I live in Tucson where most Spring, Summer and Fall days are windy.  Entertaining outdoors can be a pain.  With everything blowing down or away.  Like a cute place setting!  NO MORE CHASING AFTER ROLLING NAPKINS AND PLATES!  This Picnic On the Go is the answer!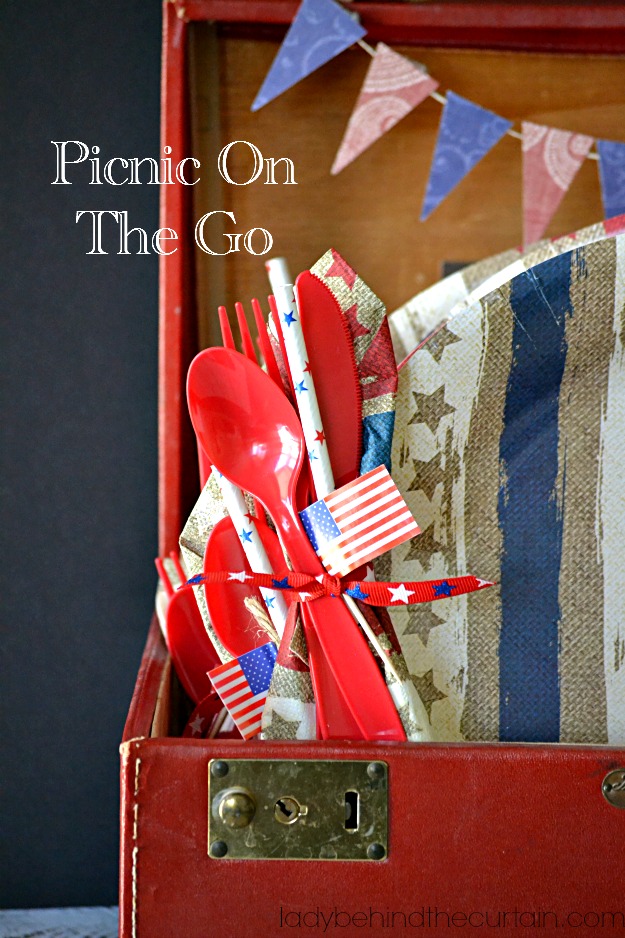 Choose something fun to display your plates in.  Like an old crate.  I used an old suitcase.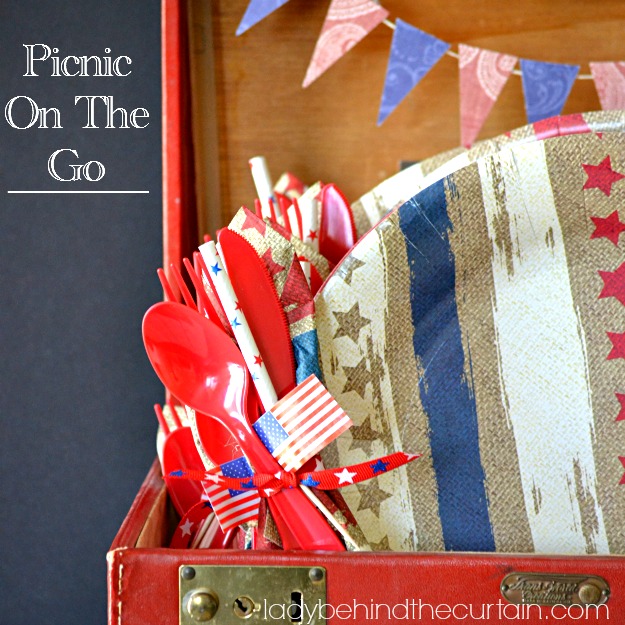 This Picnic On The Go is perfect for a buffet too!  Complete with a festive drink straw and toothpick.  😉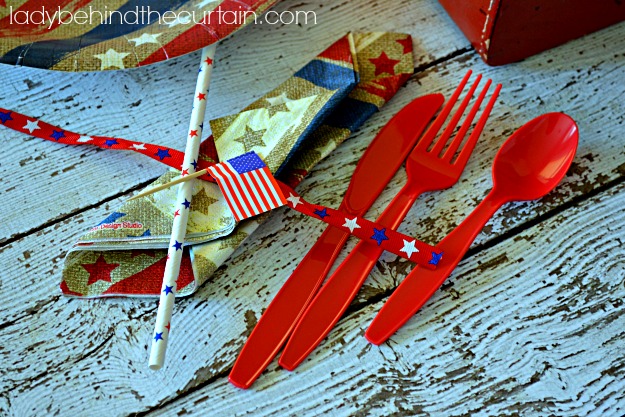 Picnic On The Go Supplies
paper plate
ribbon or jute string
paper hole punch
paper napkin
plastic cutlery
flag toothpick or one of your choice to coordinate with your event
festive straw
Directions
Punch a hole on one side of the paper plate and thread either a piece of ribbon or jute string through.
Fold napkin to fit, layer with cutlery, lay on to of the plate, bring the ribbon or string around and tie in a knot.
Push the toothpick and straw under the ribbon/ string on top of the cutlery.
Display in something fun.  Like a crate or an old suitcase.