Peanut Butter Banana Chocolate Smoothie
Start your day with this Peanut Butter Banana Chocolate Smoothie.  Chalked full of chocolate chunks, bursting with banana flavor topped with a little peanut butter in the background.  Delicious, filling and refreshing.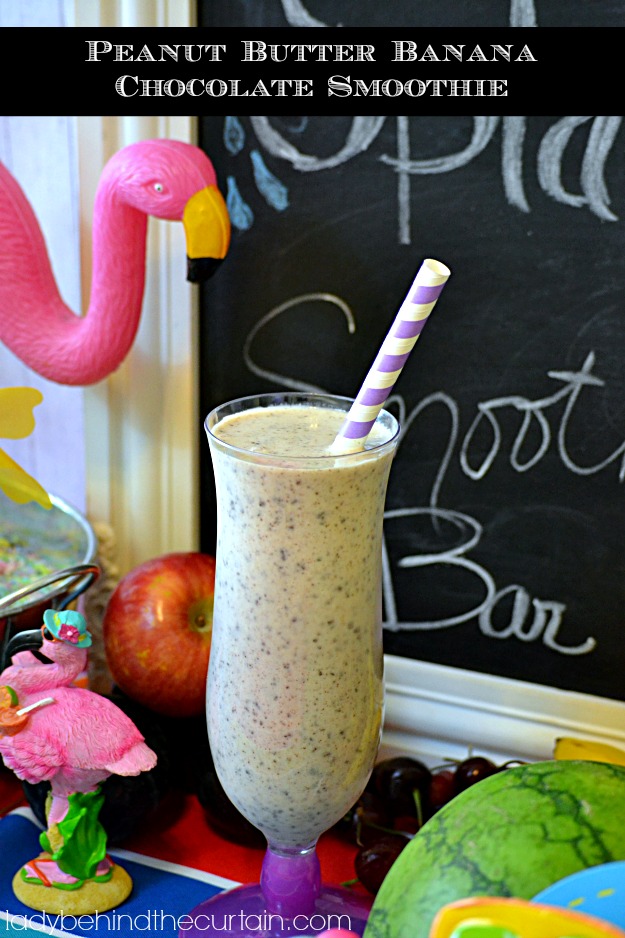 Since smoothies are something my husband loves and weekdays are far too rushed to enjoy a smoothie.  Saturdays are my day to create something delicious for him.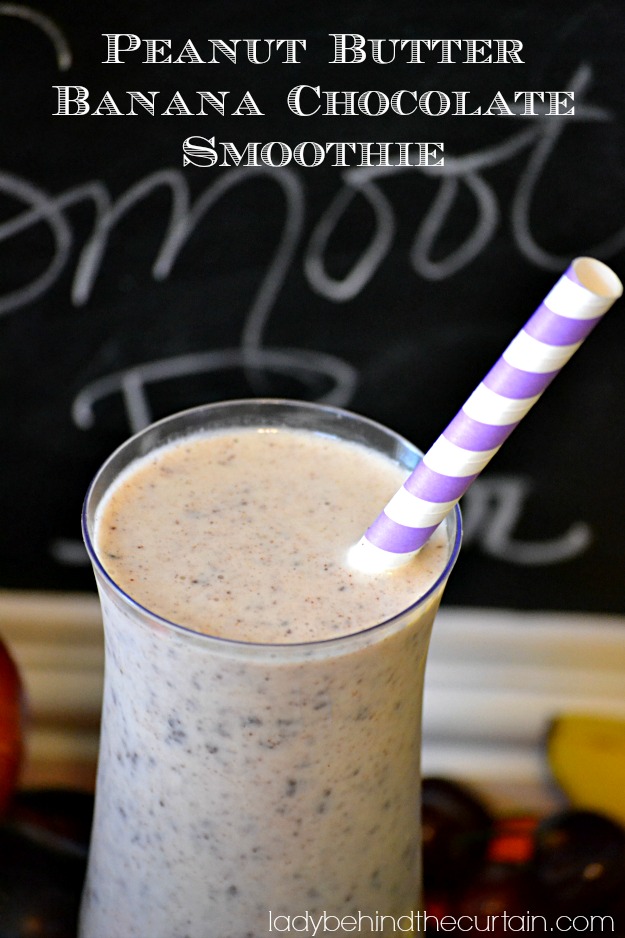 Smoothies are so easy to make.  Whatever combos you like in other "sweet" foods usually will make an outstanding smoothie.  Like Caramel Apples.  I put the two combos together to make my Caramel Apple Smoothies and it totally lived up to it's name.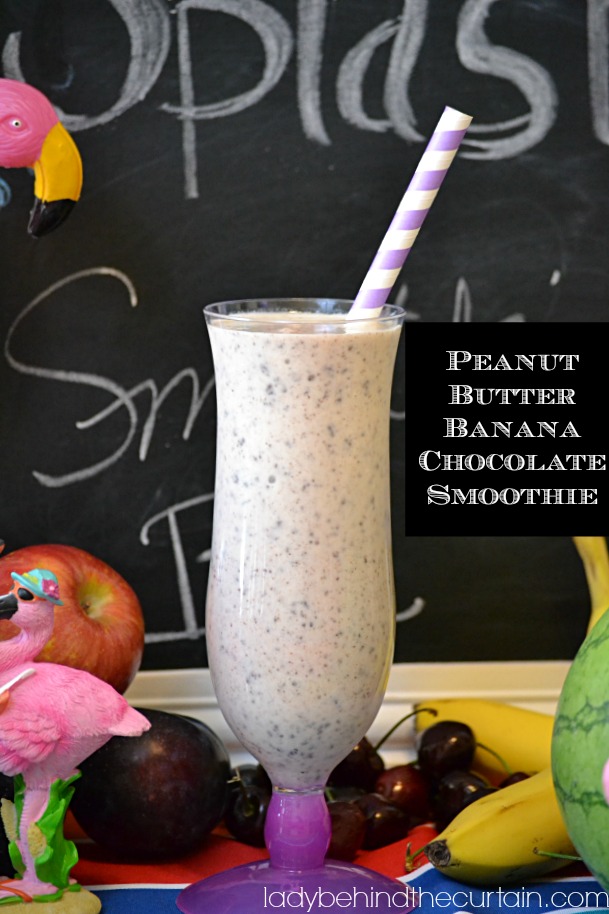 Create your own Recipe Box and save your favorite Lady Behind The Curtain recipes.  Make a Meal Plan with your favorite recipes and ZipList will automatically add the ingredients to a Shopping List.