Pico de Gallo | A unique combination of tomatoes, sweet peppers, jalapenos and cucumber.  This basic recipe shines on its own simply served with chips but would also be outstanding served with carne asada.  If you are not a fan of cucumber just simply omit it.  You'll still end up with a delicious dish!  Make this Pico de Gallo the night before to let the flavors develop.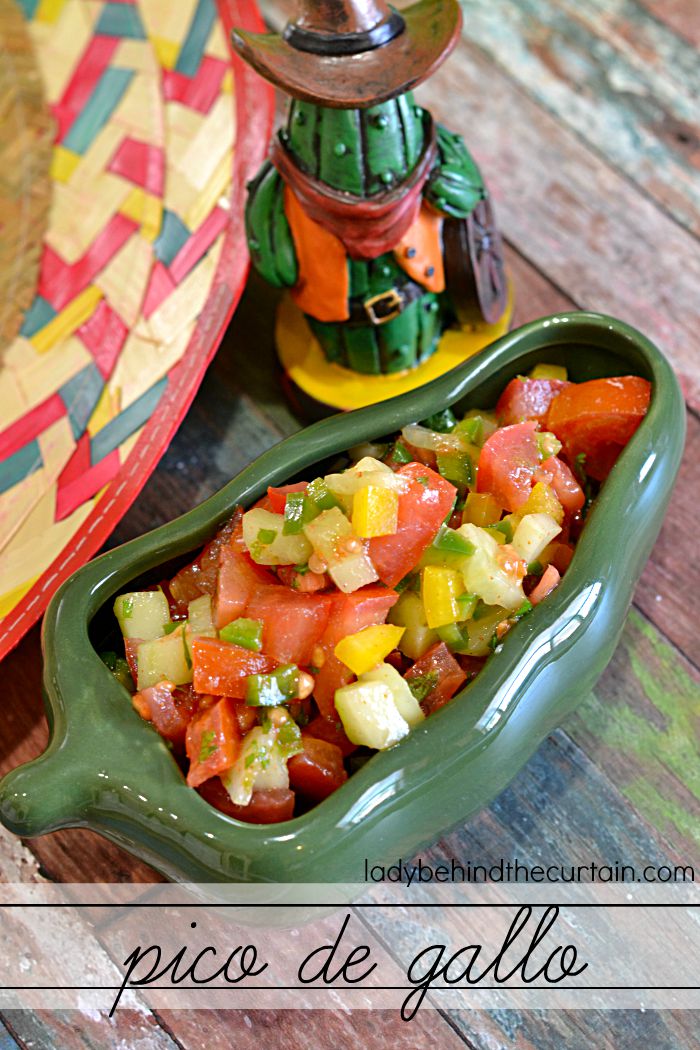 Ever wonder what the difference is between Pico de Gallo and salsa?  Salsa is usually made with canned tomatoes while Pico de Gallo is made using all fresh ingredients.  Like most recipes there are many variations to choose from.  I hope you find this one to be your new favorite.
Ingredients
4 roma tomatoes chopped
2/3 cup cucumber, peeled and diced
1/2 cup yellow sweet pepper, chopped
2 tablespoons green onion, chopped
1 fresh jalapeno, seeded and finely diced
1 tablespoon fresh cilantro, chopped
1/2 teaspoon lime zest
1 tablespoon lime juice
1 tablespoon olive oil
1/4 teaspoon salt
Instructions
In a medium stir to combine the tomatoes, cucumber, sweet pepper, onion, jalapeno, cilantro, lime zest, lime juice, oil and salt.
Transfer to a jar and store in the refrigerator overnight.
https://www.ladybehindthecurtain.com/pico-de-gallo/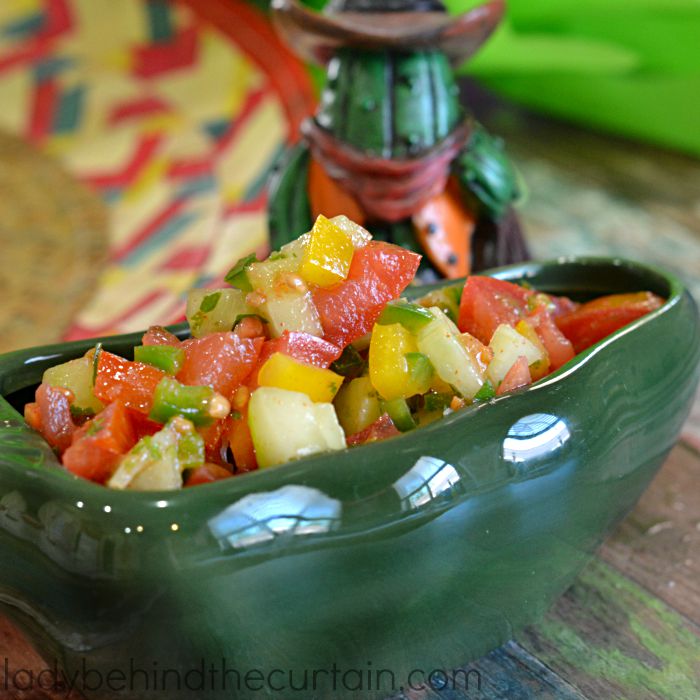 VISIT MY FIESTA RECIPE FOR MORE SALSA AND OTHER MEXICAN RECIPES