Red Velvet Gooey Butter Cake
Watch your families eyes roll to the back of their heads when they take their first bite of the Red Velvet Gooey Butter Cake!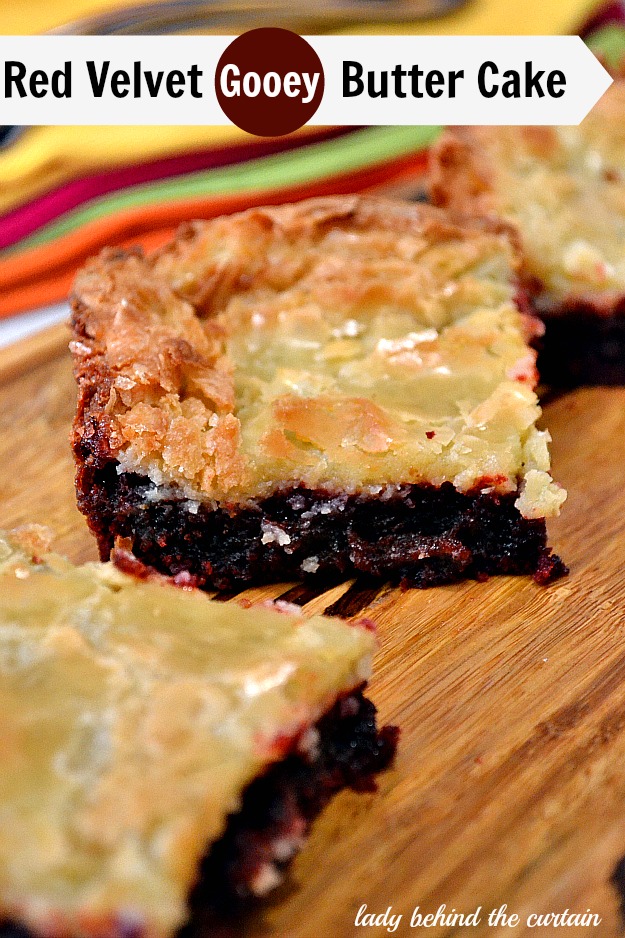 This easy red velvet gooey butter cake will leave you wanting more.  It's the kind of cake that you have to eat with your eyes closed in order to enjoy ALL it's yummy goodness.  So make TWO!  One for you and one for everyone else.  🙂
Create your own Recipe Box and save your favorite Lady Behind The Curtain recipes.  Make a Meal Plan with your favorite recipes and ZipList will automatically add the ingredients to a Shopping List.