Red Velvet Heart Cake Pops
Red Velvet Heart Cake Pops |  The perfect Valentine's Day Dessert.  These pops have a creamy melt in your mouth cake center with a crisp candy coating.  You might say a sophisticated M&M!
For these Red Velvet Heart Cake Pops I used a heart shaped cake pop mold.  You can also make these round.  If you don't have a cake pop mold you can purchase one from My Little Cake Pop.  These fun treats are impressive to look at, delicious to eat but most importantly SUPER EASY TO MAKE.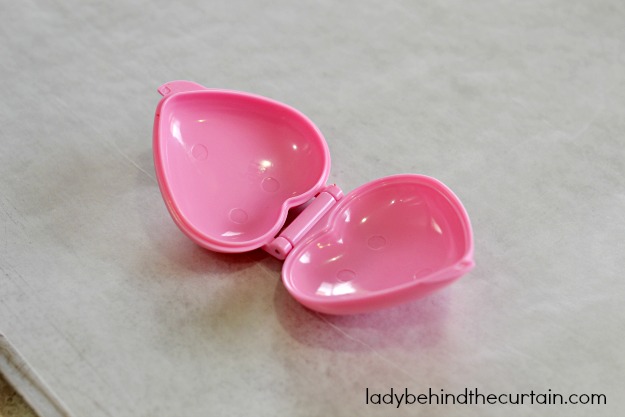 To make these fun treats all you do is make and bake the red velvet cake like directed on the package.
Crumble up the cake.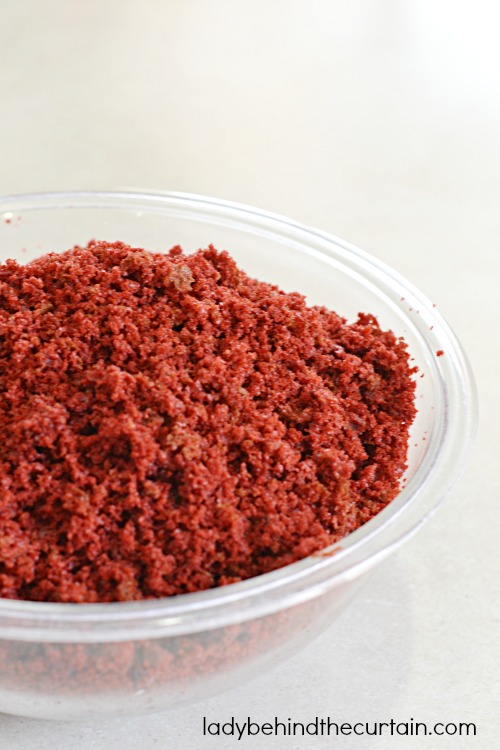 Mix in the cream cheese.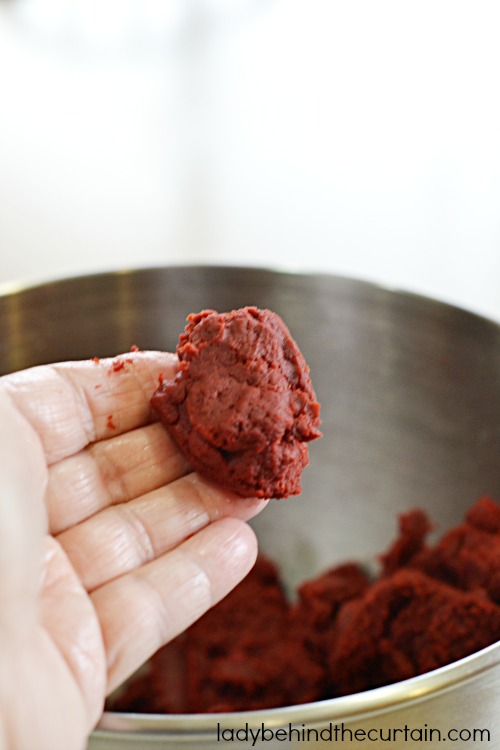 Place in the heart shape mold, press and voila! Cute Red Velvet Heart Cake Pops!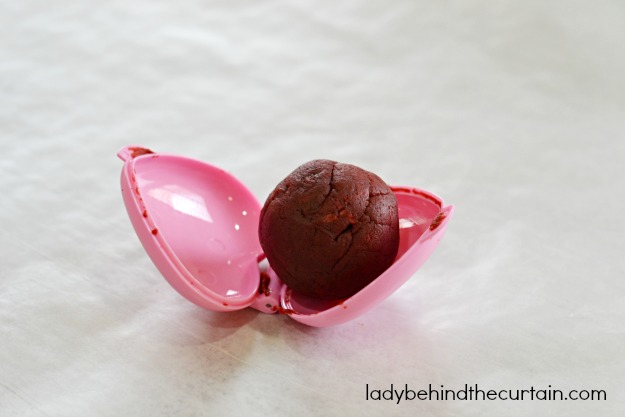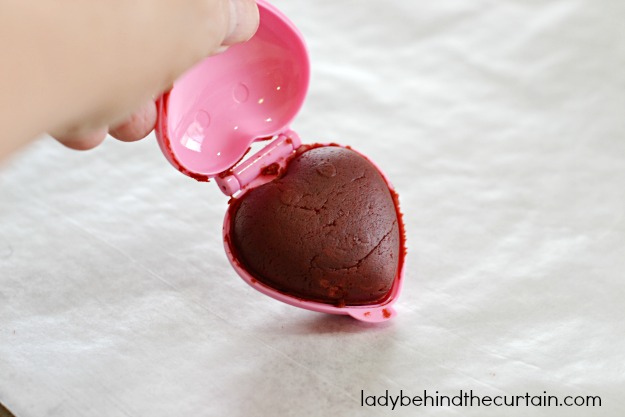 Dip lollipop stick in melted candy.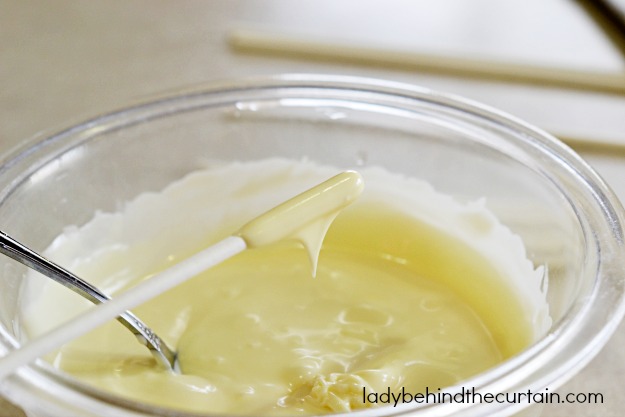 Insert into cold/semi frozen cake pop, immerse the whole cake pop in melted candy and decorate!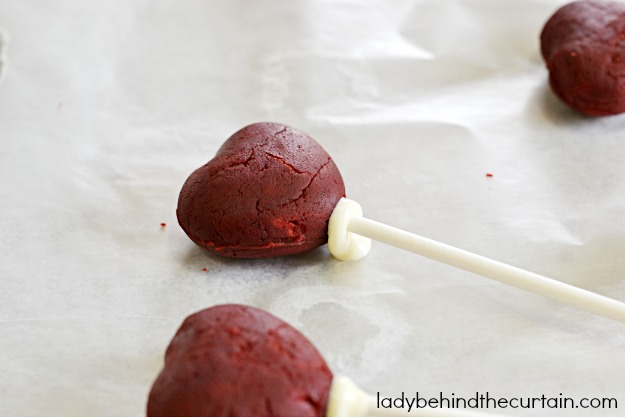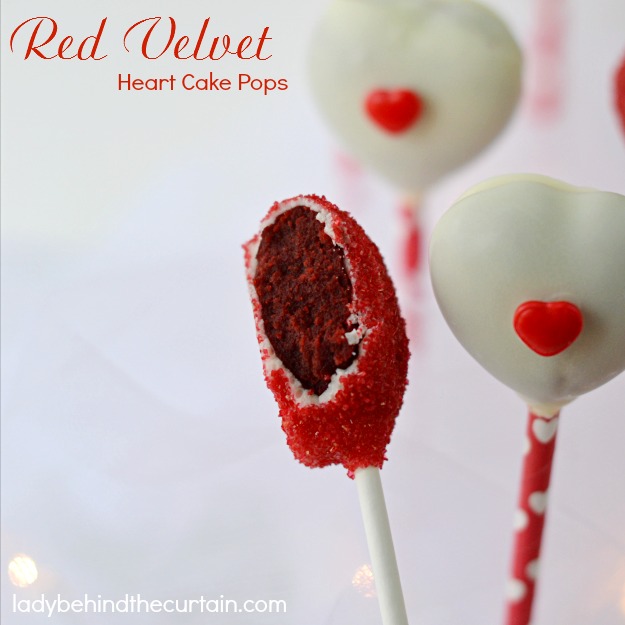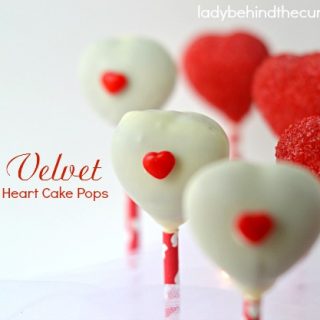 Red Velvet Heart Cake Pops
Ingredients
1 (15.25 ounce) red velvet cake mix plus ingredients on the box
4 ounce cream cheese, softened
35 (8-inch) lollipop sticks
candy melts (your choice of colors)
Instructions
Make cake according the package directions.
TIP: I found it was better to make the cake the day before and cover it until ready to use. Making the cake early and covering it softened the edges so that I was able to use the whole cake. Normally I have to discard the hard pieces but I didn't have any!
Crumble cake, put in a large mixing bowl, add cream cheese and blend until the cake and cream cheese are combined and have a playdough like consistency.
Line a cookie sheet with wax paper.
Place some of the cake mixture in the mold, press, carefully take out and place on the lined cookie sheet.
Continue until all the cake mixture is used.
Place in the freezer 20 minutes.
Mean while melt some candy melts (12 ounces at a time) in the microwave 1 minute and 30 seconds, stir 30 seconds until the candy is melted.
Put back in the microwaved if the candy is not melted enough.
After the 20 minutes, take cake pops out of the freezer, dip the top (about 2-inches down) of the lollipop stick into the melted candy, tap off any excess and insert into the cake pop.
Place back on wax paper lined cookie sheet.
Continue until all cake pops have a lollipop stick.
Beginning with the first cake pop you inserted the lollipop stick into, dip into the melted candy until all of the cake pop is covered with melted candy.
Tap and excess of.
NOTE: If the candy gets too hard, pop it back in the microwave for 30 seconds.
TIP: The candy will dry fast so decorate immediately after coating each cake pop.
MORE CAKE/COOKIE POP IDEAS
1. PINA COLADA CAKE POPS  2. KID'S EASTER TABLE CAKE POP CENTERPIECE  3. ORANGE CREAM POPS