Roasted Sweet Pepper Sauce Concentrate
Make this Roasted Sweet Pepper Sauce Concentrate and store in the freezer for and easy weeknight sauce of a last minute spread for appetizers.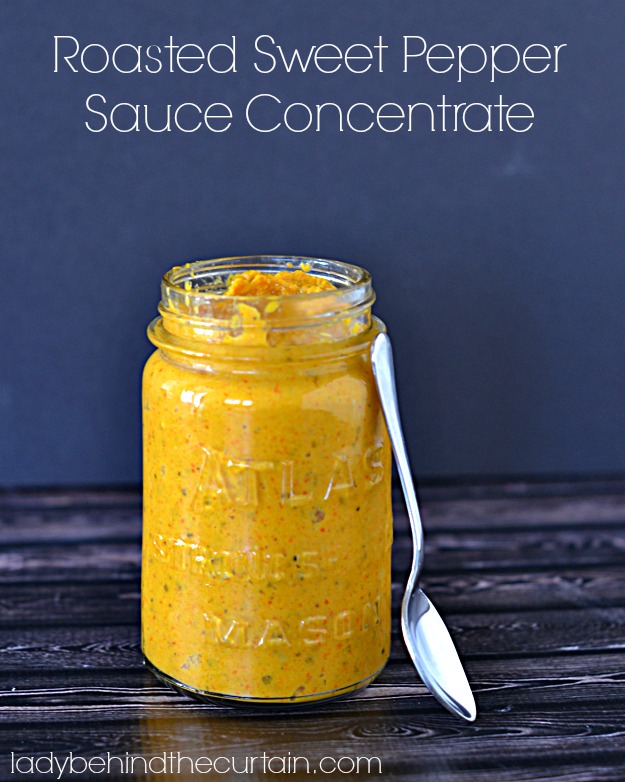 This Roasted Sweet Pepper Sauce Concentrate is VERY sweet.  When you add other ingredients like chicken stock, wine and cream it becomes a delicious savory sauce.  Like my ROASTED PEPPER CHICKEN SAUCE.  Or transform this sauce into a delicious, creamy appetizer spread like my SWEET PEPPER SPREAD.  All used with this sauce as a base.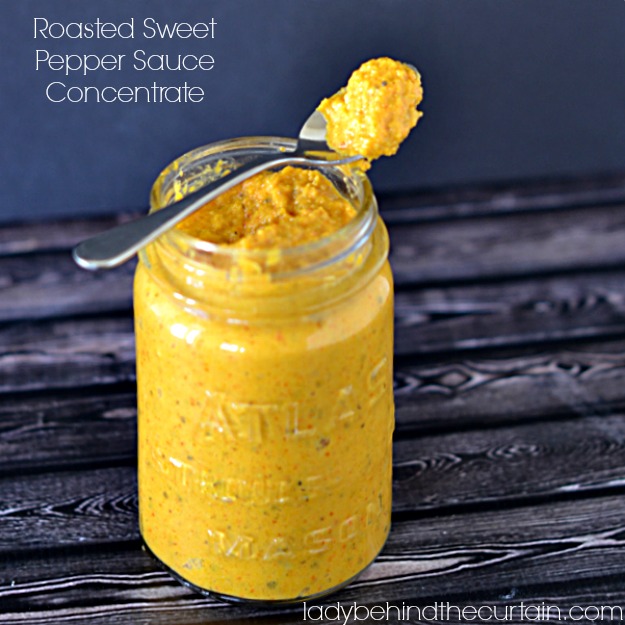 Create your own Recipe Box and save your favorite Lady Behind The Curtain recipes.  Make a Meal Plan with your favorite recipes and ZipList will automatically add the ingredients to a Shopping List.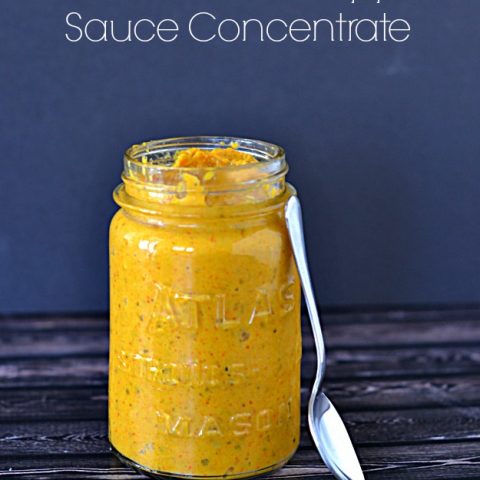 Roasted Sweet Pepper Sauce Concentrate
Add some to olive oil and vinegar for a great salad dressing!
Ingredients
1 medium onion, roughly chopped
2 teaspoons garlic, minced
2 pounds roasted mini sweet peppers
14 ounce artichoke bottoms, drained
20 med. green olives, chopped
1 tablespoon green olive juice
1 tablespoon capers
1/4 cup red wine vinegar
1/4 cup olive oil
2 tablespoons Dijon mustard
2 teaspoons salt
1 teaspoon black pepper
1 teaspoon dried oregano
1/2 teaspoon dried basil
juice from 1 lemon
Instructions
Saute onion and garlic until tender.
Add to a food processor along with the rest of the ingredients.
Process until pureed.
Store in the refrigerator or freeze.