Semi Homemade Fried Flatbread
Semi Homemade Fried Flat Bread |  Using a store bought yeast dough is the way to go when making your own flatbread.  With this method you can use it as flatbread, pita bread or flour tortillas.  This flavorful Semi Homemade Fried Flat Bread stays crispy for hours.  To stop the bread from becoming too soft store in a paper bag.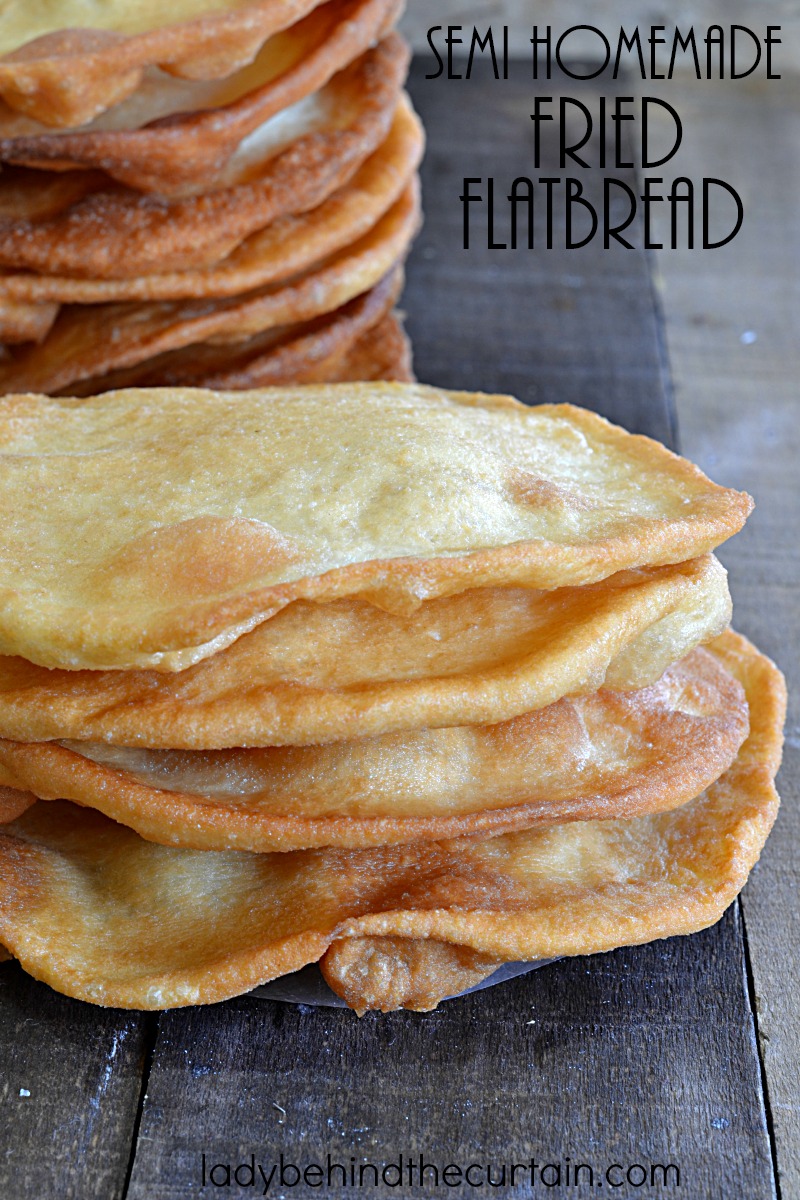 FRESH HERBS: Liven up your Semi Homemade Fried Flatbread with herbs.  Once you reach the rolling stage add a little fresh rosemary to the top of the dough.  The rolling will press the rosemary into the dough.
CINNAMON CHIPS: While still hot roll the flatbread in a sugar and cinnamon mixture. Cut into triangles.
STRAWBERRY SHORTCAKE: Add a big spoonful of sweetened strawberries, a dash of powdered sugar and a dollop of whipped cream for a crispy strawberry shortcake!

TOSTADAS: Make the ultimate tostada using this Semi Homemade Fried Flatbread as the base!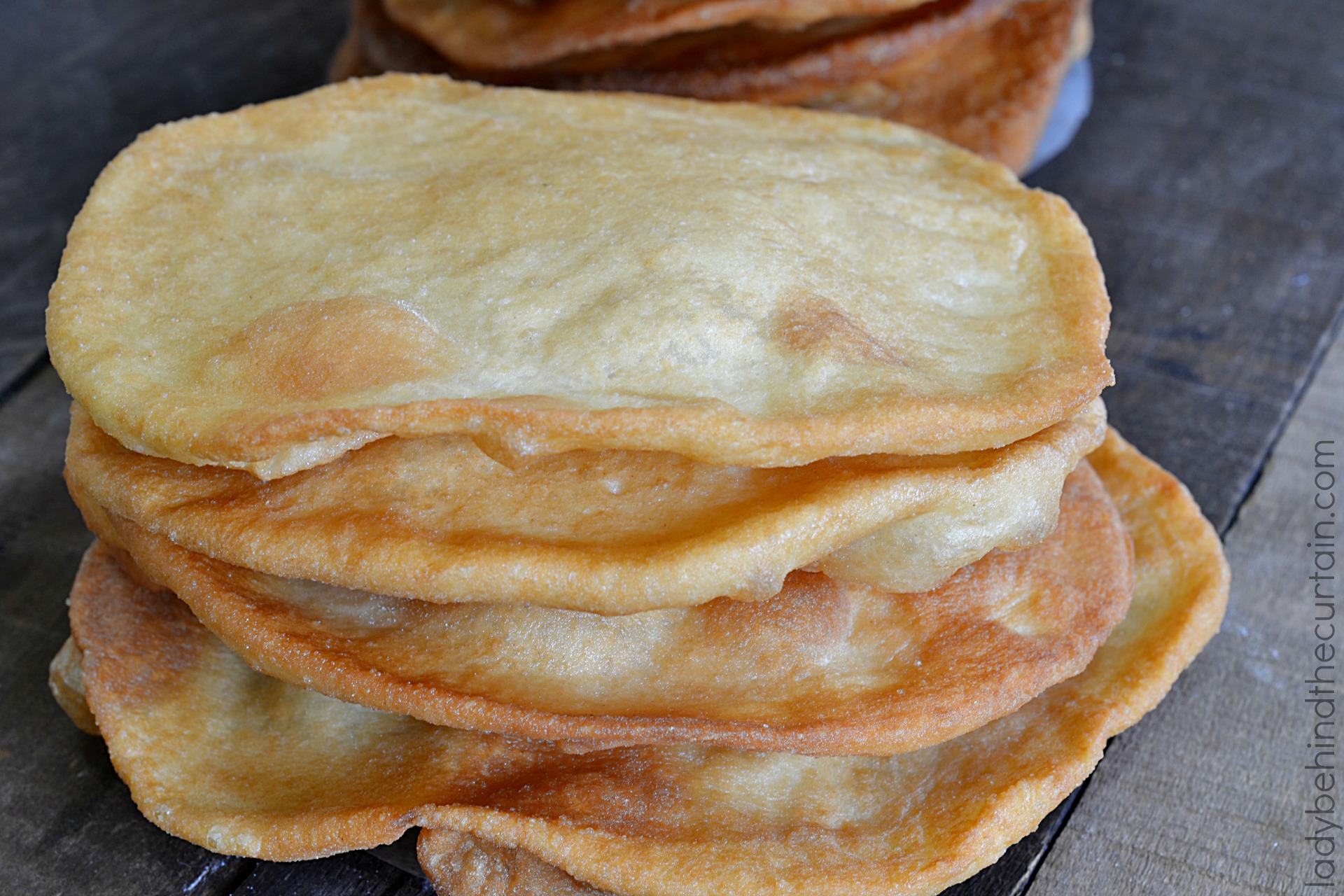 THESE ARE THE ROLLS I USED!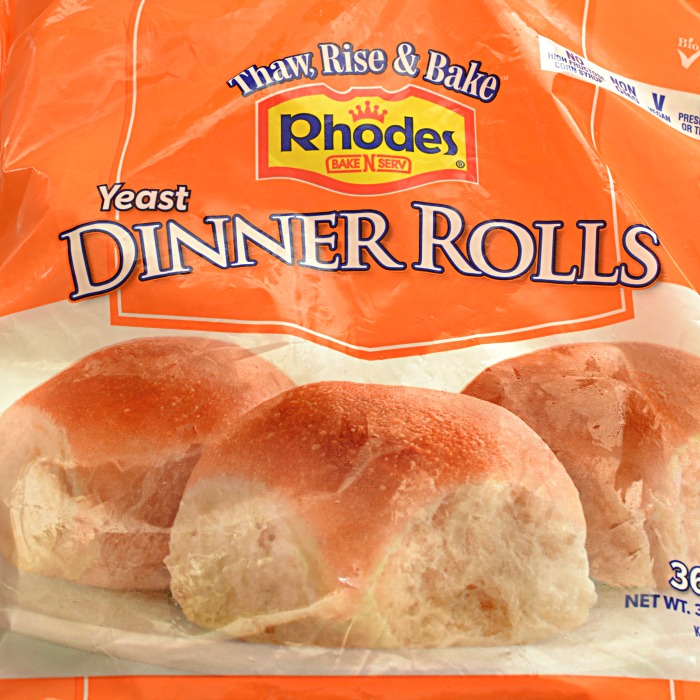 Let the store bought yeast dough rise to double in size. TIP: Using the quick thawing method on the back on the package.  I thawed my rolls outside.  Tightly covered.  The temp was 83° with 87% humidity making the "feels like" temperature 87°.  I usually have to turn on my oven and place the pan on top of the stove.  This way I could leave my kitchen cool as long as possible.  It still took 3 hours for them to rise.  But they were perfect!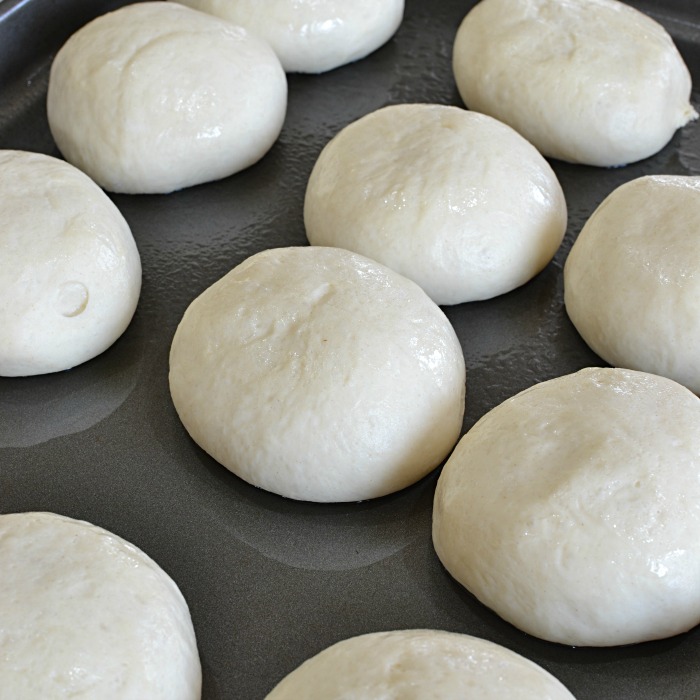 Roll into 6 inch rounds.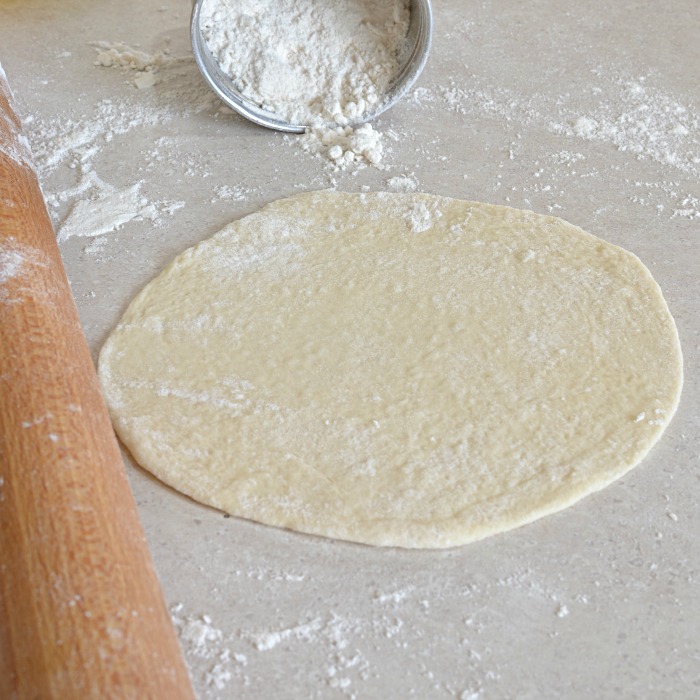 Heat oil (360°), fry one side 2 to 3 seconds and turn over to other side.  You may need to pinch the air bubbles with your tongs to pop them.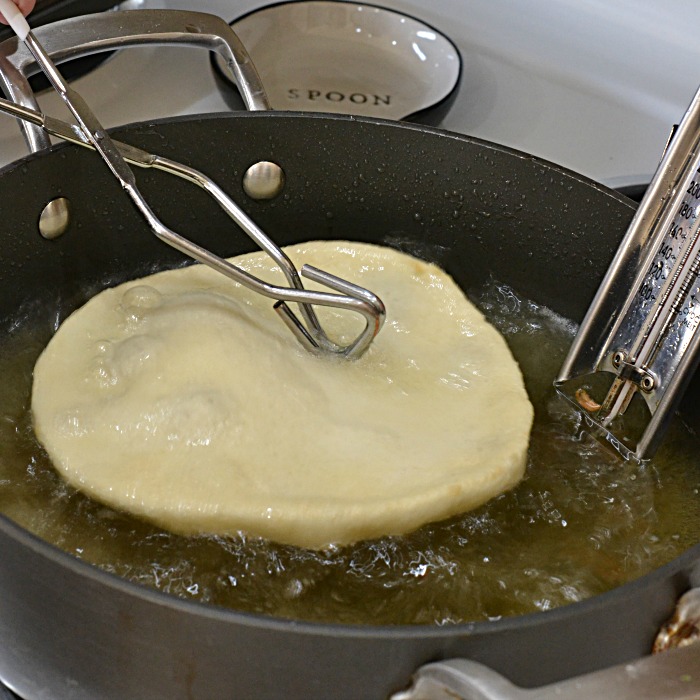 Keep rotating, pressing in the middle, making sure the middle is cooked.  Place fried flatbread on a cookie sheet lined with paper towels.
Semi Homemade Fried Flatbread
Ingredients
Rhodes frozen yeast dinner rolls
vegetable oil
Instructions
Place frozen rolls on a baking pan sprayed with non stick cooking spray.  Cover with plastic wrap that has also been sprayed with non stick cooking spray.  Decide which method to use (on the back of the package).  Once rolls have risen to double in size.  Place roll on a lightly floured surface.  Roll into a 6-inch round.  Set aside; add a piece of parchment or wax paper between each round until all the rolls have been rolled into rounds.

Pour oil into a deep pot or pan; fill up to 2 inches of oil.  Heat oil to 360°.  Line a large baking pan with paper towels.  Place one round in the oil at a time.  Fry on one side only 2 to 3 seconds before flipping it over.  Keep turning ( you may have to hold it down with tongs) until the round is crisp and a light golden brown.  Store in a paper bag.
Nutrition Information
Amount Per Serving
Calories

0
Total Fat

0g
Saturated Fat

0g
Cholesterol

0mg
Sodium

0mg
Fiber

0g
Sugar

0g
Protein

0g

MORE SEMI HOMEMADE BREAD RECIPES
SEMI HOMEMADE CHECKERBOARD ROLLS  2. MINI FOCACCIA ROUNDS  3. DAZZLING S-SHAPED DINNER ROLLS
NEVER MISS A POST!
Sign up for my newsletter and receive my recipes in your inbox. Easy to see anytime and saved for safe keeping. Click Here and sign up today! —->>>>CURTAIN CALL NEWSLETTER