Instant Pot Swiss Steak: This one pot wonder is not only my families number one favorite dish but it's easy and perfect for a hearty meal. Serve it along side mashed potatoes, baked potatoes, rice or pasta! All options accompany this Instant Pot Swiss Steak beautifully. With just a few simple ingredients this recipe will quickly become one of your families favorite meals.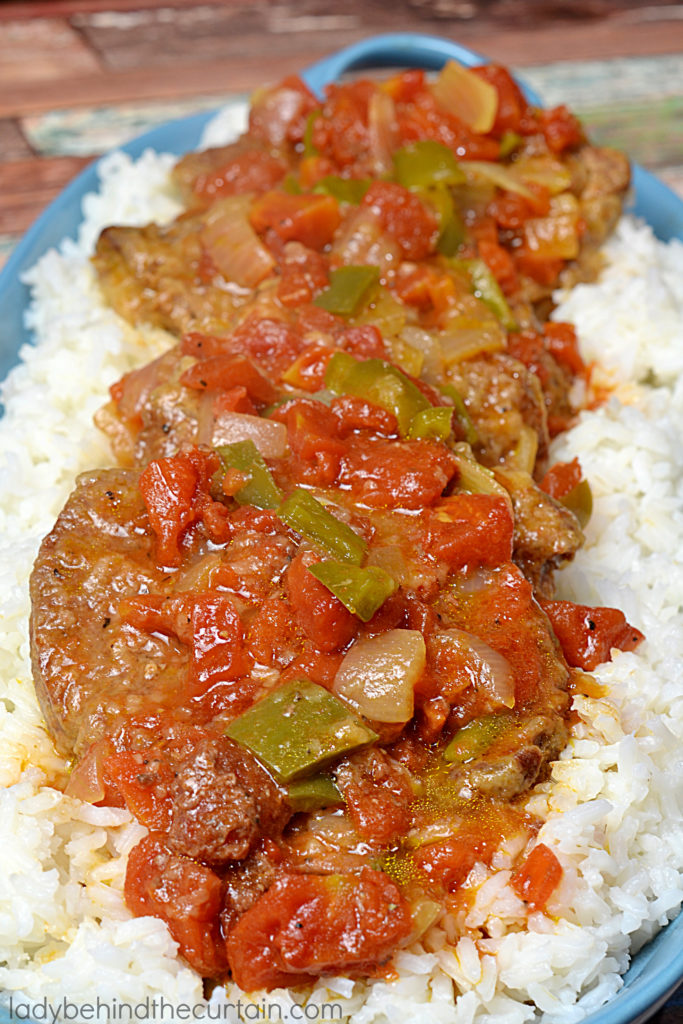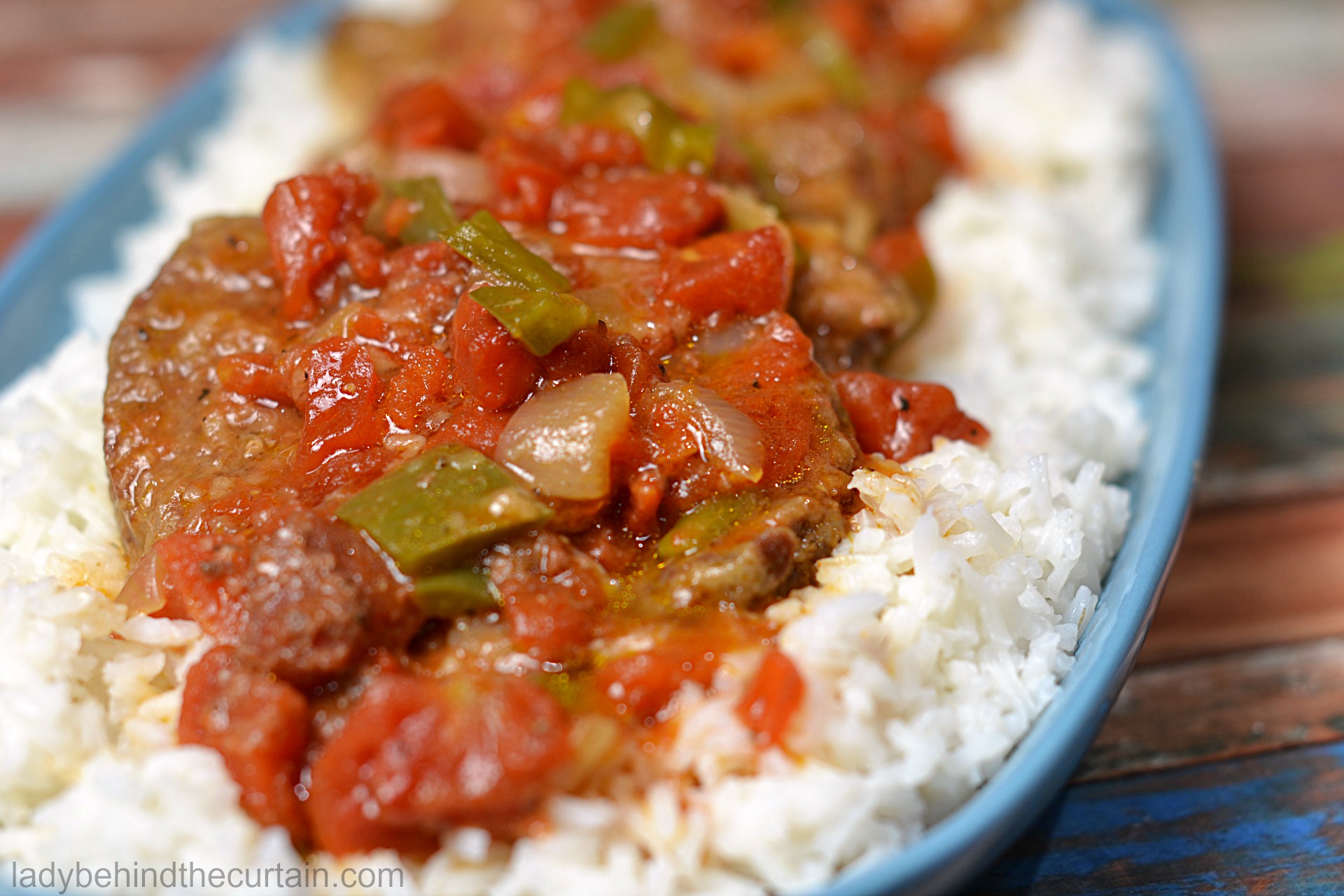 How to Make Instant Pot Swiss Steak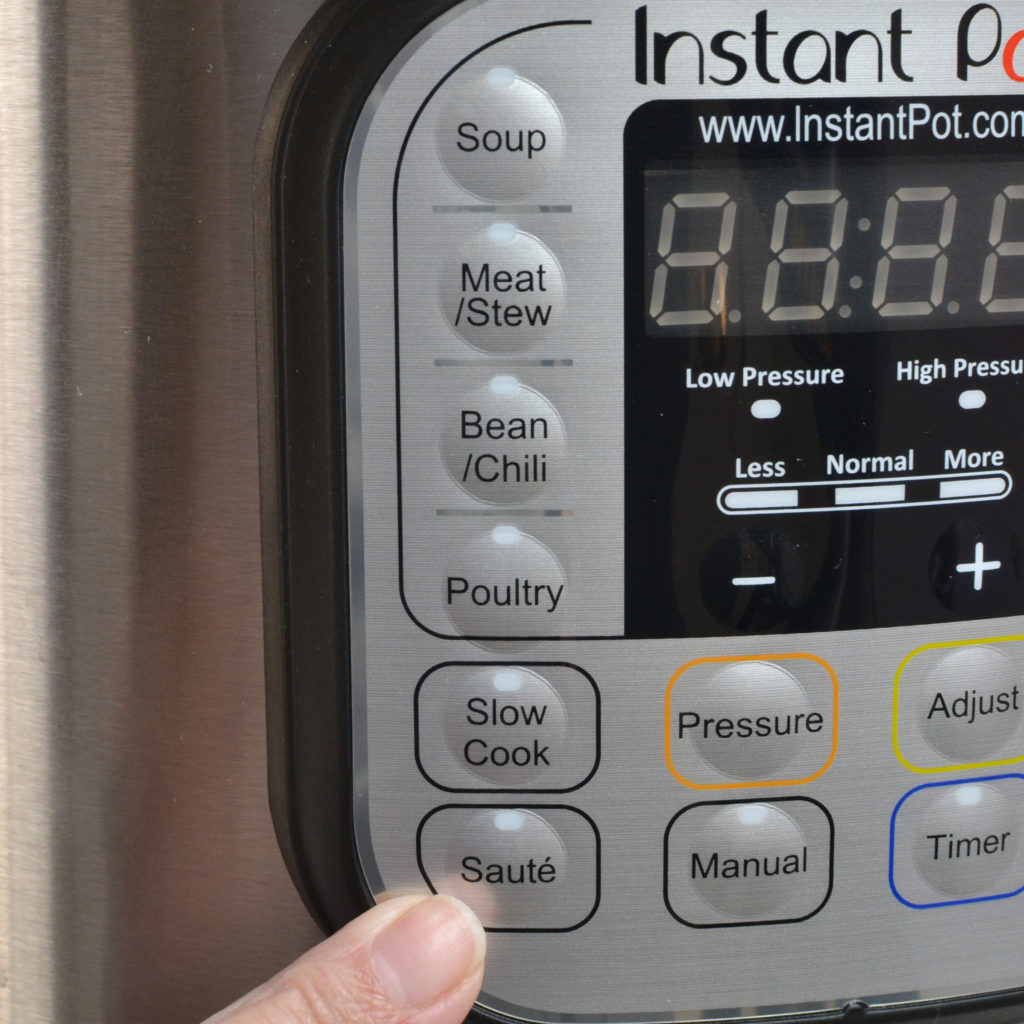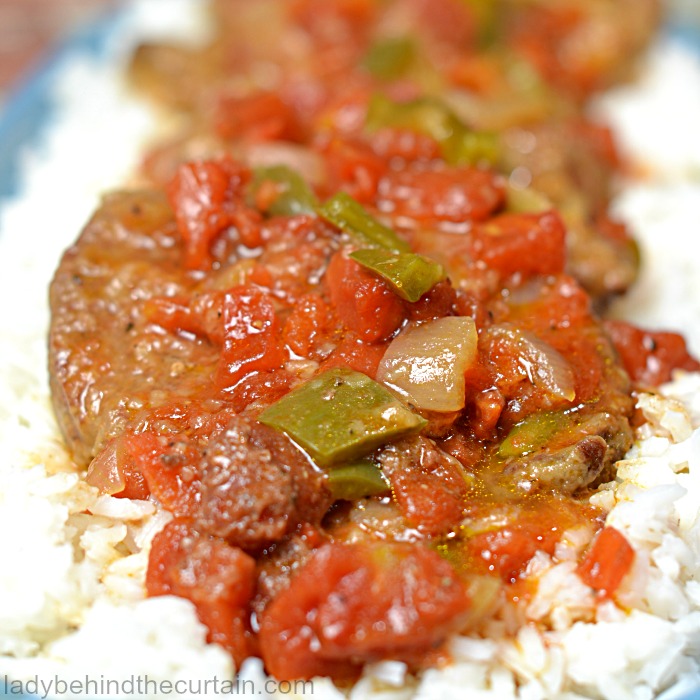 INGREDIENTS (for the steak) —FULL PRINTABLE RECIPE BELOW—
2 pounds sirloin roast, sliced into 5 pieces
¼ cup all-purpose flour
½ teaspoon salt
¼ teaspoon black pepper
2 tablespoons oil
INGREDIENTS (for the sauce)
1 medium green bell pepper
1 medium white onion
2 (16 ounce) cans diced tomatoes
1 teaspoon salt
1 teaspoon black pepper
INSTRUCTIONS (for the steak)
Season cut meat on both sides with salt and pepper; sprinkle flour on both sides and pat in.
Turn pot to sauté; wait until the pot registers hot.
Add oil and two pieces of meat (if you crowd the meat it will not brown); brown on both sides, remove from pot and place on a plate. Continue with the remaining pieces of meat.
Once all the meat has be browned; return to the pot and pour sauce over the meat.
Secure the lid.
Reset pot to Meat/Stew or high pressure; set timer for 30 minutes with the pressure valve closed.
Once timer goes off let the pressure release naturally for 10 minutes; twist valve for quick release to remove the remaining pressure.
When all the pressure is released; transport meat to platter with sauce.
INSTRUCTIONS (for the sauce)
Mix together the bell pepper, onion, tomatoes, salt and pepper in a medium bowl.
I love using Tri Tip for this recipe, only because I like the flavor and it's a tender piece of meat. The Instant Pot works so well at tenderizing the meat that any cut would be fine.
What Meat is the Best for this Instant Pot Swiss Steak Recipe?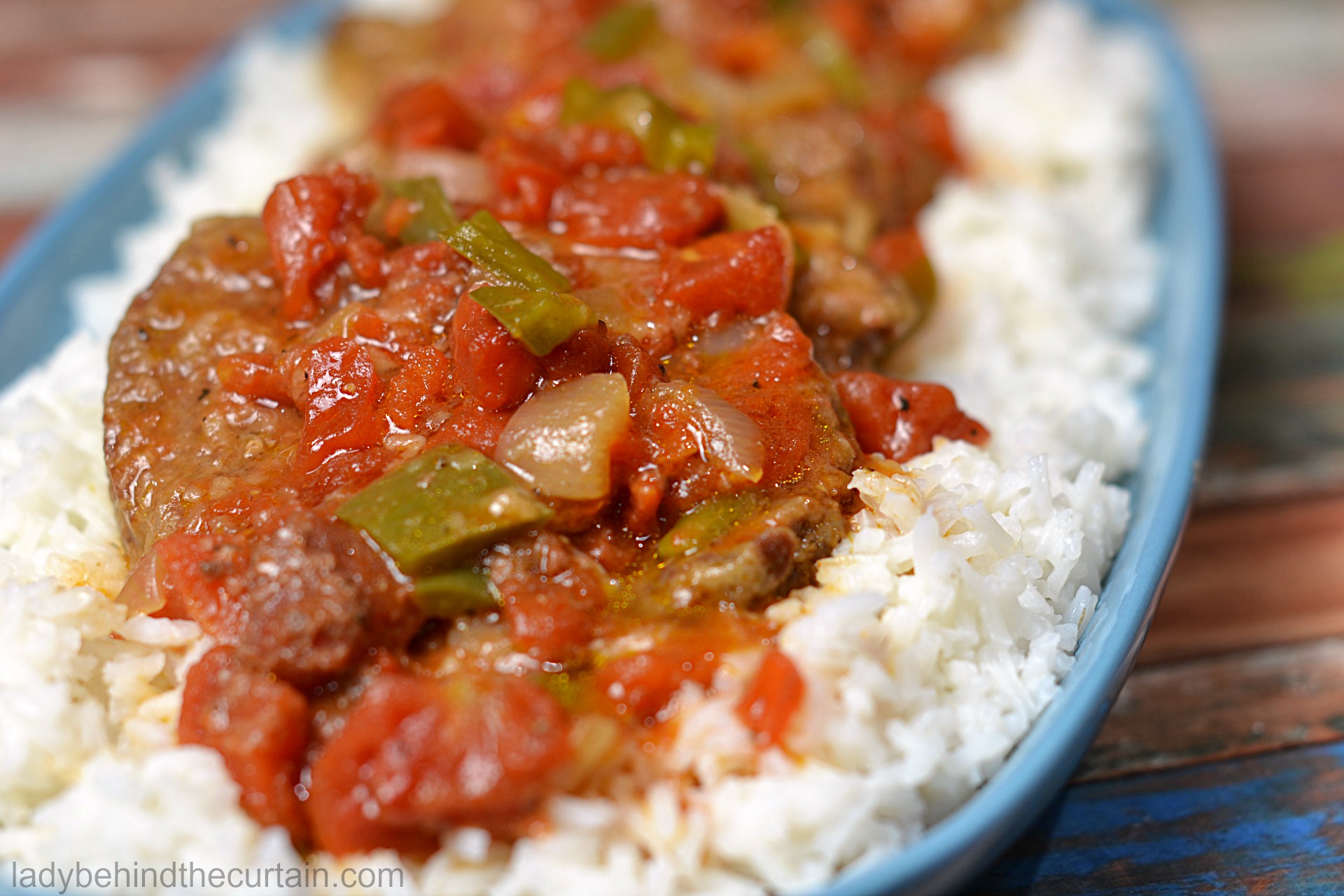 What Do I Do If I Don't Have The Same Buttons On My Instant Pot?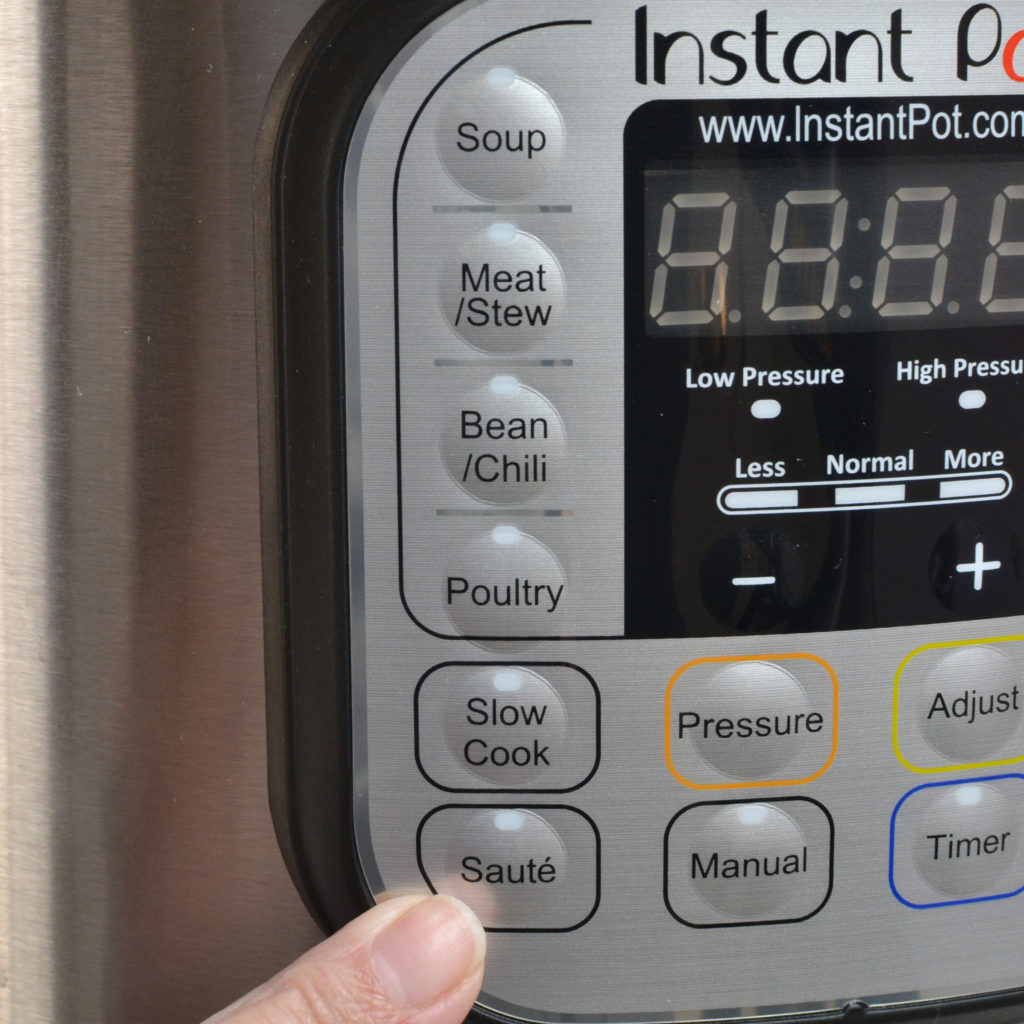 Sauté Button: Most instant pots have some sort of sauté button. This is a process used with the lid off for non pressure cooking.
Meat or Stew Button: Best for cooking large cuts of meat of high pressure. If you don't have this button, cooking with the manual button on high pressure will work just as well.
MORE INSTANT POT DINNER RECIPES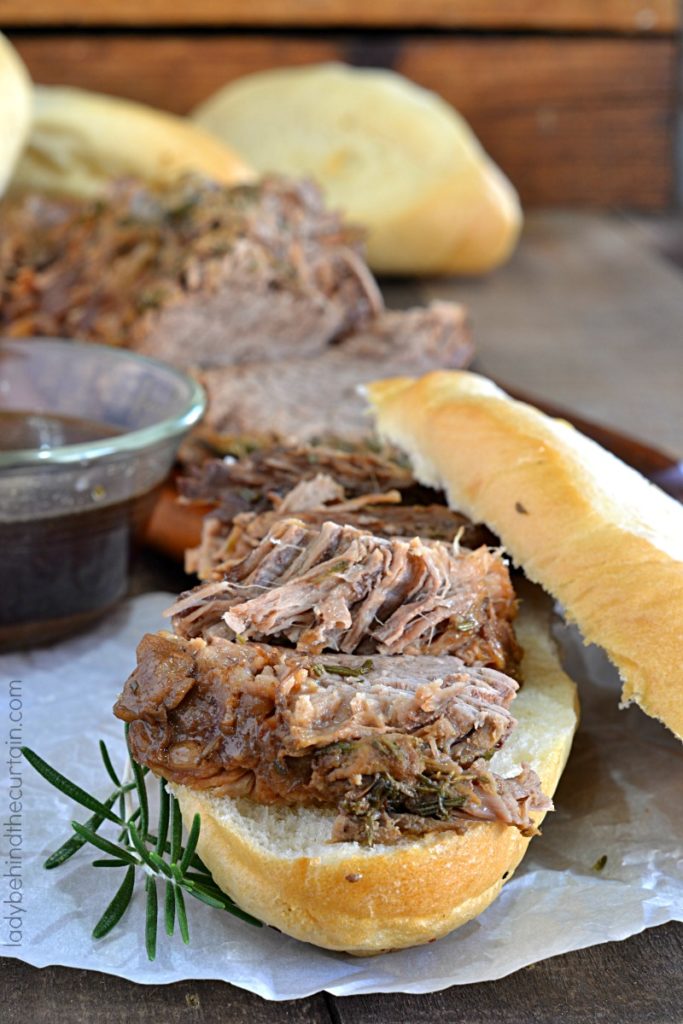 NEVER MISS A POST