Halloween Slimy Eye of Newt Jar
This Halloween Slimy Eye of Newt Jar is another idea to add to a witch them Halloween party.  When I thought of making this jar, I thought of the retro spooky rooms I used to create as a kid.  You know when you would enter a dark room full of containers of everyday food items that felt completely gross in the dark?  Spaghetti, jello and peeled grapes to name a few.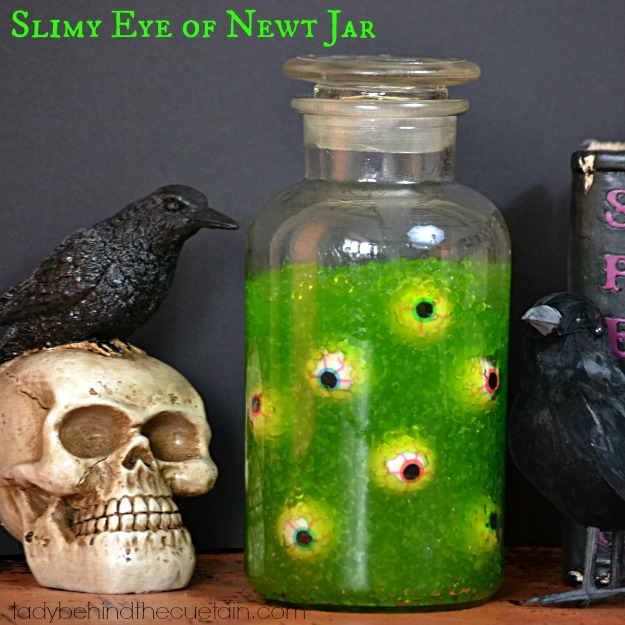 Squeamish little girls is exactly what I pictured.  At least it glows in the dark to help with some of that.  You could take this a step farther and add other containers with gross body parts.  Use a purple glow stick in one and an orange in another for a gross but pretty presentation.  I used eyeball super balls for the eyeballs.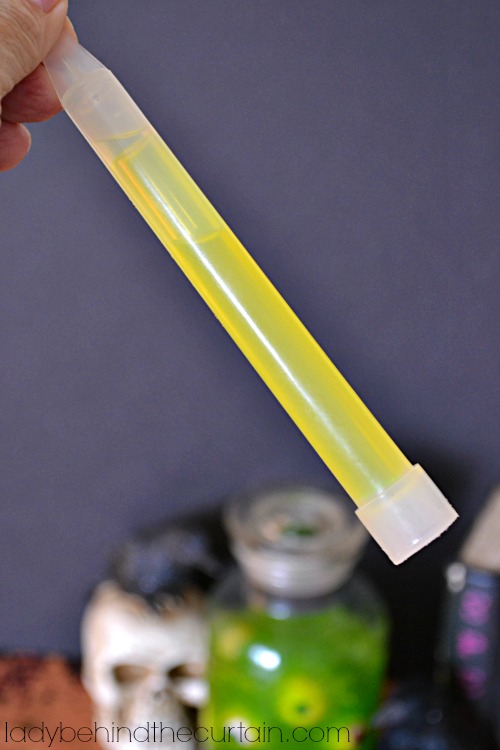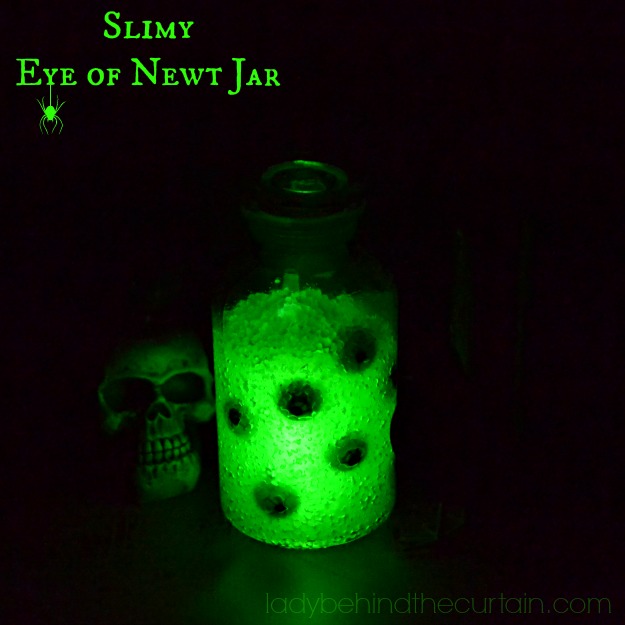 The star of this show is the small pearl tapioca.  They are super easy to make and color.  Plus they are also super slimy!  🙂  PERFECT!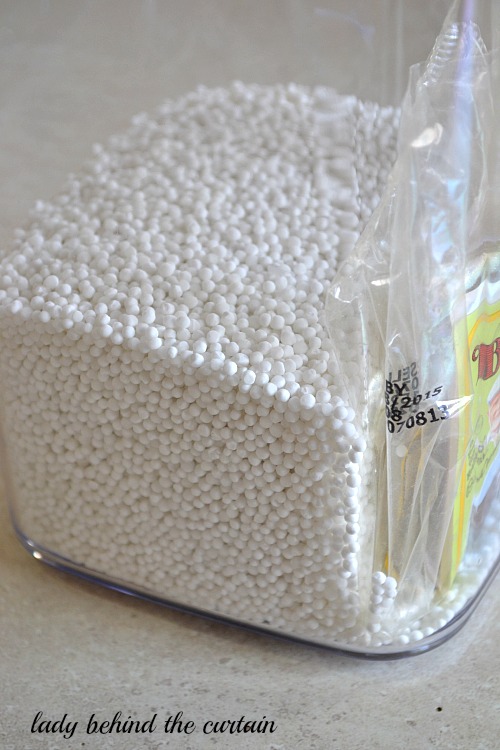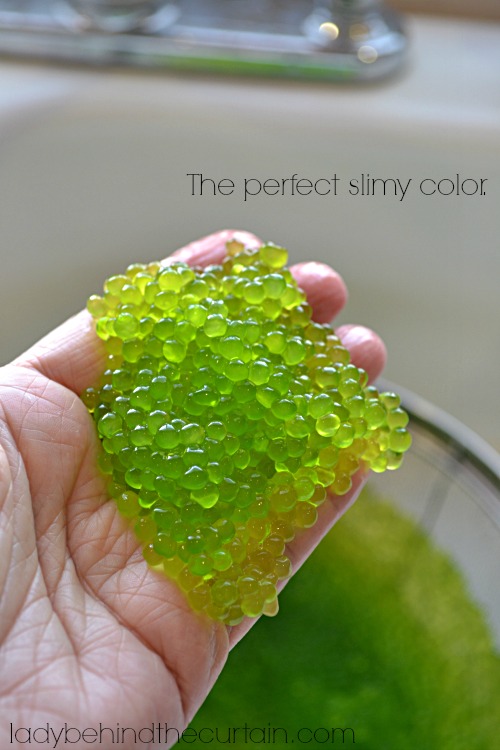 Not planning on having a "creepy" room?   This Halloween Slimy Eye of Newt Jar would also be awesome to use as a decoration.