This Steel Cut Oatmeal Brulee is not your everyday oatmeal!  A GREAT start to a cold morning.  Snuggle up to a warm and comforting bowl of  "special" oatmeal.  Loaded with fruit, a hint of cinnamon and orange, topped with a crunchy sugar topping.  Now the comfort can begin!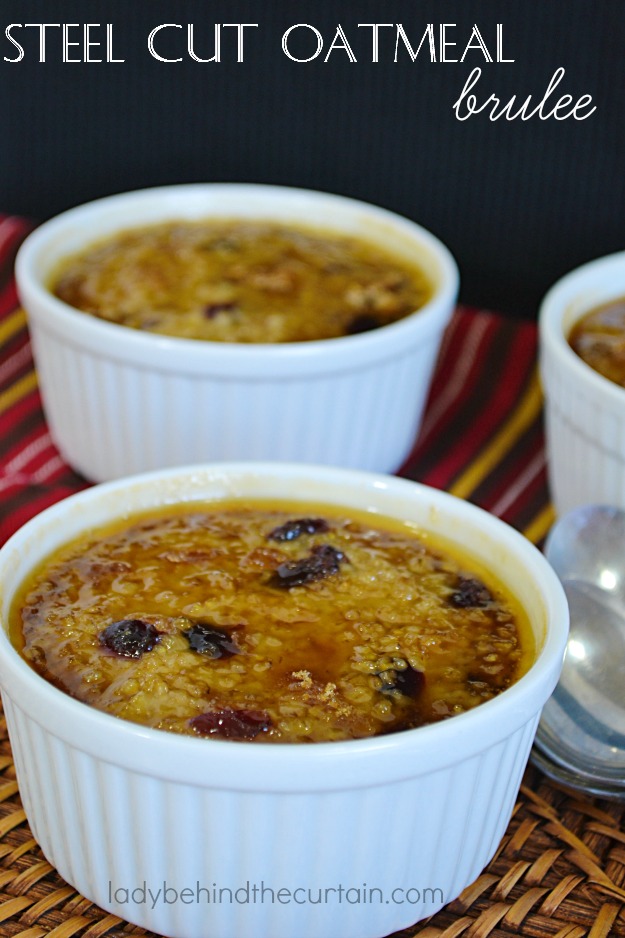 THE FACTS OF OATMEAL:
Steel-cut oats are the whole oat kernel, which is cut into two or three pieces using steel discs. They are a better source of fiber than rolled oats, but take longer to cook.
Rolled oats have the bran mostly removed and are rolled flat to make them easier to cook. With the bran removed, they have less fiber than steel-cut oats.
Quick-cooking and instant oats are rolled oats that have been cut into smaller pieces and rolled thinner, thus cook quickly. They are an easy source for preparing many oatmeal dishes.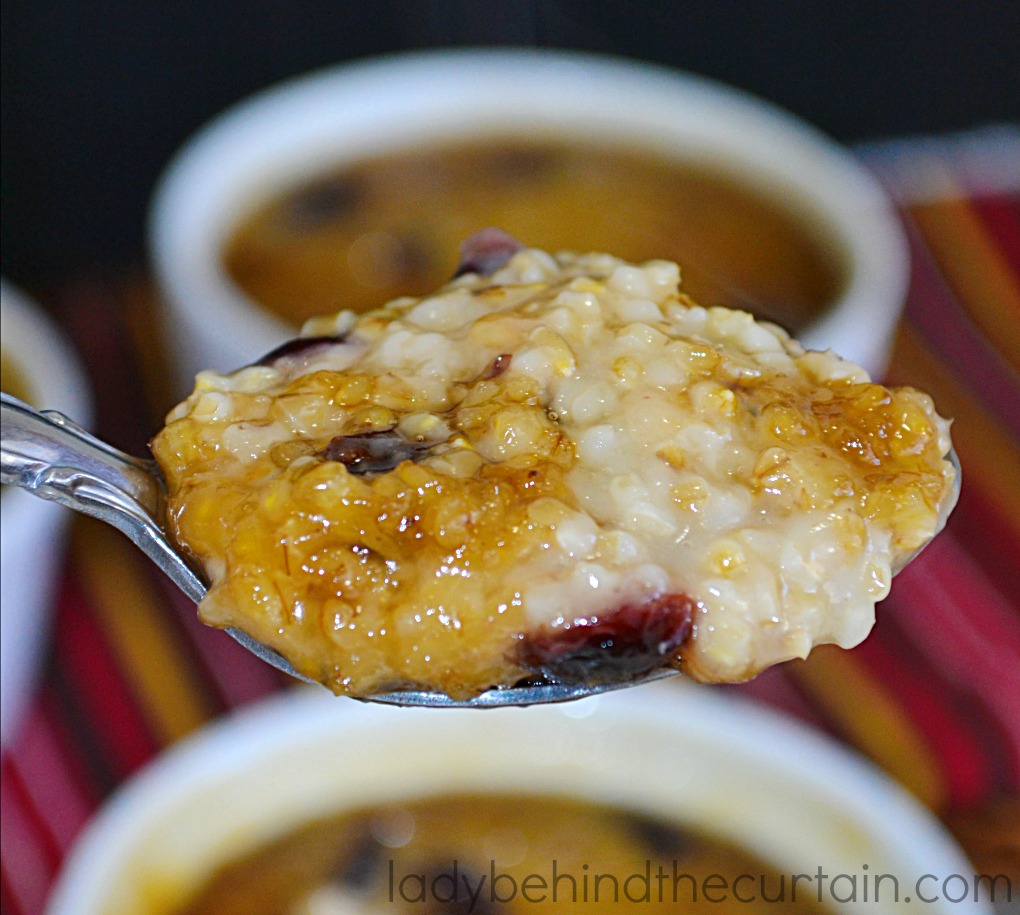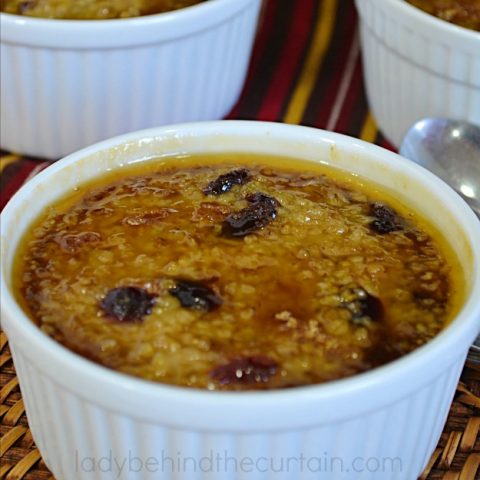 Steel Cut Oatmeal Brulee
Ingredients
4 cups water
1 cup steel-cut oats
1 cinnamon stick
1 orange peel strip (about 2-inches)
dash of salt
1/2 cup dried cranberries
1/4 cup golden raisins
1/2 cup maple syrup
2 tablespoons butter
1/4 cup packed light brown sugar
Instructions
In a medium heavy saucepan, bring water to a boil over medium heat.
Add oats, cinnamon stick, orange peel and salt. Reduce heat; simmer for 20-30 minutes or until thick and creamy, stirring occasionally.
Remove from heat, discard cinnamon and orange peel.
Stir in the cranberries, raisins, syrup and butter.
Cover and let stand for 2 minutes.
Transfer to 4, ungreased 6-ounce ramekins; place on a baking sheet and sprinkle with brown sugar.
Broil 8-inches from the heat for 4-7 minutes or until sugar is caramelized.
Serve immediately.
MORE BREAKFAST CHOICES

1. BREAKFAST RISOTTO  2. NO BAKE PEANUT BUTTER ENERGY BITES  3. ORANGE BANANA OAT SMOOTHIE