Cinnamon Roll Cheesecake. The BEST of two desserts! A delicious silky cinnamon cheesecake with baked cinnamon rolls as the crust, cream cheese topping and a cinnamon sugar drizzle. Who could resist a cheesecake inspired by Americas favorite morning treat—cinnamon buns? Cinnamon desserts are always a hit and this Cinnamon Roll Cheesecake is no exception—whether it's to adorn your Thanksgiving dessert table or serve at a Christmas Party you know you can count on cheesecake always being a huge hit!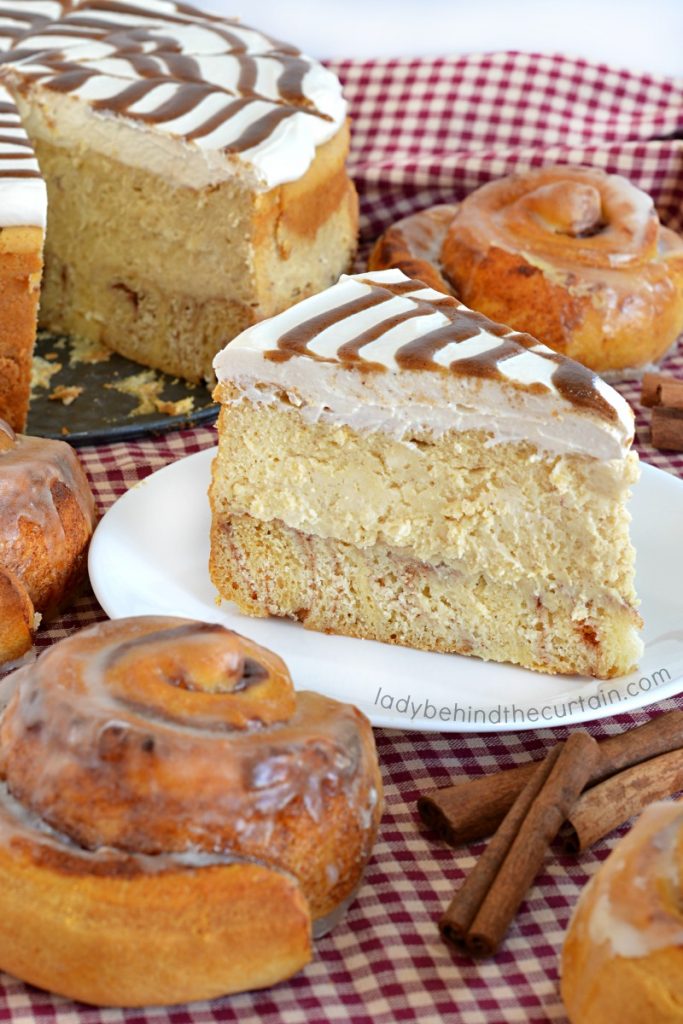 Cinnamon Roll Cheesecake Crust: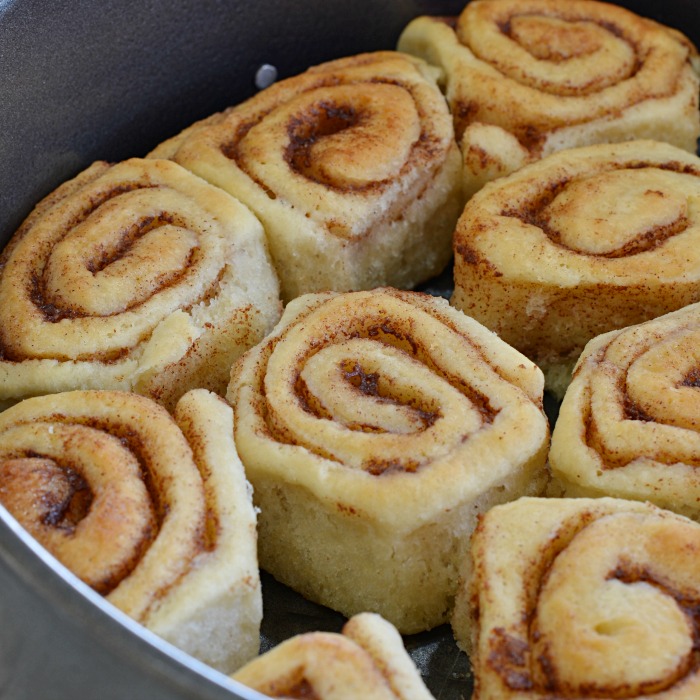 Cinnamon Roll Cheesecake Filling: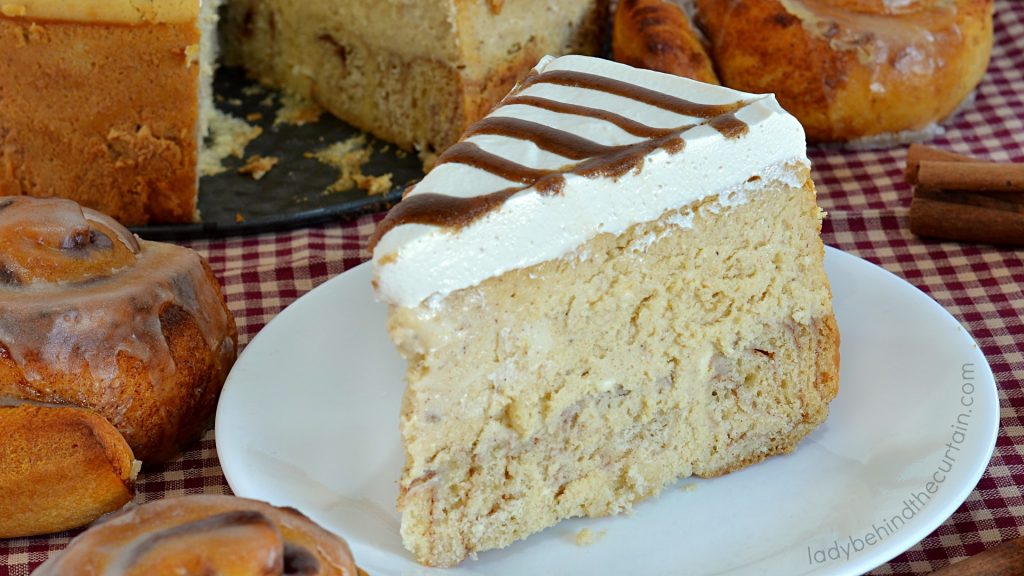 Cinnamon Roll Cheesecake Topping: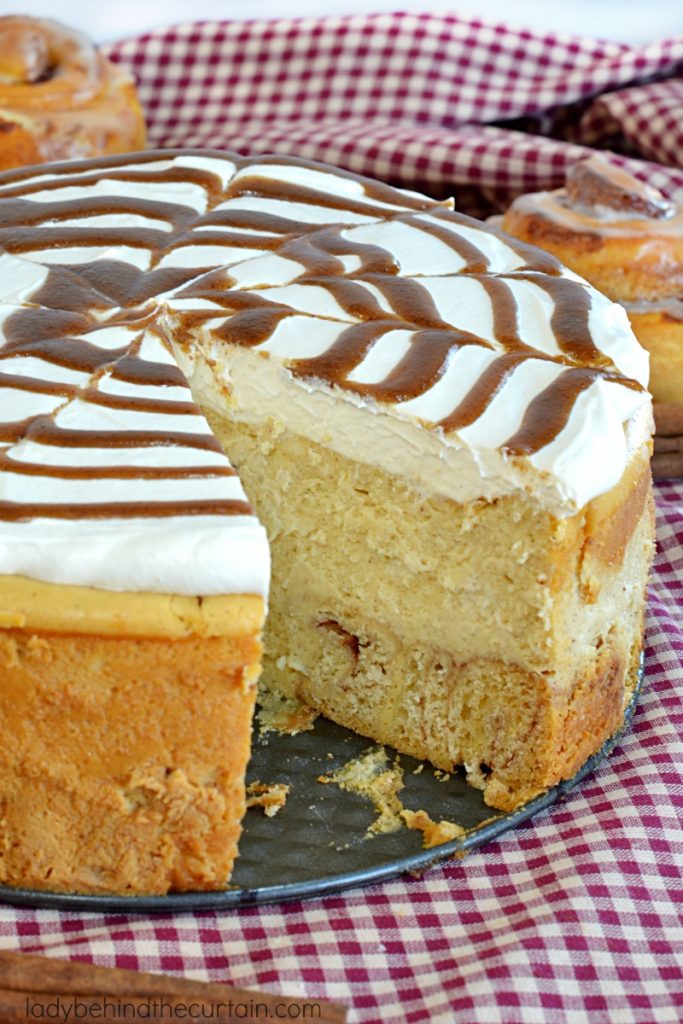 Cinnamon Roll Cheesecake Cinnamon Sugar Swirl: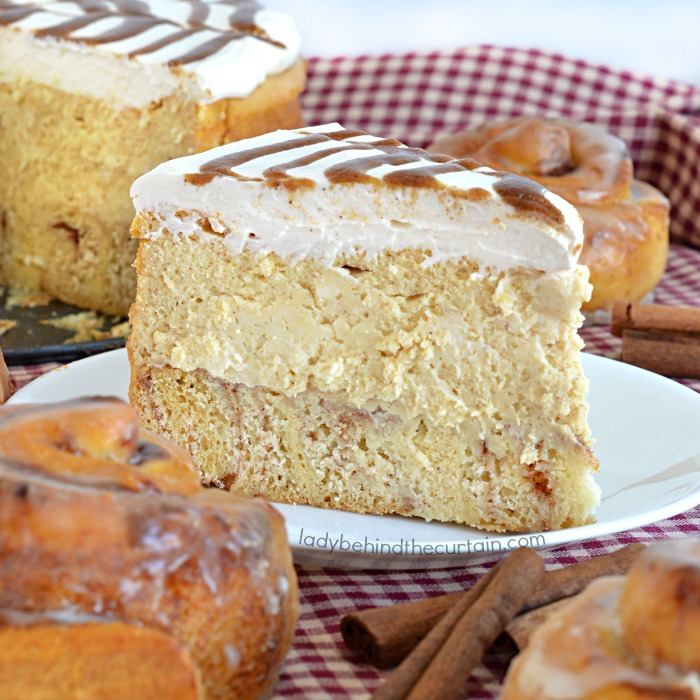 Can this Cinnamon Roll Cheesecake be Frozen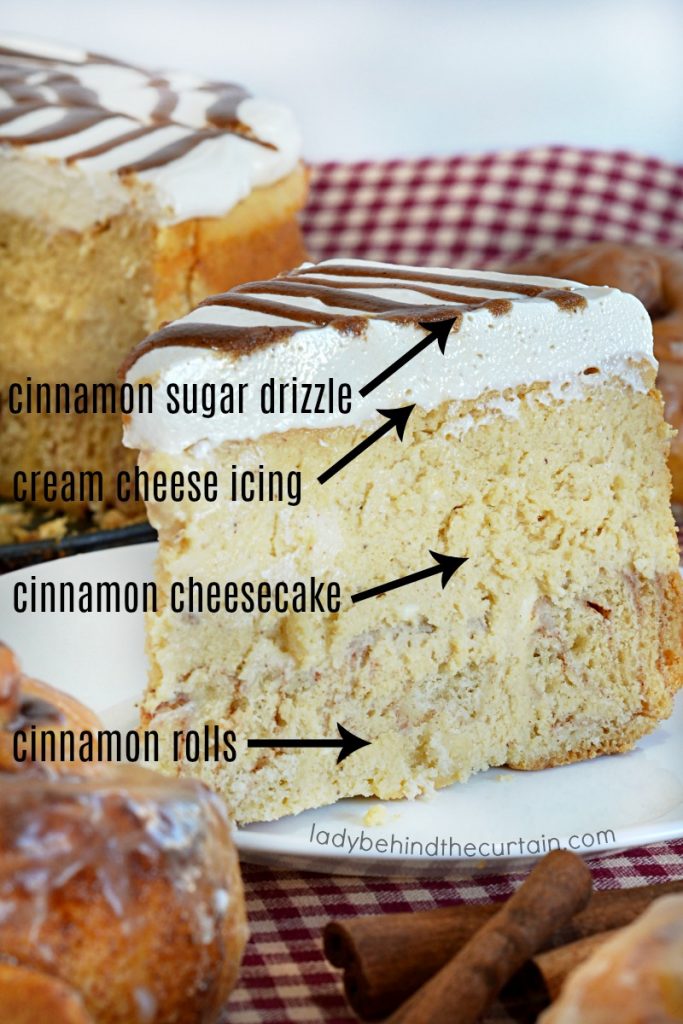 How to Freeze Cheesecake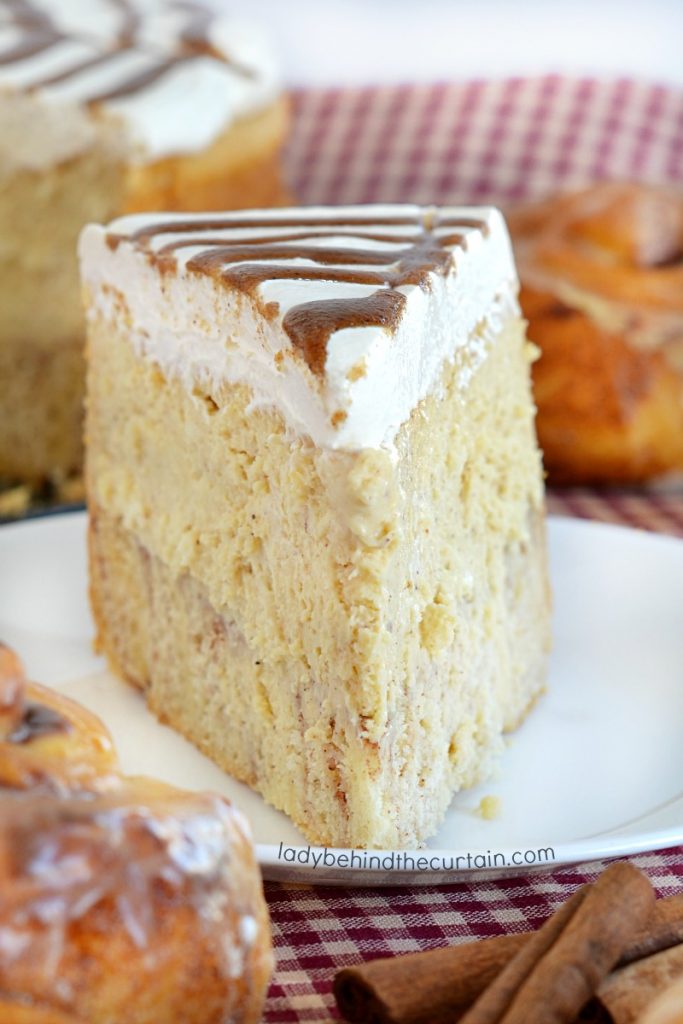 To use the bottom of springform pan: Once the cheesecake is completely cooled and has been in the refrigerator (in the pan) for at least 4 hours preferably overnight. Release the outer rim of the pan, leaving the cheesecake sitting on the bottom of the pan. Wrap the cheesecake with several layers of plastic wrap and a layer of foil.
To use a cardboard bottom: Once the cheesecake has been refrigerated and if completely cooled and firm, use a knife to separate the cheesecake from the pan bottom. Slice it onto a foil wrapped piece of heavy hardboard. Then wrap with several layers of plastic wrap and a layer of foil. (This method scares me)
For a cheesecake with fruit topping: ALWAYS freeze cheesecake WITHOUT the topping. Add the topping before serving
Always thaw a cheesecake overnight in the refrigerator: When partially thawed, transfer if from the cardboard or springform bottom to a serving plate.
How to Slice Cheesecake
Before slicing hold your knife under hot water—this makes slicing a cheesecake a lot easier.
MORE CHEESECAKE RECIPES
NEVER MISS A POST
More cheesecake recipes you might like. BANANA SPLIT CHEESECAKE and LAYERED CREME BRULEE CHEESECAKE