Fresh pineapple, mango and a banana a Tropical Smoothie delight.  There's nothing like sweet ripe pineapple in the summer.  As I always say "it's like eating candy"!  Did you know if you add it to a smoothie it will make your smoothie extra fluffy and creamy?  Yep, it does and combining it with a banana pumps up the volume even more.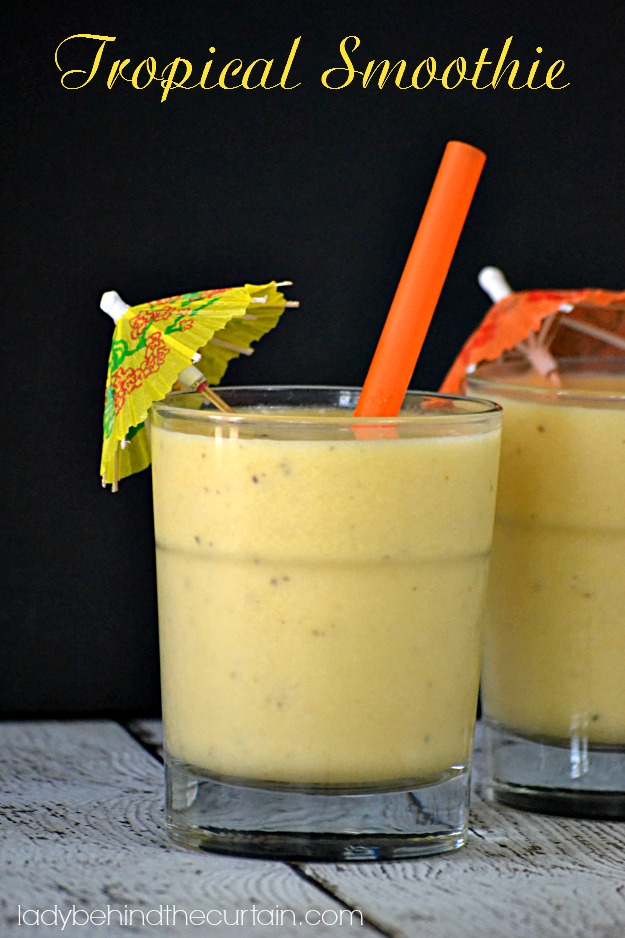 If you don't like taking the time to chop up fruit in the morning make yourself smoothie packets. Toss in the freezer for an easy and delicious on the go breakfast.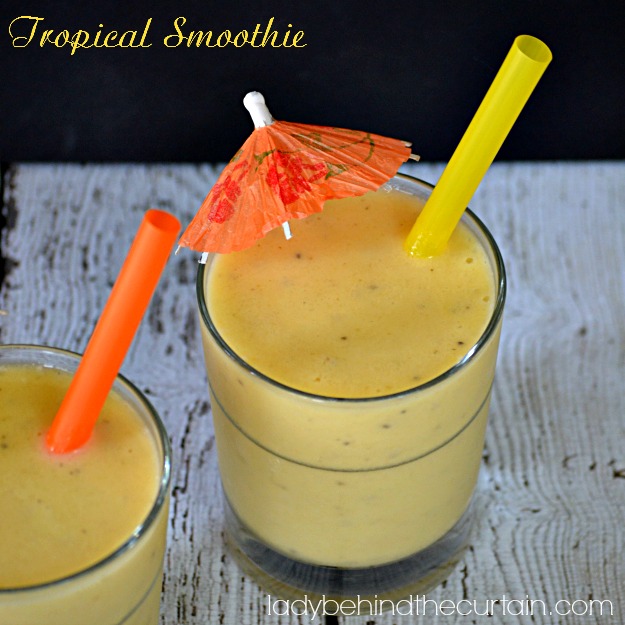 If you like this Tropical Smoothie you might also like my Pineapple, Strawberry and Blueberry Smoothie.
Create your own Recipe Box and save your favorite Lady Behind The Curtain recipes.  Make a Meal Plan with your favorite recipes and ZipList will automatically add the ingredients to a Shopping List.