Candy Corn Caramel Apples
Candy Corn Caramel Apples | Your favorite apple dipped in easy to make caramel and drizzled with festive candy melts plus candy corn colored sprinkles!  Perfect for your Halloween Party, Carnival or Fall Festival!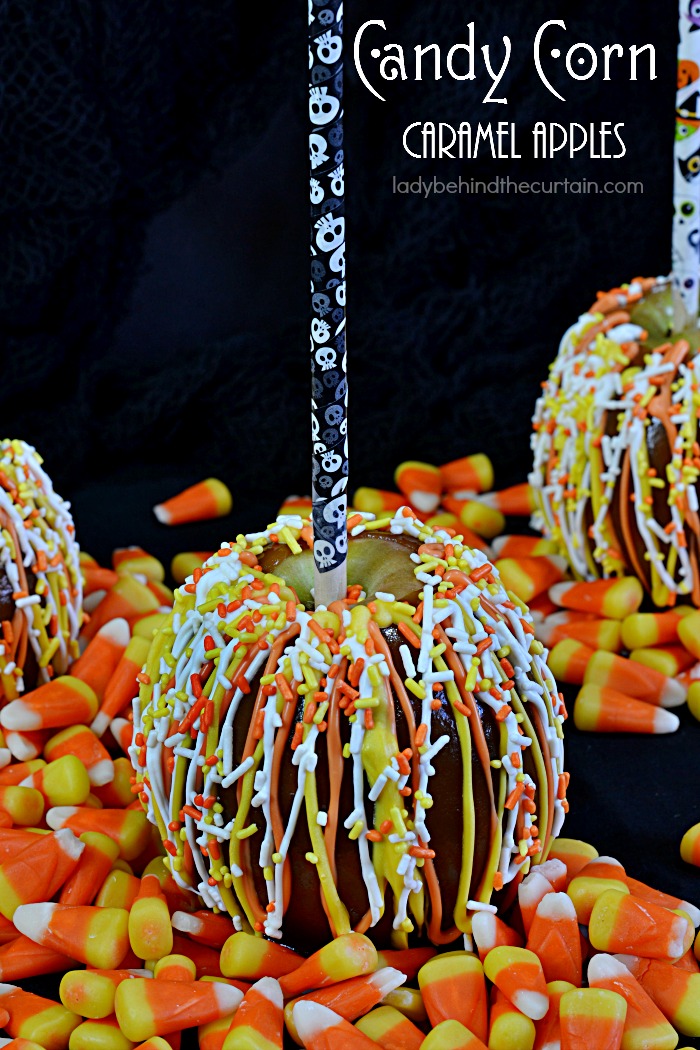 These CANDY CORN CARAMEL APPLES are dressed up and ready to PARTY!  It's fun to take an average treat and make it spectacular! Also…..Scroll down to see how I keep the caramel from making a huge puddle and how to get your apples to stand straight every time!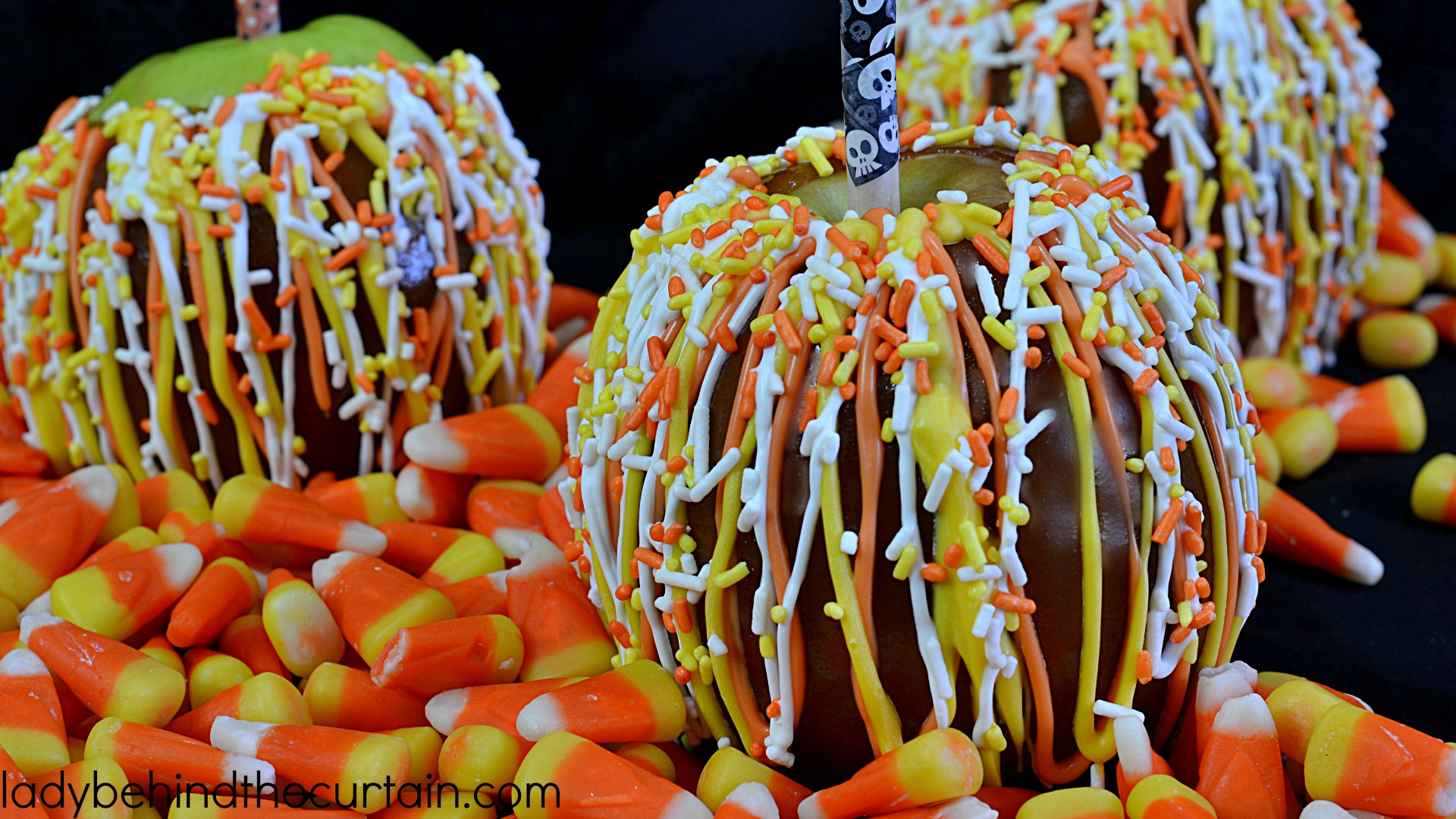 Supplies:
1/4-inch dowels cut into 9-inch pieces
festive tape
Directions:
First, sharpen the end of the dowel with a pencil sharpener.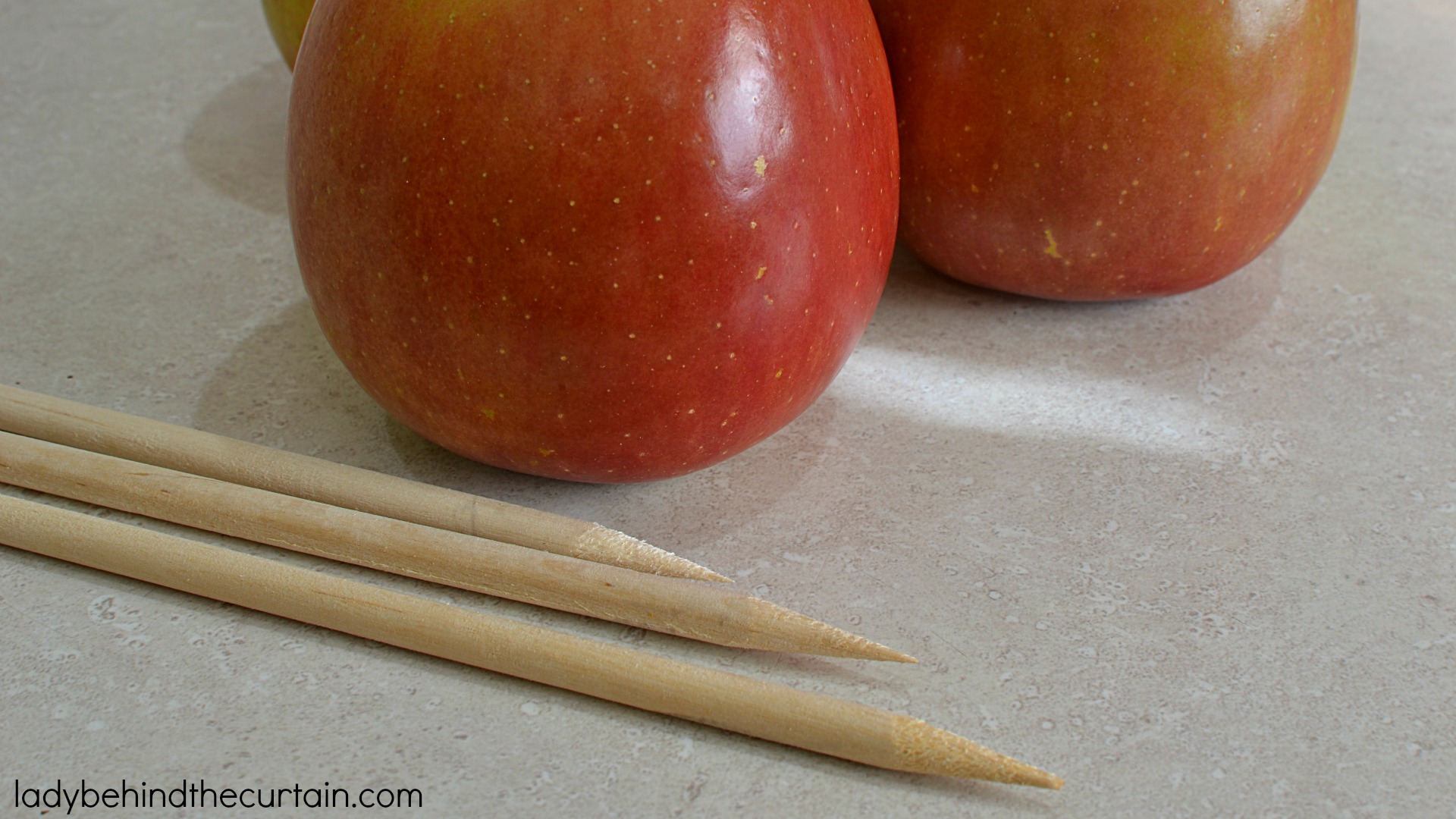 Insert into the bottom of each apple.  This will ensure that the apple will stand straight.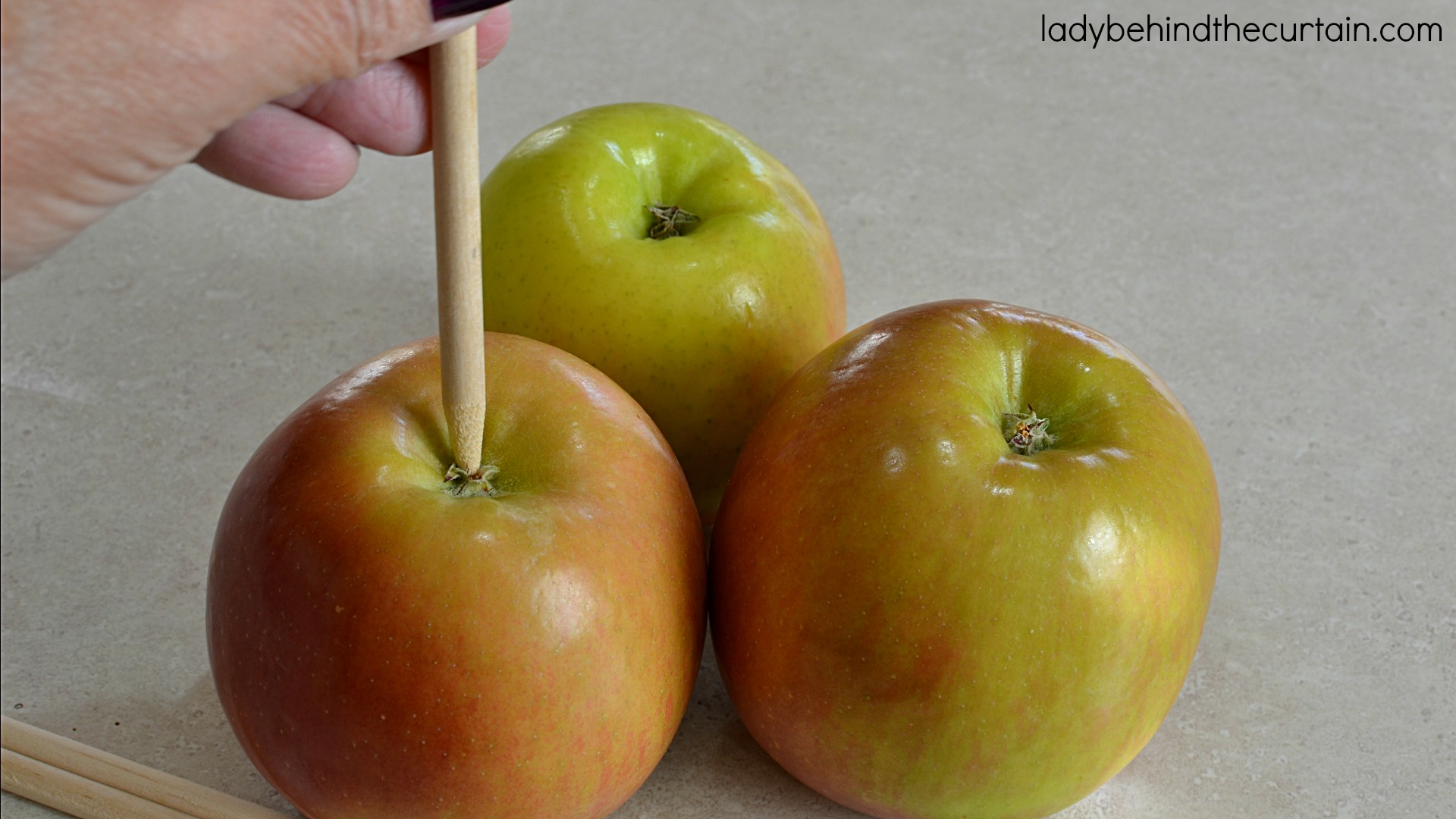 Wrap tape down dowel, stopping before the apple.  Secure ends with tape.
Beautiful delicious bubbling caramel!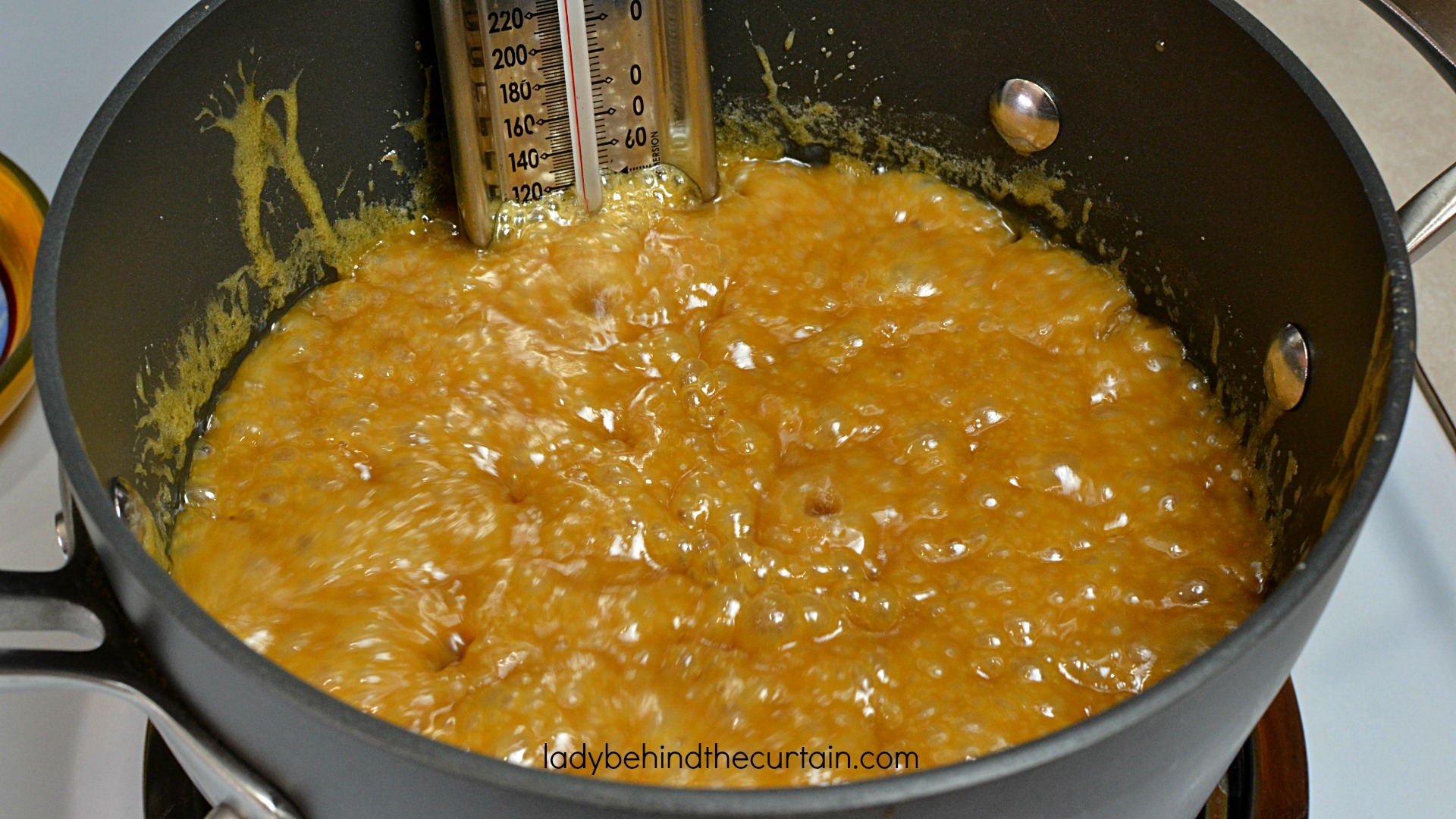 Dip apples in hot caramel; shake off any extra caramel.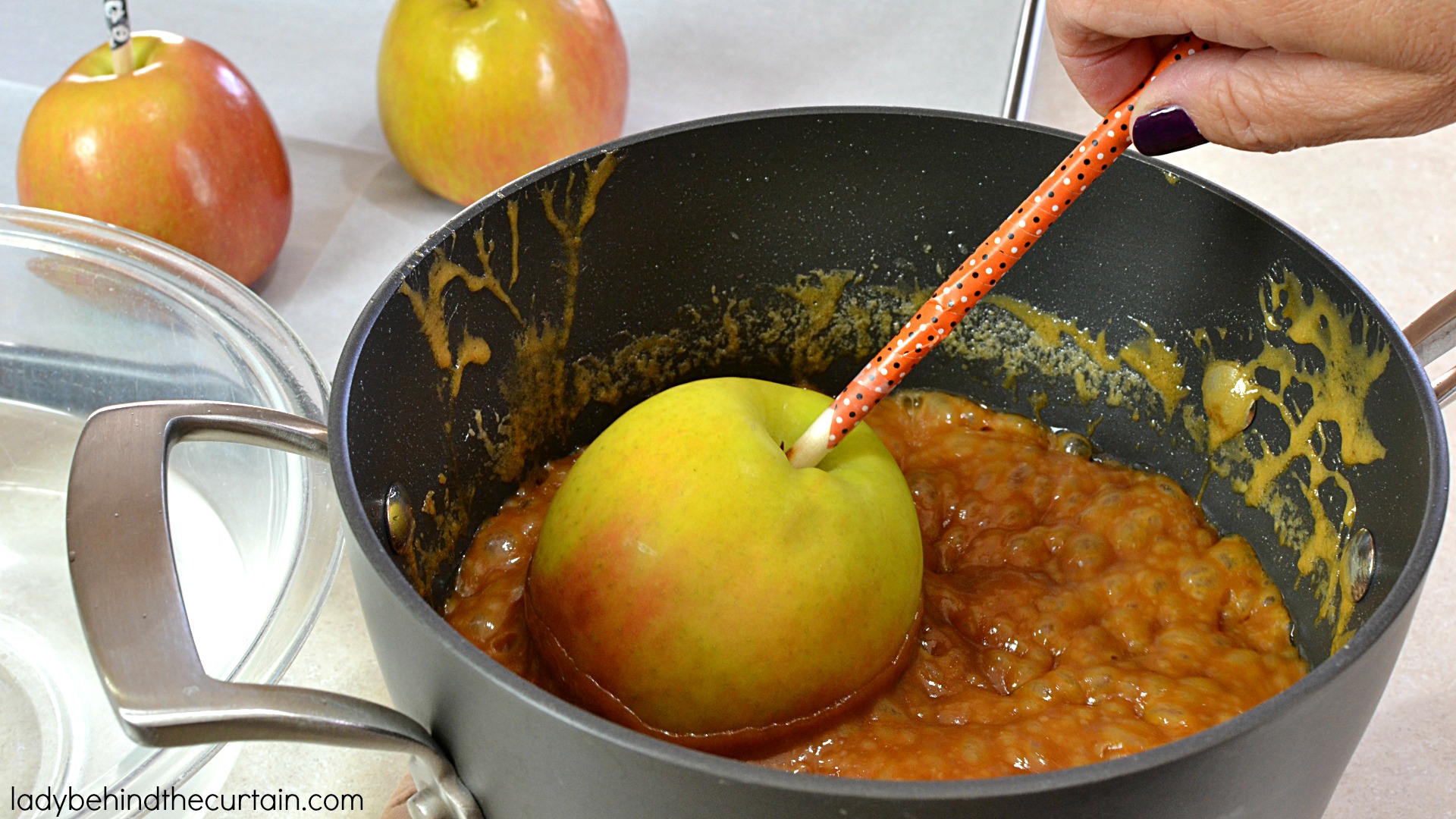 Dip in ice cold water and place on a parchment paper lined baking sheet.  This will stop the caramel from making a big puddle.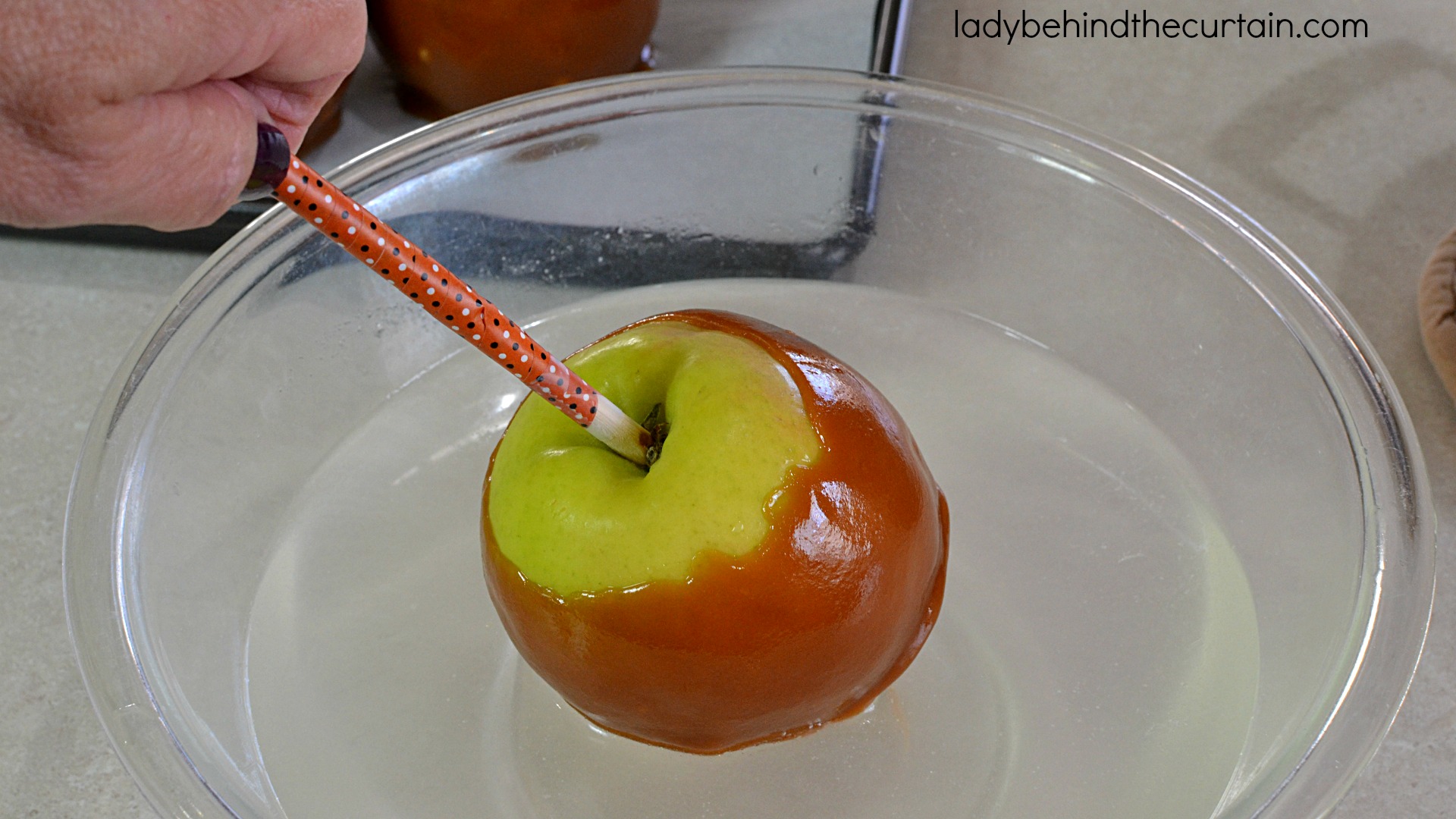 Melt candy; pour into squeeze bottles.  Drizzle one color at a time.  I started with orange then yellow and lastly white.  Once all the drizzle of candy has been added, finish off the caramel apples with sprinkles.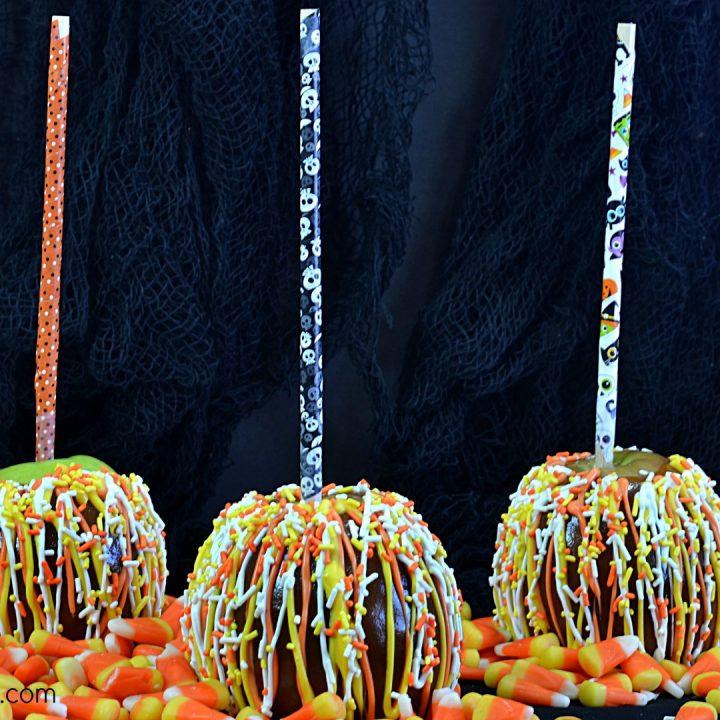 Candy Corn Caramel Apples
Ingredients
For the Caramel Apples:
6 medium red or green apples
8 Popsicle sticks (or dowels cut to the size you like)
2 1/4 cups light brown sugar, packed
3/4 cup unsalted butter, cubed
1 (14 ounces) can sweetened condensed milk
3/4 cup dark corn syrup
1/2 cup maple syrup
1-1/2 teaspoons molasses
Dash salt
1/2 teaspoon vanilla extract
candy melts (yellow, white and orange)
yellow, white and orange sprinkles
Instructions
For the Caramel Apples:
Wash and dry apples; remove stems.
Insert sticks into apples.
Place on a parchment lined baking sheet; refrigerate until ready to use.
In a large heavy saucepan, combine the brown sugar, butter, milk, corn syrup, maple syrup, molasses and salt.
Stir with a wooden spoon over medium-low heat until sugar dissolves.
Bring to a boil, stirring constantly, until a candy thermometer reads 248 degrees (firm-ball stage). Remove from the heat; stir in vanilla.
Dip apples, one at a time, into caramel and then into an ice-water bath (remove ice cubes) for 1-2 seconds to set caramel.
Melt the candy in individual bowls, transfer to squeeze bottles.
Drizzle over caramel apples one color at a time.
Add sprinkles.
Store in an air tight container (air and humidity is caramels enemy).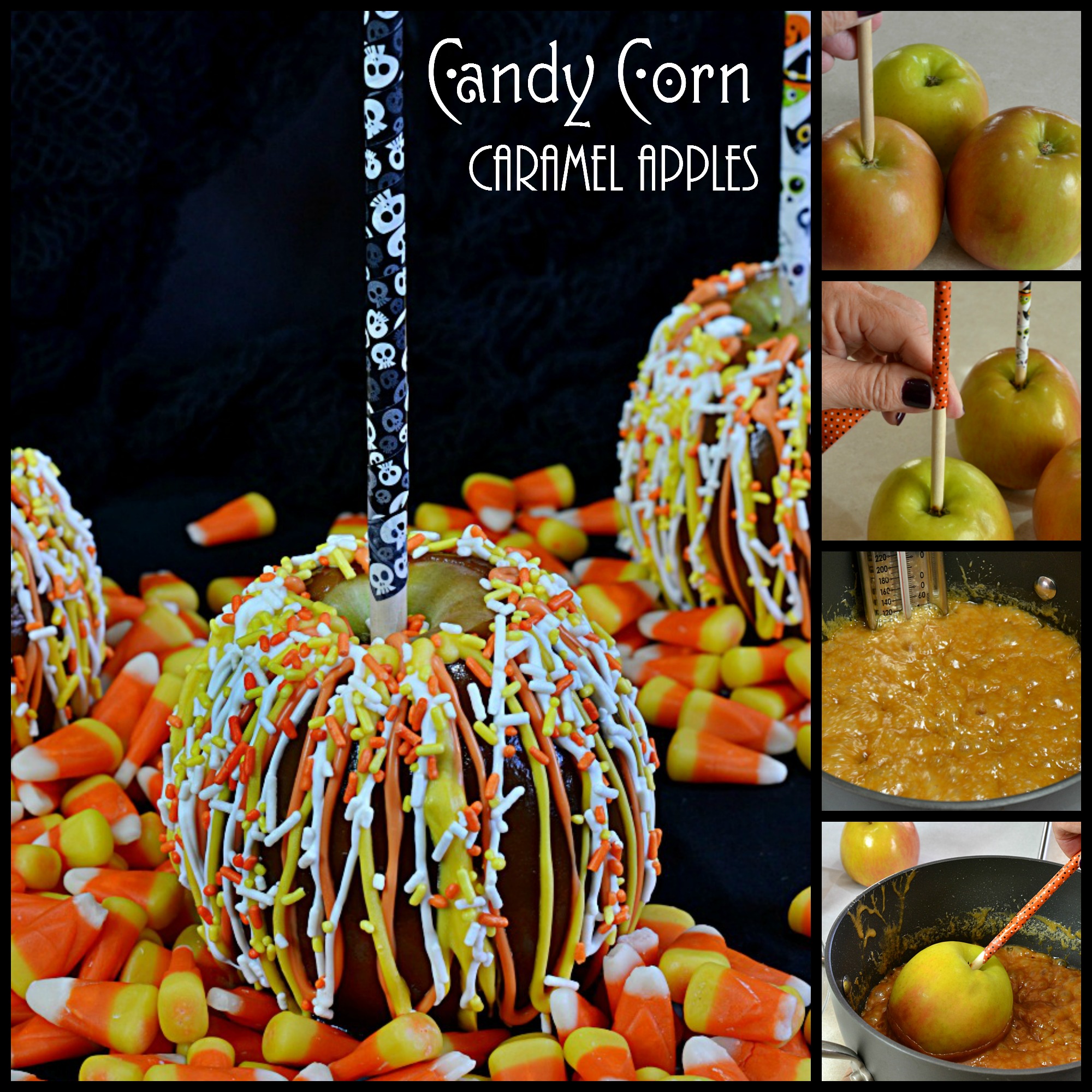 MORE GREAT HALLOWEEN TREAT RECIPES
1.  PEANUT BUTTER & TOFFEE CANDY BARK  2.  KIRSPY TREAT COSTUME!  3.  THE DEAD BLACK VELVET BOUQUET  4.  HALLOWEEN PRETZEL STICKS