Western Bacon Cheeseburger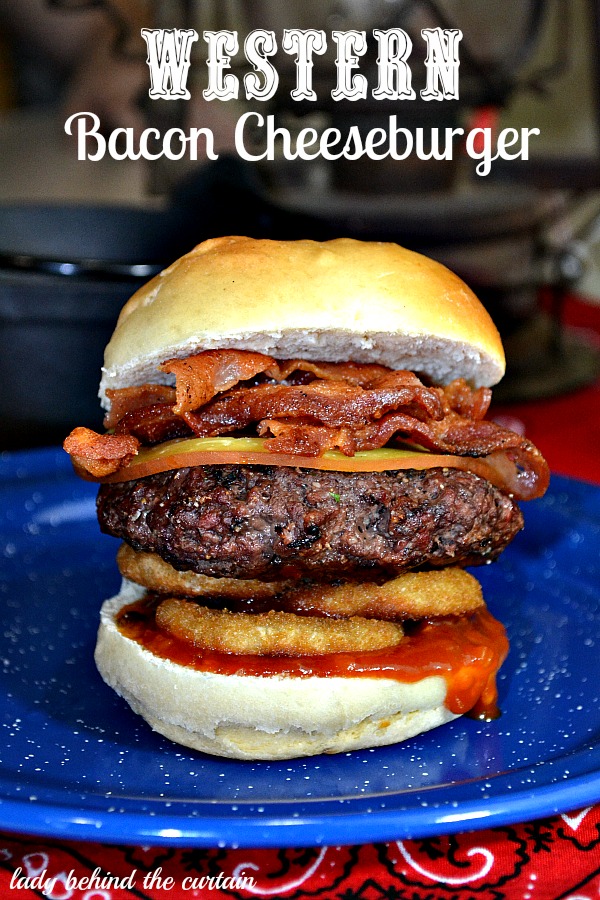 Need a MAN size burger?  HERE IT IS!  Full of GREAT ingredients like homemade Spicy Texas Barbecue Sauce, bacon, onion rings all on a Homemade Hamburger Bun!
NOW THAT'S A BURGER!
Western Bacon Cheeseburger Recipe
Ingredients
Use your favorite ground beef
smoked cheese
bacon
onion rings
Directions
Form patties and grill.  While the patties are on the grill bake the onion rings and fry the bacon.  Build your burger: bun bottom, sauce, bacon, patty with cheese, onion rings and bun top.  This is a LBC original!