Spicy Texas Barbecue Sauce
This Spicy Texas Barbecue Sauce is sweet and spicy.  Perfect on a burger but would also make a GREAT sauce for appetizer meatballs.  My NEW go to sauce!  Super simple to make.  Add all the ingredients into a saucepan and simmer!  Perfect for a barbecue like my Backyard Barbecue.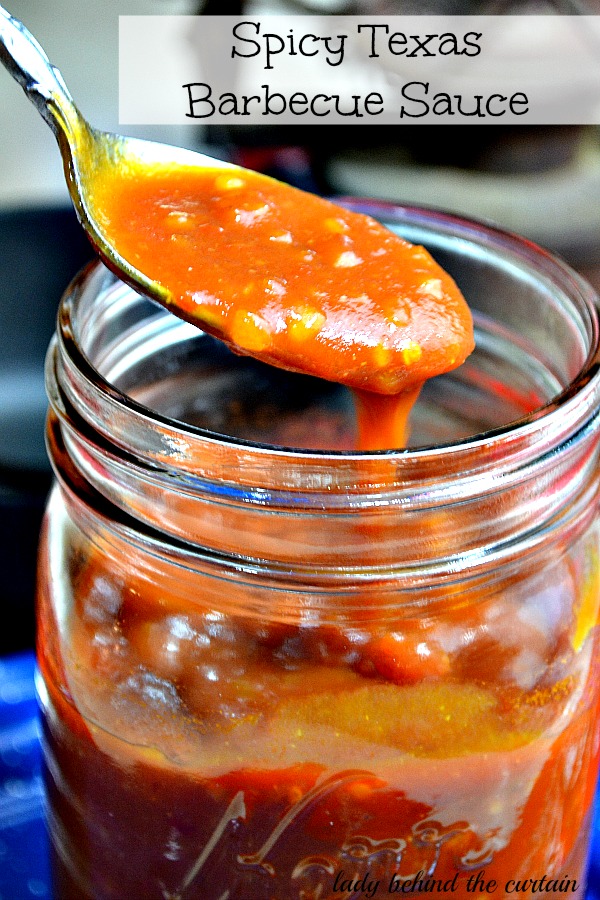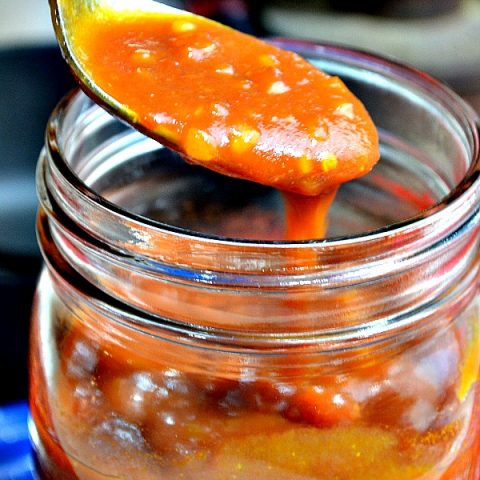 Spicy Texas Barbecue Sauce
Ingredients
1 cup ketchup
2 tablespoons apple cider vinegar
1 tablespoon butter
2 cloves of garlic, chopped or 1/2 teaspoon garlic powder
12 ounces of your favorite beer or beef broth
1/2 cup brown sugar, packed
1 tablespoon crushed red pepper flakes
1 tablespoon Worcestershire sauce
1 large onion, chopped or 1-1/2 tablespoons dried minced onion
8 ounces tomato sauce
1 tablespoon butter
2 tablespoons all-purpose flour
Instructions
In a medium saucepan whisk the first 10 ingredients together.
Bring to a boil UNCOVERED, reduce heat to medium low and simmer 15 minutes whisking occasionally.
Using a fork mix together the 1 tablespoon butter and 2 tablespoons flour until well combined.
Add to sauce and whisk until smooth.
Simmer an additional 5 minutes until sauce has thickened.
Pour into a jar to cool and store in the refrigerator.
MORE BARBECUE SAUCE RECIPES

1. SPICY SMOKY BARBECUE SAUCE  2. SWEET HOT BARBECUE SAUCE  3. SUGAR FREE BARBECUE SAUCE