White Bean and Artichoke Spread
White Bean and Artichoke Spread
| A delicious creamy spread that is packed with flavor and perfect for entertaining. With great ingredients like creamy Shamrock Farms Organic Sour Cream, cannellini beans, roasted red peppers, green olives and artichoke crowns you know this is a spread that all your guests will love! This year I'm throwing a fun March Madness Party. I can't wait for my guests to try this White Bean and Artichoke Spread! I know they're going to love the creamy texture with all the delicious ingredients.
March Madness is here!
With March Madness here that means you bring out only the best! This spread is made with creamy
Shamrock Farms Organic Sour Cream
. Why Shamrock Farms? I'm glad you asked! The best sour cream starts with the best milk and with Shamrock Farms you can absolutely taste that pure, fresh difference. One thing that is very important to me is feeling confident in knowing that Shamrock Farms never has and never will use growth hormones. The versatility of the organic sour cream is amazing. It's perfect for mixing, dipping and topping which makes it the best ingredient to always have on hand.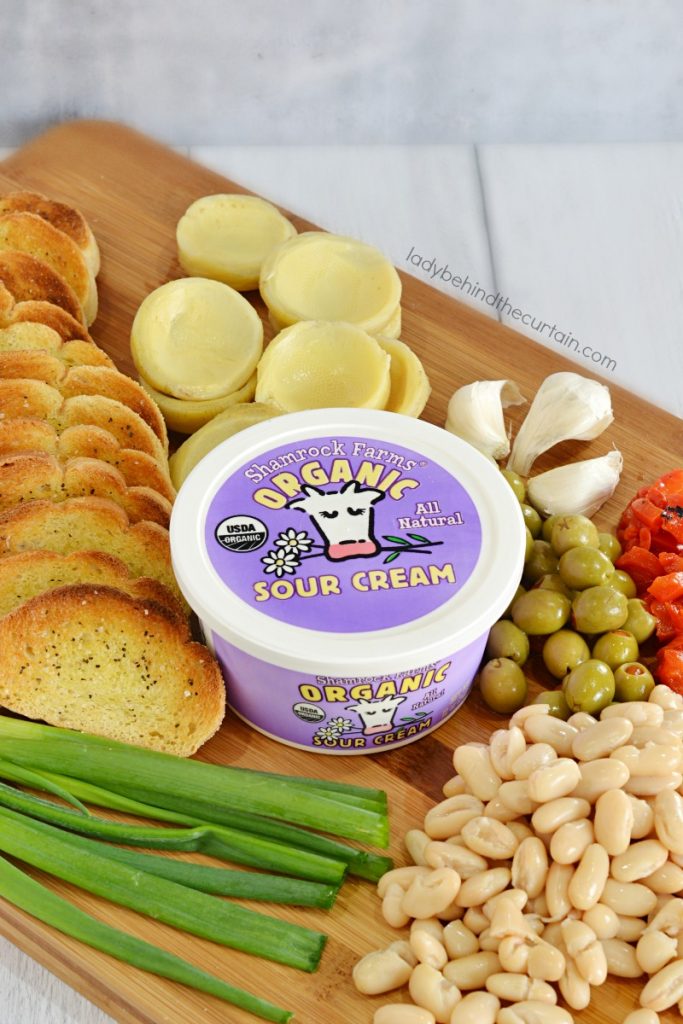 Did you Know?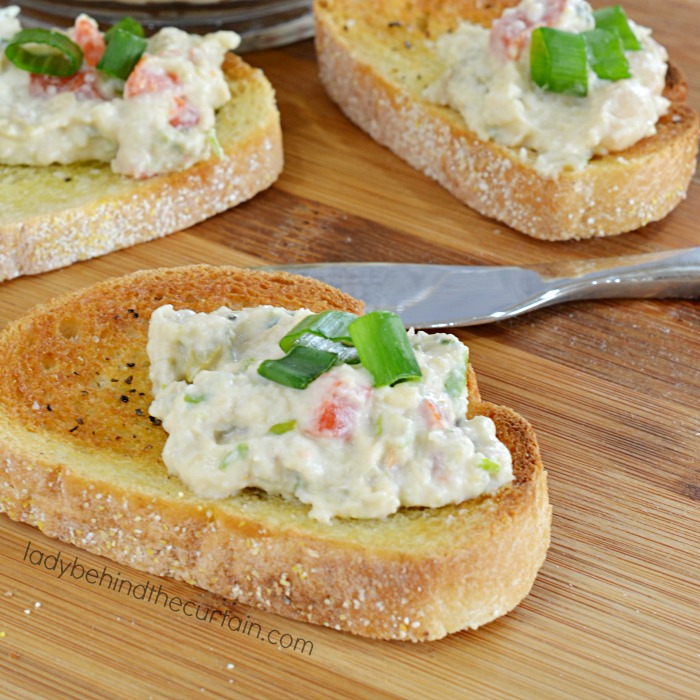 Shamrock Farms is a local family-owned dairy operating in Arizona since 1922!
The milk is locally sourced from its very own dairy and like I said above all product begin with fresh milk with no added growth hormones.
All Shamrock Farms products go through rigorous purity testing, and are cold packaged and shipped to arrive fresh and fast with that farm-to-table freshness you can taste.
Shamrock Farms' real, working dairy farm is open to the public for tours October – May so you can see firsthand their commitment to high-quality animal care so their cows stay happy and healthy.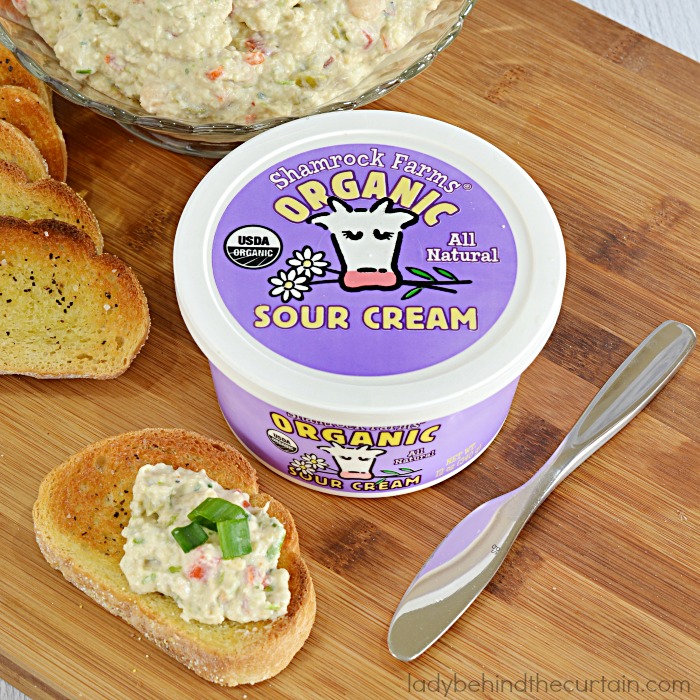 Now that you know how incredible Shamrock Farms Organic Sour Cream is…let's create the perfect spread! We all know that no matter what team you're rooting for it's really all about good food. This White Bean and Artichoke Spread is my go to appetizer. It's always first on the list and the most requested from family and friends. Dips and spreads are always the star of the show and how I create the best dips and spreads is by starting with the best ingredients! For me, that's Shamrock Farms Organic Sour Cream!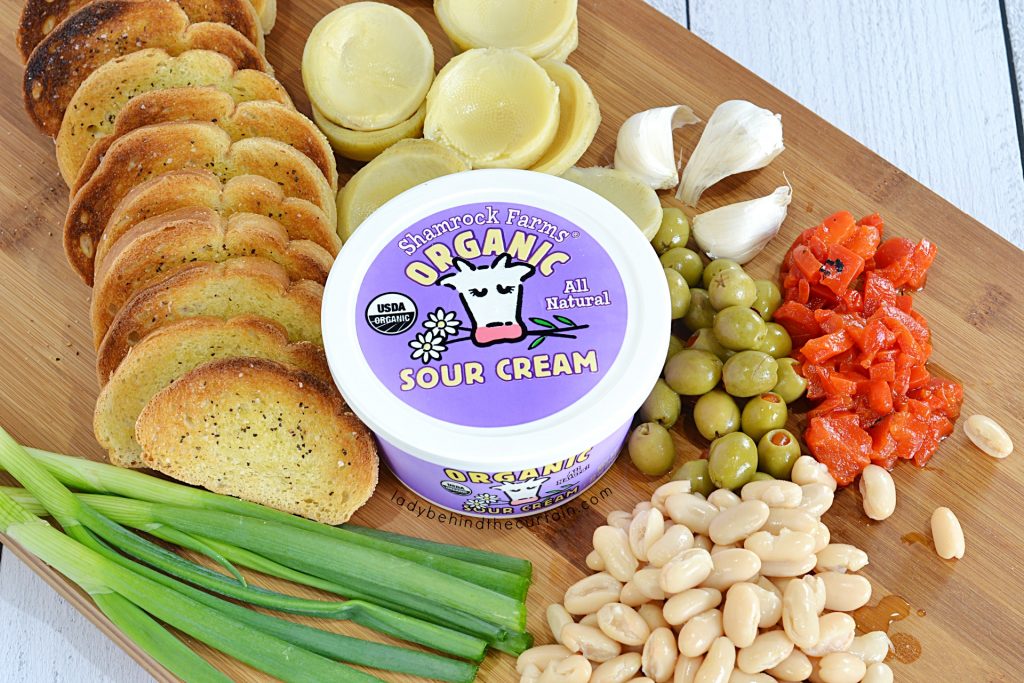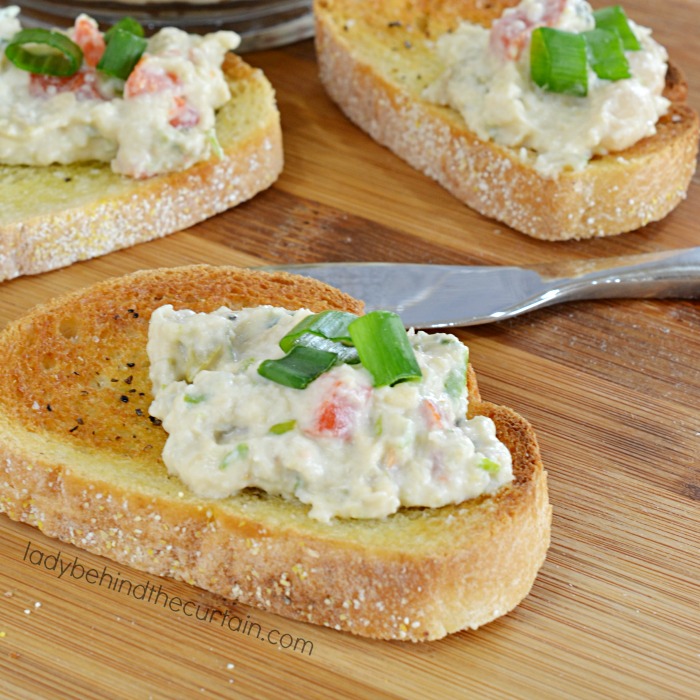 White Bean and Artichoke Spread
This versatile spread is great at a dinner party and also perfect for game day.
Ingredients
2 tablespoons olive oil, divided
1 (13.75 ounce) can artichoke bottoms, cut into pieces
1/2 cup green onions, sliced
2 garlic cloves, minced
1 (15.5 ounce) can cannellini beans, rinsed and divided
1/2 cup sour cream
1 tablespoon red wine vinegar
1/2 teaspoon salt
1/4 teaspoon black pepper
1/2 cup roasted red pepper, drained, chopped
20 green olives (about 1/2 cup) chopped
Instructions
In a medium skillet add one tablespoon of oil and the chopped artichoke bottoms. Cook until brown (about 12 minutes). Pour cooked artichoke bottoms into the bowl of a food processor. To the same skillet add another tablespoon of oil, the green onions and garlic. Cook until tender and add to the bowl of the food processor with 3/4 cup of the beans, sour cream, vinegar, salt and pepper. Process until smooth. Pour into a bowl, stir in the remaining beans, red pepper and olives. Cover and chill until ready to serve. Makes 2¼ cups.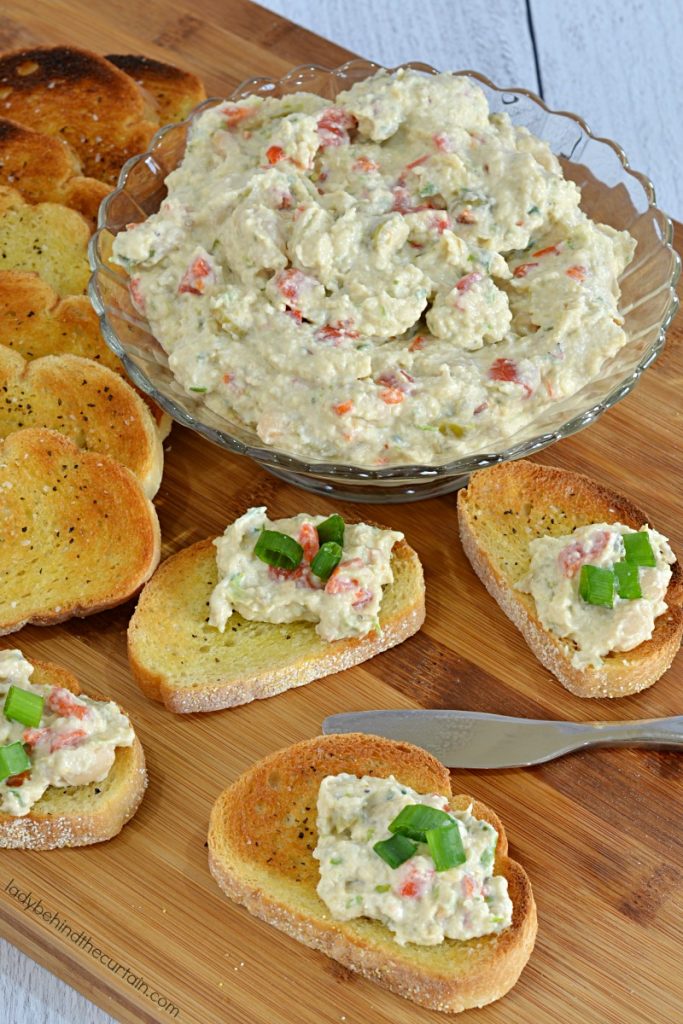 For more news and updates about Shamrock Farms, visit
Shamrock Farms
,follow Shamrock Farms on
Facebook
and Twitter
@shamrockfarmsmilk.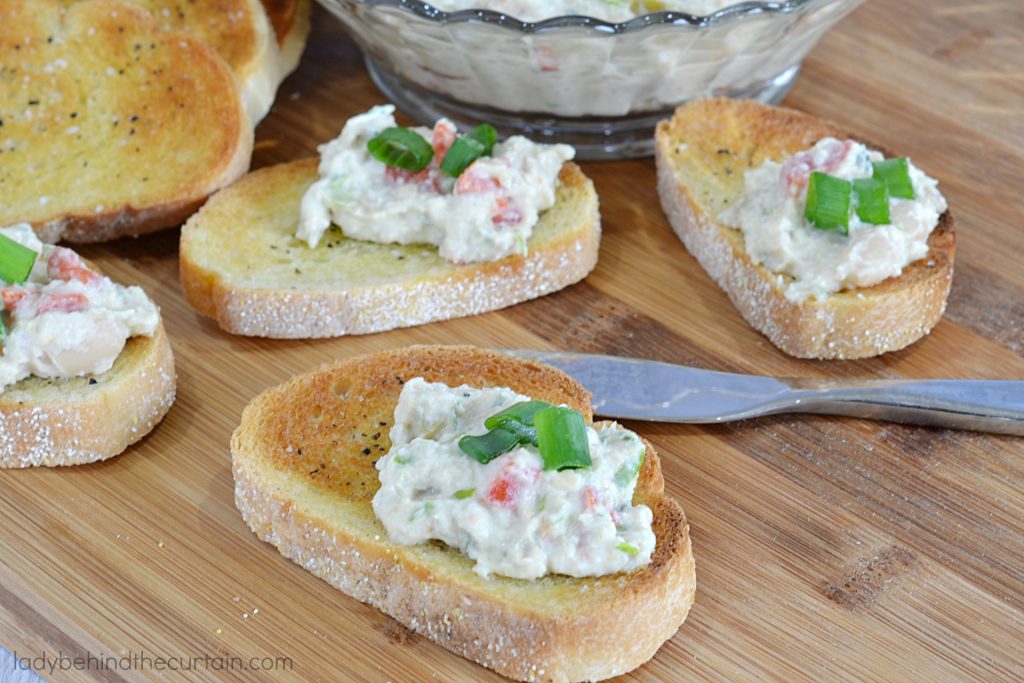 MORE PARTY SPREAD RECIPES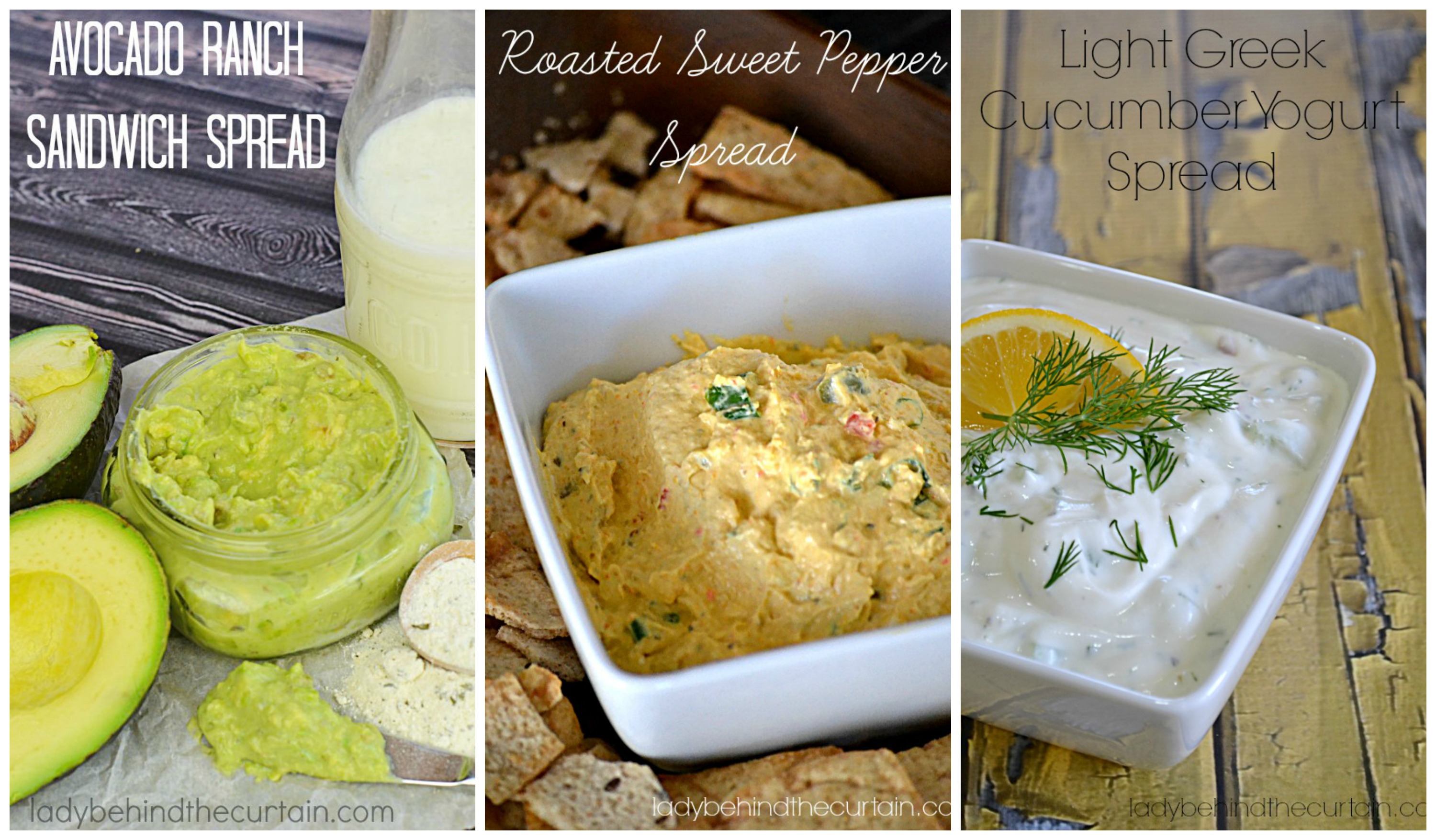 AVOCADO RANCH SANDWICH SPREAD
  2.
ROASTED SWEET PEPPER SPREAD
  3.
LIGHT GREEK CUCUMBER YOGURT SPREAD
NEVER MISS A POST!
Sign up for my newsletter and receive my recipes in your inbox. Easy to see anytime and saved for safe keeping. Click Here and sign up today! —->>>>
CURTAIN CALL NEWSLETTER