Avocado Ranch Sandwich Spread
Avocado Ranch Sandwich Spread | A creamy spread made with avocados, buttermilk and ranch dressing mix.  Perfect on sandwiches, wraps or on top of a salad!  Football season is quickly approaching and you know what that means…LOTS OF HUNGRY GAME WATCHERS TO FEED!  Sandwiches are the perfect way to do that.  Like my Grilled Beef Cobb Sandwich.  Full of delicious grilled beef, bacon, eggs, and this awesome Avocado Ranch Sandwich Spread!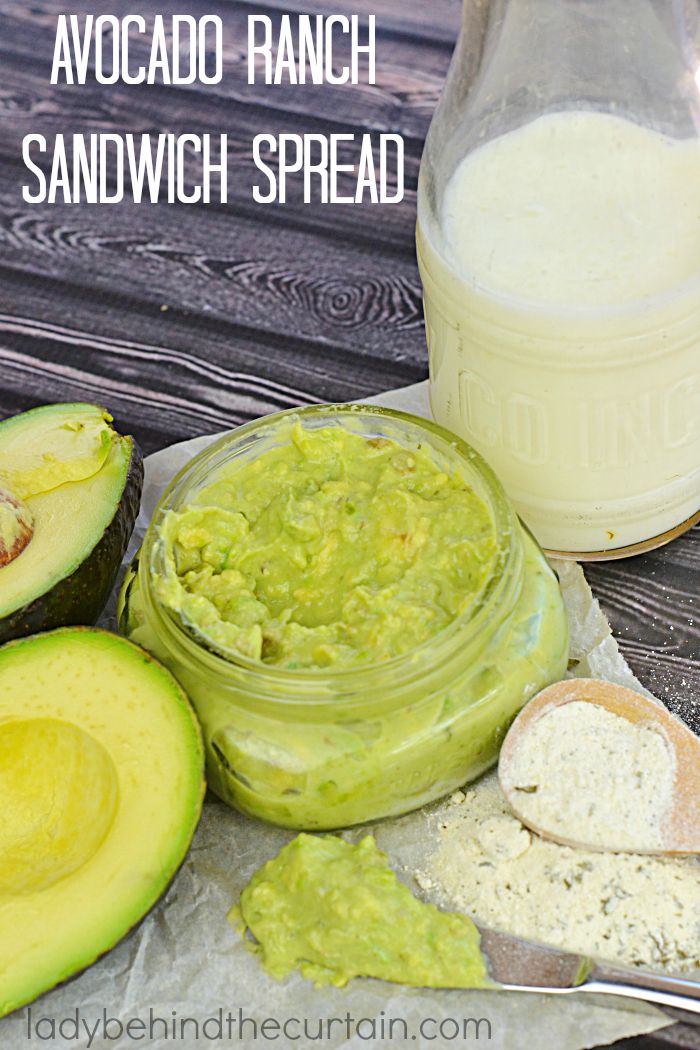 Add this spread to your Spreads Pinterest board. Don't have a Spread board? Let me help you build one.
LOOK BELOW FOR A LIVE INTERACTIVE PEEK AT MY LBC – SAUCES, SALSA AND SPREADS BOARD! PIN FROM THE PICTURE BELOW! TO SEE MORE»»»»CLICK ON THE "SEE ON PINTEREST" BUTTON BELOW.
MORE SPREAD RECIPES

1. LIGHT MAPLE NUT SPREAD  2. LIGHT GREEK CUCUMBER YOGURT SPREAD  3. ROASTED SWEET PEPPER SPREAD