Almond Butter Frosting| This light and creamy frosting is wonderful on top of raspberry cupcakes, chocolate cake or a coconut bundt cake. Top your favorite birthday cake with an easy to make almond butter frosting. Everyone will love the light and fluffy texture! This frosting is made with real butter and the best almond extract. Scroll down for some tips on how to make a light and fluffy frosting.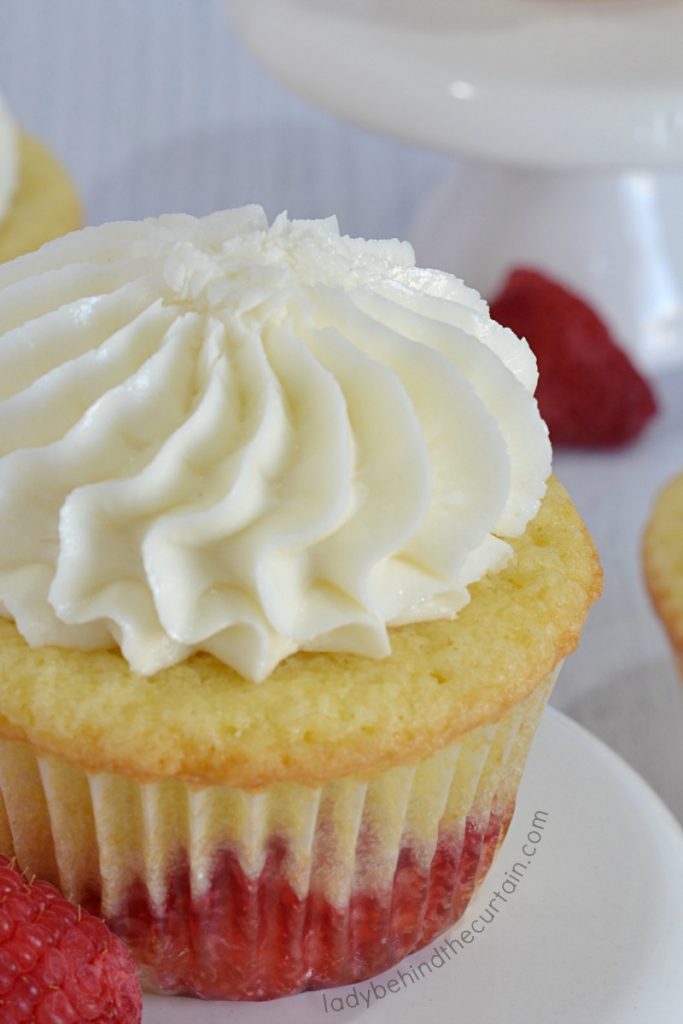 I'm a frosting girl….always have been. So for me, having a delicious pile of frosting on top of a cupcake is all that matters! As long as the frosting is homemade you can skimp on the cupcake and use a cake mix! There's no denying that the canned frosting can't even come close to homemade.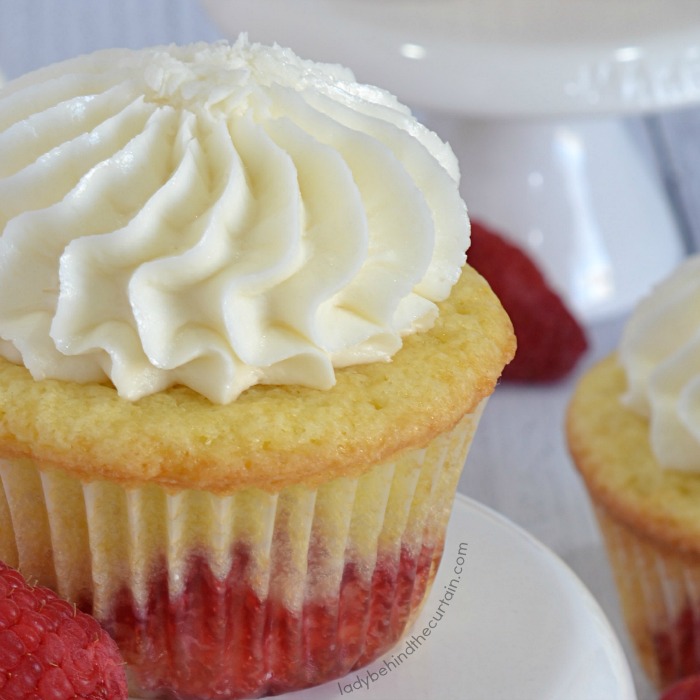 ---
HOW TO STORE FROSTING
Frostings that are made with shortening can be stored at room temperature in an air tight container on the counter up to 2 weeks. Frostings with butter and milk should be stored in the refrigerator with an air tight lid up to 2 weeks or freezer up to 3 months.
---
TIPS FOR A LIGHT AND FLUFFY FROSTING
Good ingredients "real" butter not margarine
Room temperature ingredients
Be patient…you'll need to whip the frosting at least 3 to 5 minutes (sometimes I do this step twice).  This will allow air to incorporate into the butter and create the lightness you want.
That's it!  It's really not as hard as you might think.
I love making cupcakes and cake from scratch, but if you find yourself in a time crunch or you don't feel like messing with making the cupcakes or cake and the frosting from scratch. PLEASE make the frosting! You can add things to a cake mix to help with the flavor but there's just nothing like homemade frosting. Click here for ideas on how you can transform a cake mix—->>>>22 WAYS TO MAKE A CAKE MIX TASTE LIKE HOMEMADE.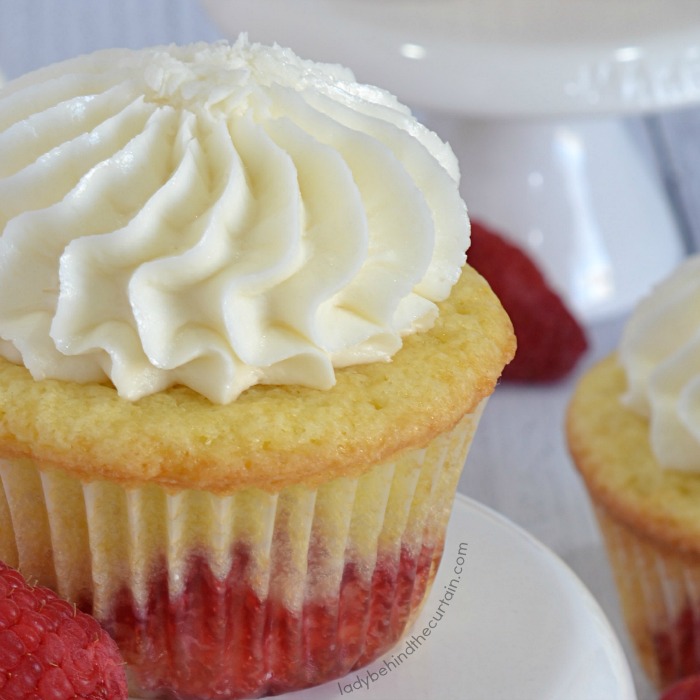 Almond Butter Frosting
Ingredients
3/4 cup unsalted butter, softened
1 (2 pound ) bag powdered sugar
1/3 cup milk
1 teaspoon vanilla extract
1 teaspoon almond extract
Instructions
In a large mixing bowl beat the butter until smooth (about 3 minuets). Gradually add 2 cups powdered sugar, beating well. Slowly beat in the milk and extracts. Add the remaining sugar and beat until light and fluffy (about 3 minutes). If needed add additional milk (1 tablespoon at a time) to reach spreading or piping consistency.
MORE FROSTING RECIPES
BANANA CREAM FROSTING 2. PRALINE FROSTING 3. CHAMPAGNE BUTTER FROSTING
NEVER MISS A POST!
Sign up for my newsletter and receive my recipes and Etsy store updates in your inbox. Easy to see anytime and saved for safe keeping. Click here and sign up today—->>>>CURTAIN CALL NEWSLETTER
Recipes you might like for frosting. BEST CHOCOLATE CAKE and EASY RASPBERRY CAKE.