These Baby Food Jar S'mores are full of graham crackers, chocolate and marshmallows all toasted to perfection.  NOW YOU KNOW WHAT TO DO WITH ALL THOSE BABY FOOD JARS!♥  Who says you have to be camping to enjoy s'mores!  Now you can enjoy a s'mores while sitting around the fire in your home!
These Baby Food Jar S'mores are perfect for a camping theme party, a rustic baby shower or western theme.  If you don't have a ton of baby food jars sitting around you can also use 4 ounce mason jars.  Gooey chocolate fun…..just what you would expect from a s'mores.  🙂
These are so easy to make and super fun to eat!
Add crust mixture to the bottom of each jar.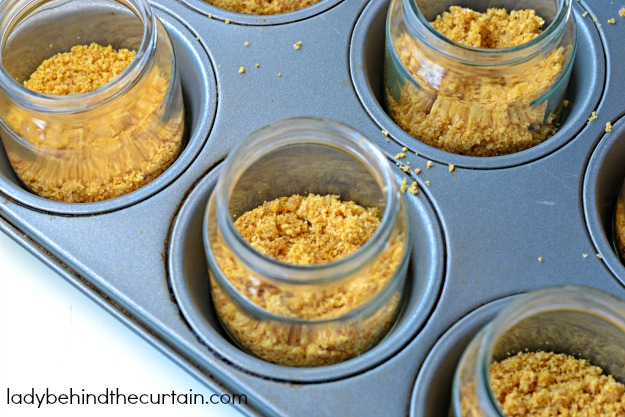 Sprinkle in mini chocolate chips.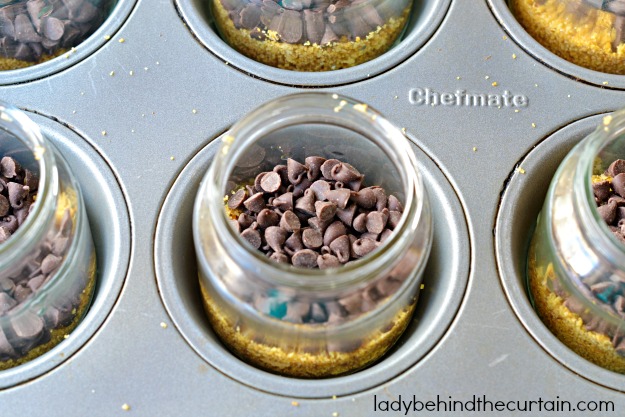 Press mini marshmallows into the jar.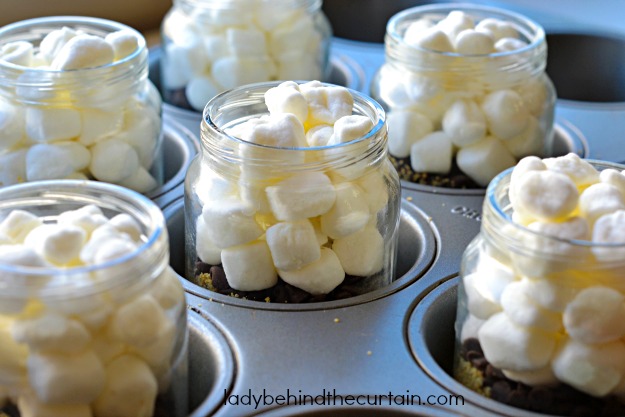 Bake and broil to perfection!
MORE RECIPES IN A JAR
1. ITALIAN ORZO SALAD  2. RUSTIC PARTY FAVOR: BANANA BREAD IN A JAR  3. BEEF STEW CAMPING LEFTOVERS