Easy Mexican Rice:  Better than restaurant rice.  Simple and tasty.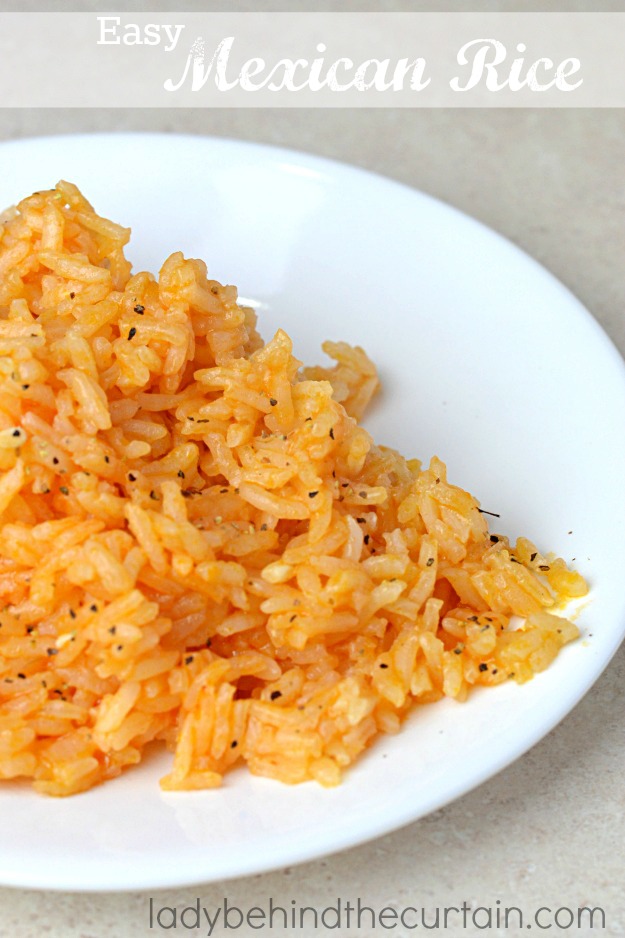 I got this recipe from a neighbor in 1989.  Her husband was from Mexico so she was really good at fixing Mexican style dishes.  Plus this recipe is perfect for my kids.  No vegetables or more importantly onions.  It's also great in a burrito.  When my son was young and had rice at a restaurant I would tell him that the peas in his rice were just decorations and they didn't taste.  When he got old enough to realize that wasn't true this is the rice I started making him.  😀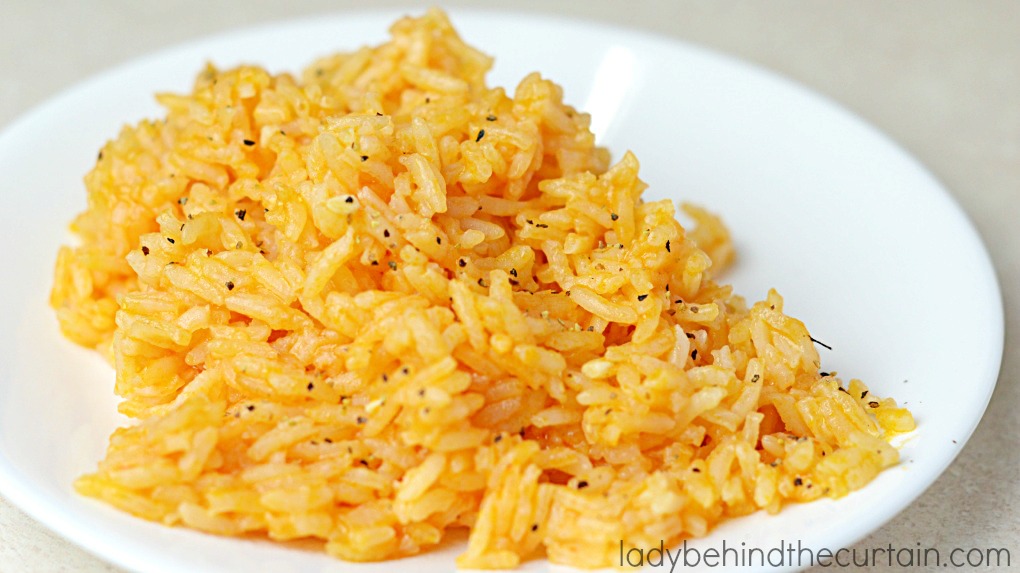 Easy Mexican Rice
Better than restaurant rice.  Simple and tasty.
Ingredients
1 1/2 cups long grain white rice
2 tablespoons vegetable oil
2 cloves garlic, minced
1/3 cup plus 1 tablespoon tomato sauce
3 cups water
Salt and pepper to taste
Instructions
To a medium saucepan add the rice, oil and garlic.
Sauté on medium high heat until some of the rice is browned.
Take the rice off the heat and stir in the tomato sauce.
Turn the heat down to medium low; add the water, salt and pepper.
Stir to combine.
Cook at a low simmer 20 to 25 minutes or until the rice is tender and all the liquid has be absorbed.
RISOTTO RECIPES
1. MARSALA RISOTTO  2. BREAKFAST RISOTTO  3. ASPARAGUS RISOTTO