Banana Cream Pie Ice Cream
Banana Cream Pie Ice Cream:  Transform Banana Ice Cream into an ice cream that looks like a pie.  The perfect make ahead dessert.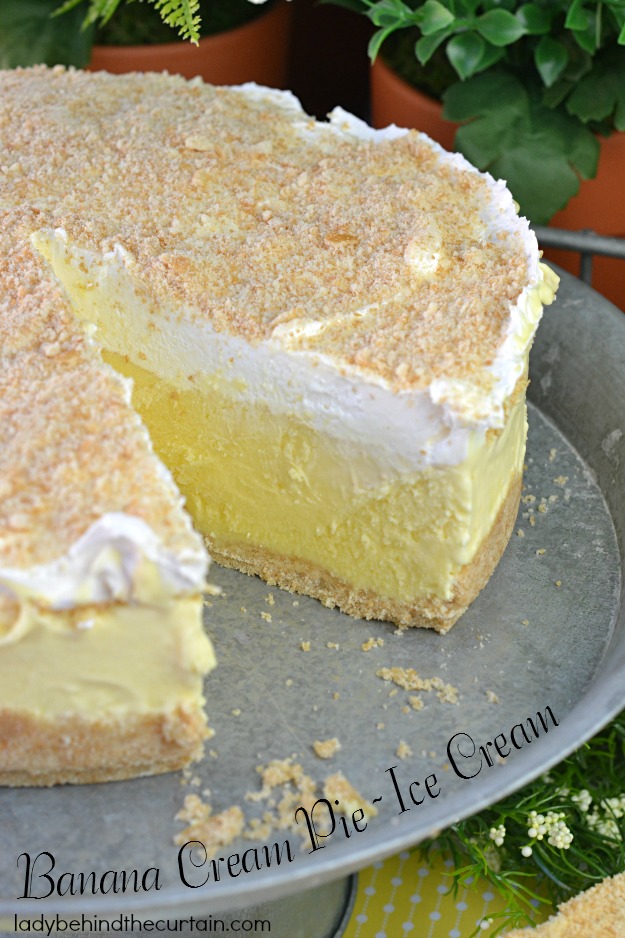 This dessert is perfect for when you are having a dinner party and need something creamy, delicious but not too sweet.  It's also perfect because it can be made days in advance, kept in the freezer and taken out 30 minutes before ready to serve.  This fresh dessert is NOT like store bought.  It starts with a buttery vanilla wafer crust, chunks of freshly sliced bananas, creamy banana pudding ice cream, cool whip and more vanilla wafer crumbs.  What a dessert!
♥♥CLICK««HERE »»TO PRINT OUT YOUR OWN PRETTY RECIPE CARD.  PRINT OUT SEVERAL TO TAKE WITH YOU WHEN YOU TAKE THIS DESSERT TO A FUNCTION.   BECAUSE YOU KNOW THEY'RE GOING TO WANT THE RECIPE.♥♥  😆

IF YOU HAVE IT USE CARD STOCK FOR YOUR CARDS.  THEY'LL BE MORE DURABLE.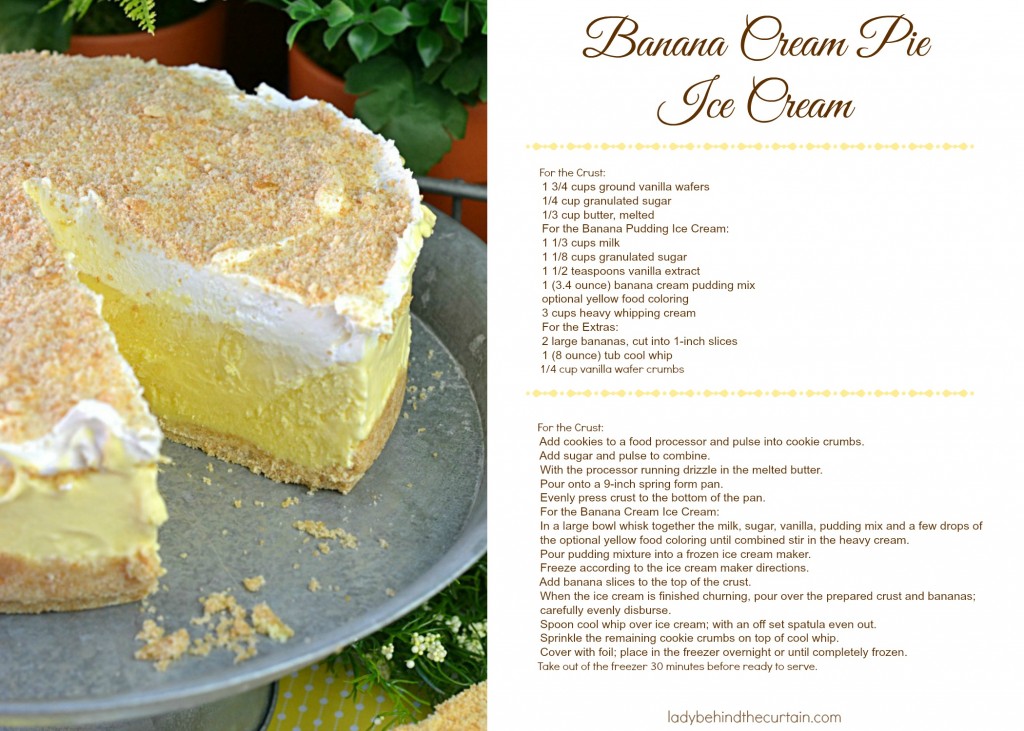 For me, making something special for the people I love is my way of showing them how much they mean to me.  It gives me pleasure to serve them and make them feel special.  I created this Banana Cream Pie Ice Cream because frozen desserts and cream pies are my husbands two favorite desserts and this pie offers BOTH!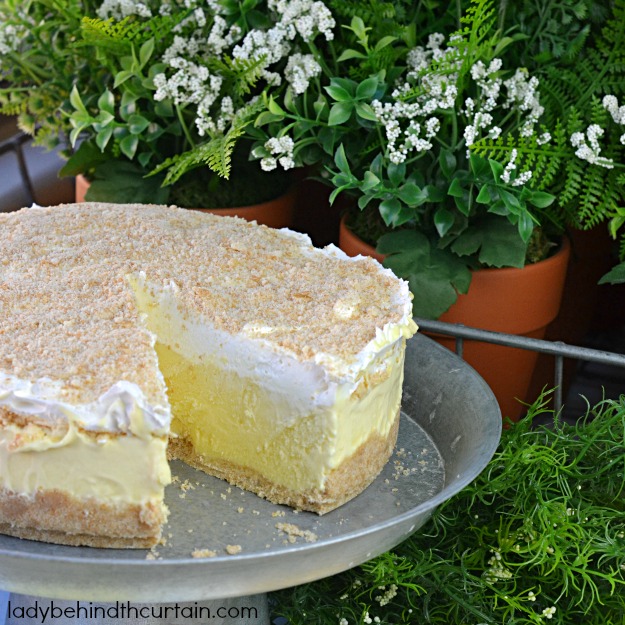 MORE ICE CREAM RECIPES

1. CINNAMON VANILLA PEACH PIE ICE CREAM  2. GERMAN CHOCOLATE CAKE ICE CREAM  3. BROWN SUGAR COFFEE CARAMEL ICE CREAM