Halloween Party Dessert Centerpiece
Halloween Party Dessert Centerpiece |  This colorful centerpiece doubles as dessert!  If you look closely you will see push up pops tucked in the arrangement.  Perfect for Halloween!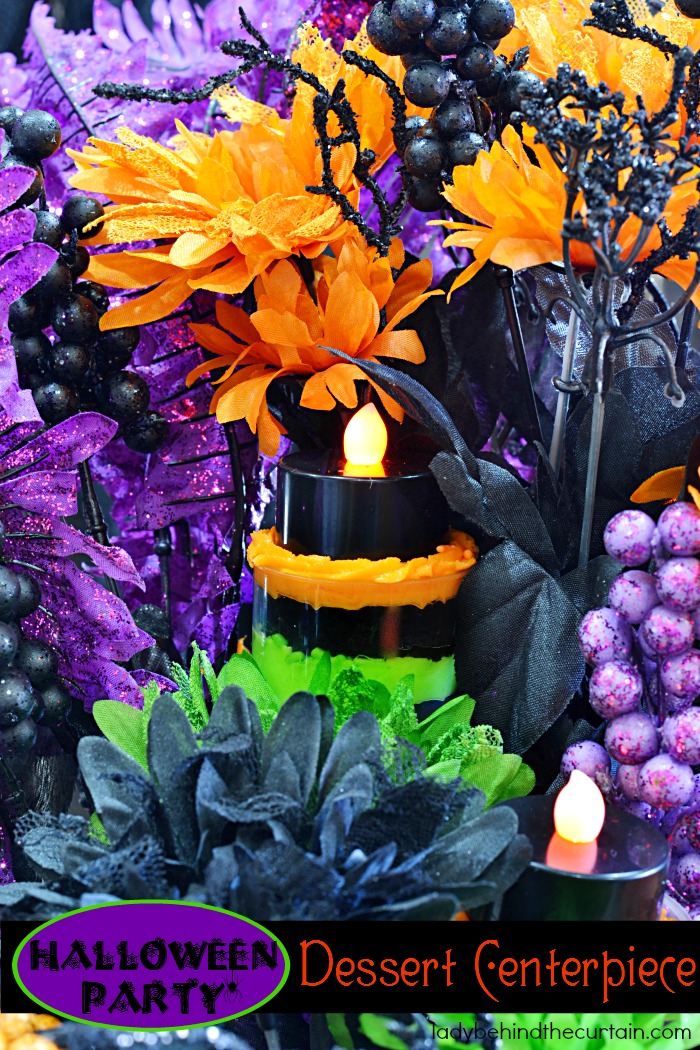 What is the dessert you ask?  Well….it's layers of pumpkin brownies topped with my favorite frosting (recipe below).  You only need two ingredients to create a dense and delicious pumpkin brownie!
A VIEW OF THE PUSH UP POP OUTSIDE THE BOX.
First you'll need a container.  I chose an old wooden box I already had.  I added foam blocks to create different elevations.
Start with the tallest flowers or foliage.
Cut each stem off the main stem so you don't have clusters of the same flower.
Make the arrangement.
Add the push up pops BEFORE you fill them.
Add the layers of yummy goodness (see recipe).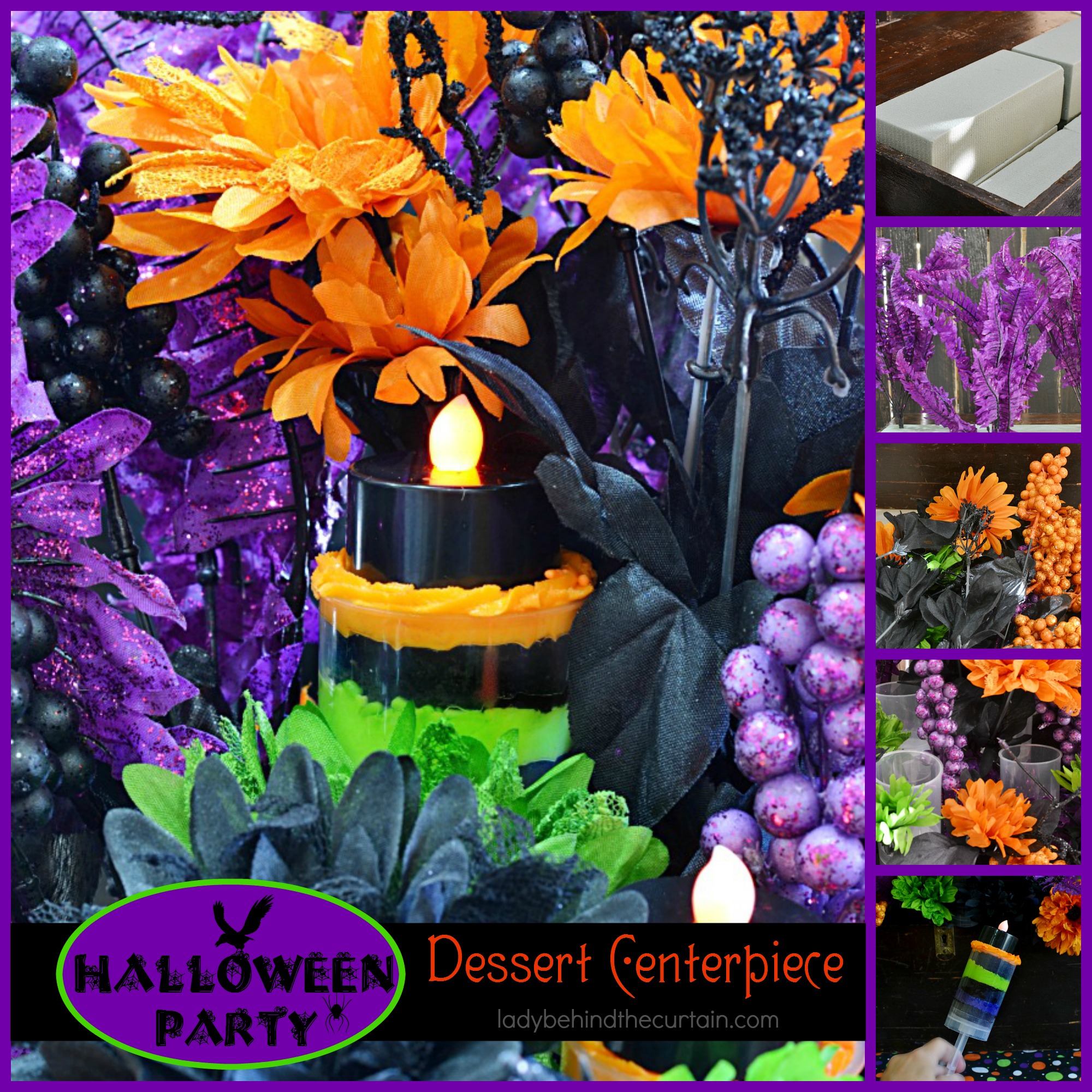 I love it when something seems like one thing and then when you look closer you discover a surprise!
Halloween Party Dessert Centerpiece
Yield:
Fills 15 Push Up Pops
Ingredients
2 boxes of your favorite brownie mixes (no nuts or chocolate chips)
2 (15 ounce) cans pumpkin pure
1 recipe Bakery White Frosting
green, purple and orange gel food coloring
green purple and orange sprinkles
Instructions
For the Brownies:
Preheat oven to 350°; spray a 16x12x1-inch baking sheet with non stick cooking spray.
In a large bowl mix together the brownie mixes and pumpkin.
Spread in prepared pan.
Bake 35 to 40 minutes or until brownies spring back.
NOTE: These are dense brownies, they do not rise.
Cool completely; use a 1 1/2-inch round cookie cutter and cut brownies into disks (three per push up).
Make sure the push up pops are in the arrangement before filling them.
Add a brownie disk, purple frosting with optional sprinkles, another brownie, green frosting, sprinkles, brownie and orange frosting with sprinkles.
Top with a battery operated tea light.
For the Frosting:
MORE HALLOWEEN DESSERT IDEAS
HALLOWEEN WITCHY PUSH UP POPS  2. PUMPKIN SPICE PUDDING HALLOWEEN CUPCAKES 3. WITCHES BREW HALLOWEEN BUTTER COOKIES