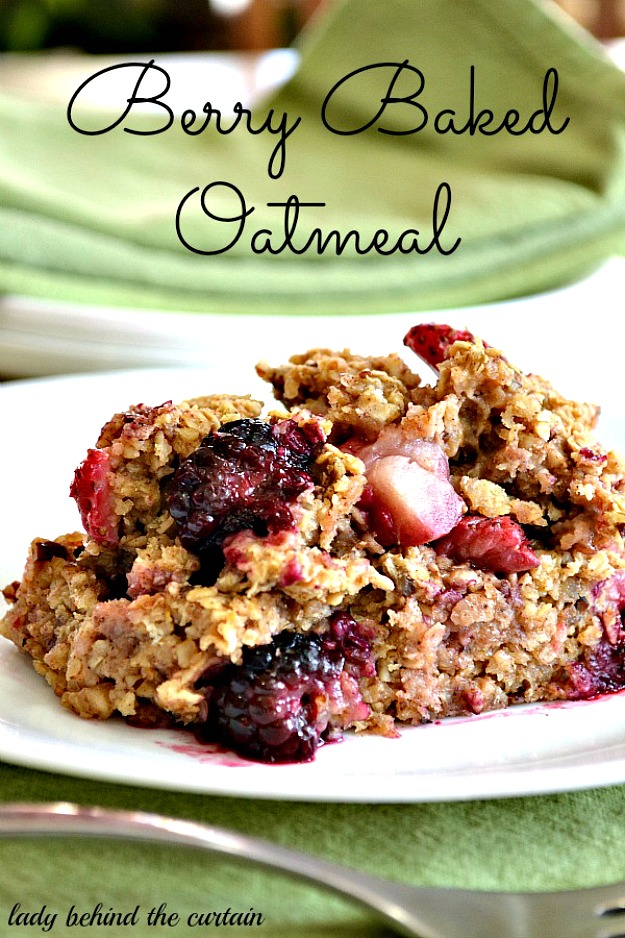 Is it breakfast or a dessert???  Yes, it's that good!  Warm, hearty and delicious.  That's how I would describe this Berry Baked Oatmeal.  Serve at a ladies brunch, breakfast buffet or Easter morning!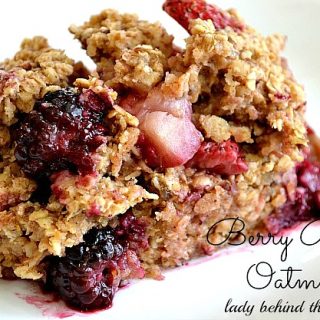 Berry Baked Oatmeal
Great for unexpected company.
Ingredients
2 cups quick oats
1/2 cup brown sugar, packed
1 teaspoon cinnamon
1/4 teaspoon salt
1-1/4 cups milk
2 tablespoons butter, melted
1 teaspoon vanilla extract
1/3 cup walnuts or pecans, chopped
1 cup berries, sliced (I used strawberries and blackberries)
Instructions
Preheat oven to 350 degrees.
Lightly coat a 8 x8-inch baking dish with non stick cooking spray.
In a large bowl, combine the oats, brown sugar, cinnamon and salt.
Stir in the milk, butter, vanilla and nuts until moist and combined.
Fold in berries.
Pour into prepared pan.
Bake 30 to 35 minutes or until a knife inserted near the center comes out clean.