Beef and Bean Chimichangas
Beef and Bean Chimichangas | A weeknight family favorite with a delicious filling that everyone loves.  Just add the toppings you like and you have the perfect chimichanga!  Perfect for hungry game day watchers too!  Cut in half and serve toppings on the side.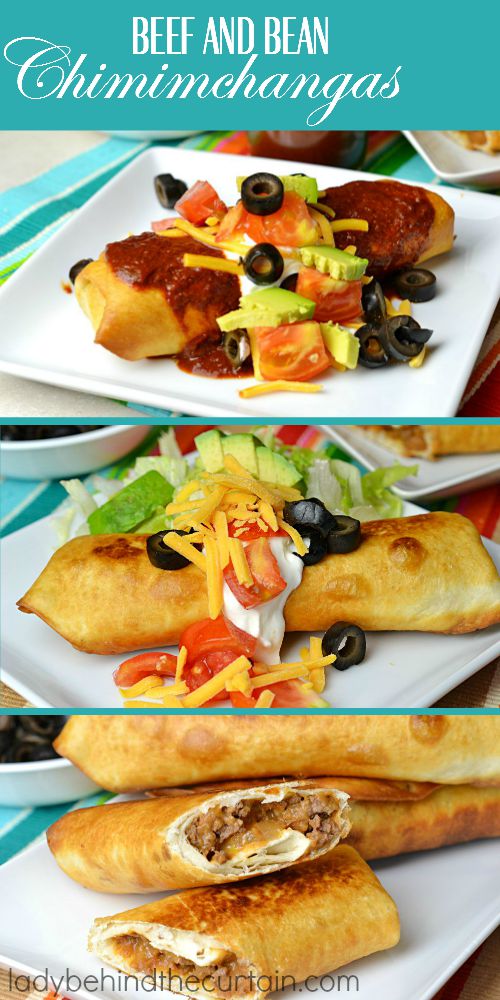 For those little picky eaters these chimichangas are delicious plan and for those of us that like everything but the kitchen sink on them you can do that too!  I also made a "wet" version by adding my Semi Homemade Enchilada Sauce.  Why go to a restaurant when you can make it at home?
Plain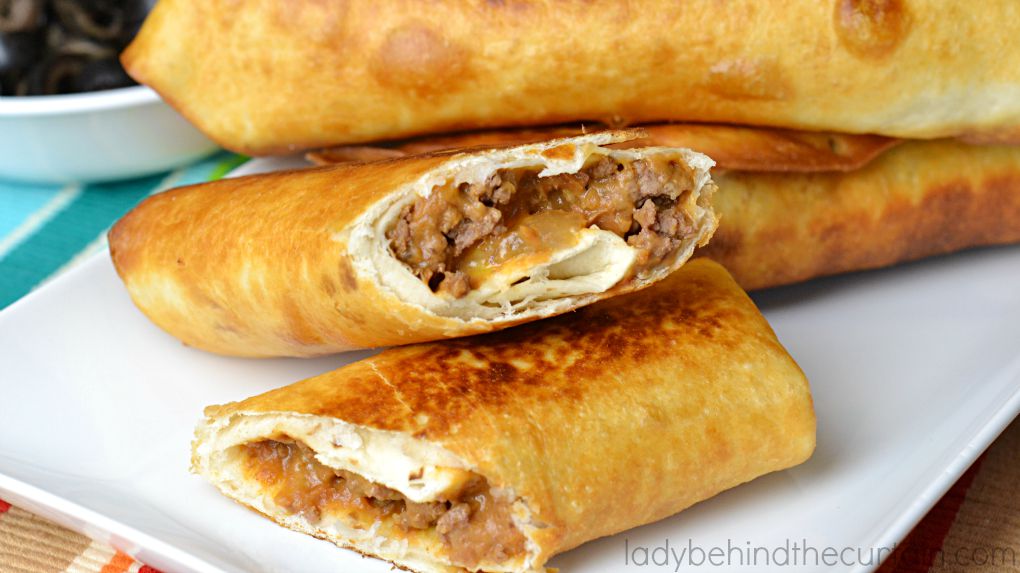 Toppings!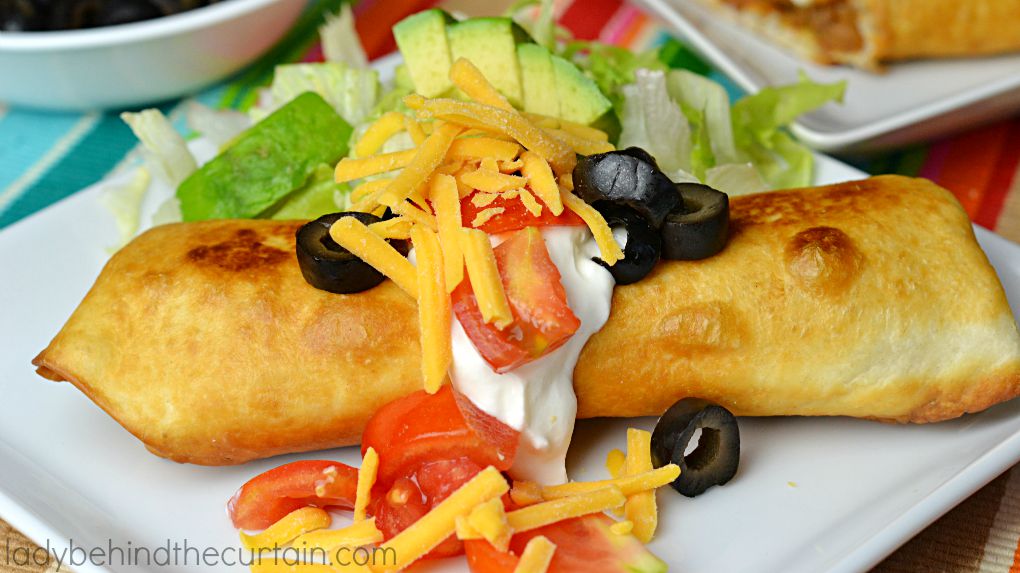 Enchilada Sauce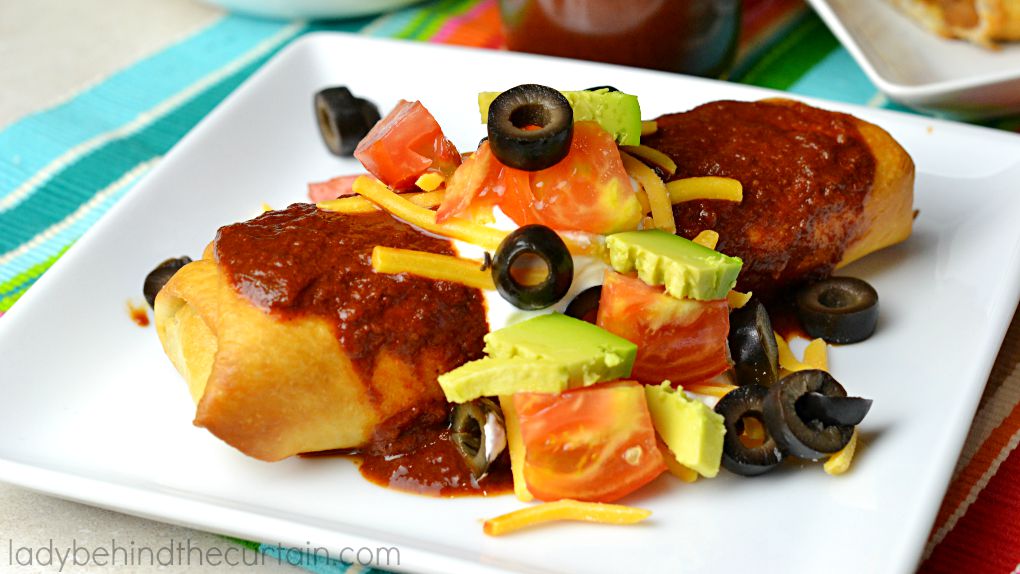 These restaurant favorites are easy to make; roll, secure with a toothpick and fry.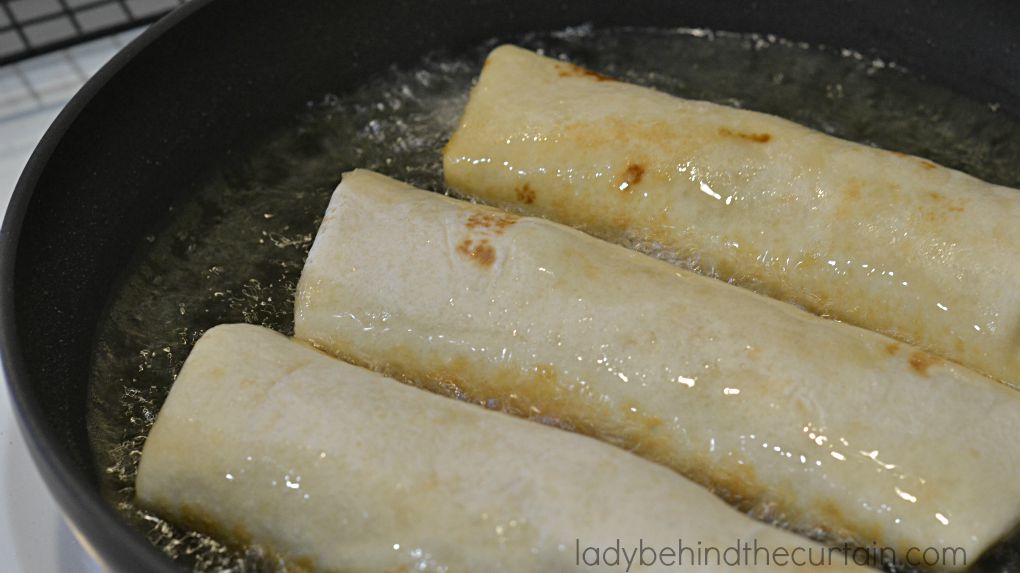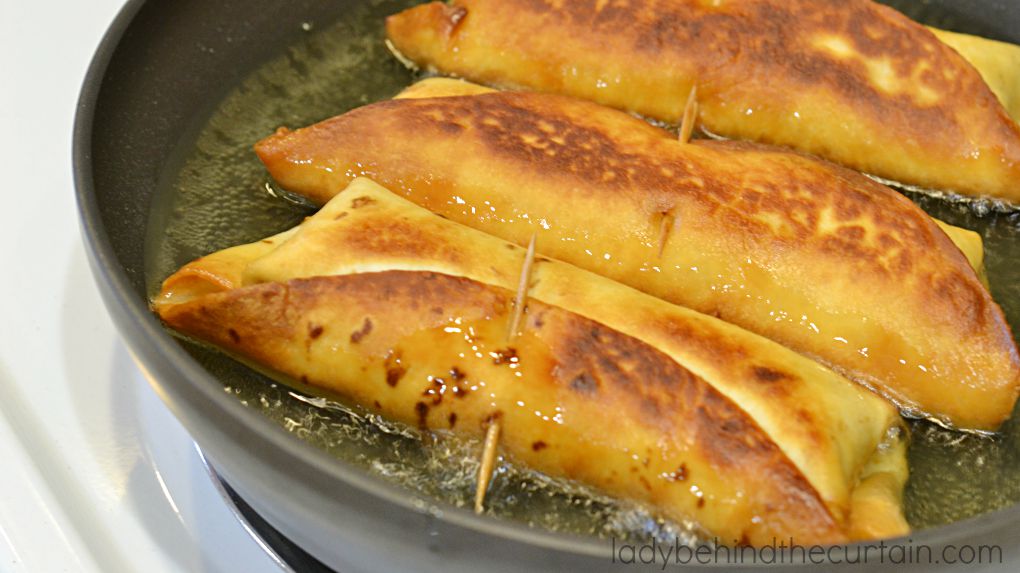 Add these Chimichangas to your Mexican or Fiesta Pinterest Board.  Don't have a Mexican or Fiesta board?  Let me help you build one.
LOOK BELOW FOR A LIVE INTERACTIVE PEEK AT MY FIESTA/MEXICAN RECIPE BOARD!  PIN FROM THE PICTURES BELOW!  TO SEE MORE »»»»CLICK ON THE "SEE ON PINTEREST" BUTTON BELOW.
Yield: Makes 16
Beef and Bean Chimichangas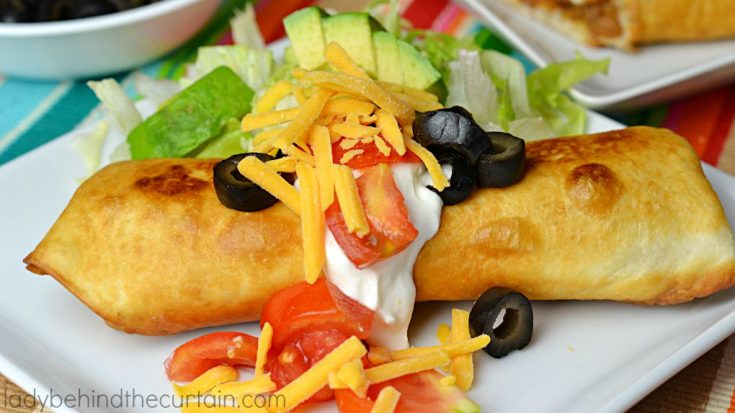 Ingredients
1 1/2 pounds ground beef
1 medium onion, chopped
1 medium green bell pepper, chopped
1 garlic clove, minced
2 (16 ounce) cans refried beans
1/2 cup shredded cheddar cheese
1/2 cup taco sauce
16 (10-inch) flour tortillas
vegetable oil
Toppings: sour cream, cheese, tomatoes, green onion, olives
Instructions
In a large skillet cook beef, onion, bell pepper and garlic until the meat is no long pink; drain.
Add beans, cheese and taco sauce; cook until cheese is melted (about 5 minutes).
Take off the heat.
Pour oil in a large skillet (about 1-inch) heat on medium high.
While oil is heating; spoon about 1/3 cup of the filling off center on each tortilla, fold in both sides and roll up.
Secure with a tooth pick.
Fry folded side down until lightly brown (about 2 to 3 minutes); turn and cook 2 to 3 minutes longer or until golden brown.
Place on paper towels to drain.
Serve with toppings of your choice.
MORE MEXICAN FOOD RECIPES
1. MEXICAN CHICKEN SOUP WITH CILANTRO DUMPLINGS  2. STREET ENCHILADAS  3. ROASTED SALSA