Mexican Chicken Soup With Cilantro Dumplings
Mexican Chicken Soup With Cilantro Dumplings:  The perfect soup to serve before a Mexican meal or as a main course.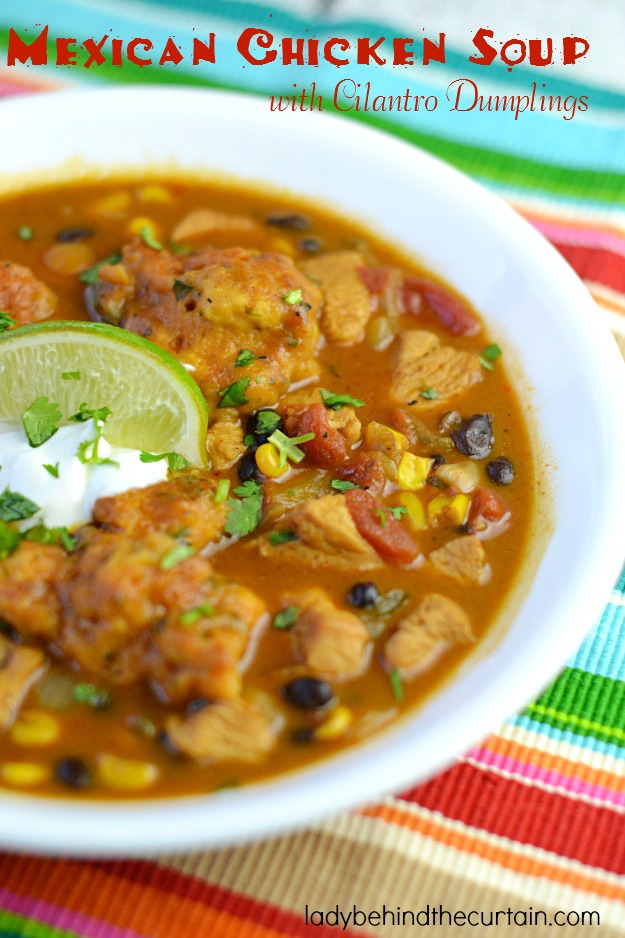 This light recipe will warm your insides while satisfying your Mexican food cravings.  With the perfect balance of chicken and spices.  Plus the treat of cilantro dumplings you will be totally satisfied.  This soup is really easy to make but offers layers of delicious flavor.  Perfect for any Cinco de Mayo celebration.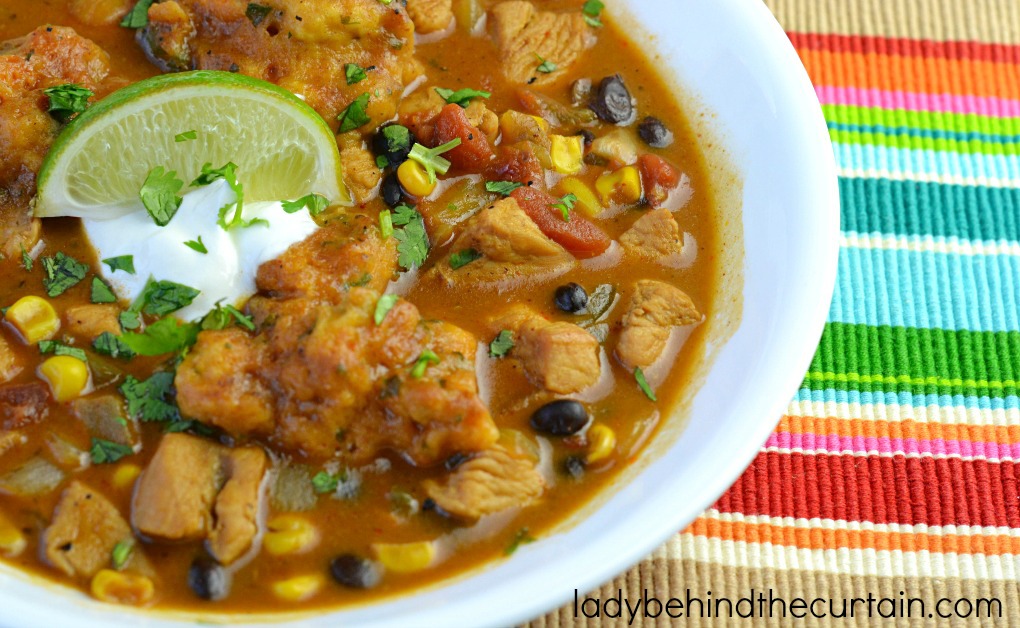 Choose any of my over 70 recipes from my Fiesta Category.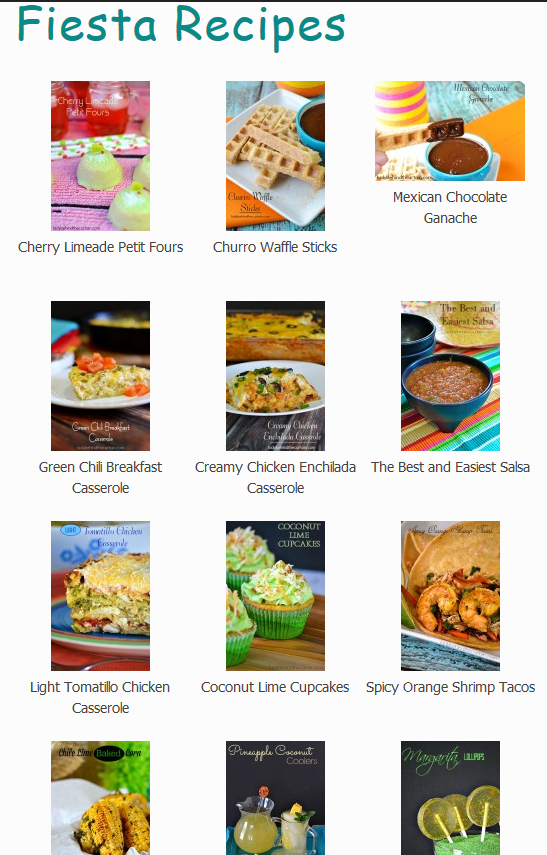 Yield: Serves 6
Mexican Chicken Soup With Cilantro Dumplings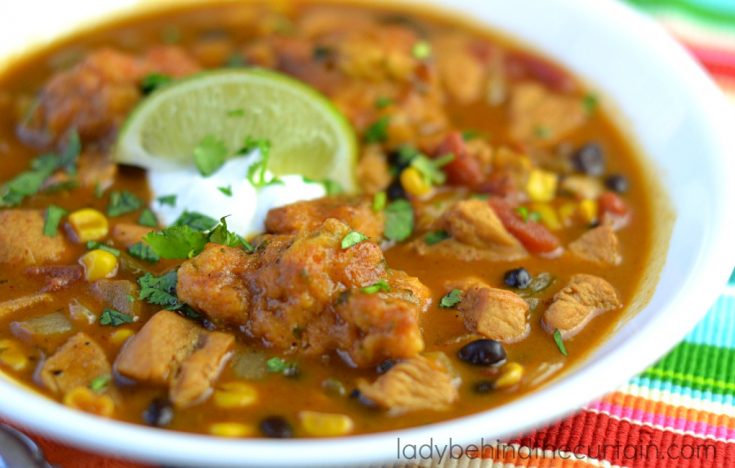 Ingredients
For the Soup:
1 pound boneless skinless chicken breasts, cut into 1-inch cubes
2 teaspoons olive oil, divided
1 medium onion, chopped
1 tablespoon chili powder
1 jalapeno pepper, seeded and minced
5 cups chicken broth
1 - 15-1/2 ounce petite diced tomatoes, do not drain
1 - 15 ounce black beans, rinsed and drained
2 cups frozen corn
2 teaspoons salt
1/2 teaspoon black pepper
For the Dumplings:
1 cup reduced-fat biscuit baking mix
1/4 cup minced fresh cilantro
1/4 teaspoon ground cumin
1/3 cup 2% milk
pinch of salt and pepper
Instructions
For the Soup:
In a Dutch oven, saute chicken in 1 teaspoon oil until brown and no longer pink.
Remove from pan into a bowl.
In the same pan, saute onion, chili powder and jalapeno in remaining oil until onion is tender.
Return chicken and dd the broth, tomatoes, beans and corn; bring to a boil.
Reduce heat; cover and simmer for 20 minutes.
For the Dumplings:
In a small bowl, combine the biscuit mix, cilantro and cumin.
Stir in milk just until moistened.
Drop by tablespoonfuls onto simmering soup.
Cover and simmer for 15 minutes or until toothpick inserted in a dumpling comes out clean (do not lift the cover while simmering).
MORE MEXICAN RECIPES
1. BEST AND EASIEST SALSA  2. STREET ENCHILADAS  3. BEER BRAISED TRI TIP BURRITOS