Peanut Butter and Jelly Cake Mix Cookie Recipe
Peanut Butter and Jelly Cake Mix Cookie Recipe | Turn your kids favorite sandwich into a cookie!  These peanut butter cookies are filled the raspberry preserves.  Is grape your kids favorite jelly?  Use that flavor instead.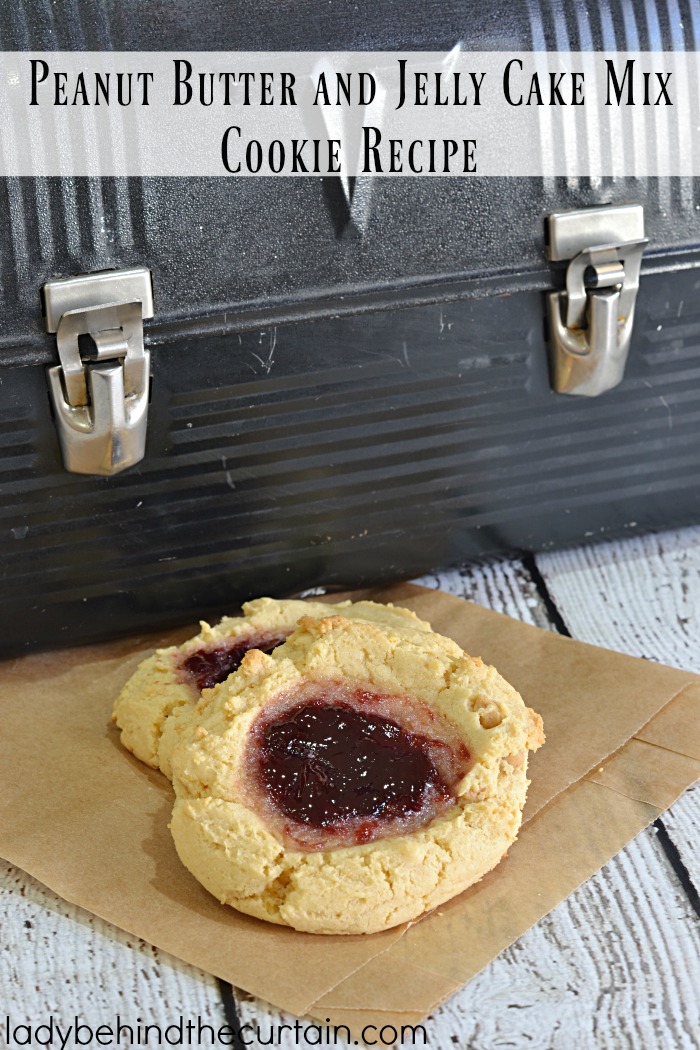 These chewy easy to make Peanut Butter and Jelly Cake Mix Cookies are perfect for your kids lunch box!  With only a few ingredients you can bake them and store in the freezer.  Drop one in your kids lunch box and by the time lunch rolls around the cookie will be defrosted and taste just as fresh as the day they were baked.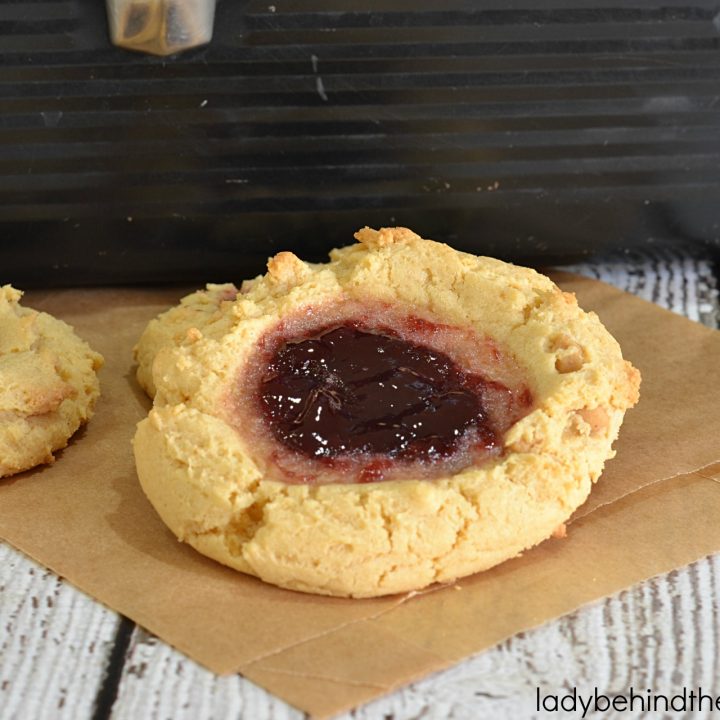 Peanut Butter and Jelly Cake Mix Cookie Recipe
Yield:
Makes 16 Medium Cookies
Ingredients
1 (15.25 ounce) butter golden cake mix or yellow cake mix
2 large eggs
1/3 cup smooth peanut butter
1/4 cup peanut butter chips
Optional: 1 tablespoon vegetable or canola oil
1/2 cup preserves (Raspberry)
Instructions
Preheat oven to 375°.
Line two cookie sheets with parchment paper.
In a medium mixing bowl; add the cake mix, eggs, peanut butter, peanut butter chips and oil.
Mix until combined.
Use a 2 ounce cookie scoop; add mounds of cookie dough to the prepared cookie sheets (9 to a sheet).
Use a tablespoon measuring spoon and make an indention in the center of each cookie.
Fill with preserves (about 1 teaspoon).
Bake 10 to 12 minutes or until done.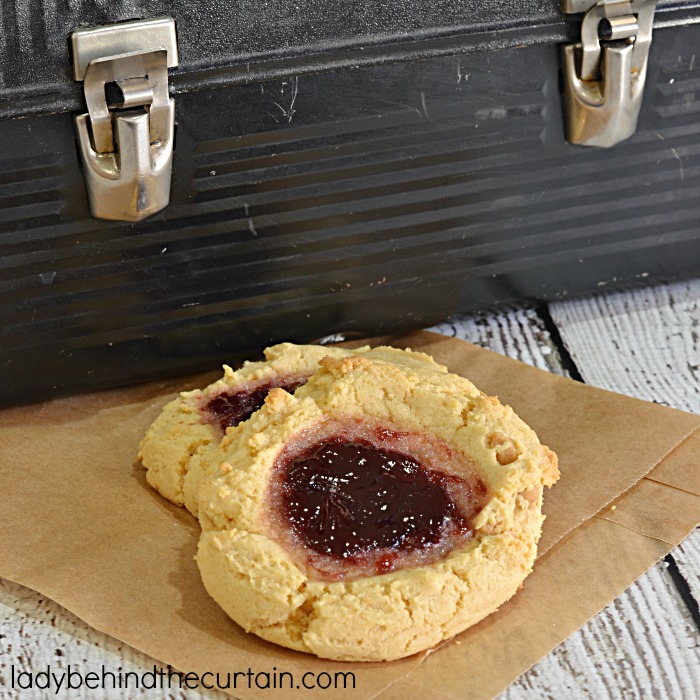 MORE CAKE MIX COOKIE RECIPES

PEANUT BUTTER CUP CAKE MIX COOKIES  2. CHOCOLATE CHIP CAKE MIX COOKIES  3. TRIPLE CHOCOLATE CAKE MIX COOKIES