I love the casualness of the Street Enchiladas.  Serve these enchiladas at your next Fiesta.  Make ahead and keep warm in the oven.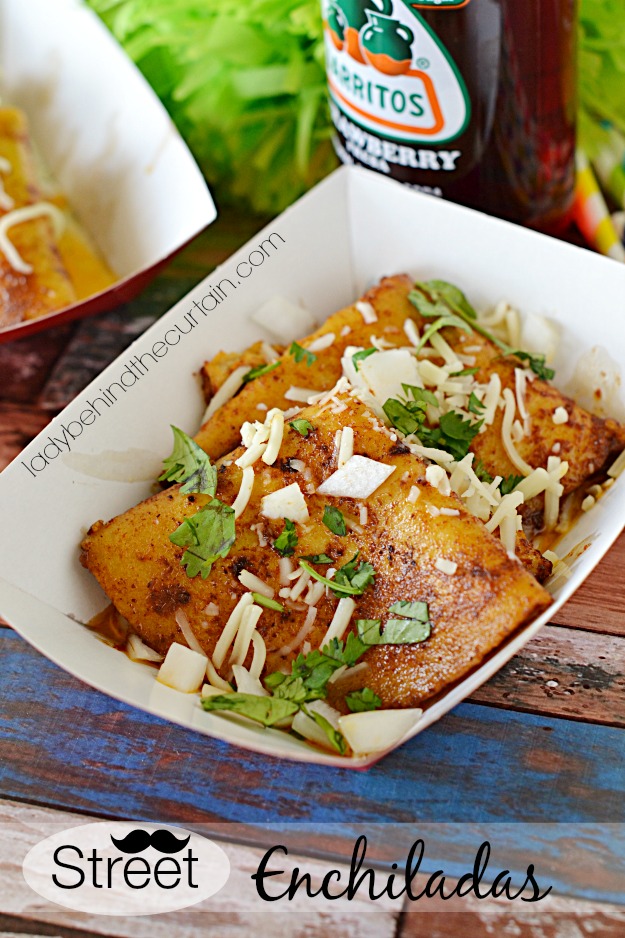 Dip in my Semi Homemade Enchilada Sauce.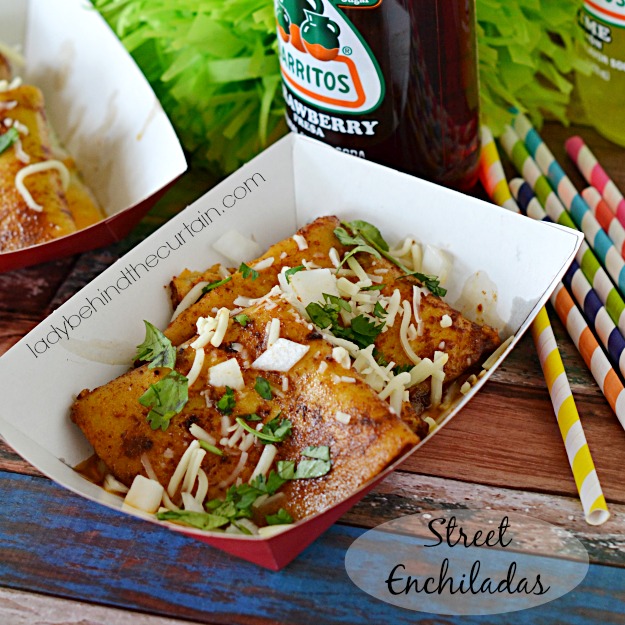 Dip a corn tortilla in warmed up enchilada sauce, fry one side of the tortilla until lightly brown, turn it over, add cheese to one side, fold in half and then again to make it a triangle.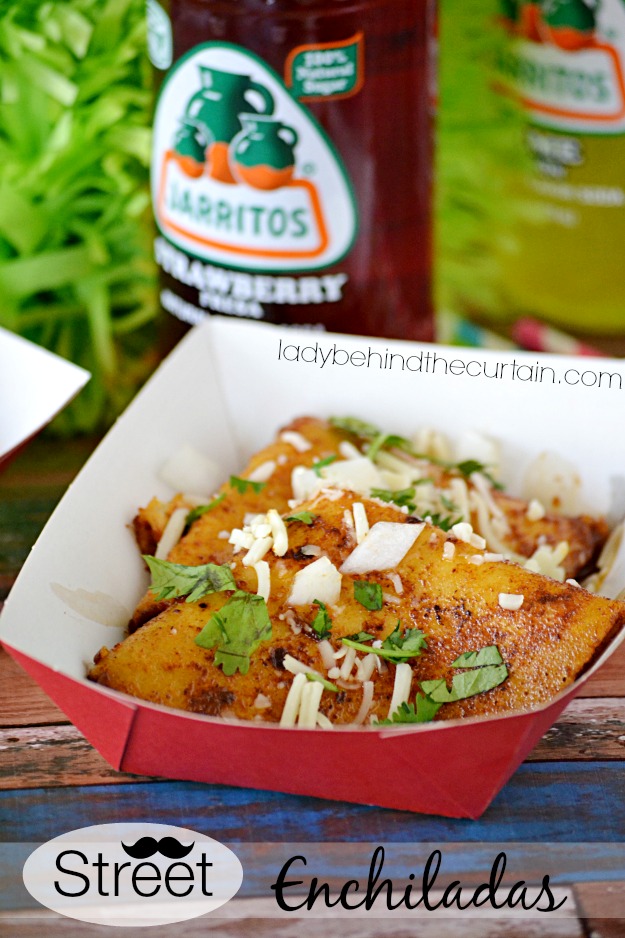 For dessert serve my Sopaipilla Cheesecake Squares and a refreshing glass of Cucumber Water.
Create your own Recipe Box and save your favorite Lady Behind The Curtain recipes.  Make a Meal Plan with your favorite recipes and ZipList will automatically add the ingredients to a Shopping List.