I love the casualness of the Street Enchiladas.  Serve these enchiladas at your next Fiesta.  Make ahead and keep warm in the oven.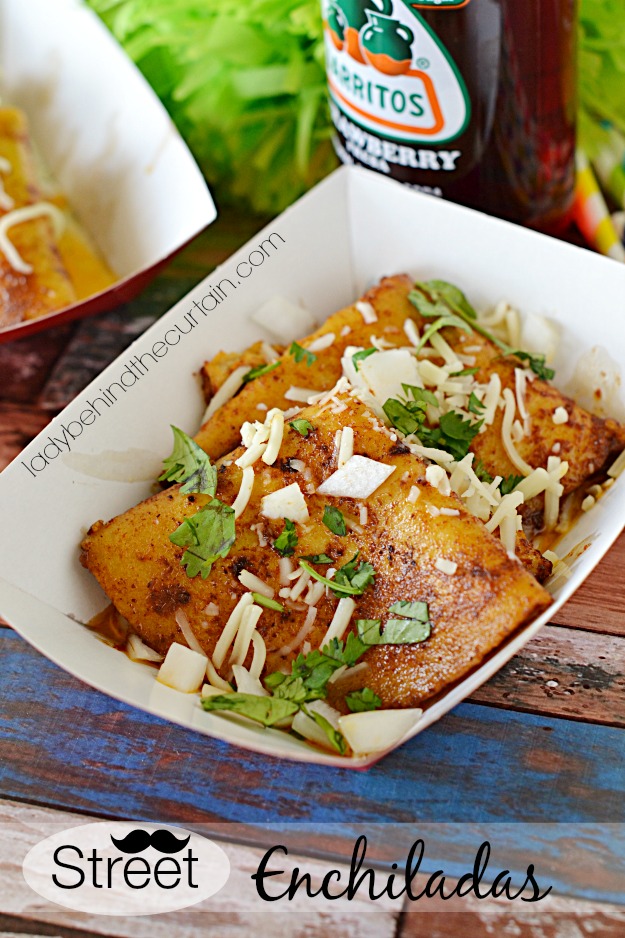 Dip in my Semi Homemade Enchilada Sauce.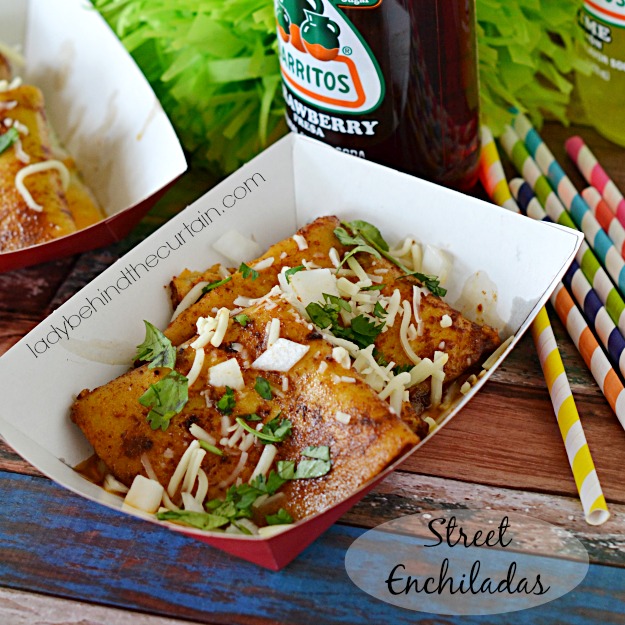 Dip a corn tortilla in warmed up enchilada sauce, fry one side of the tortilla until lightly brown, turn it over, add cheese to one side, fold in half and then again to make it a triangle.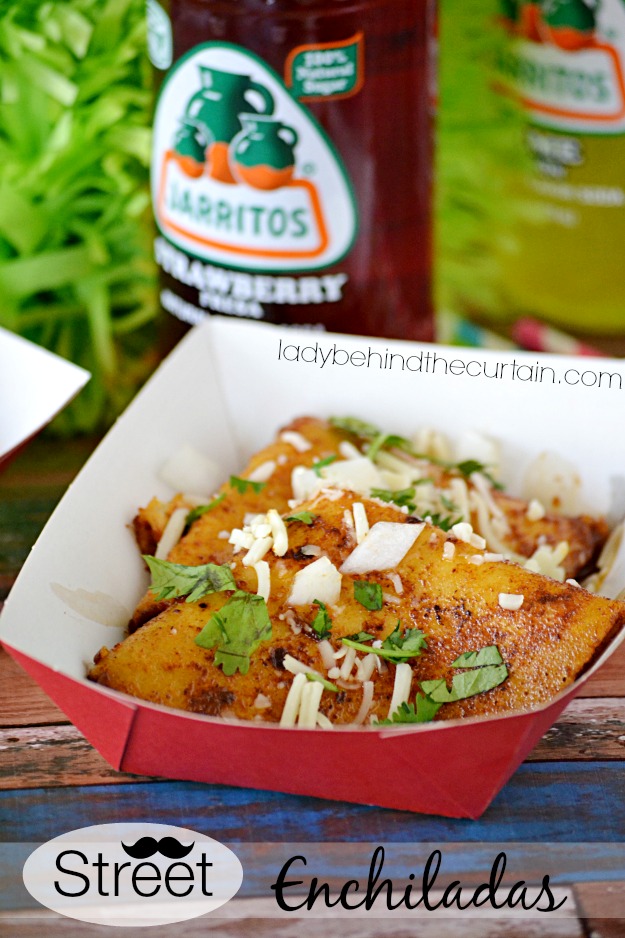 For dessert serve my Sopaipilla Cheesecake Squares and a refreshing glass of Cucumber Water.
Create your own Recipe Box and save your favorite Lady Behind The Curtain recipes.  Make a Meal Plan with your favorite recipes and ZipList will automatically add the ingredients to a Shopping List.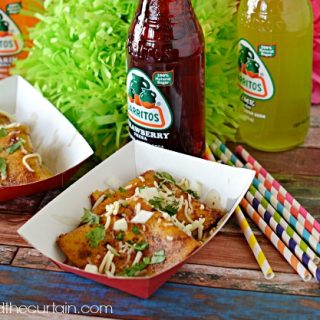 Street Enchiladas
Yield:
Makes 20 Street Enchiladas
Perfect for a neighborhood party!
Ingredients
vegetable oil
20 (6-inch) corn tortillas
1 1/4 cups Monterrey Jack Cheese, shredded
1 cup fresh cilantro, chopped
1 cup onion, finely chopped
1 recipe, Semi Homemade Enchilada Sauce
Instructions
Pour enchilada sauce into a medium skillet and heat.
Heat a large skillet over medium heat.
Add enough oil to lightly coat the bottom of the skillet.
When oil is hot, use tongs to dip each tortilla into enchilada sauce to coat both sides.
Working in batches, (I only did one at a time) cook each tortilla in hot oil for 15 seconds or until lightly browned on one side.
Sprinkle about 1 tablespoon of cheese on one half of each tortilla.
Using a spatula, fold each tortilla in half over cheese; fold again so that the tortilla is quartered.
Transfer enchiladas to a serving container sprinkle with cilantro and onion.
Repeat to make 20 enchiladas.