You know it's Fiesta Time when you bring out the salsa!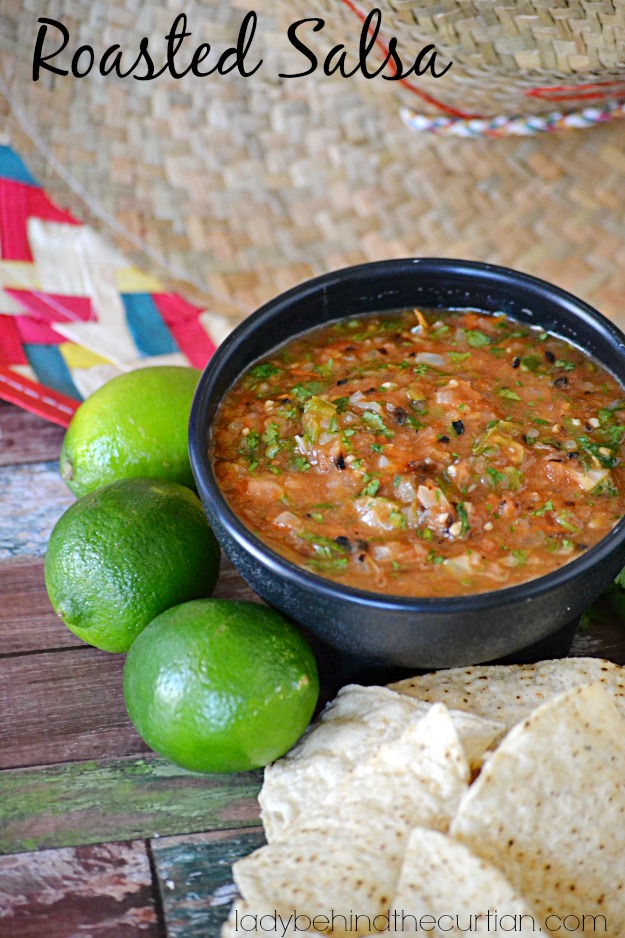 Roasting your vegetables first, adds a light smokey taste to this Roasted Salsa.  Wonderful on burritos, tacos or served with chips.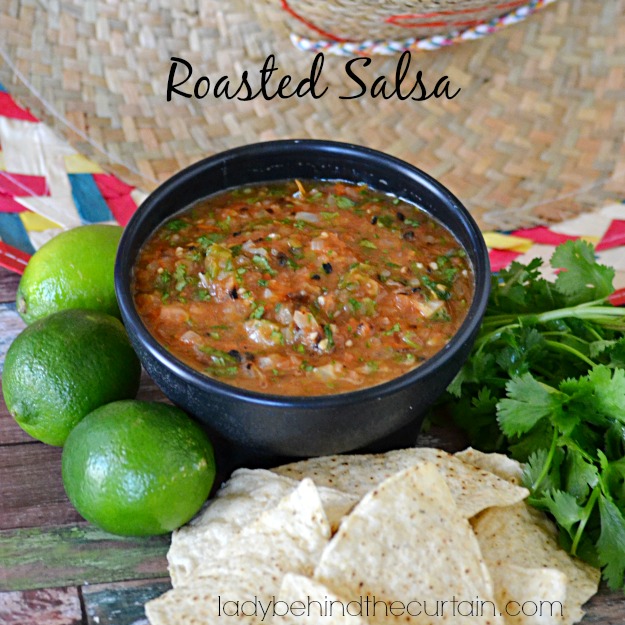 Planning a Fiesta Party?  Have a Salsa bar as your appetizer.  With Avocado Salsa, Tomatillo Salsa, Island Salsa, Apricot Pineapple Salsa, The Best & Easiest Salsa and Light Triple Berry Salsa.
Create your own Recipe Box and save your favorite Lady Behind The Curtain recipes.  Make a Meal Plan with your favorite recipes and ZipList will automatically add the ingredients to a Shopping List.