You know it's Fiesta Time when you bring out the salsa!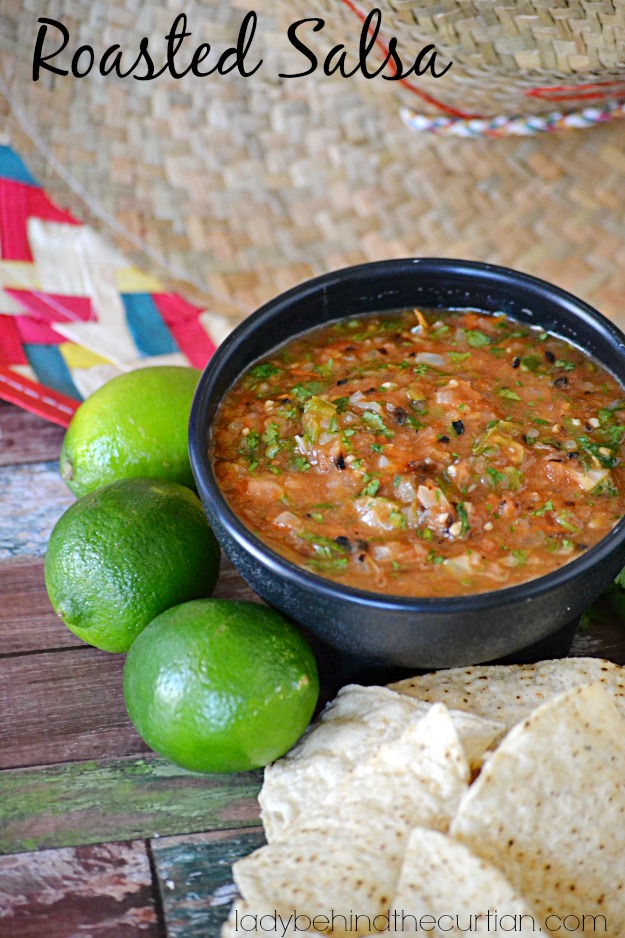 Roasting your vegetables first, adds a light smokey taste to this Roasted Salsa.  Wonderful on burritos, tacos or served with chips.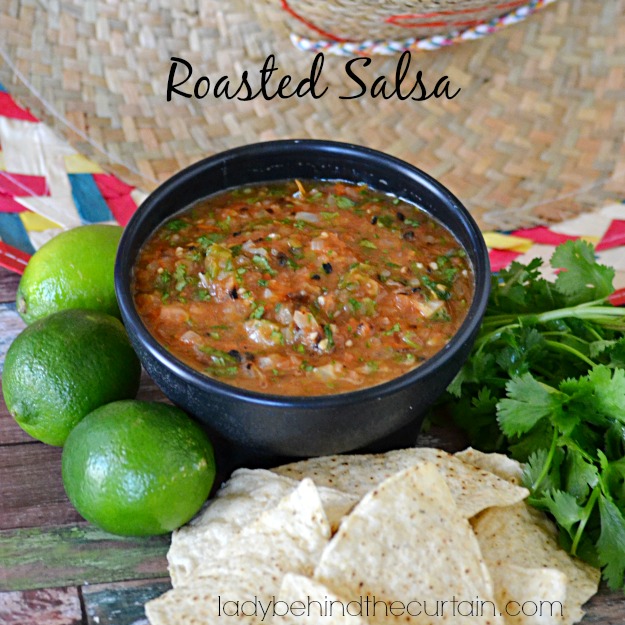 Planning a Fiesta Party?  Have a Salsa bar as your appetizer.  With Avocado Salsa, Tomatillo Salsa, Island Salsa, Apricot Pineapple Salsa, The Best & Easiest Salsa and Light Triple Berry Salsa.
Create your own Recipe Box and save your favorite Lady Behind The Curtain recipes.  Make a Meal Plan with your favorite recipes and ZipList will automatically add the ingredients to a Shopping List.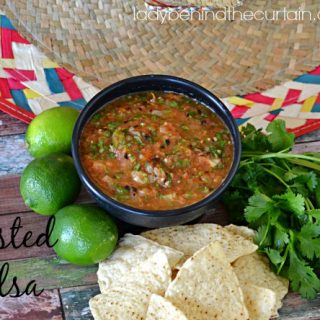 Roasted Salsa
Perfect on burritos, tacos or with chips!
Ingredients
3 tomatoes (about 1 1/2 pounds), quartered and cored
1/2 cup onion, chopped
5 garlic cloves, peeled
1 fresh jalapeno, stemmed, halved, and seeded
2 to 3 tablespoons vegetable oil
1 cup fresh cilantro, chopped
1/3 cup fresh lime juice
1/2 teaspoon granulated sugar
1 teaspoon salt
Instructions
Preheat broiler.
Line a cookie sheet with sides with foil.
Add the tomatoes, onion, garlic and jalapeno.
Drizzle enough oil over the vegetables to coat.
Broil 5 to 6 inches from the heat for 8 minutes.
Turn vegetables.
Broil 6 to 8 minutes or until edges of vegetables begin to darken.
Cool in pan 10 minutes.
Transfer vegetables and their juices to a food processor.
Pulse until the ingredients is coarsely chopped.
Add cilantro, lime juice, sugar and salt.
Pulse until salsa is desired consistency.
Serve immediately or cover and refrigerate up to 3 days.