Chewy Cashew Caramel Bars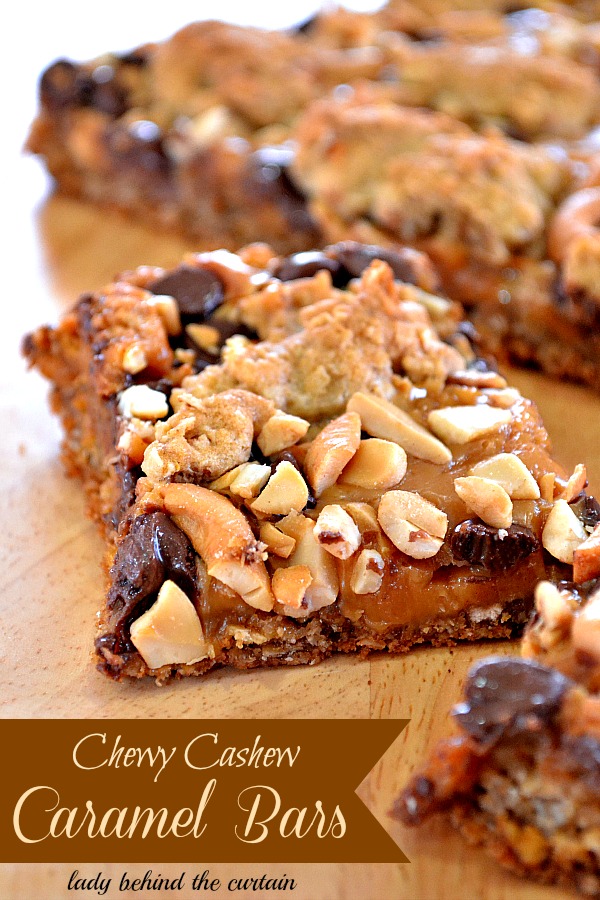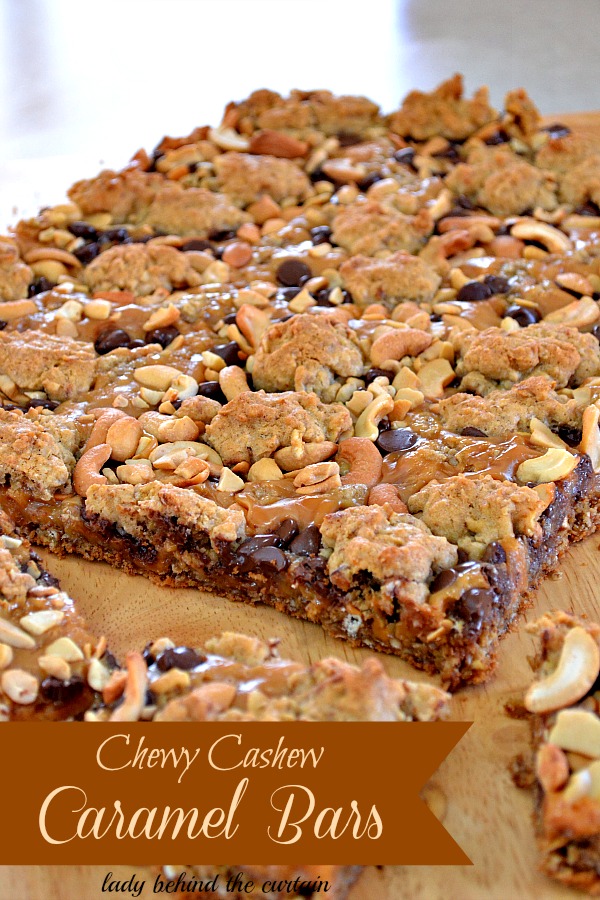 One bite gives you so many flavors your taste buds won't know which one to taste first.  Chewy, salty and full of caramel these bars will satisfy all your cravings.  Make sure you add this recipe to your dessert list.
Chewy Cashew Caramel Bar Recipe (makes 60 bars)
Ingredients
1 cup butter, softened
1 cup granulated sugar
1 cup brown sugar, packed
2 eggs
1-1/2 cups all-purpose flour
1 cup crushed pretzels
1 teaspoon baking soda
1/2 teaspoon salt
3 cups regular rolled oats
14 ounce can sweetened condensed milk
11 ounce caramel baking bits or caramels, chopped
2 teaspoons vanilla
1 cup milk chocolate pieces
1 cup salted cashews, chopped
Directions
Preheat oven to 350 degrees.  Line a 15x10x1-inch baking pan with foil; set aside
NOTE:  Apparently my pan was too small even though I measured it.  So you might want to use a larger pan.  The recipe still turned out chewy and delicious but my oven didn't survive very well.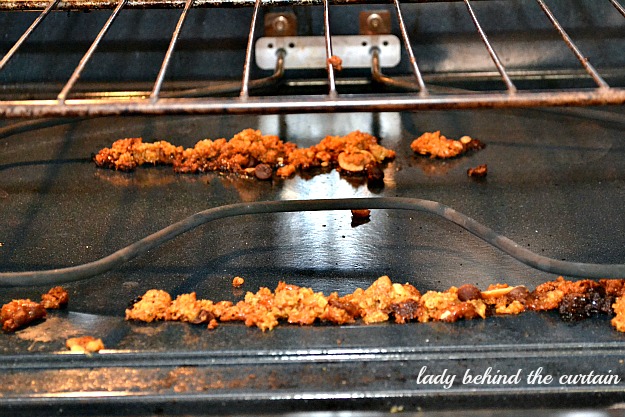 Beat butter and sugars until fluffy.  Beat in eggs.  In a separate bowl stir together flour, pretzels, baking soda, salt and oats.  Add the oat mixture to the butter mixture.  Mix until well combined.  Reserve 1 cup of the oatmeal mixture for later.  Press the remaining mixture evenly in the the bottom of the prepared pan.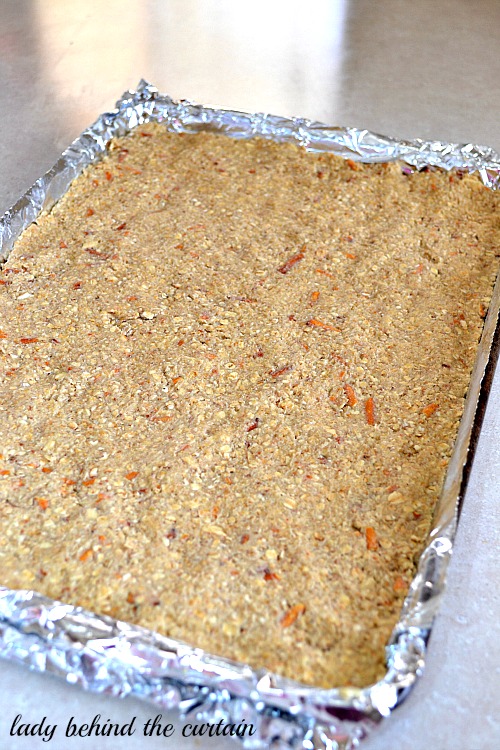 In a medium saucepan cook and stir sweetened condensed milk and caramel bits over medium-low heat until caramel is melted.  Remove from heat.  Stir in vanilla.  Pour caramel mixture over oat mixture in pan.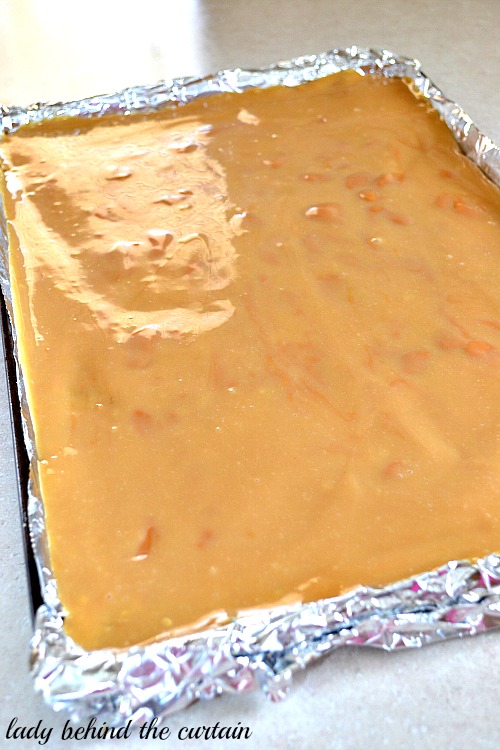 Sprinkle with chocolate pieces and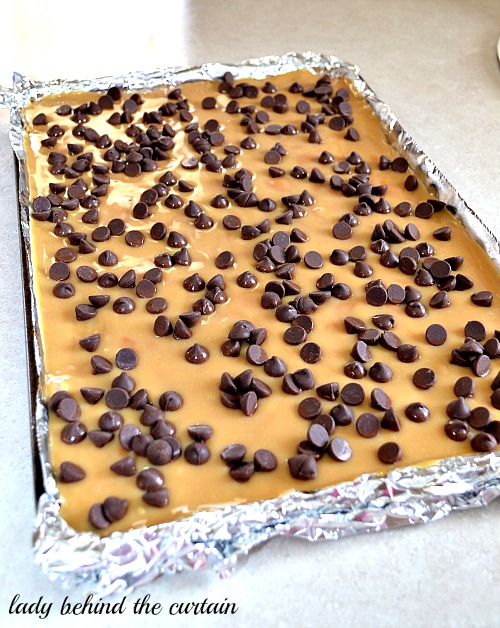 cashews.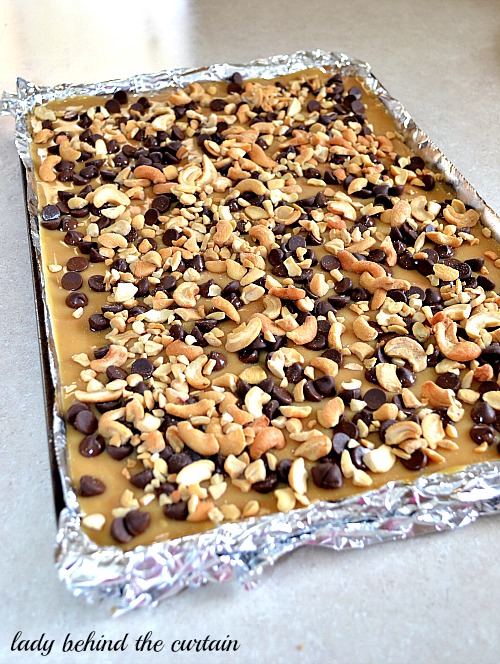 Drop remaining oat mixture in spoonfuls on top of filling.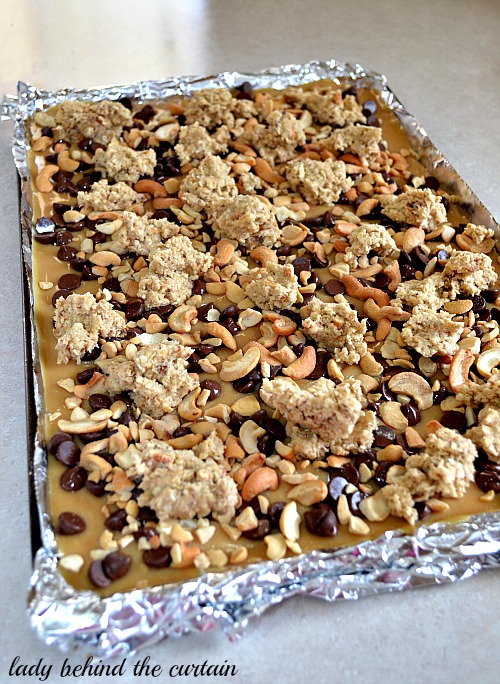 Bake for 20 to 25 minutes or until light brown.  Cool in pan on a wire rack.  Using the edges of the foil, lift uncut bars out of pan.  Cut into bars.  This recipe is adapted from the BHG Brownies and Bars 2013 magazine.