Black Forest Cake Mix Cookie Recipe
Black Forest Cake Mix Cookie Recipe | Chocolate covered cherries!  These cookies taste like you're eating a chocolate covered cherry.  The chocolate adds a decadence while the cherry pie filling adds a touch of sweetness.  It's like eating a piece of your favorite cake!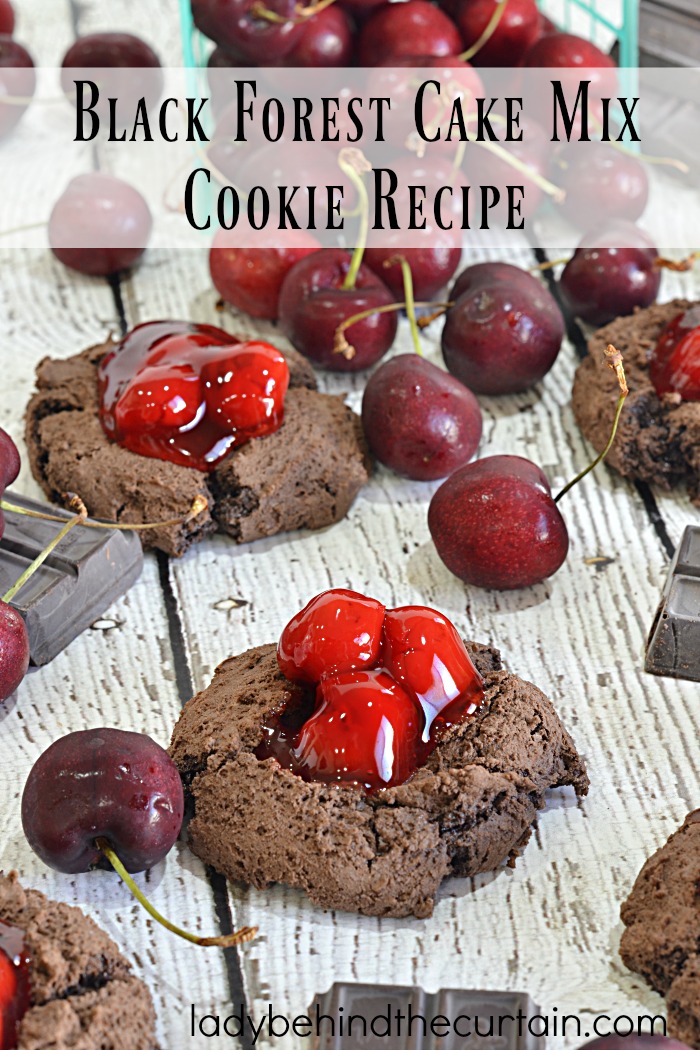 I love how easy these cookies are to make but they would fit right in with a nice dinner.  If you plan ahead and have a batch of batter in the freezer waiting for a last minute dessert.  Whenever I'm hosting a bridal shower I usually serve these cookies as one of my desserts.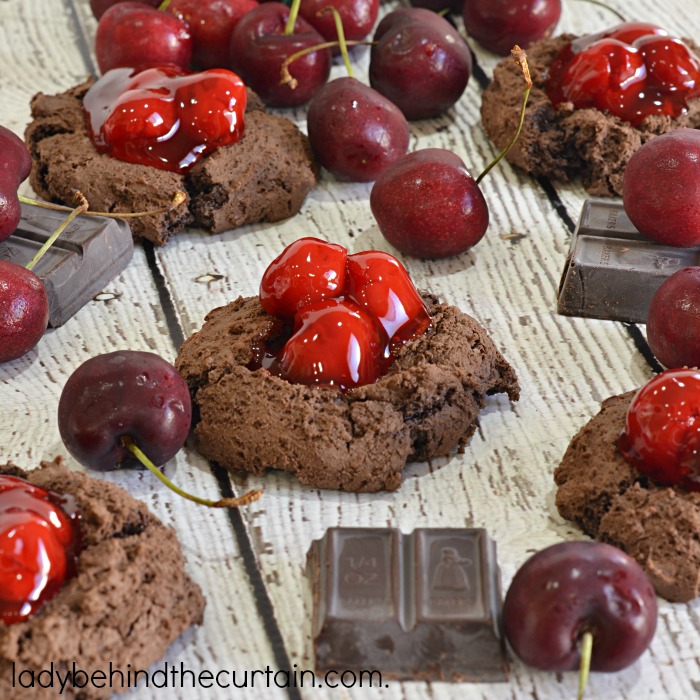 MORE CAKE MIX COOKIE RECIPES

CHOCOLATE PECAN THUMBPRINT CAKE MIX COOKIES  2. PEANUT BUTTER AND JELLY CAKE MIX COOKIES  3. PEANUT BUTTER CUP CAKE MIX COOKIES