Peanut Butter Cup Cake Mix Cookie Recipe
Peanut Butter Cup Cake Mix Cookie Recipe | If you are a fan of peanut butter cups or if you know someone who is…..then this is the cookie for you!  The perfect chewy cookie!  With a rich peanut butter cookie and a dark chocolate center to cut the richness.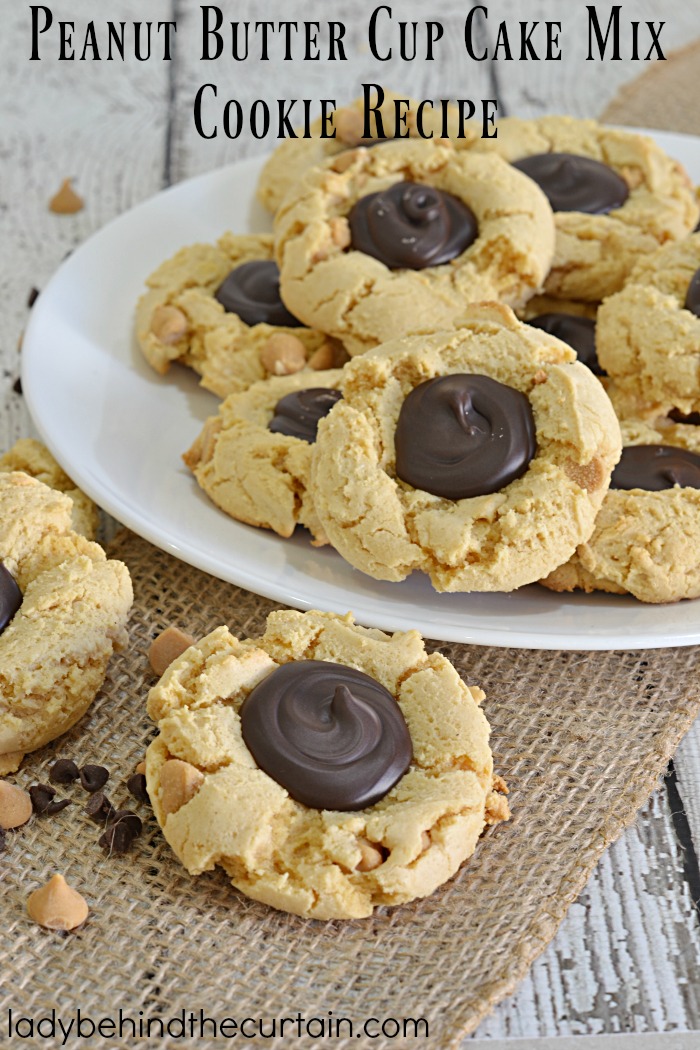 Pack a surprise in your kids lunch this week!  Make these cookies ahead and freeze.  Drop one in your kids lunch and by the time lunch rolls around the cookie with be defrosted and taste as fresh as the day it was baked.  Perfect for Dad's lunch too!
Peanut Butter Cup Cake Mix Cookie Recipe
Yield:
Makes 15 Medium Cookies
Ingredients
1 (15.25 ounce) butter golden cake mix or yellow cake mix
2 large eggs
1/3 cup peanut butter
1/4 cup peanut butter chips
dark chocolate candy melts
Instructions
Preheat oven to 375°.
Line two cookie sheets with parchment paper.
In a medium mixing bowl; add the cake mix, eggs, peanut butter, peanut butter chips.
Mix until combined.
Use a 2 ounce cookie scoop; add mounds of cookie dough to the prepared cookie sheets (9 to a sheet).
Bake 10 to 12 minutes or until done.
Use a tablespoon measuring spoon and make an indention in the center of each HOT cookie.
Fill the center of each completely cooled cookie with melted chocolate.
Set aside for the chocolate to harden.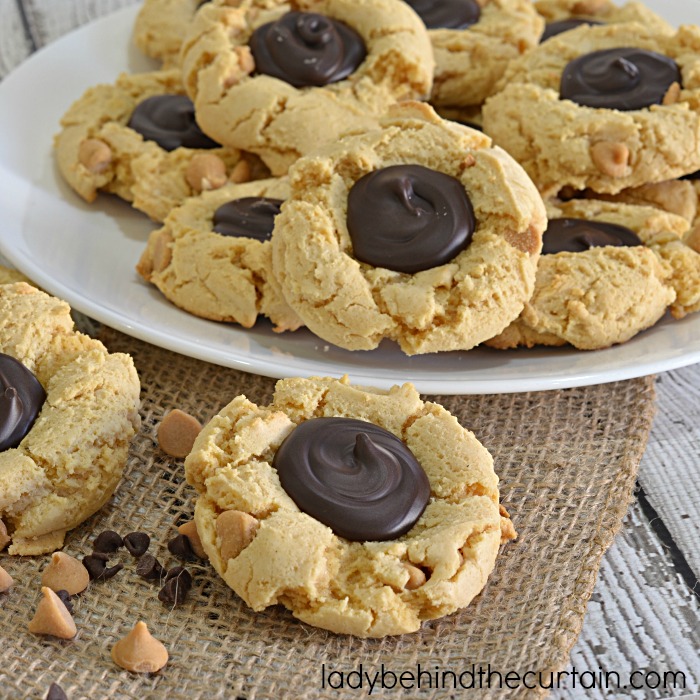 MORE CAKE MIX COOKIE RECIPES

TRIPLE CHOCOLATE CAKE MIX COOKIES  2. CAKE MIX SANDWICH COOKIES  3. CHOCOLATE CHIP CAKE MIX COOKIES