Blueberry Cheesecake Bars
Okay so I have a little cheesecake problem and these Blueberry Cheesecake Bars are just what I needed.  First, I started with my awesome PECAN LEMON SHORTBREAD COOKIE recipe for the crust.  Because blueberry and lemon go together like peanut butter and jelly.  PERFECT!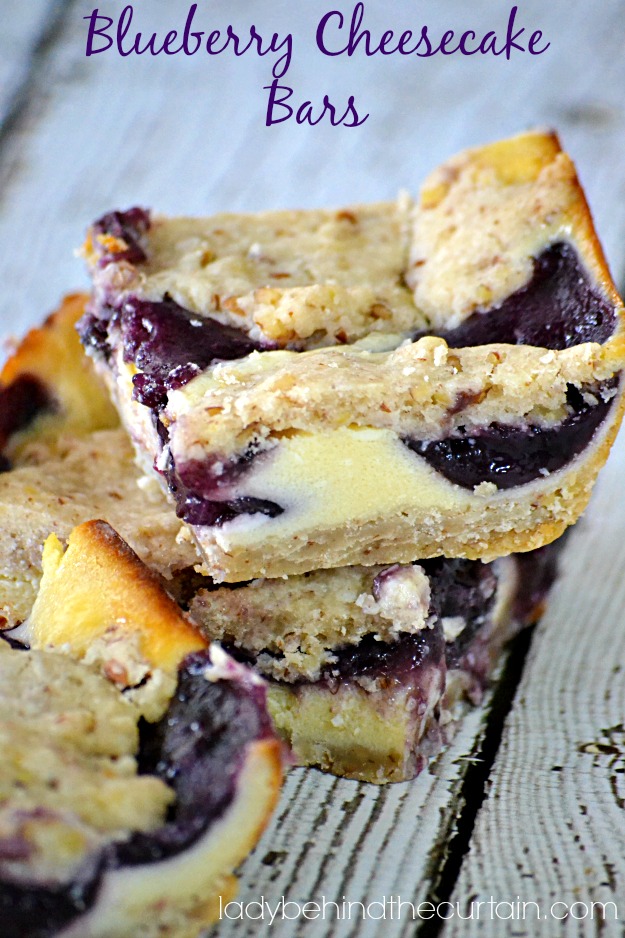 I was in a time crunch and needed something quick.  Then I remembered I had some pecan lemon shortbread cookie dough in the freezer leftover from the LEMON PECAN SANDWICH COOKIE BITES I made for a ladies luncheon.
PRESTO!  The best Blueberry Cheesecake Bars EVER!