Chocolate Pie Dough |  When it comes to pie dough think outside the box and make a dark chocolate pie crust.  Chocolate goes with so many flavors of pie.  Like pecan, pumpkin, cherry and strawberry.  You can also use this dough recipe to make a tart or a cheesecake crust!  This recipe is big enough to make two pies.  That way you can make a peanut butter pie and a fruit pie at the same time.  Or only make one and freeze half of the dough for later.  Before you go on I must let you know….this is just a recipe.  Since the Chocolate Pie Dough can be used in many different types of pies or pastries the baking time will vary with each recipe.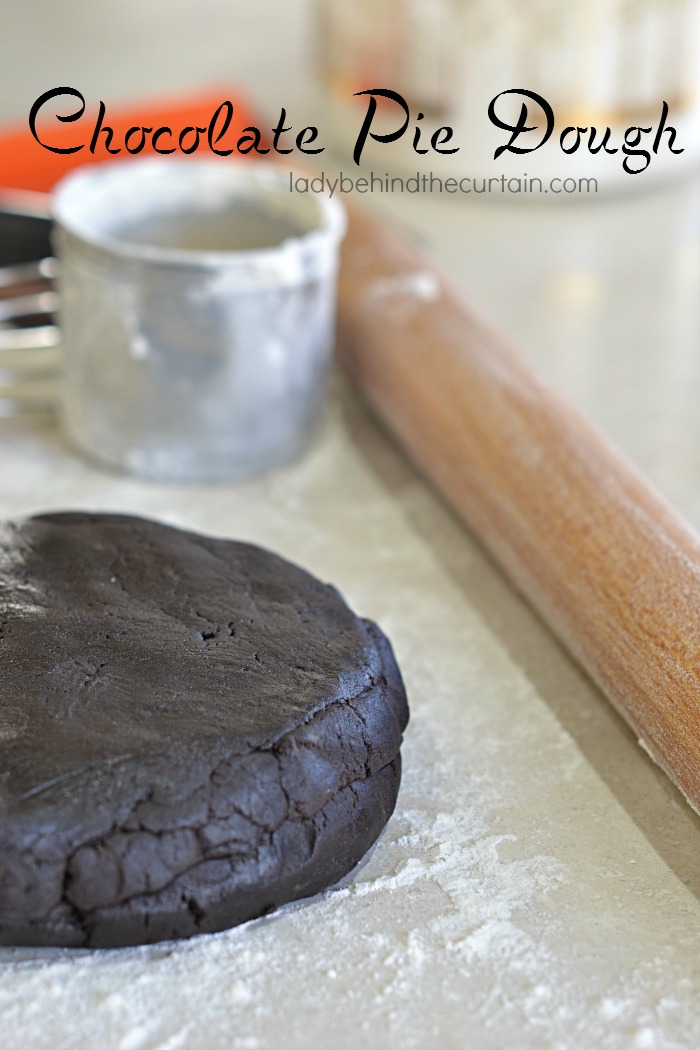 This is not a sweet dough more like the sweetness of a chocolate wafer cookie only a dough.
Chocolate Pie Dough
Yield:
Enough Dough for 2 Pies
Ingredients
2 cups all-purpose flour
2/3 cup dark chocolate cocoa
3 tablespoons granulated sugar
1/2 teaspoon salt
1/3 cup shortening
1/3 cup unsalted butter
4 tablespoons cold water
Instructions
In the bowl of a food processor; add the flour, cocoa, sugar and salt.
Pulse a couple of time to combine.
Add the shortening and butter; pulse to break them up.
In a slow stream add the cold water.
Stop mixing when the dough comes together.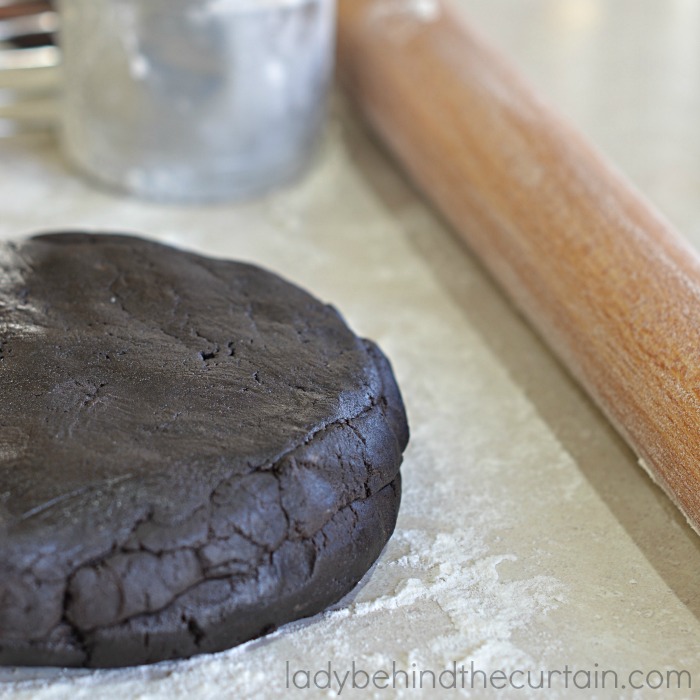 PIE RECIPES

STRAWBERRY GLAZE PIE  2. MINI PUMPKIN PIE TARTS  3. MASON JAR LID CHERRY PIES