Pecan Pie Cheesecake: When two incredible desserts come together to create the most decadent deliciously creamy cheesecake. FIVE LAYERS! Starting with a graham cracker crust, then a layer of pecan pie filling, followed by a creamy brown sugar cheesecake filling, and topped with dulce de leche and sugared pecans.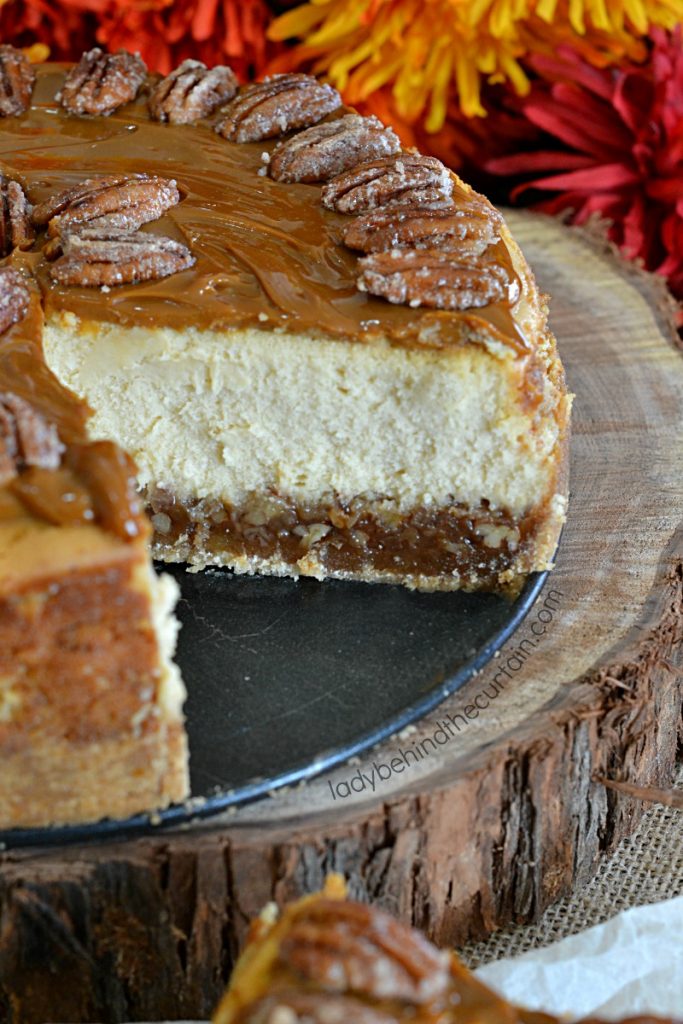 How to Make Pecan Pie Cheesecake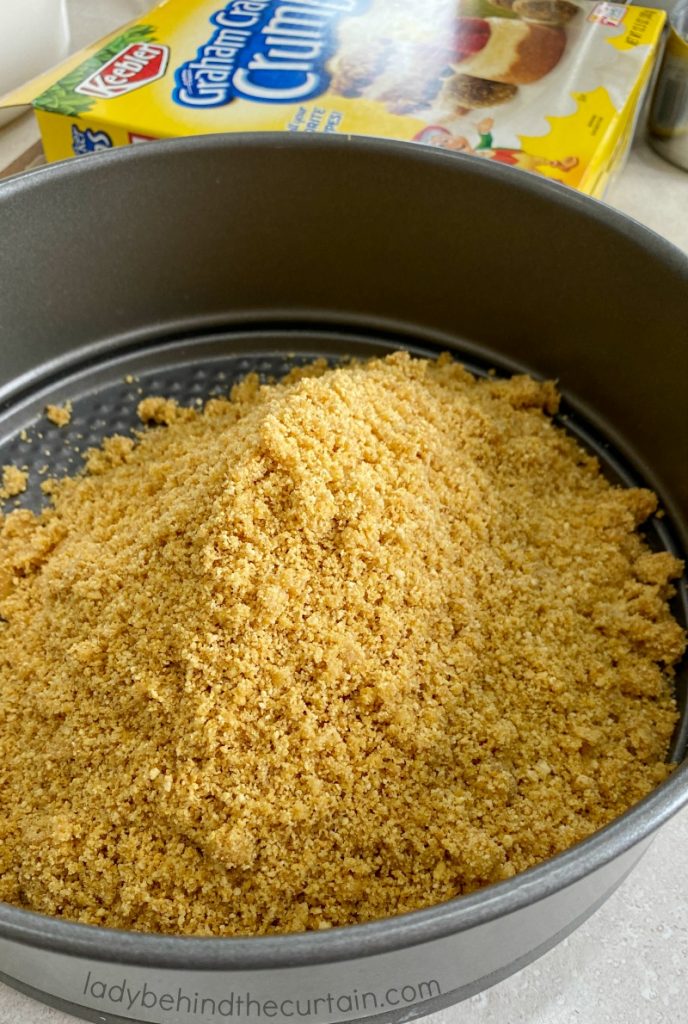 THE CRUST: The crust is now interchangeable! Vanilla Wafers or Graham Crackers—all the details are on the recipe card.
PECAN PIE FILLING: NO BOILING! MIX ALL THE INGREDIENTS TOGETHER, POUR OVER PREPARED CRUST.
THE FILLING: A fluffy, creamy, brown sugar filling. Just mix together and bake.
THE DULCE DE LECHE TOPPING: You can make this homemade…click here for the recipe→DULCE DE LECHE or use a can of store bought.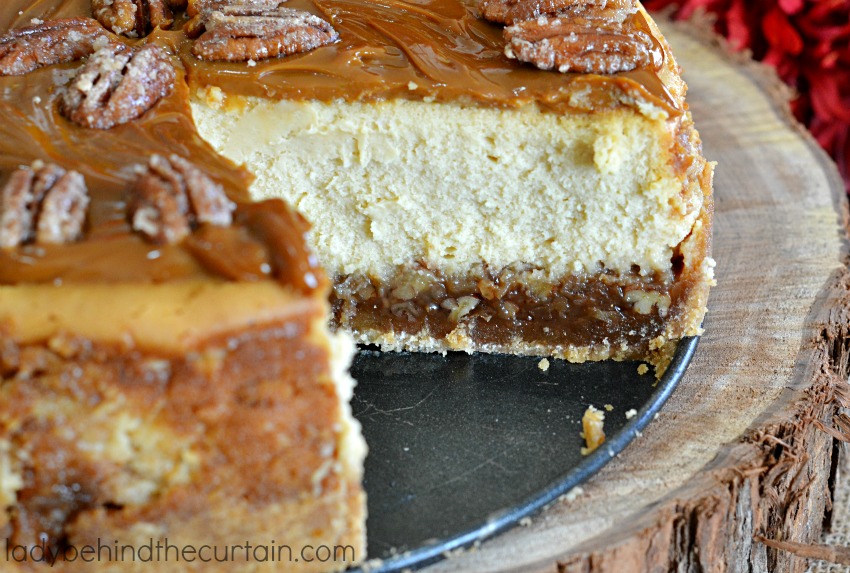 How to Make Homemade Dulce de Leche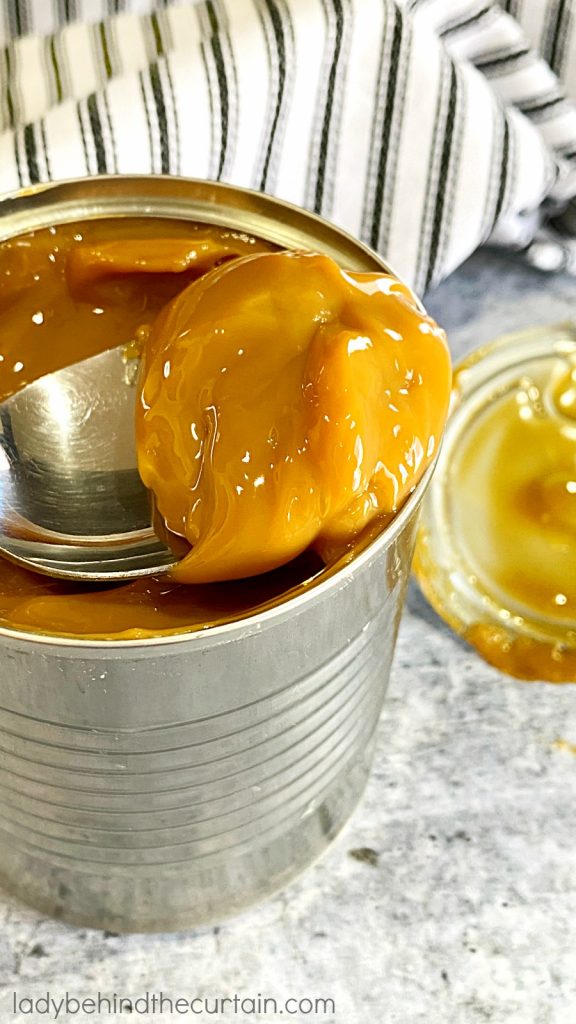 WHAT IS DULCE DE LECHE? Dulce de leche is a confection from Latin America prepared by slowly heating sweetened milk to create a creamy caramel also resulting in changing color. You can make your own by cooking is slowly in a pot on top of the stove or in a slow cooker. CLICK HERE TO GET THE RECIPE→HOW TO MAKE HOMEMADE DULCE DE LECHE
How to Toast Pecans
Pecans are delicious all on their own. Elevate the flavor even more by toasting them. Add more flavor, crunch and aroma to all your favorite recipes. Toasting pecans can be done in the oven or stove top. This illustration is for a stove top.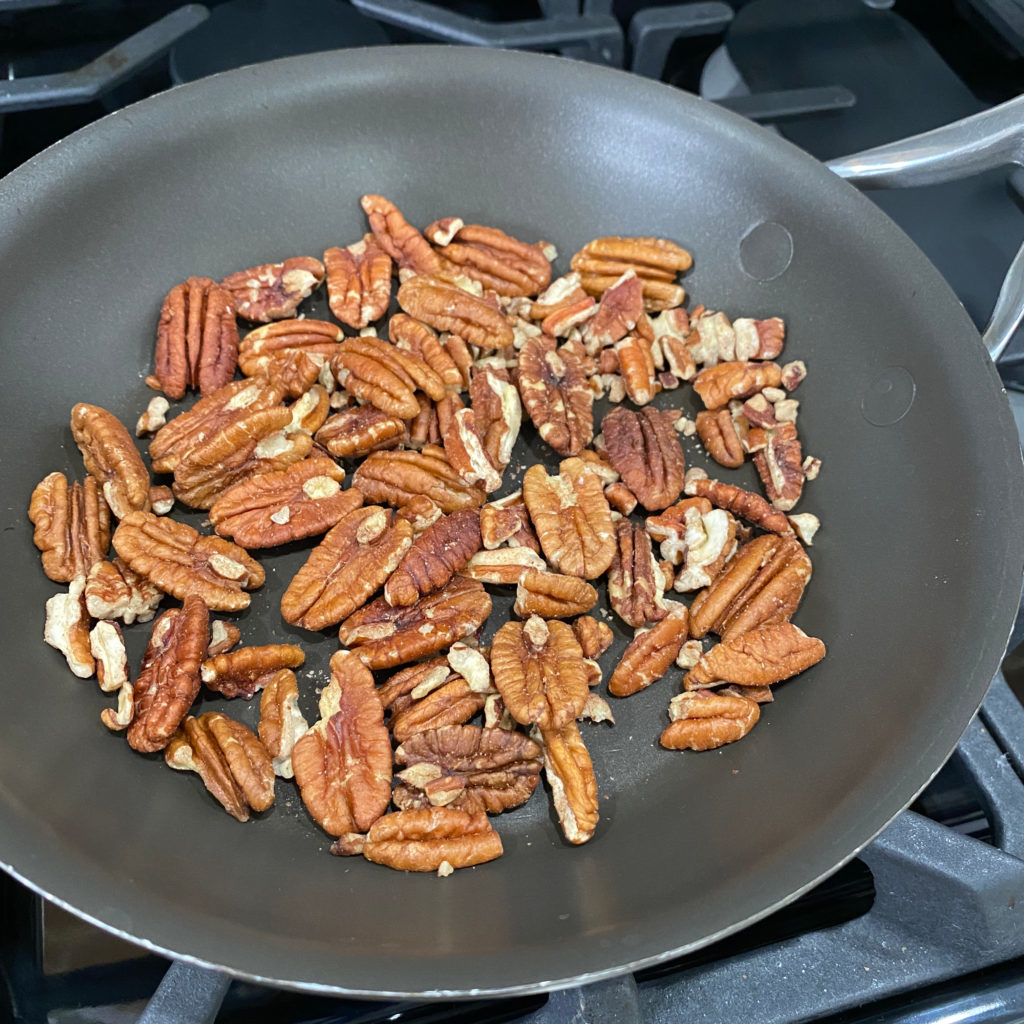 • Pour pecans in a dry skillet. Heat on medium high
•Stir frequently, keep a close eye on them, this will only take a few minutes.
•When you can smell them and see a few brown spots the pecans are done (about 5 minutes).
How to Make Sugared Pecans
• In a small saucepan add toasted pecans, sugar and water.
• Over medium high heat, bring sugar mixture to a boil, reduce heat and cook until the syrup thickens, the pecans are fully coated, and most of the moisture is absorbed.
• Pour pecans onto a piece of parchment paper to cool.
How to Prevent Cracks in Cheesecake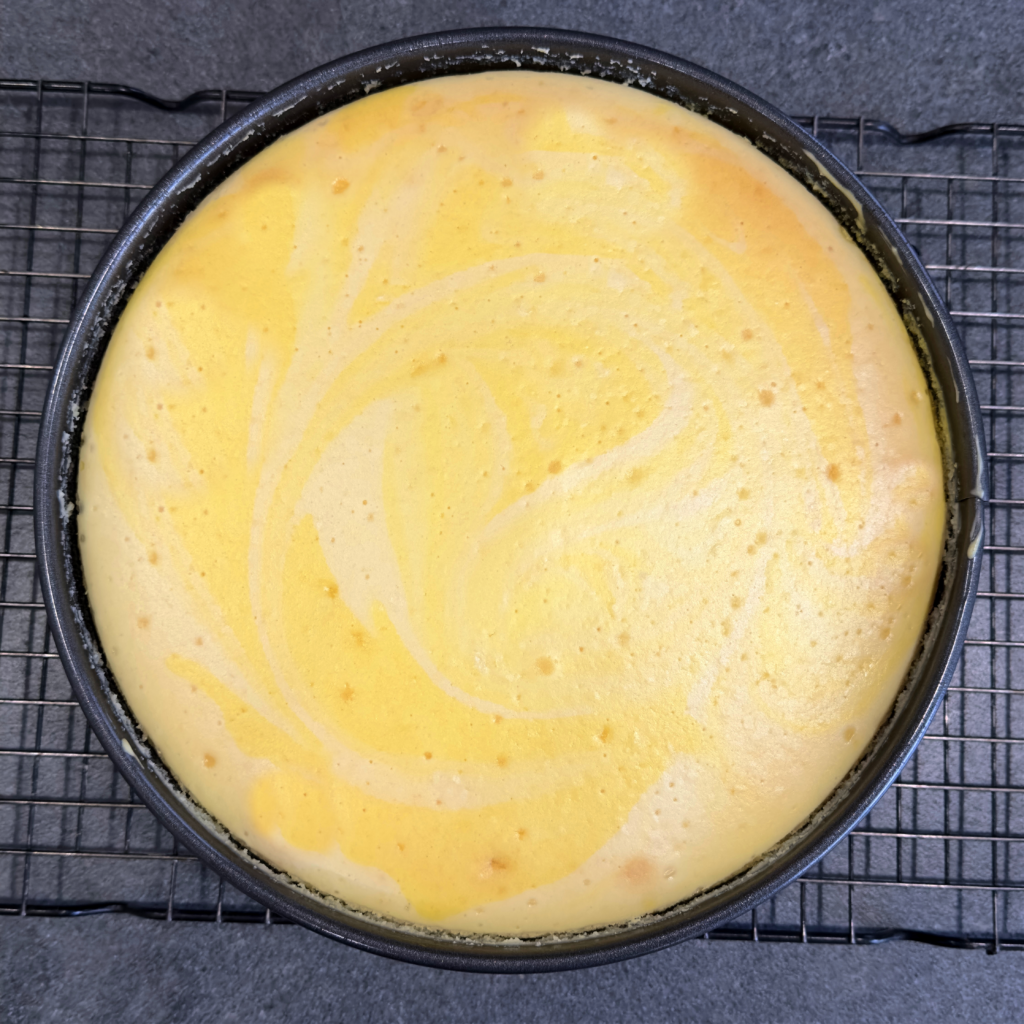 PREPARING CHEESECAKE: Use room temperature cream cheese. Mix all ingredients (minus the eggs) very well. Eggs hold air inside the batter, which could rise up and cause cracks So mix the eggs as little as possible once they are added. Always us a springform pan. WATER BATH OR LEAVING CHEESECAKE IN AN OVEN THAT IS TURNED OFF are the best ways to avoid cheesecake cracks.
BAKING CHEESECAKE: Avoid opening the oven door. Big cracks are often caused by drafts and temperature changes. Avoid overbaking. This is the most common culprit of cracking. When the cheesecake is done, there will still be a 2 -3 inch wobbly spot in the center.
COOLING: Again big changes in temperature often cause cracking. So if you choose the water bath method turn the oven off, crack the door and leave the cheesecake in the cooling oven 1 hour. Once the cheesecake is at room temperature, cover tightly with plastic wrap and chill in the refrigerator 4 – 8 hours….preferably overnight.
The Ultimate Baking Technique
Cheesecakes are often baked in water baths. This simply means that the cheesecake is baked in its round springform pan, then the pan is placed into a larger pan with hot water inside. This method is used because cheesecake loves a humid environment!
WHAT IS A WATER BATH?
Cheesecakes are egg-heavy. Eggs need a moist and humid environment to properly rise and avoid drying out or burning.
The steam from the hot water will lift the cheesecake up slowly and evenly, reducing the risk of cracks on the surface.
The slow and even steam baking method helps prevent the cheesecake from sinking back down as it cools.
THE WATER BATH
Wrap the springform pan with aluminum foil on the bottom and up the sides.
Place the cheesecake pan in a large roasting pan. Fill the cheesecake pan with filling. Then fill the roasting pan with about 1/2 inch – 1 inch of hot water. I usually fill with water once placed in the oven to bake because it is hard to transfer a water-filled roasting pan with a cheesecake inside of it into the oven and not spill.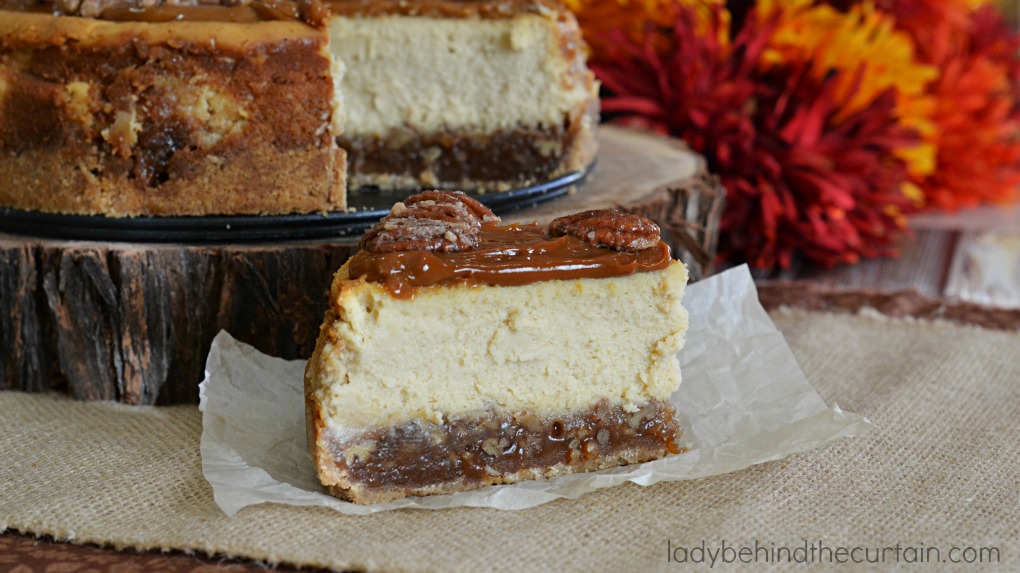 Pecan Pie Pumpkin Cheesecake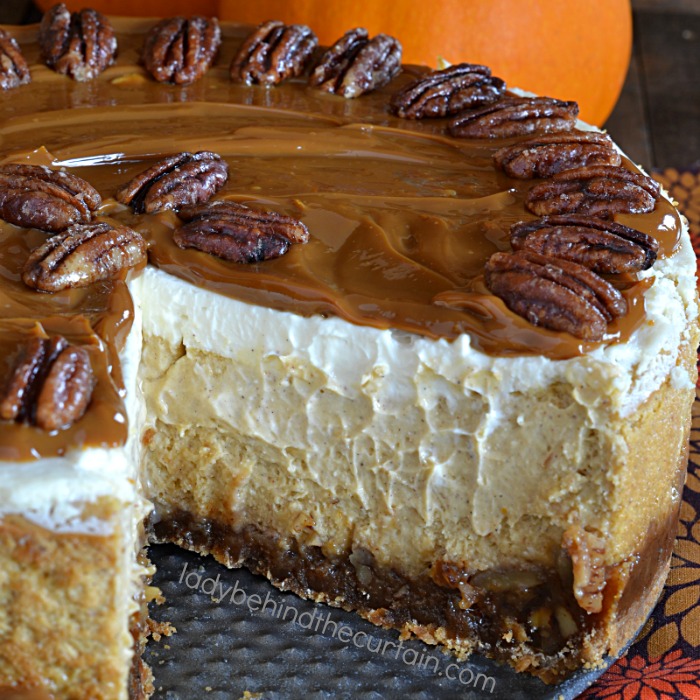 How to Freeze Cheesecake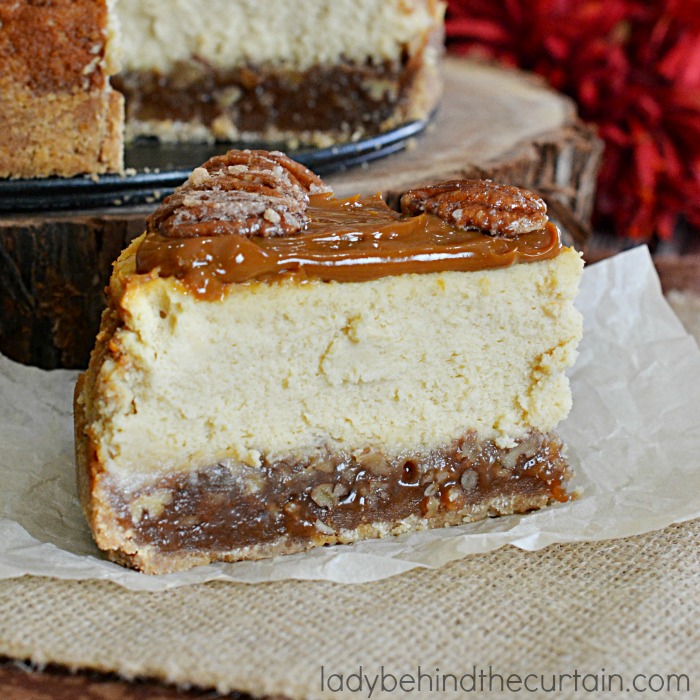 MORE PECAN PIE RECIPES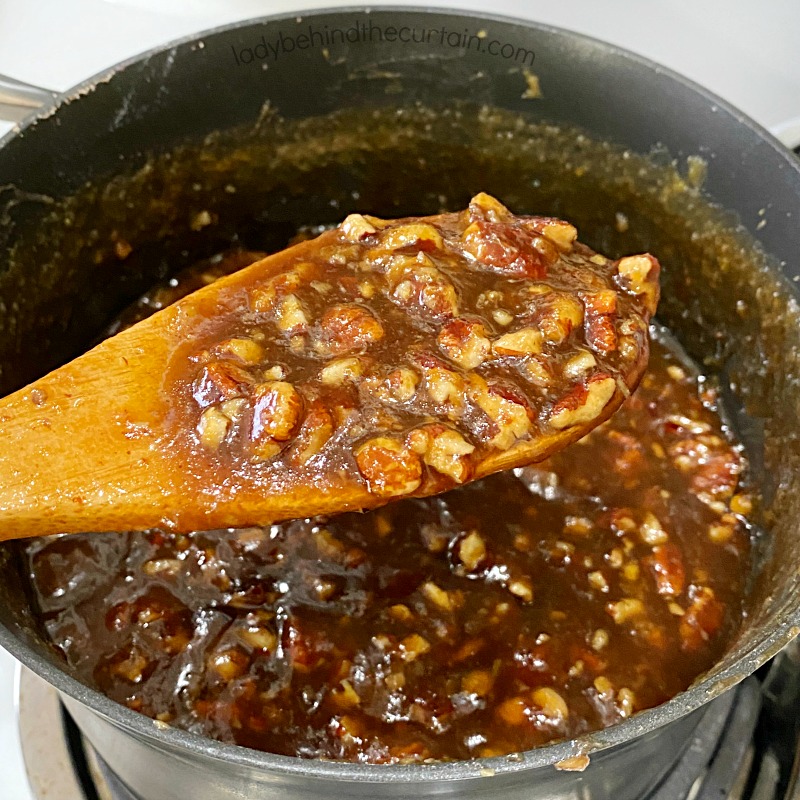 SIGN UP FOR THE LADY BEHIND THE CURTAIN NEWSLETTER AND FOLLOW THE LADY BEHIND THE PARTY ETSY SHOP
THANKS FOR VISITING♥