Pecan Pie Cheesecake | Two ways to make the crust! Delicious vanilla wafers or traditional graham crackers. This amazing cheesecake has a layer of pecan pie filling covered with a creamy brown sugar cheesecake layer and if that isn't enough a dulce de leche topping with sugared pecans.  So, if you have cheesecake lovers in your family I would HIGHLY recommend making this cheesecake for Thanksgiving, Christmas or any celebration!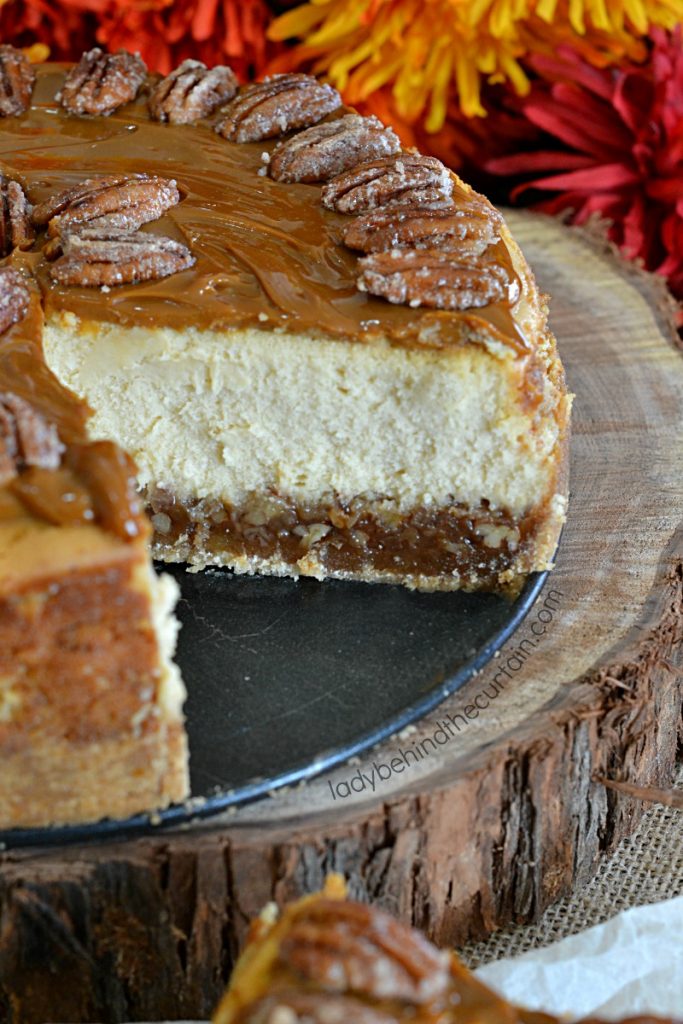 How to Make Pecan Pie Cheesecake
THE CRUST: The crust is now interchangeable! Vanilla Wafers or Graham Crackers—all the details are on the recipe card.
PECAN PIE FILLING: NO BOILING! MIX ALL THE INGREDIENTS TOGETHER, POUR OVER PREPARED CRUST.
THE FILLING: A fluffy, creamy, brown sugar filling. Just mix together and bake.
THE DULCE DE LECHE TOPPING: You can make this homemade…click here for the recipe→DULCE DE LECHE or us a can of store bought.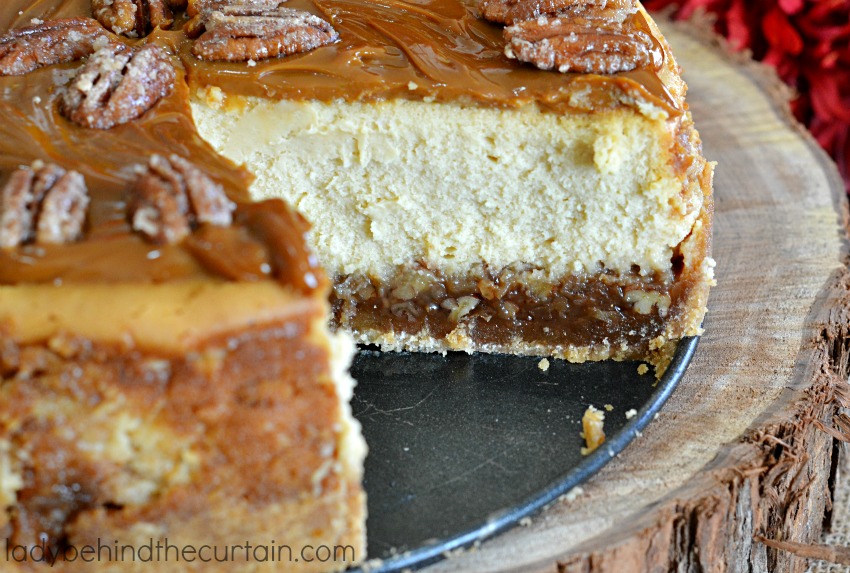 How to Prevent Cracks in Cheesecake
PREPARING CHEESECAKE: Use room temperature cream cheese. Mix all ingredients (minus the eggs) very well. Eggs hold air inside the batter, which could rise up and cause cracks So mix the eggs as little as possible once they are added. Always us a springform pan. WATER BATH OR LEAVING CHEESECAKE IN AN OVEN THAT IS TURNED OFF are the best ways to avoid cheesecake cracks.
BAKING CHEESECAKE: Avoid opening the oven door. Big cracks are often caused by drafts and temperature changes. Avoid overbaking. This is the most common culprit of cracking. When the cheesecake is done, there will still be a 2 -3 inch wobbly spot in the center.
COOLING: Again big changes in temperature often cause cracking. So if you choose the water bath method turn the oven off, crack the door and leave the cheesecake in the cooling oven 1 hour. Once the cheesecake is at room temperature, cover tightly with plastic wrap and chill in the refrigerator 4 – 8 hours….preferably overnight.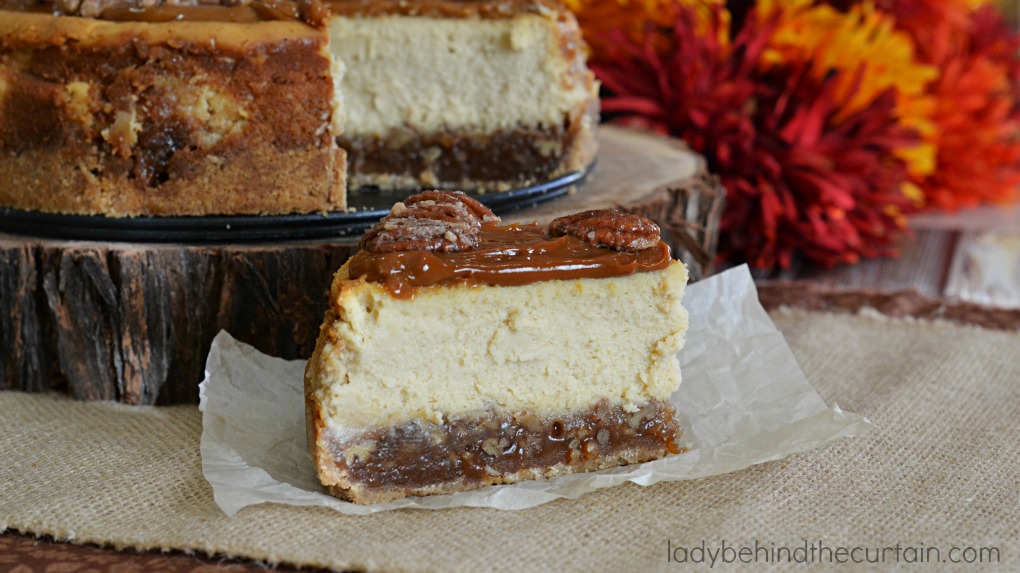 NEW—NEW—NEW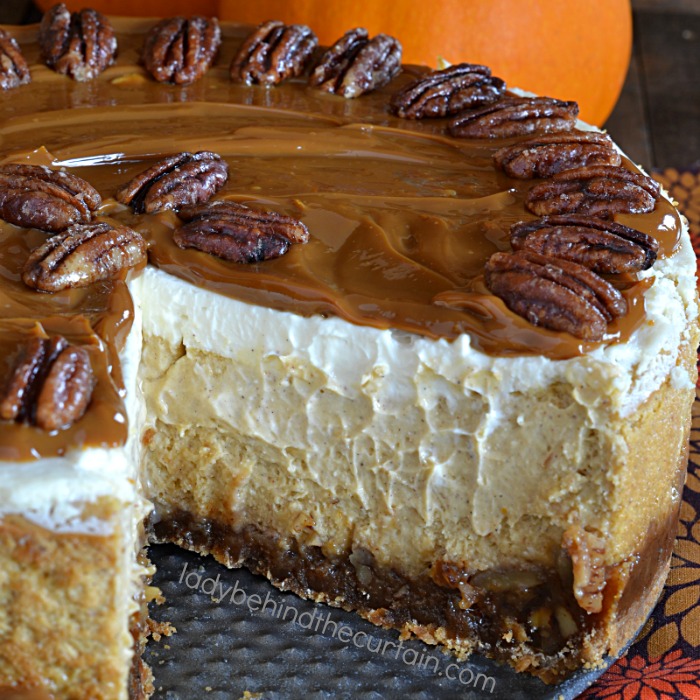 How to Freeze Cheesecake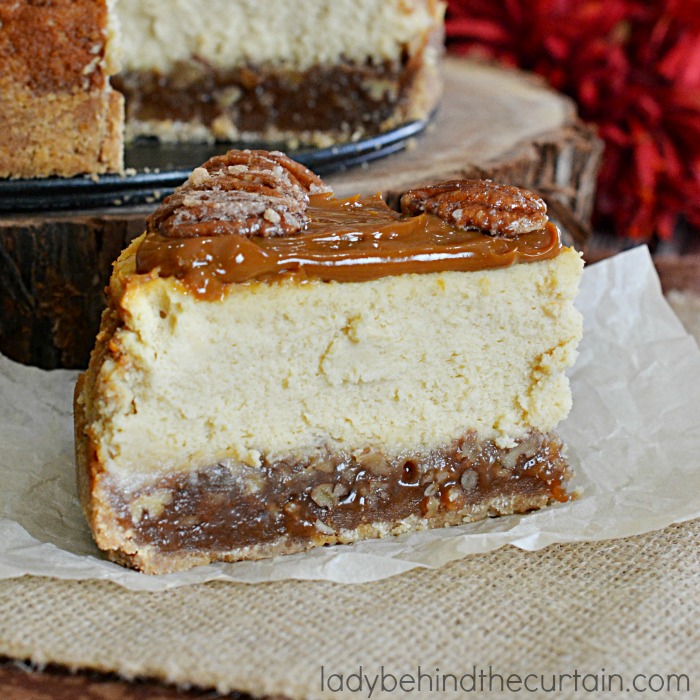 SLICING GUIDE!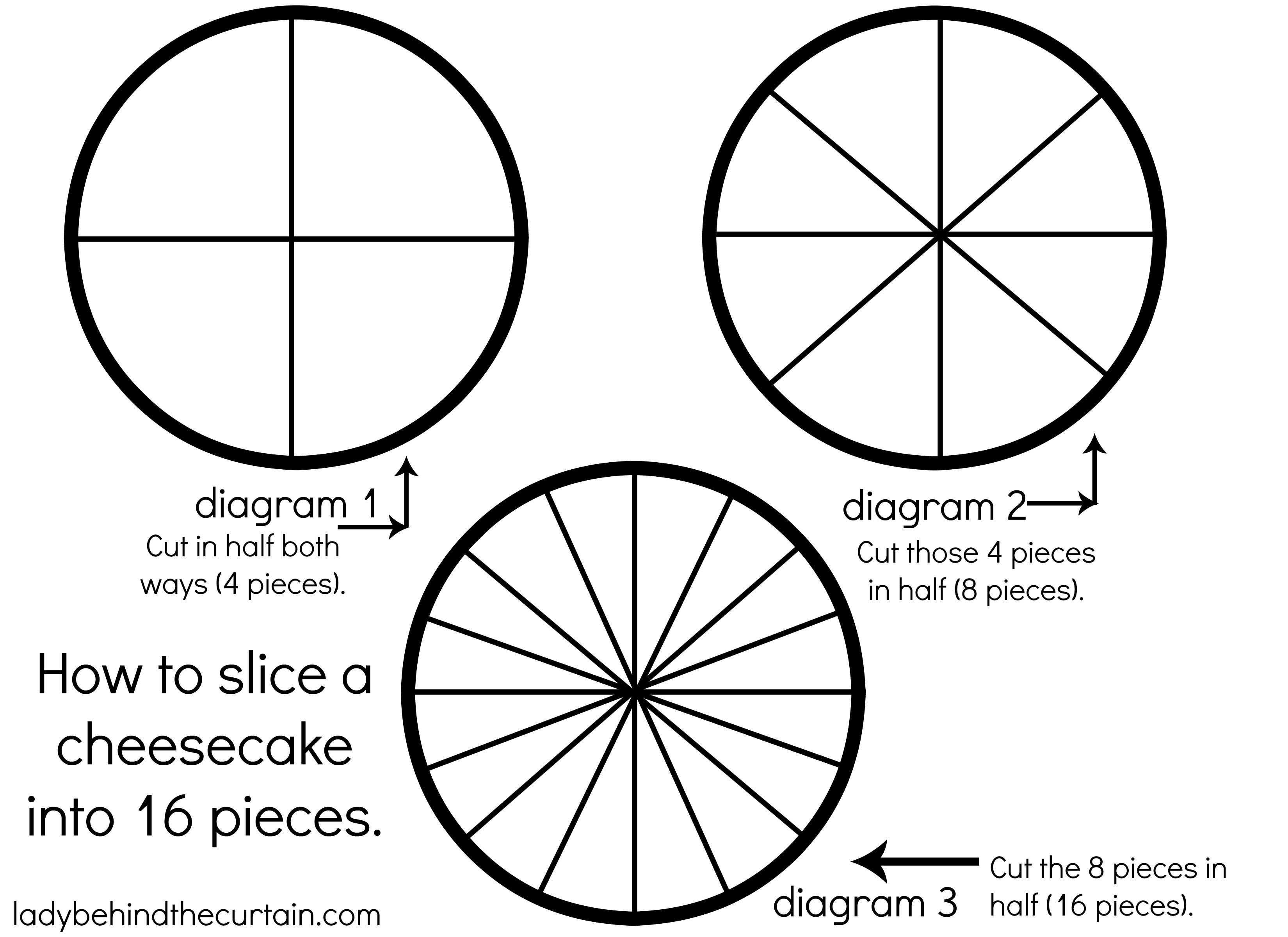 MORE PECAN PIE RECIPES
MORE CHEESECAKE RECIPES
NEVER MISS A POST