This Coconut Candy is to die for and super easy to make!    If you have someone in your life that loves coconut you need to make Candy!  So easy to make with only 5 ingredients.  Always keep the ingredients in your pantry so you can easily whip up a batch.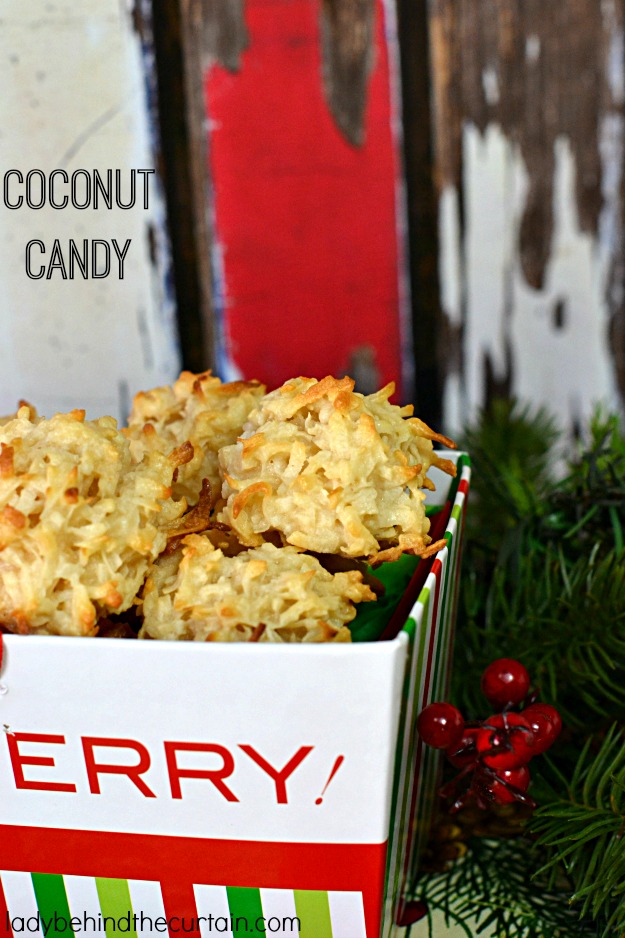 I think my husband thinks that coconut is one of the main food groups.  So every year for the holidays I make him this candy.  Perfectly sweet with a crunchy outside and moist on the inside.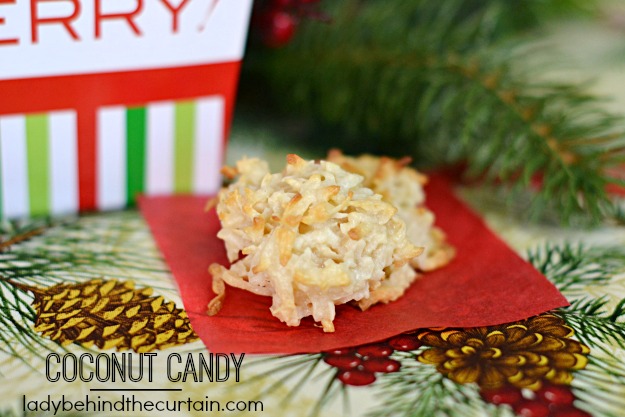 When you look at the recipe you might think this Coconut Candy should be a cookie….well….maybe it should but I think it's more like candy than cookies.
Pin this for future holiday candy making.
MORE CANDY RECIPES

1. EGGNOG CANDY STICKS  2. MICROWAVE PEANUT BRITTLE  3. EASY PAY DAY CANDY BARS