This Coconut Candy is to die for and super easy to make!    If you have someone in your life that loves coconut you need to make Candy!  So easy to make with only 5 ingredients.  Always keep the ingredients in your pantry so you can easily whip up a batch.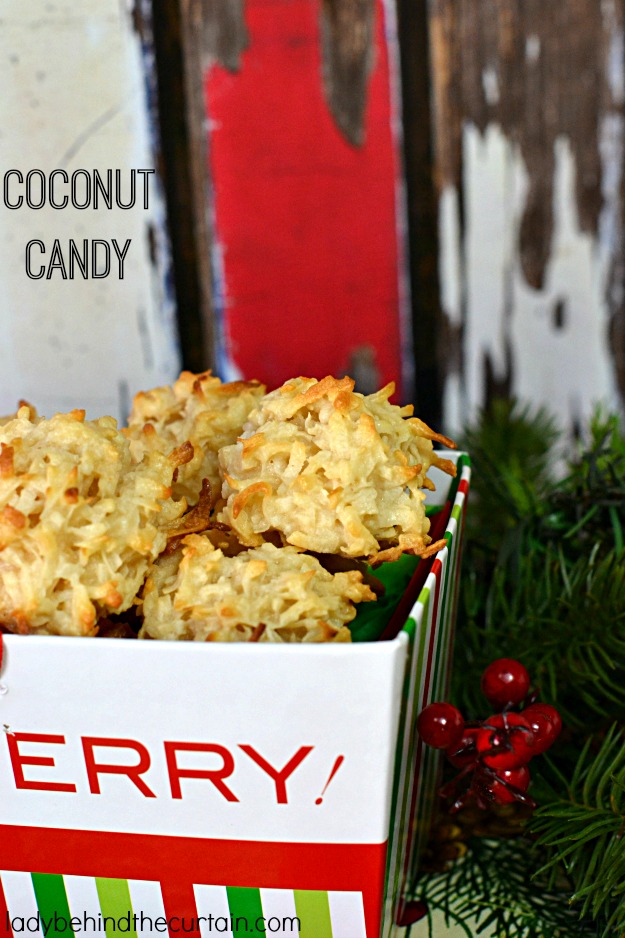 I think my husband thinks that coconut is one of the main food groups.  So every year for the holidays I make him this candy.  Perfectly sweet with a crunchy outside and moist on the inside.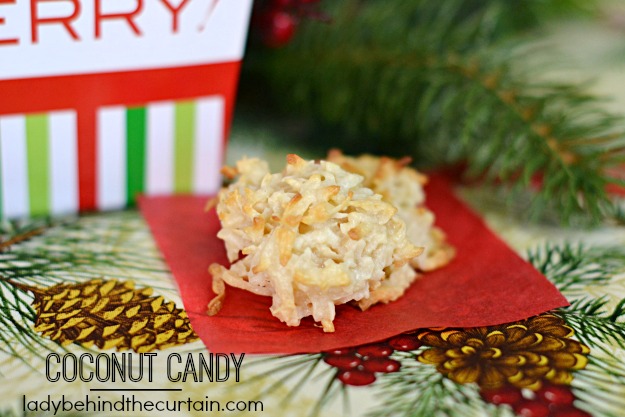 When you look at the recipe you might think this Coconut Candy should be a cookie….well….maybe it should but I think it's more like candy than cookies.
Pin this for future holiday candy making.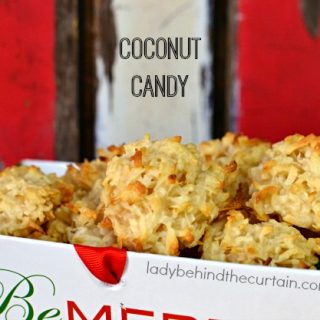 Coconut Macaroons
Ingredients
2 1/2 cups flaked coconut
1/3 cup all purpose flour
1/8 teaspoon salt
2/3 cup sweetened condensed milk
1 teaspoon vanilla extract
Instructions
Preheat oven to 350 degrees.
In a bowl, combine the coconut, flour and salt.
Add milk and vanilla; mix well (batter will be soft)
Drop by tablespoonfuls 1 in. apart onto a greased baking sheet.
Bake for 15-20 minutes or until golden brown.
Remove to wire racks to cool.
MORE CANDY RECIPES

1. EGGNOG CANDY STICKS  2. MICROWAVE PEANUT BRITTLE  3. EASY PAY DAY CANDY BARS