Buddy the Elf Hat and Snowball Party Mix
Sweet and salty at it's best!  This Buddy the Elf Hat and Snowball Party Mix is perfect to give out as a party favor or serve at your holiday party.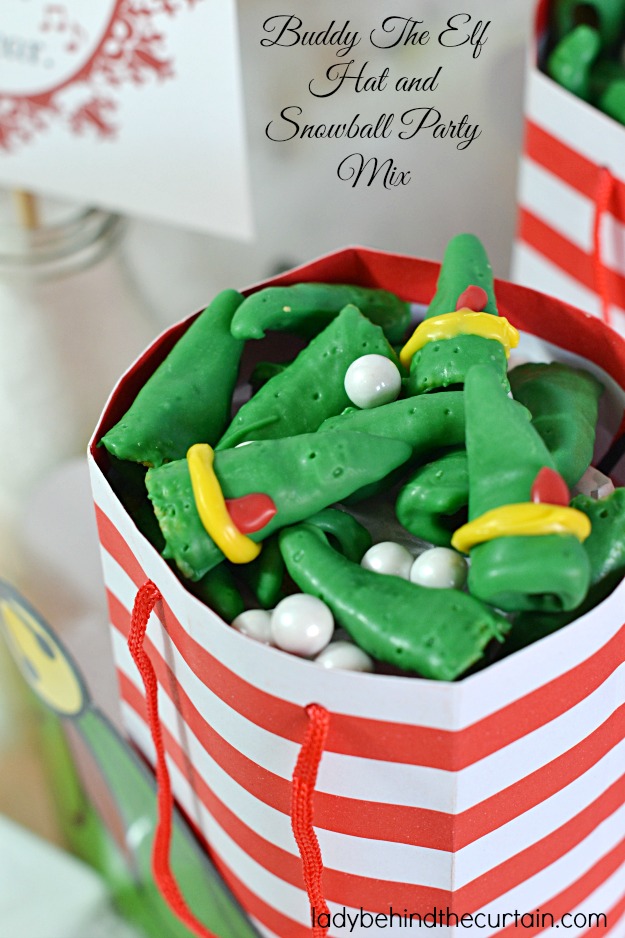 I think I forgot to mention that it's VERY addictive!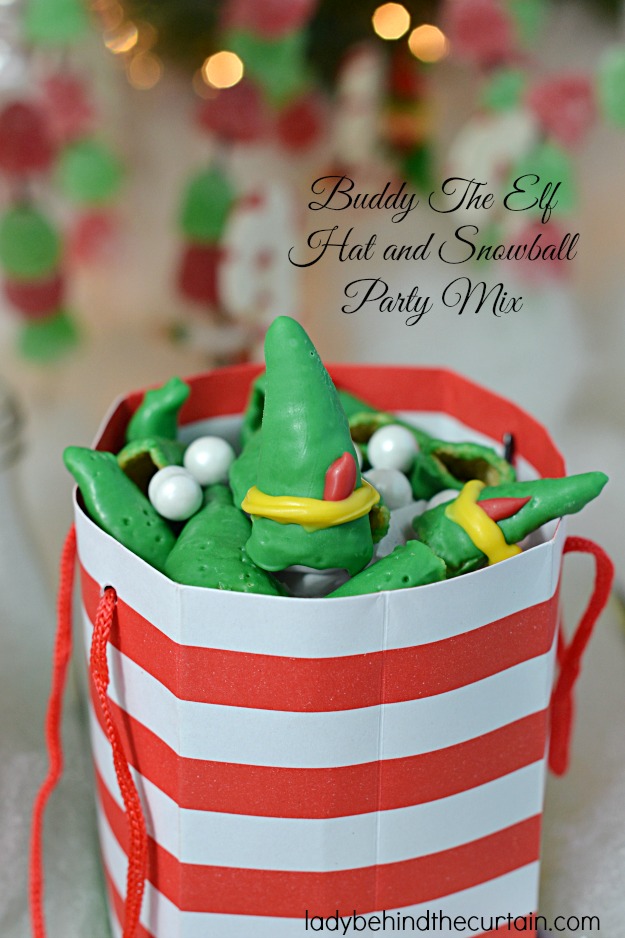 Of course serving this mix in Elf Boot Shaped Bags doesn't hurt either.  😆
For the salty portion of the mix I used Bugles corn chips.
Push skewers into a piece of Styrofoam (this will be used later to dry your candy dipped Bugles).
Melt some green candy melts in a medium microwave safe bowl.
Dip as much of the Bugles into the melted candy as you can.  Hang on the skewers to dry.  Place the Styrofoam block in the refrigerator until the candy is hardened.  If needed dip them a second time to finish coating.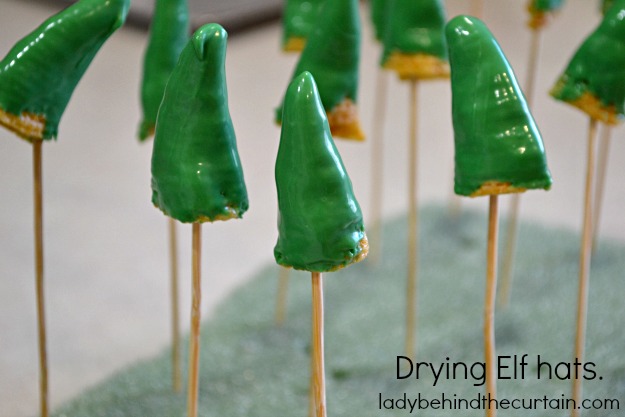 NOTE:  I only decorated a few of the chocolate dipped Bugles this way.
For the accent red feather and yellow band.
Melt some red candy melts in a small microwave safe bowl, pour into a squeeze bottle and add to the chocolate covered Bugle in a feather shape.
Do the same with the yellow and draw a band around the hat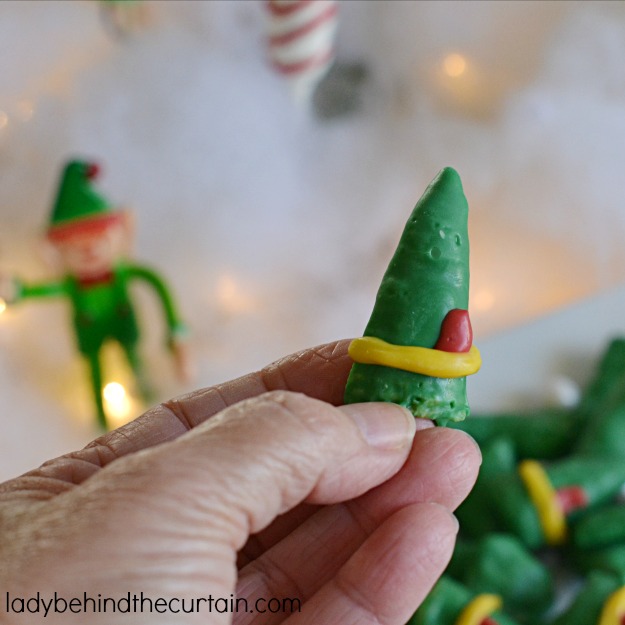 Buddy The Elf Hat and Snowball Party Mix Supplies
Bugles
green candy melts
red candy melts
yellow candy melts
white Sixlets
BUDDY THE ELF CHRISTMAS PARTY TABLE
MORE FUN PARTY MIX IDEAS
1. FUDGE BROWNIE BUGLES MUDDY BUDDIES  2. RUDOLPH REINDEER MIX  3. TEX MEX SNACK MIX