Buddy the Elf Hat and Snowball Party Mix
This Buddy the Elf Hat and Snowball Party Mix is perfect to give out as a party favor or serve at your holiday party. Sweet candy coated bugles creates the perfect sweet and salty treat. Buddy the Elf would love taking these treats on his long walks through the candy cane forest. Scroll down for fun Elf Party Supplies↓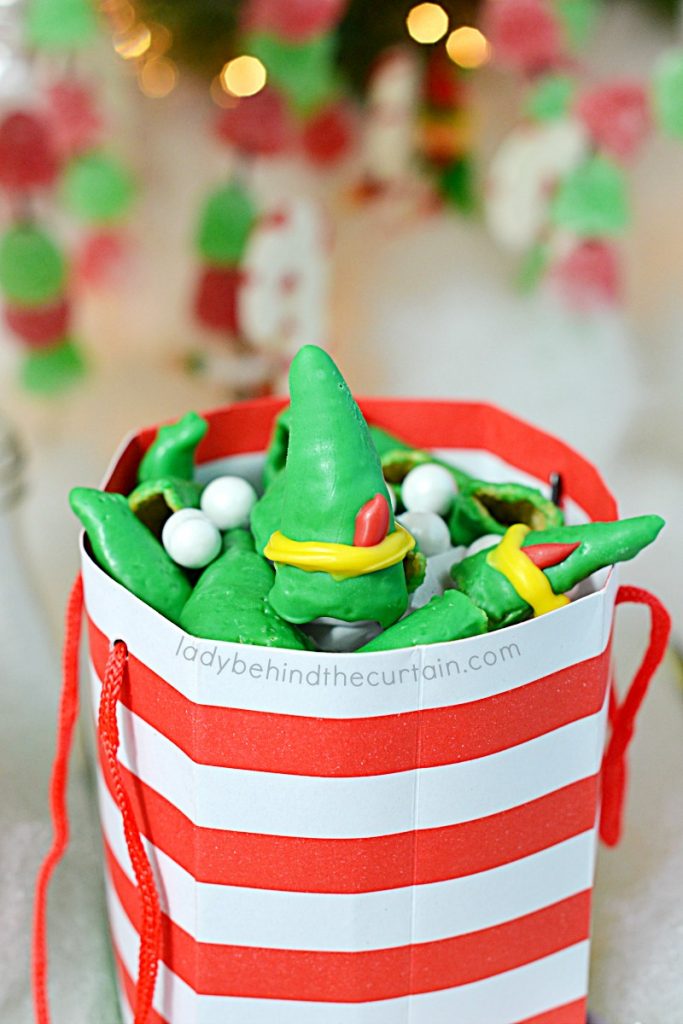 How to make Buddy the Elf Hat and Snowball Party Mix
SUPPLIES (PRINTABLE RECIPE BELOW↓)

Bugle Corn Chips
Green Candy Melts
Yellow Candy Melts
Red Candy Melts
White Sixlets

DIRECTIONS

Pick out the best shaped Bugles.
Set up a drying station with skewers stuck into a styrofoam block.
Make room in your refrigerator for the styrofoam, skewers and "hats".
In a microwave safe bowl add the green candy melts, melt on high 1 minute, stir until creamy. If the candy is not melted continue heating in 30 second increments at 60% power.
Dip as much of the Bugles into the melted candy as you can.
Hand on the skewers to dry.
Place in the refrigerator until the candy has hardened (about 15 minutes). NOTE: THERE'S NO NEED TO DECORATE ALL THE HATS WITH THE BAND AND FEATHER ONLY A FEW
If needed dip the remaining portion of the Bugles into the melted candy to finish coating the entire Bugle.
Place back on the skewers to harden. In two separate microwave safe bowls melt the yellow candy melts and red.
Pour each color into a squeeze bottle.
With the red melted candy add a feather like shape to the side of the hardened green coated bugle.
Draw a band around the the hat with the yellow melted candy.
Place on the skewers to dry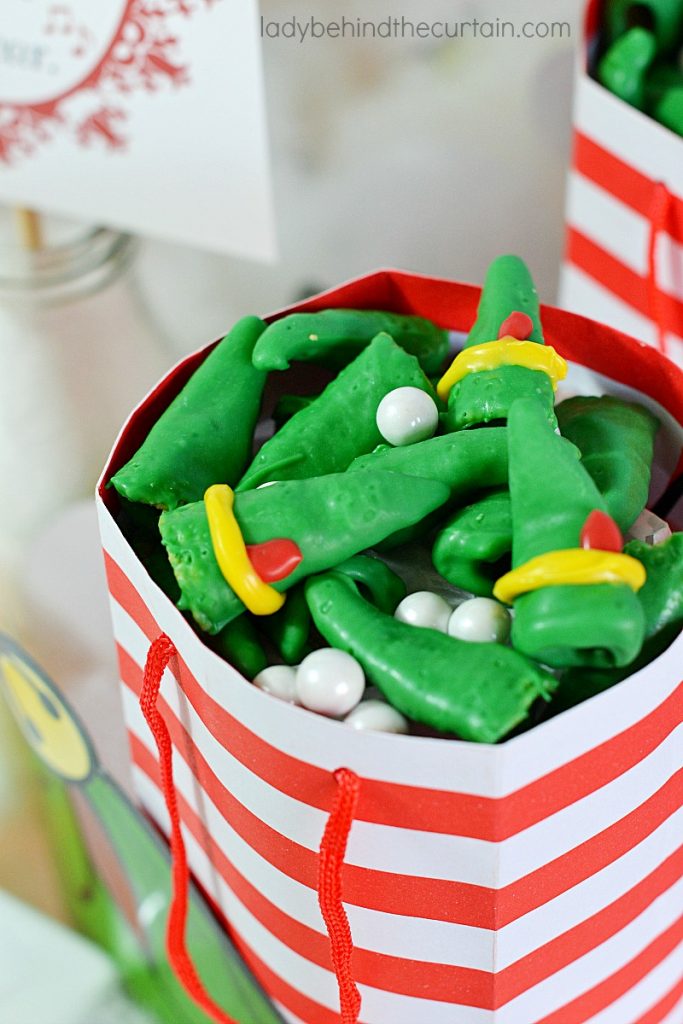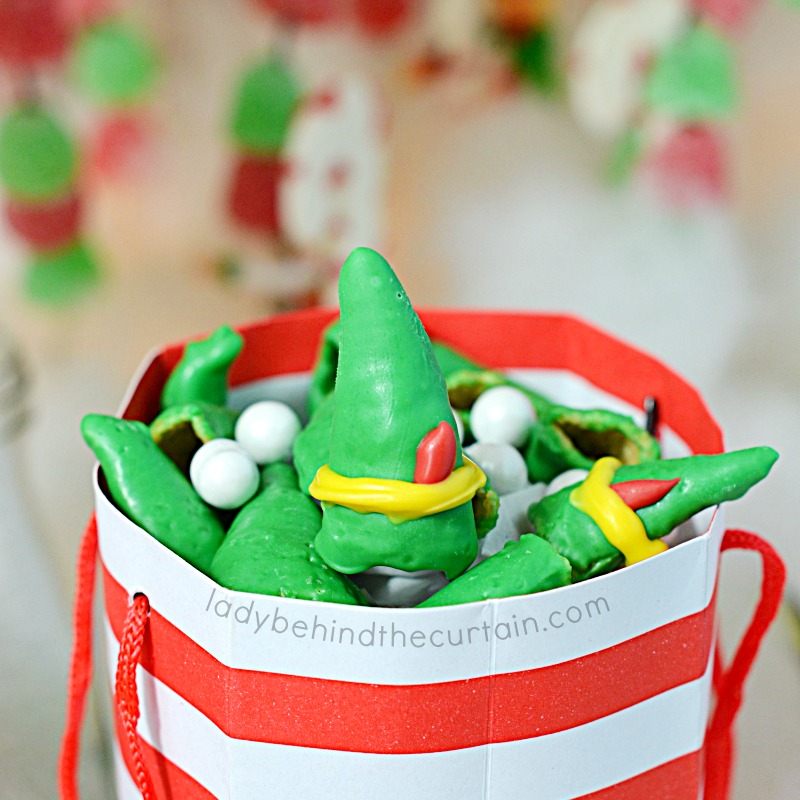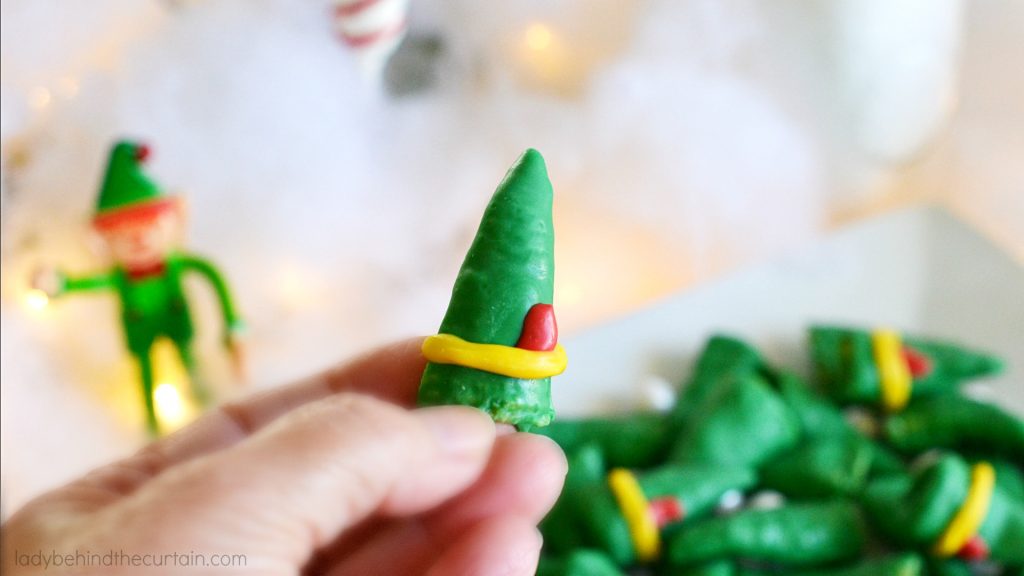 ELF CHRISTMAS PARTY DECORATIONS
You are invited to the Inlinkz link party!
BUDDY THE ELF CHRISTMAS PARTY TABLE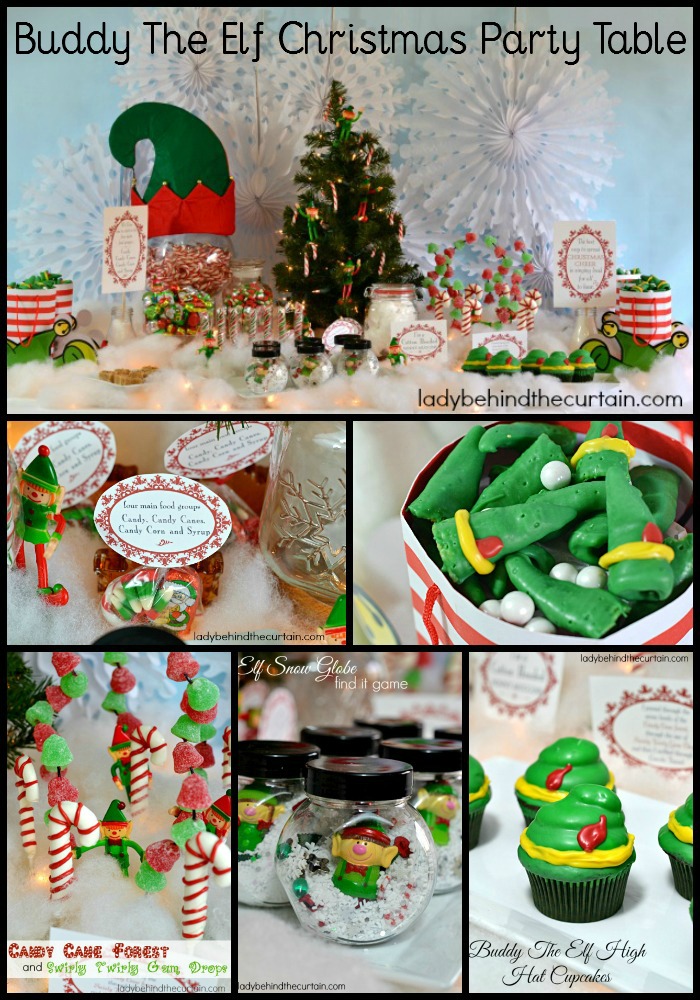 YOU MIGHT ALSO LIKE THESE…..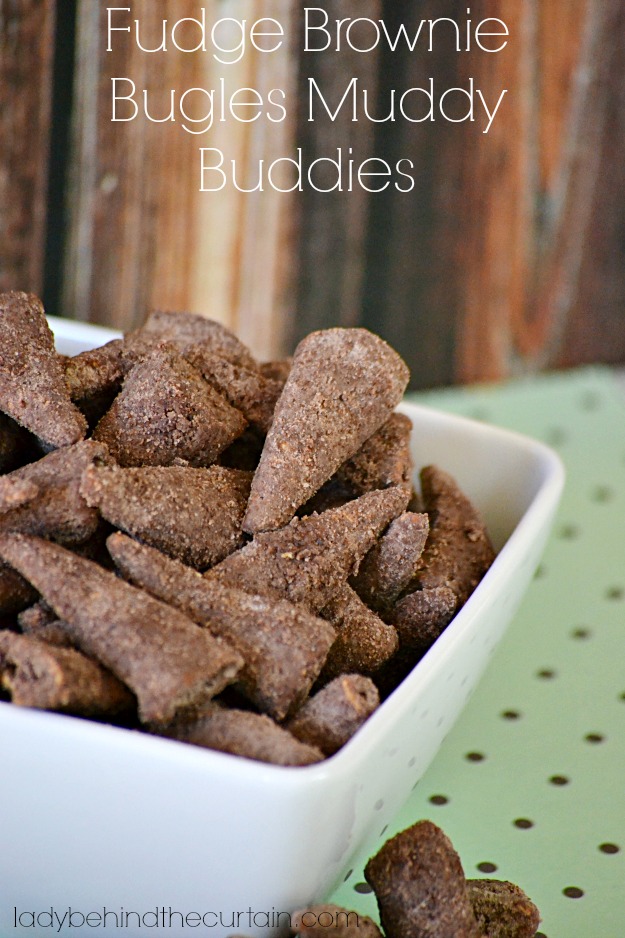 MORE PARTY MIX AND POPCORN MIX RECIPES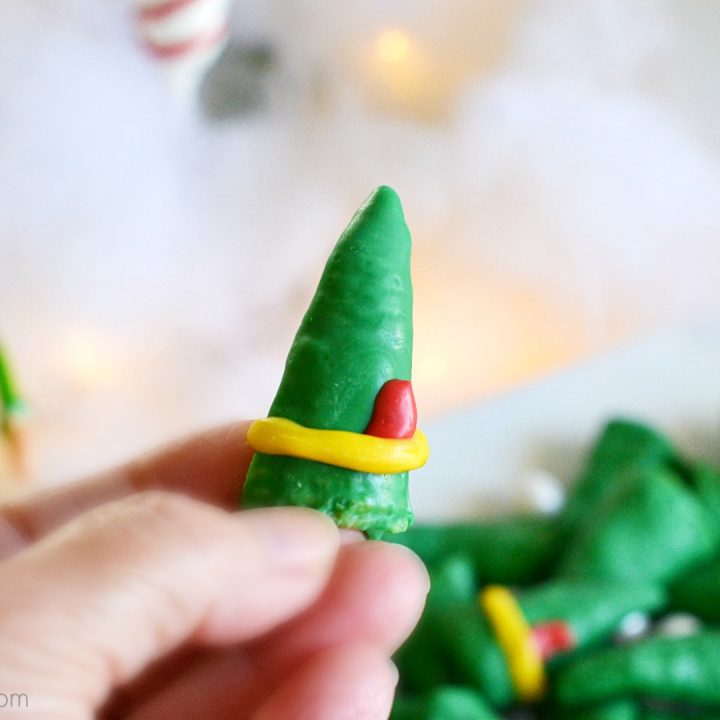 Buddy The Elf Hat and Snowball Party Mix
Create an easy party treat to fit any Christmas Party Theme. The sweet and salty combo can't be beat.
Ingredients
Bugle corn chips
green candy melts (the post is old before I was measuring the candy melts look below for more info)
yellow candy melts
red candy melts
white Sixlets
Instructions
For the Solid Bugles:
Pick out the best shaped Bugles.
Set up a drying station with skewers stuck into a styrofoam block.
Make room in your refrigerator for the styrofoam, skewers and "hats".
In a microwave safe bowl add the green candy melts, melt on high 1 minute, stir until creamy. If the candy is not melted continue heating in 30 second increments at 60% power.
Dip as much of the Bugles into the melted candy as you can.
Hand on the skewers to dry.
Place in the refrigerator until the candy has hardened (about 15 minutes).
If needed dip the remaining portion of the Bugles into the melted candy to finish coating the entire Bugle.
Place back on the skewers to harden.
For the Decorative Yellow Band and Feather:
NOTE: THERE'S NO NEED TO DECORATE ALL THE HATS WITH THE BAND AND FEATHER ONLY A FEW
In two separate microwave safe bowls melt the yellow candy melts and red.
Pour each color into a squeeze bottle.
With the red melted candy add a feather like shape to the side of the hardened green coated bugle.
Draw a band around the the hat with the yellow melted candy.
Place on the skewers to dry
Sprinkle in some "snowball" white Sixlets.
NEVER MISS A POST