Welcome to the second annual FAVORITE FAMILY RECIPES VIRTUAL RECIPE SWAP!  Where a group of bloggers get together and share their favorite recipes.  How this swap works is…I was assigned Denise from Almasdays and sent her one of my families favorite recipes (Maple Nut Pie Bars) for her to make and then Kathleen from Fearlessly Creative Mammas was assigned to me and sent me her families fabulous Ham and Cheese Biscuits recipe for me to make.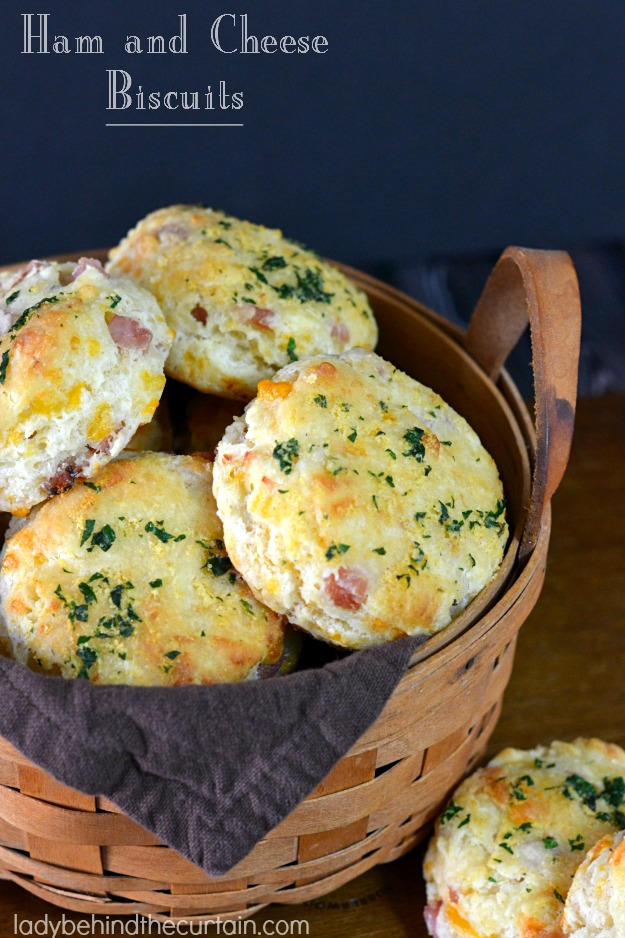 These Ham and Cheese Biscuits have so much flavor and go perfect with any meal.  Crispy on the outside, moist and soft on the inside.  They will now be MY FAMILIES FAVORITE RECIPE!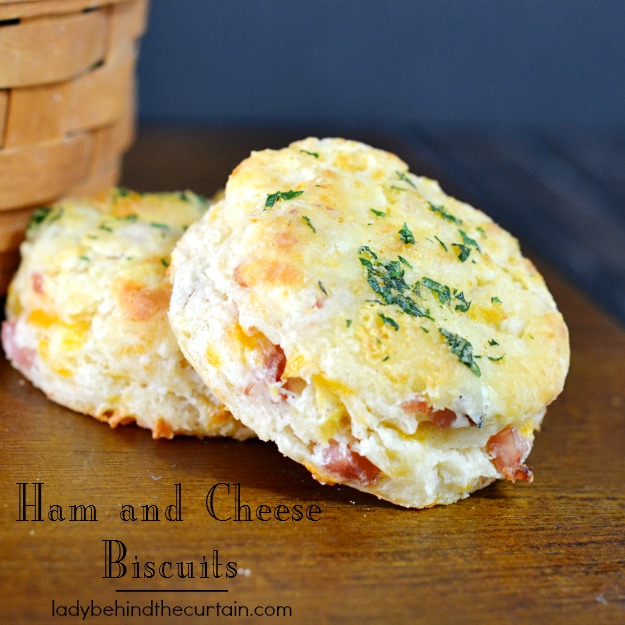 The dough is perfection!  Ready for the oven!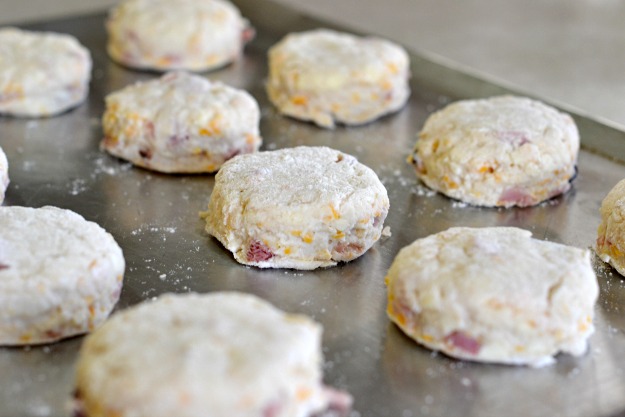 Hot out of the oven!  I can't wait to eat one.  🙂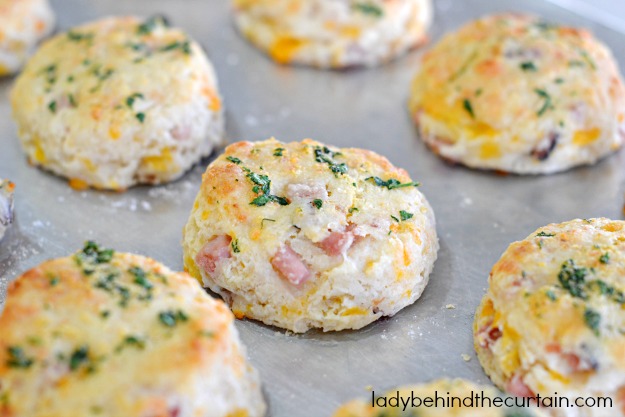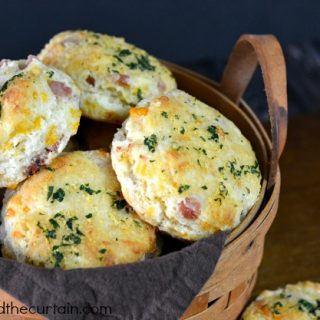 Ham and Cheese Biscuits
Ingredients
For the Biscuits:
2 cups all purpose flour
1 tablespoon baking powder
1/2 teaspoon baking soda
1/4 teaspoon salt
6 tablespoons cold butter, cut into small pieces
3/4 cup smoked ham, cut into cubes
1 cup cheddar cheese, shredded
3/4 cup buttermilk
For the Topping:
2 tablespoons butter, melted
1 tablespoon fresh parsley, chopped
1/2 teaspoon garlic powder
Instructions
Preheat oven to 425 degrees.
In a large mixing bowl add the flour, baking powder, baking soda and salt.
Stir to combine.
Using a pastry blender cut in the butter until the flour resembles the texture of oatmeal.
Stir in the ham and cheese.
Add the buttermilk, stir just until combined.
On a lightly floured surface, roll dough to a 3/4-inch thickness.
Use a 2 1/2-inch biscuit cutter to cut biscuits; place on a ungreased cookie sheet.
Gather the dough scraps, roll out again, cut biscuits.
Continue until all the dough has been used.
Bake 12 to 15 minutes or until golden brown.
For the Topping:
Place butter in a small microwave safe bowl, melt butter; stir in the parsley and garlic powder.
Brush the melted butter mixture on top of each biscuit, return to the oven and bake an additional 2 minutes.
Serve warm.