Ham and Cheese Biscuits: These delicious homemade biscuits have chunks of smoked ham, shredded Cheddar cheese and cold butter to create pockets of delicious flavor and buttermilk to create a moist tender biscuit. The perfect recipe for leftover Easter Ham!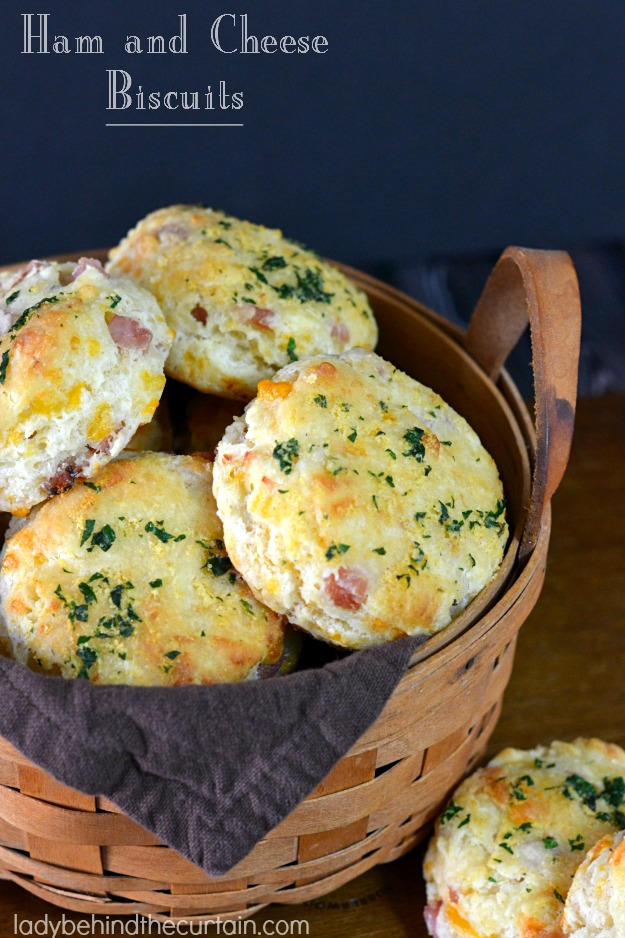 Rolling Biscuit Dough like my Grandma did
Tip on How to get the BEST rise out of your biscuits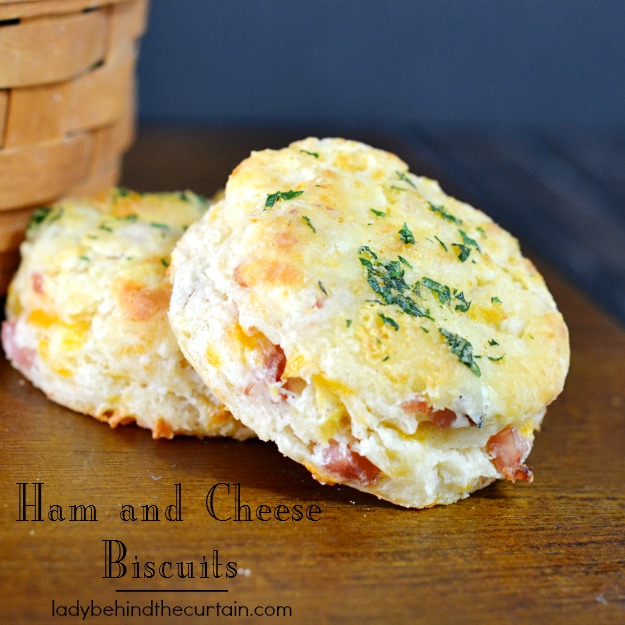 How to Make Ham and Cheese Biscuits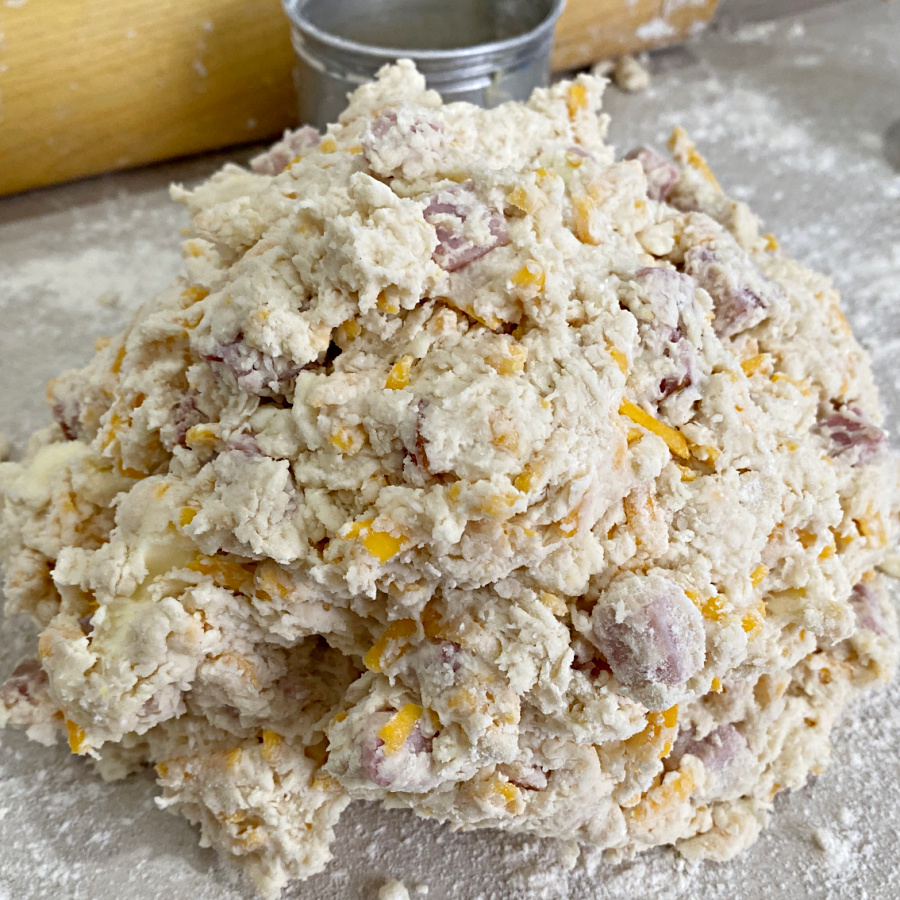 Preheat oven to 425°.
Only mix dough until it comes together.
Pour onto a lightly floured surface.
Press together until the dough forms a ball.
Roll until the dough reaches a ¾inch thickness, use a 2 inch round cutter to cut biscuits.
Place on a baking sheet lined with parchment paper.
Brush on melted butter, add a sprinkle of garlic powder and chopped fresh parsley.
Bake 12 to 15 minutes or until golden brown.
How to Freeze Biscuits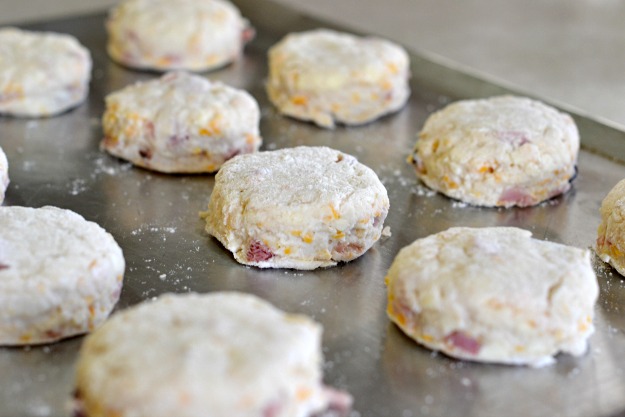 FROM FREEZER TO OVEN—How to Bake Frozen Biscuits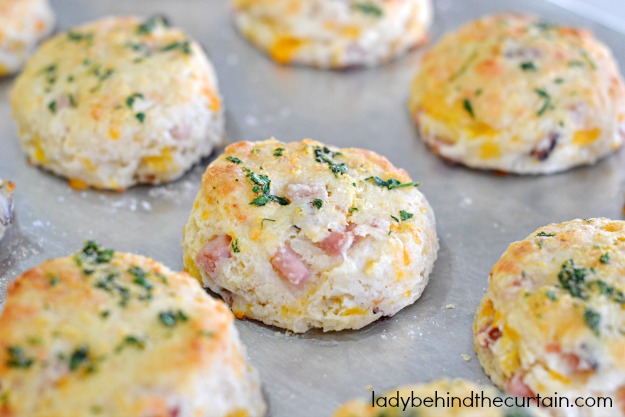 Preheat oven to 350°.
Line a baking sheet with parchment paper (the melted cheese will stick).
Place frozen biscuits on the lined baking sheet. MAKE SURE BISCUITS ARE TOUCHING EACH OTHER
Bake 37 minutes (low and slow is best).
OTHER INGREDIENT OPTIONS FOR THE BEST TASTING HOMEMADE BISCUITS
Sausage
Turkey Sausage
Diced Jalapeno Peppers (seeded and deveined)
Chives
Combination of Cheeses
Chopped Green Olives (for an Italian Flare)
Chopped Roasted Peppers (for an Italian Flare)
Roasted Corn
SPECIAL BUTTER RECIPES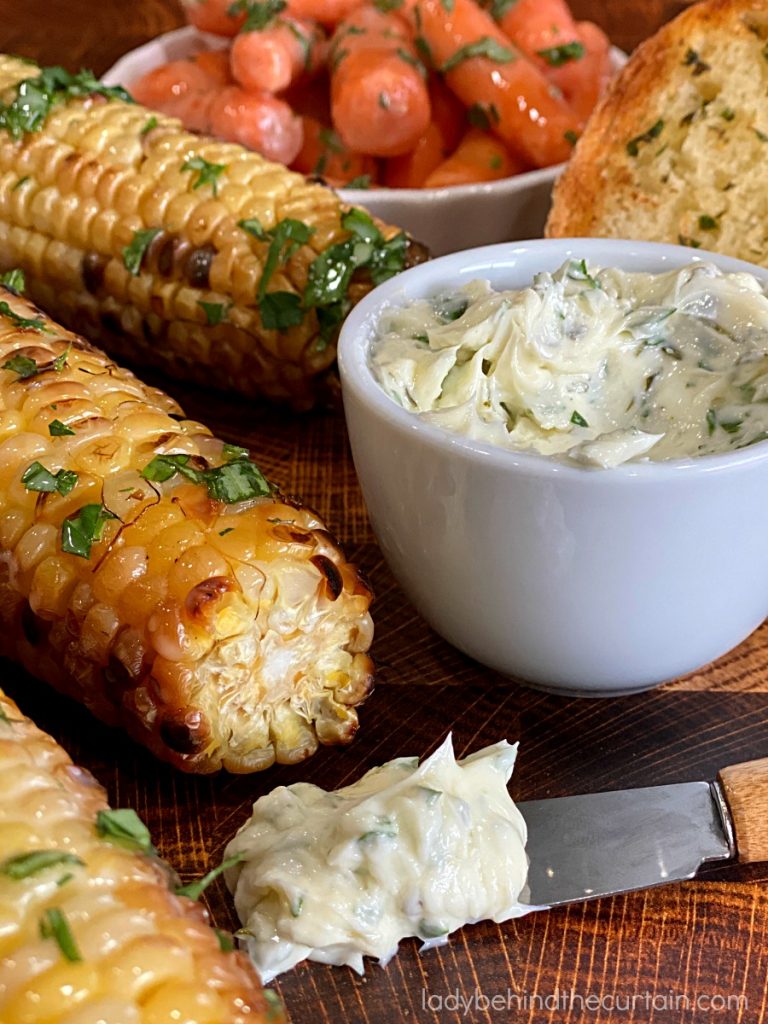 MORE BISCUIT RECIPES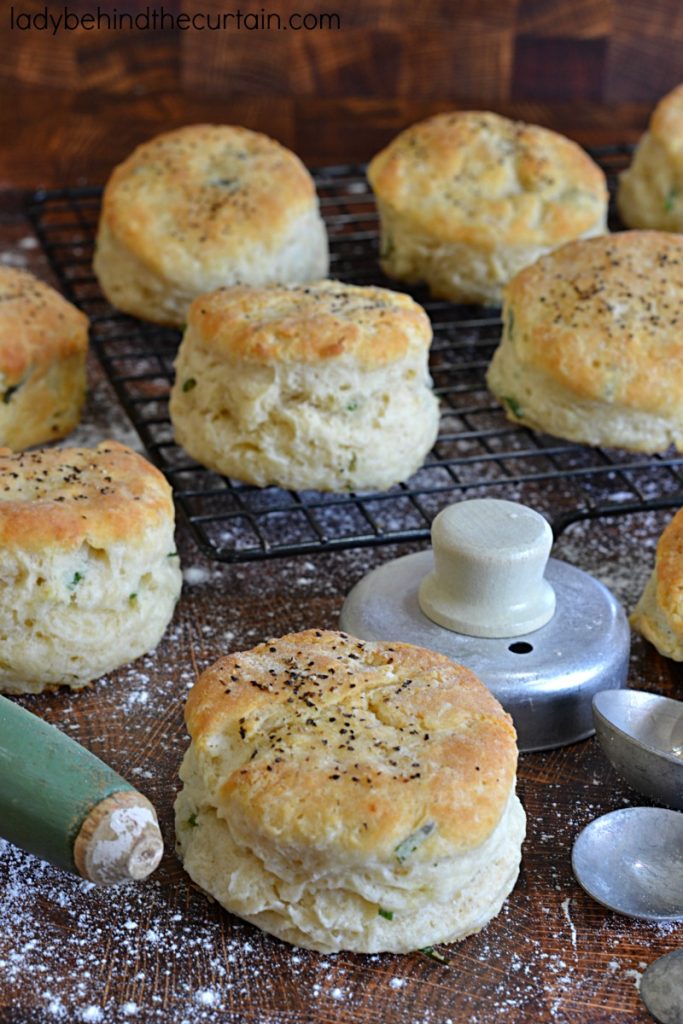 NEVER MISS A POST