Elf Snow Globe Find It Game
Elf Snow Globe Find It Game: Create this fun find it game for all ages. For the older kids create excitement by offering a prize for who can get the most points, add small items that are the same and only one that is different. For example: add several snowmen but only one that has a hat. For the little ones add large items that are easy to find. Scroll down for all the details of this fun party game and for Buddy the Elf Party Supplies↓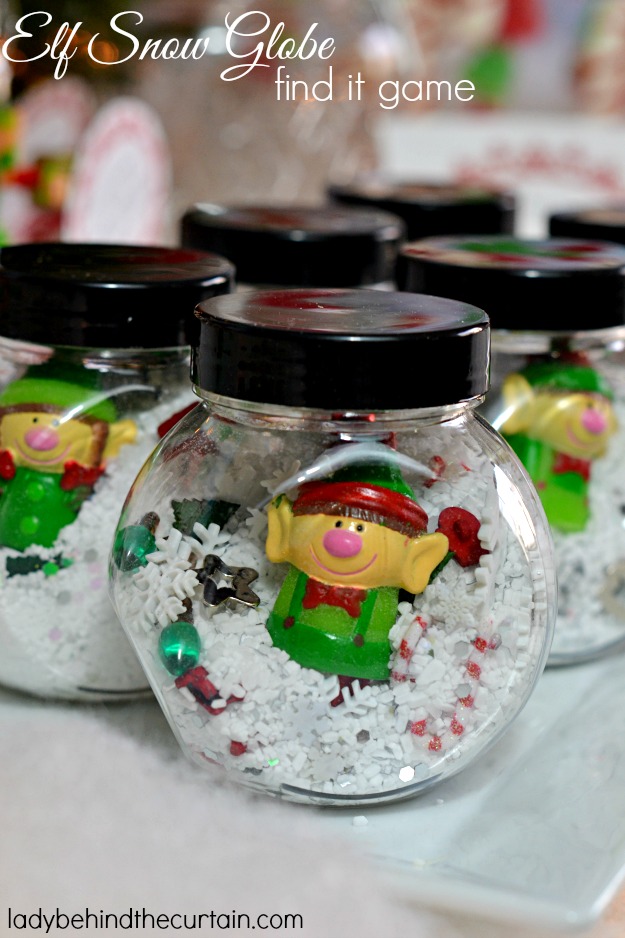 PLACE SETTING FUN! Take away the boredom right before the holiday meal is served with this fun activity. Have them at each kids place setting.
Elf Snow Globe Find It Game Supplies:
SUPPLIES (printable version below)

Elf Finger Puppets or Small Elf Toys
Epson Salt
White and Silver Glitter
Assorted Small Items
Super Glue or Liquid Nails

DIRECTIONS

Add a heaping ½cup of the salt per globe
Mix in glitter
Add small toys
Glue the lid
HOW TO PLAY ELF SNOW GLOBE FIND IT GAME
If you're making this game for little ones you don't need a list. If making this game for older kids you might want to make a "find it" card with a list of items to find and points so they can win a small prize!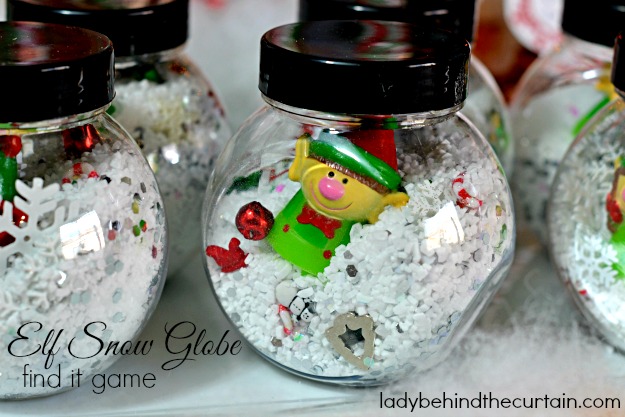 ELF CHRISTMAS PARTY SUPPLIES
MORE FIND IT GAME IDEAS
NEVER MISS A POST