Buddy the Elf Christmas Party Table
Buddy the Elf Christmas Party Table | There are countless movie quotes from the "Elf" movie.  Which made styling this Buddy the Elf Christmas Party Table super easy.  The hard part was deciding which quotes to use.  Since I love them all it was hard to decide.  Take a look at the ones I chose!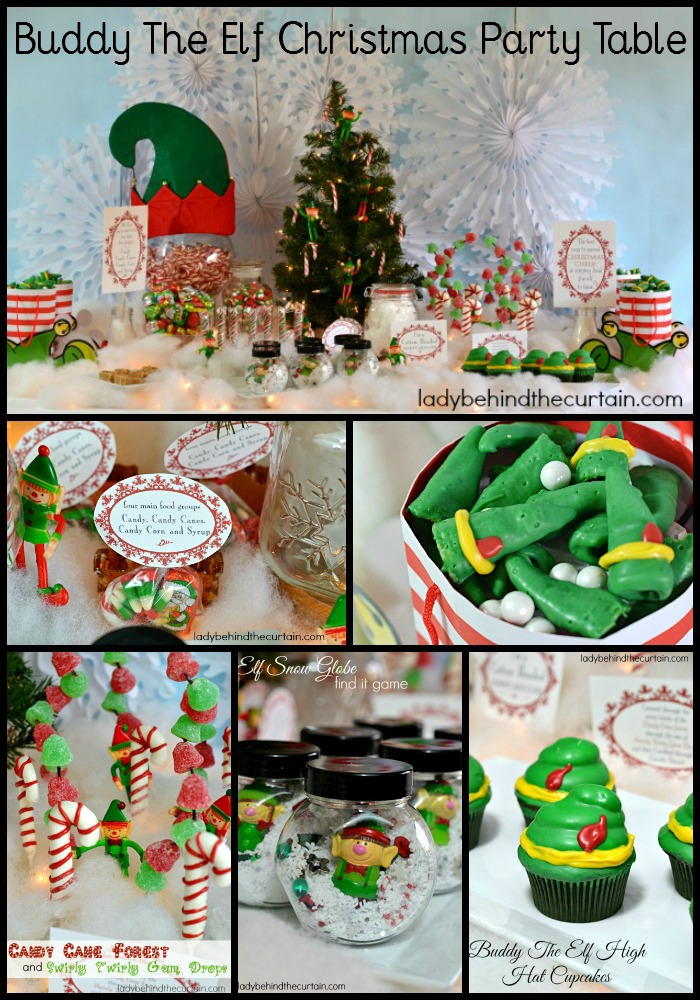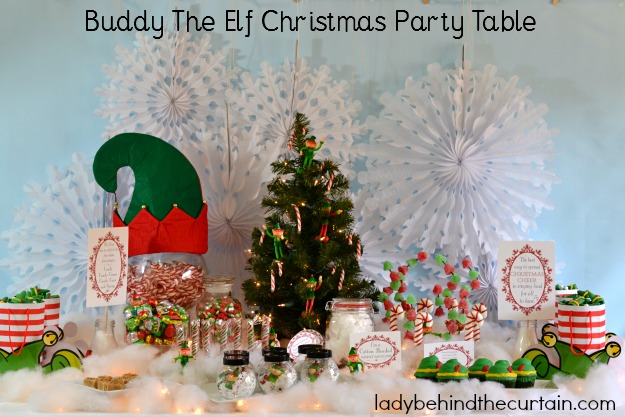 The first thing I do when I decide on a theme is draw out the landscape of the table (sorry I'm NOT sharing that drawing  😳 ).  Once that is done I go on the hunt for items that will fit my vision and put them in a folder.  I'm going to do something I've never done before.  I hope this will help you decide that putting together a party is easy as long as you know which comes first and how it all works.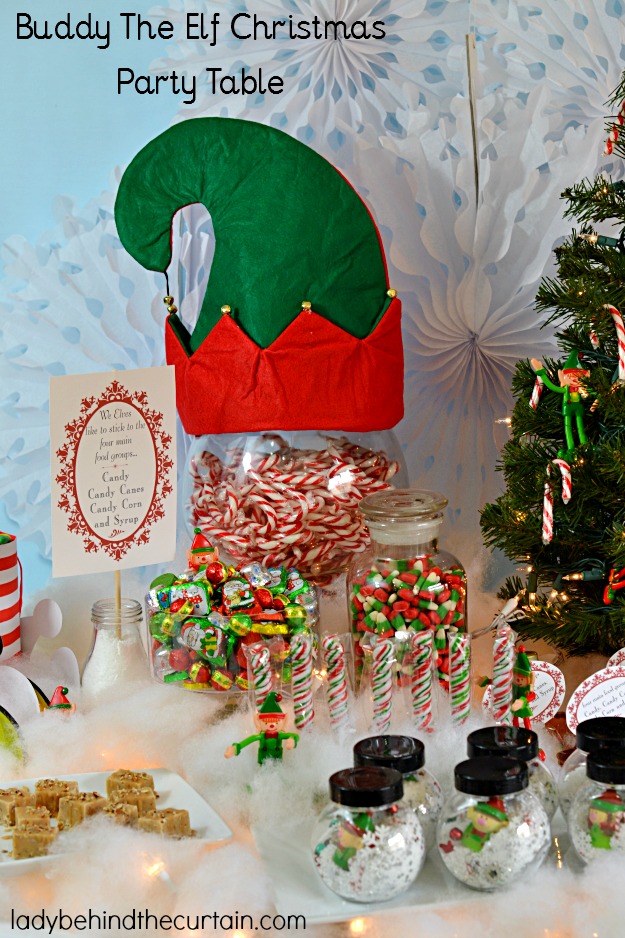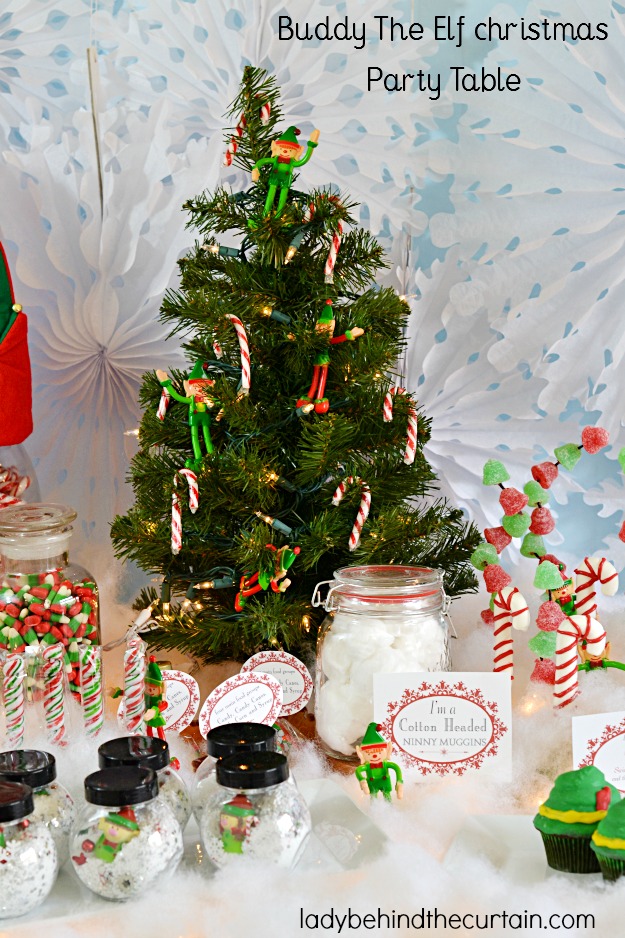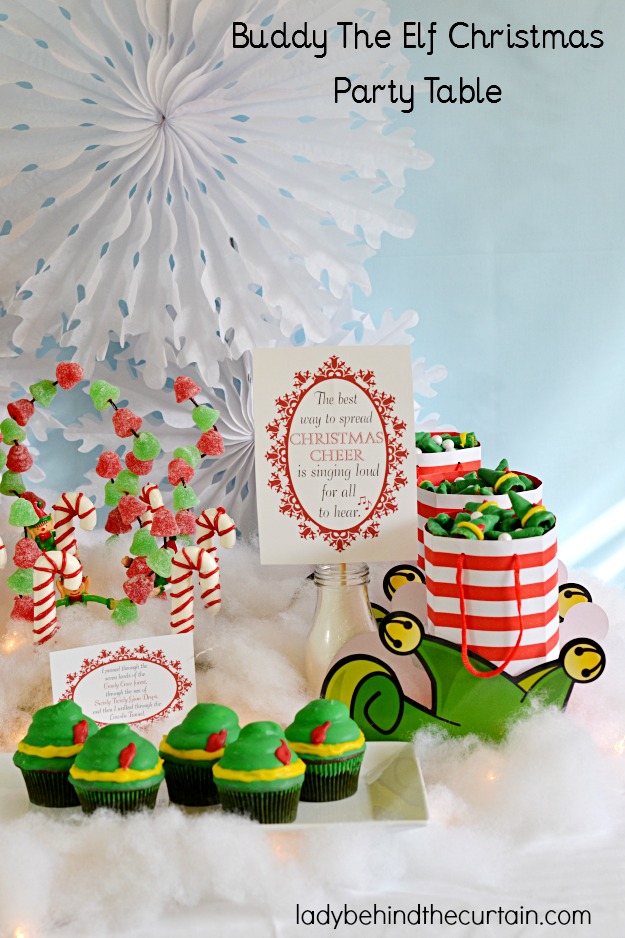 Designing my Buddy the Elf Christmas Party Table
Step One: Back drop with Tissue Snow Flakes and a blue piece of fabric.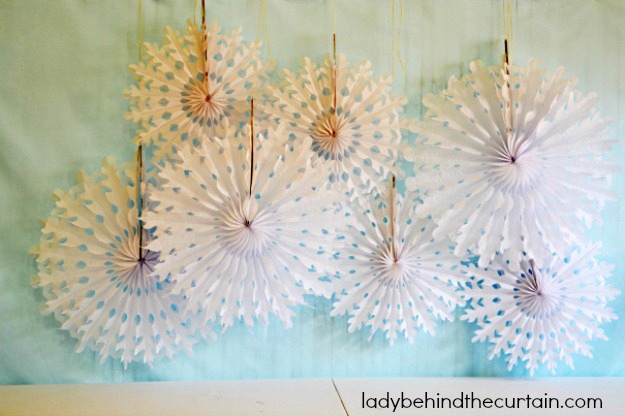 Step Two:  White table cloth and white lights.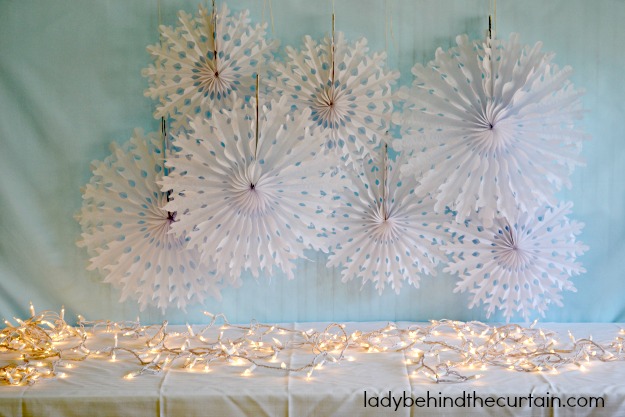 Step Three:  Centerpiece…  For my centerpiece I always choose something tall.  Then I work from there to create the different levels.  For this table a small Christmas tree seemed to fit the theme perfectly…you know being so good at elf culture and all.  😆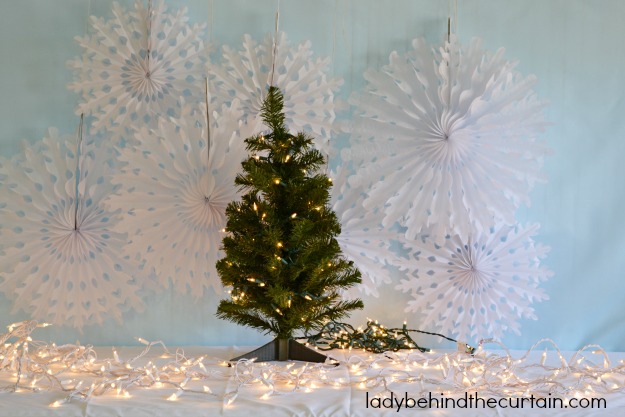 Step Four:  Elevations….anything you have around the house.  Paint cans, Styrofoam, books, pieces of wood, anything.  Adding different heights to your table will create visual interest.
Step Five:  Snow…for this table that would be fiber fill.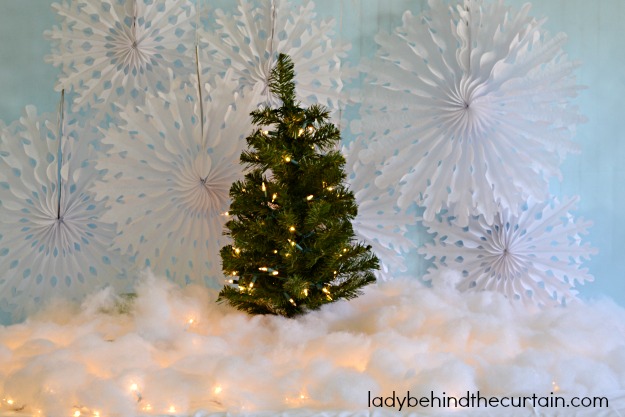 Step Six:  Containers…different sizes of containers ( tall, short, wide or slim) also helps with the appeal of your table.
So now it's time to add the food and treats.
Here are the printable signs Main Food Group, Cotton Headed and Candy Cane Forest  — and— Buddy The Elf – Spreading Christmas Cheer and Party Favor Tags
Four Main Food Groups Candy Station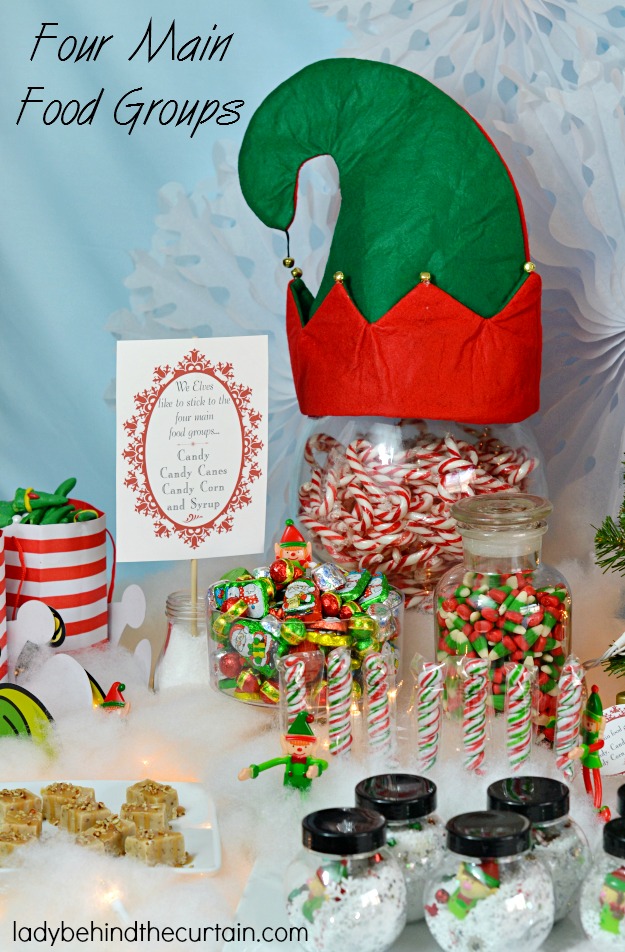 I got these adorable Elf Boot Shaped Bags from Oriental Trading and decided to fill them with my Buddy the Elf Hat and Snow Ball Party Mix.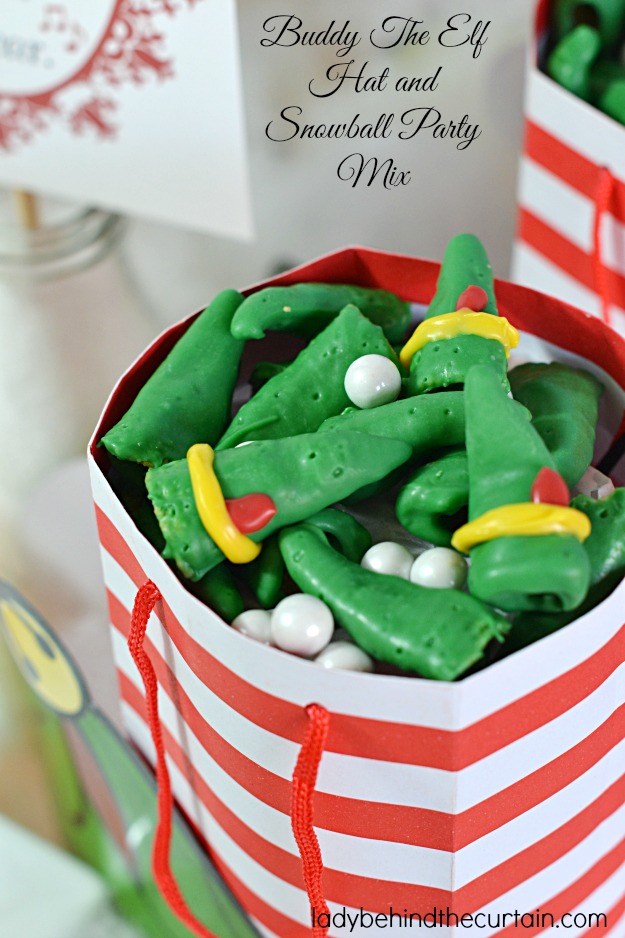 Elf Snow Globe Find It Game complete with an Elf Finger Puppet and a DIY Snow Globe.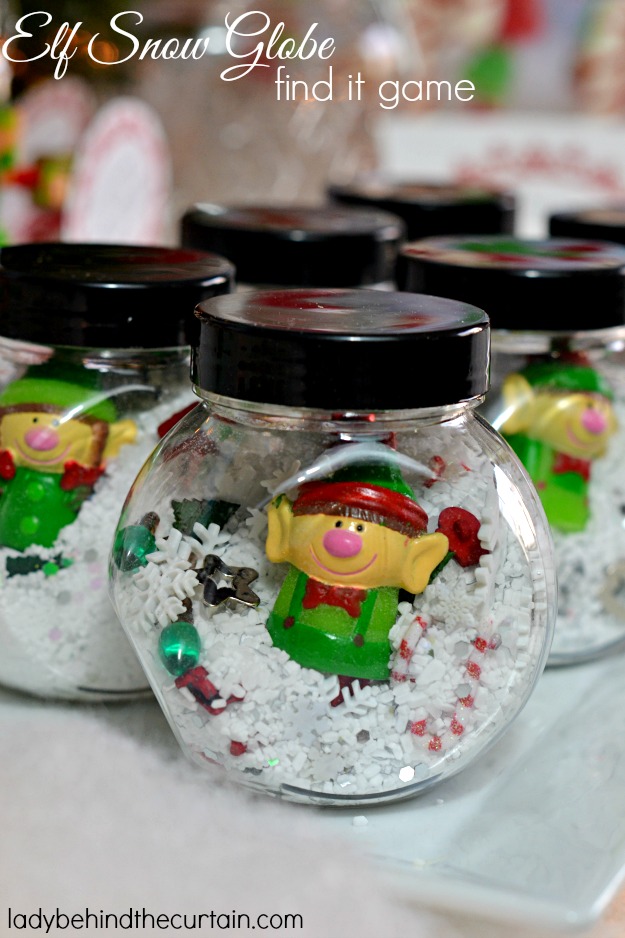 Buddy the Elf High Hat Cupcakes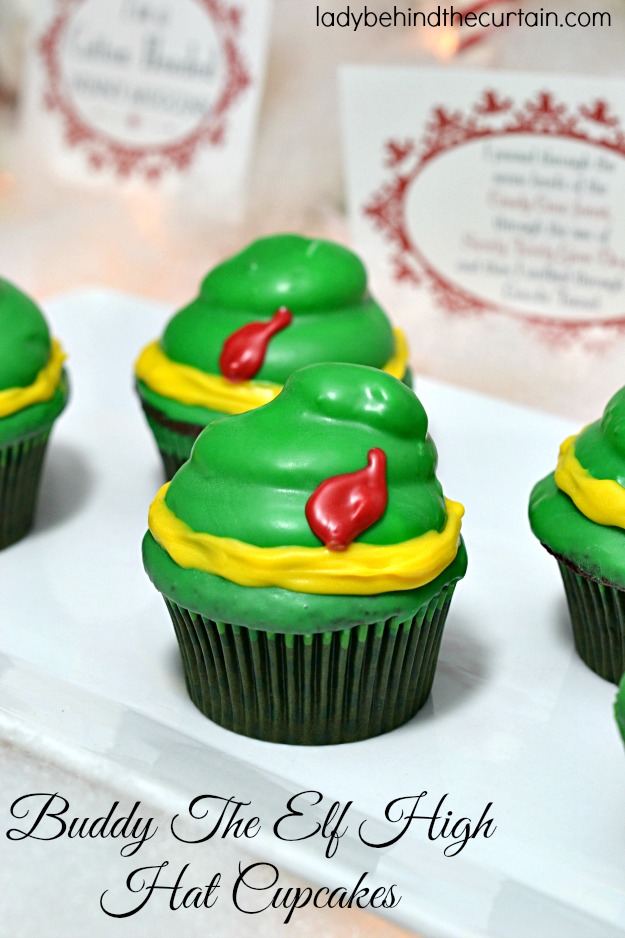 Main Food Group Party Favor
I found a maple leaf shaped container of maple syrup, added a candy cane, candy and holiday candy corn to complete the Elf Main Food Groups.  NOTE:  The link to print out your own party favor tags is above.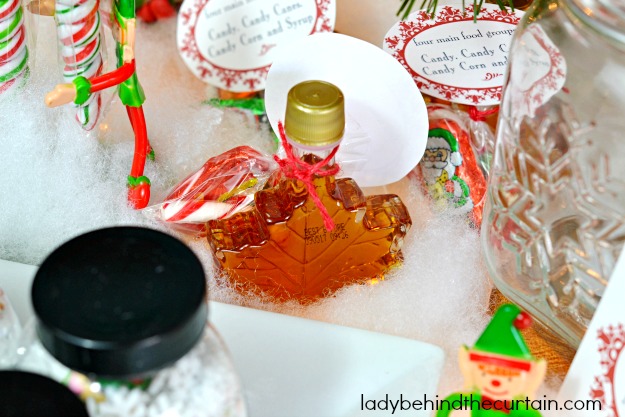 Main Food Group Candy Station including a recipe for… 5 Minute Maple Fudge.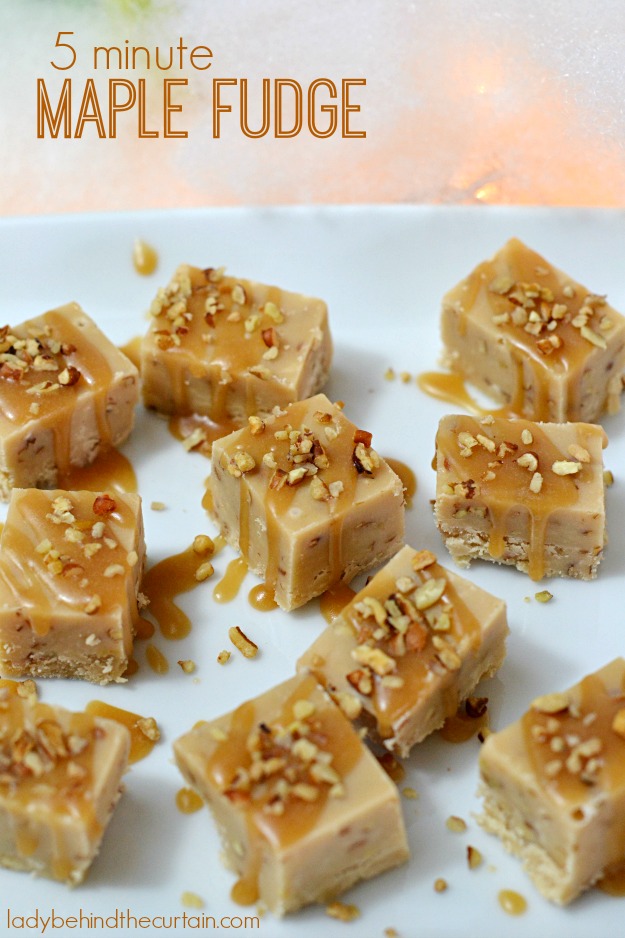 Create your own Candy Cane Forest and Swirly Twirly Gum Drops.  The candy canes were made with a chocolate mold.  The swirly gumdrops were gumdrops with a wire put through them, wrapped around a sturdy skewer.  Then I twisted the gumdrop sticks to look swirly and twirly (sorry I like how that sounds) and added Bendable Elves 😀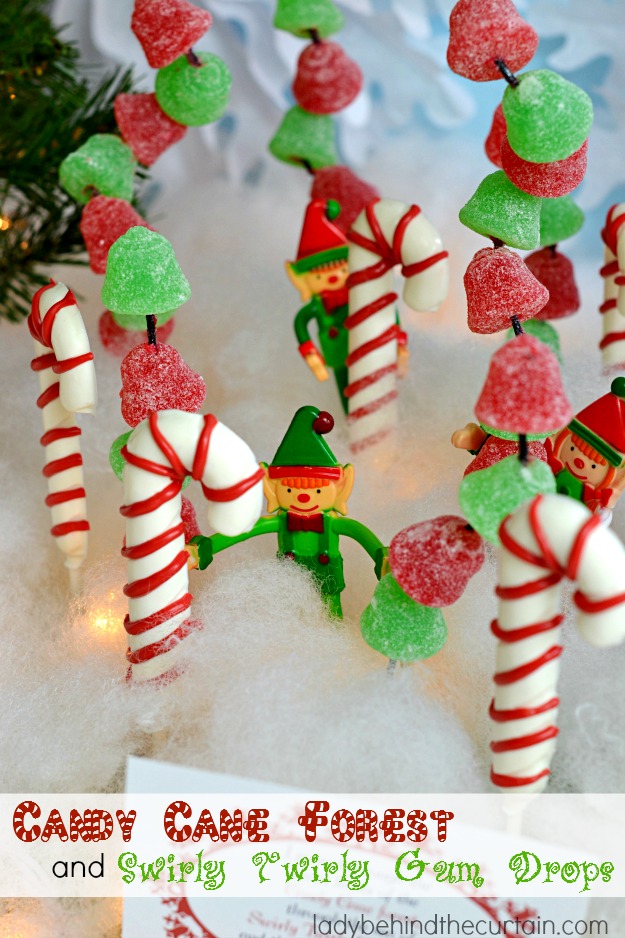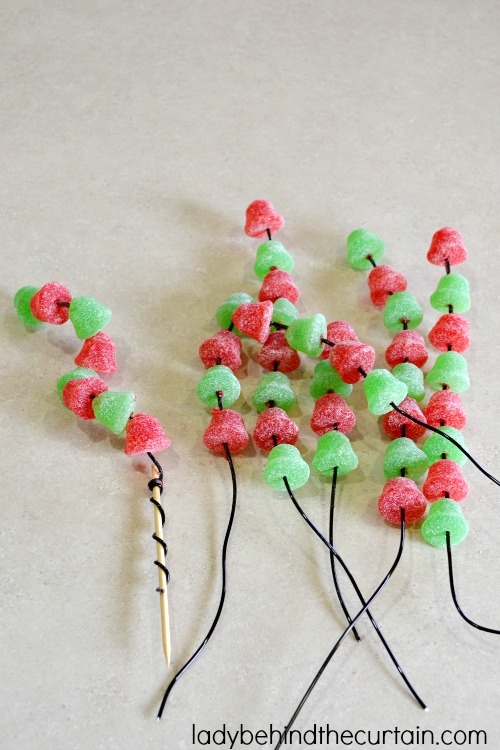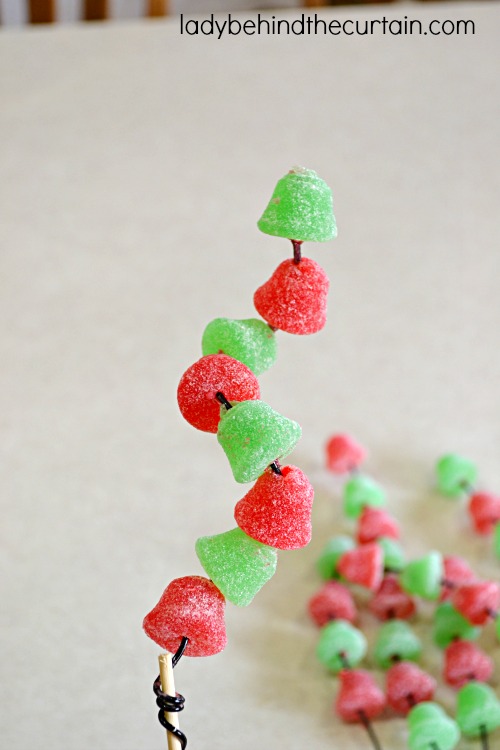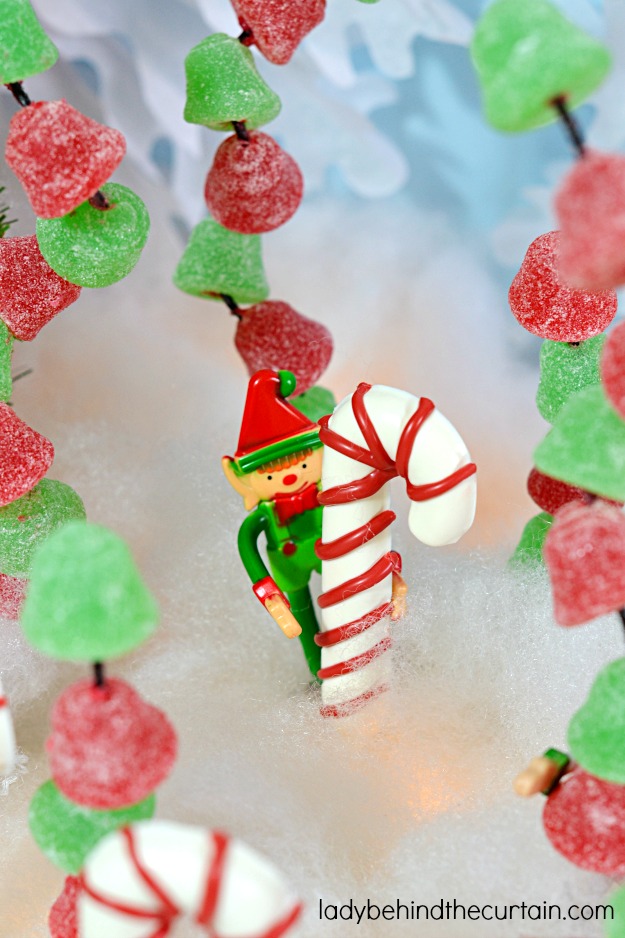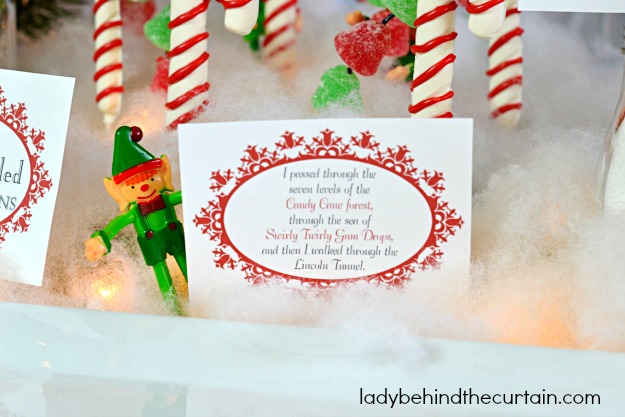 and…just for fun I'm a Cotton Headed Ninny Muggins Jar (print out for the sign is above) full of white cotton candy rolled into balls, Holiday Twist Pops and an Adult Size Elf Hat.