Buddy the Elf High Hat Cupcakes
Buddy the Elf High Hat Cupcakes: A piled high pillow of sweet meringue protected by a delicious candy shell. These semi homemade chocolate cupcakes start with a cake mix—topped with a light and fluffy meringue and then dipped in melted candy. The perfect Christmas Party Cupcake. Scroll down for a full Buddy the Elf Party Table and Party Printables.↓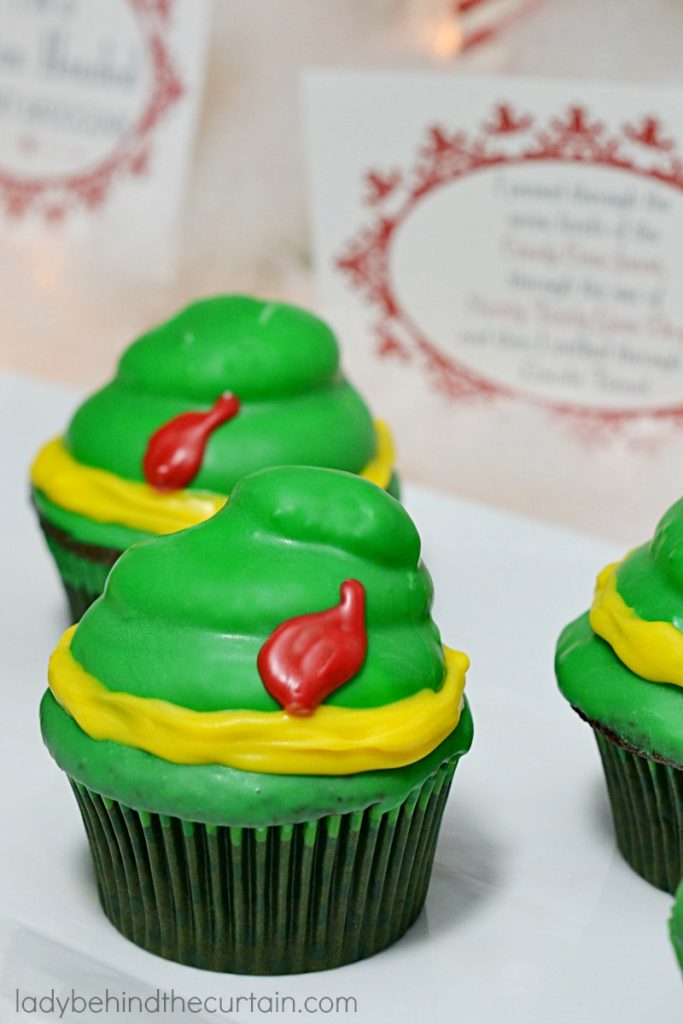 How to Make Meringue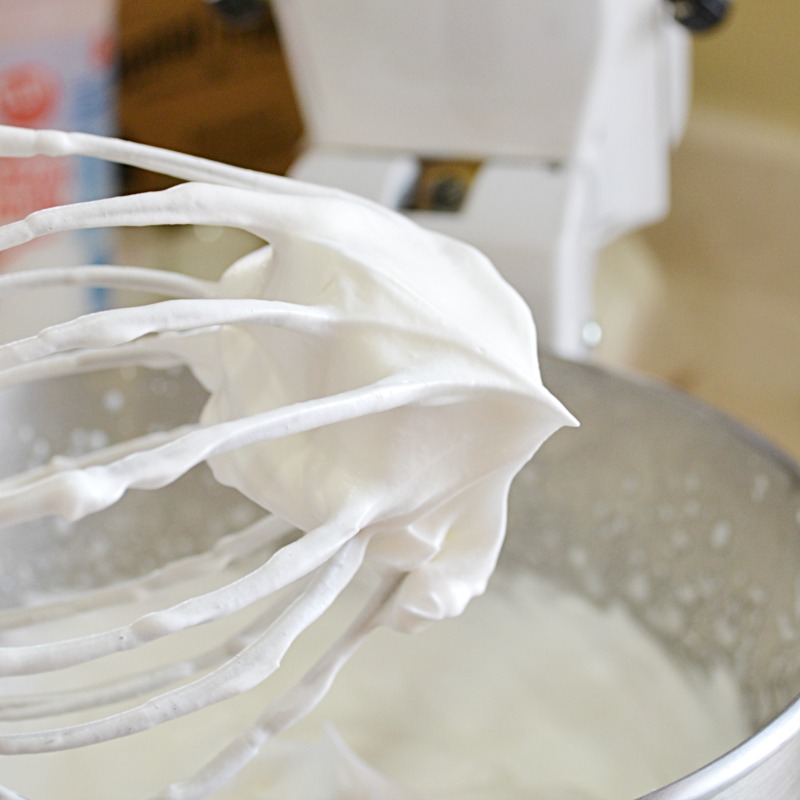 WITH MERINGUE POWDER: Making meringue is super easy thanks to meringue powder. You can purchase it at any store that carries cake decorating supplies.

All you do is add the meringue powder to your sugar mixture and whip until stiff peaks appear.
WITHOUT MERINGUE POWDER:

Beat 4 large egg whites using a mixer on medium speed until the eggs are broken and frothy.
Add ¼ teaspoon cream of tarter.
Beat to soft peaks on medium high.
Gradually add ¼ cup granulated sugar, a couple of tablespoons at a time, until it has all been incorporated.
Continue beating until glossy, stiff peaks form.
HOW TO MAKE BUDDY THE ELF HIGH HAT CUPCAKES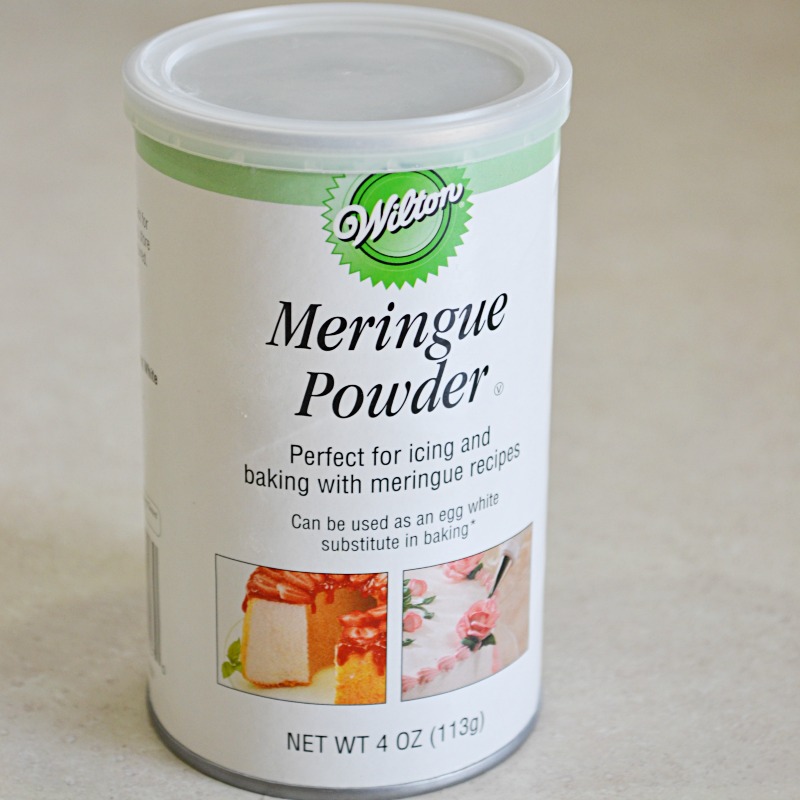 INGREDIENTS (printable recipe below)

CHOCOLATE CAKE MIX plus listed ingredients on the box
BOILING WATER
GRANULATED SUGAR
MERINGUE POWDER
GREEN CANDY MELTS
VEGETABLE OIL
RED CANDY MELTS
YELLOW CANDY MELTS

DIRECTIONS

Bake cupcakes as directed.
Mix boiling water and sugar until dissolved; set aside to cool.
Whip the cooled sugar water and meringue powder to very stiff peaks.
Fill piping bag with the meringue and pipe tall swirls (like an ice cream cone) onto each cupcake—place in freezer for several hours (about 4) or until firm.
Add green candy and oil to a medium microwave safe bowl. Heat 1 minute stir and continue heat in 30 second intervals at 60% until candy is melted and creamy.
Place a cookie sheet in the refrigerator.
Dip frozen cupcakes straight down into melted candy.
Place on the cookie sheet in the refrigerator until candy is hardened (about 5 minutes).
In TWO small microwave safe bowls melt the red candy melts in one and the yellow candy melts in the other.
Pour melted chocolate into squeeze bottles.
First pipe the red feather onto all the cupcakes and then the yellow band.
ELF PARTY SUPPLIES
BUDDY THE ELF PARTY TABLE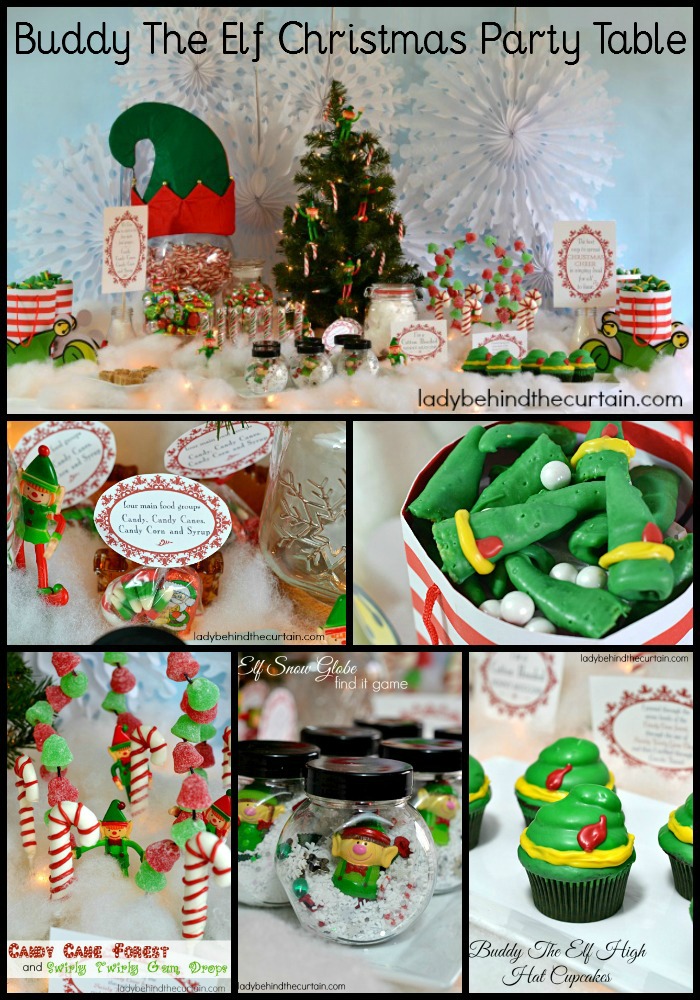 MORE CHRISTMAS PARTY CUPCAKE RECIPES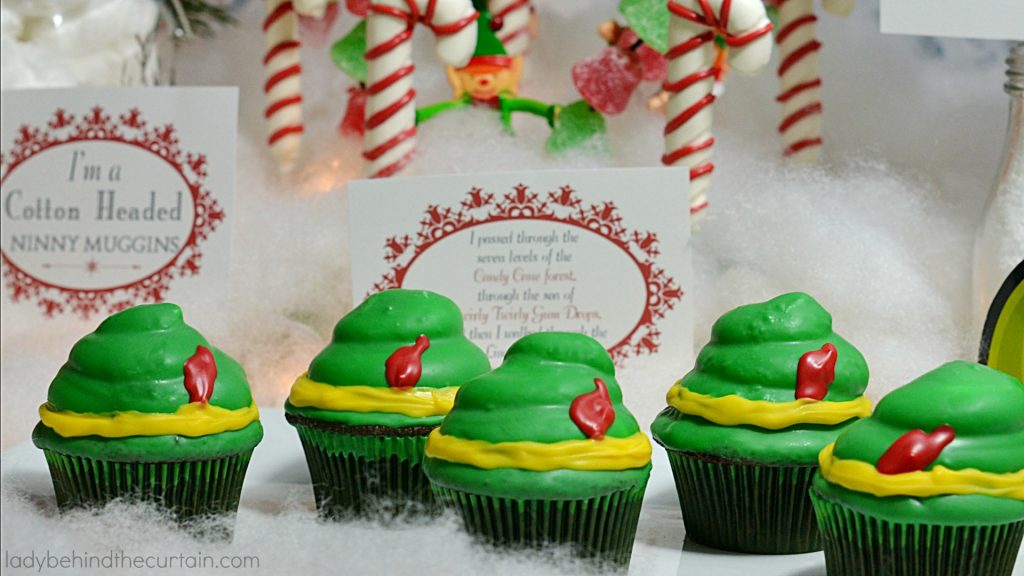 NEVER MISS A POST