Buddy the Elf High Hat Cupcakes
Create these fun Buddy the Elf High Hat Cupcakes for your kids Christmas Party!  "Elf" is one of my families favorite holiday movies.  So I decided this year I would create a fun Buddy The Elf Christmas Party.  Great for kids and adults.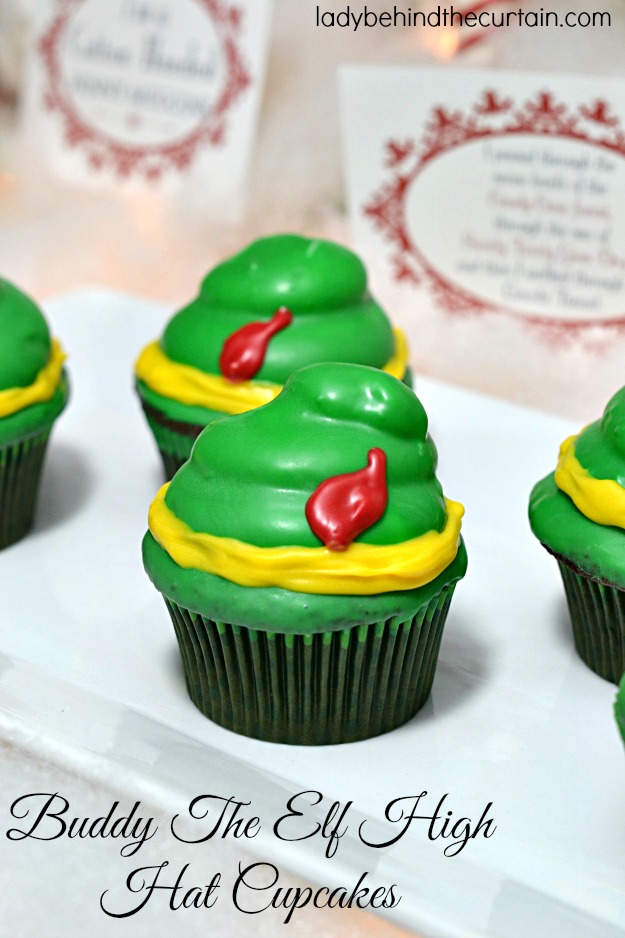 I have a confession to make I am a TOTAL frosting girl.  Forget about the cake and give me some sweet creamy frosting.  These High Hat cupcakes might of changed my mind.  A piled high pillow of sweet meringue protected by a delicious white chocolate shell.  Sooooo good!
Making meringue is super easy thanks to meringue powder.  You can purchase it at any store that carries cake decorating supplies.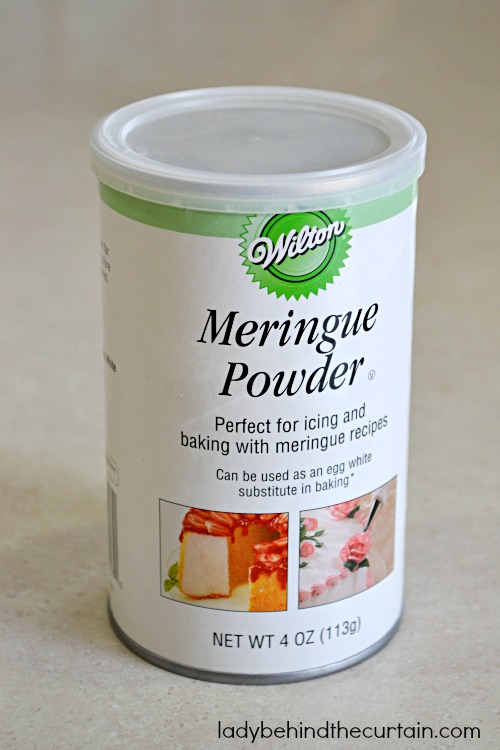 All you do is add the meringue powder to your sugar mixture and whip until stiff peaks appear.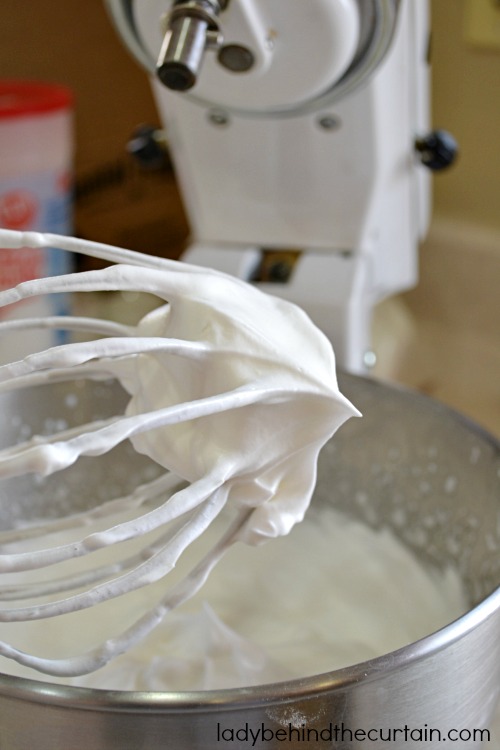 And pipe pretty swirls onto the cupcakes.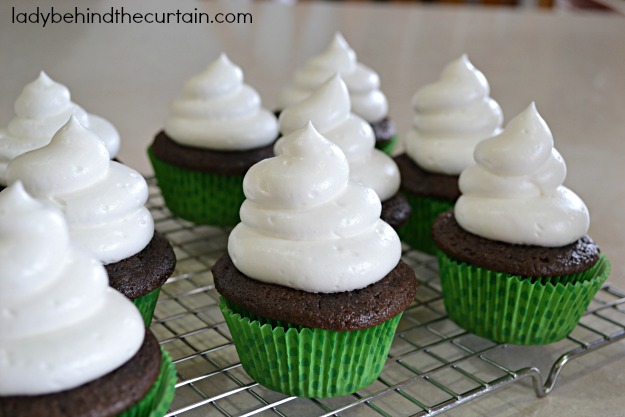 After they have been frozen for several hours dip the tops in melted green candy melts and decorate like a hat.  Look at the creamy inside.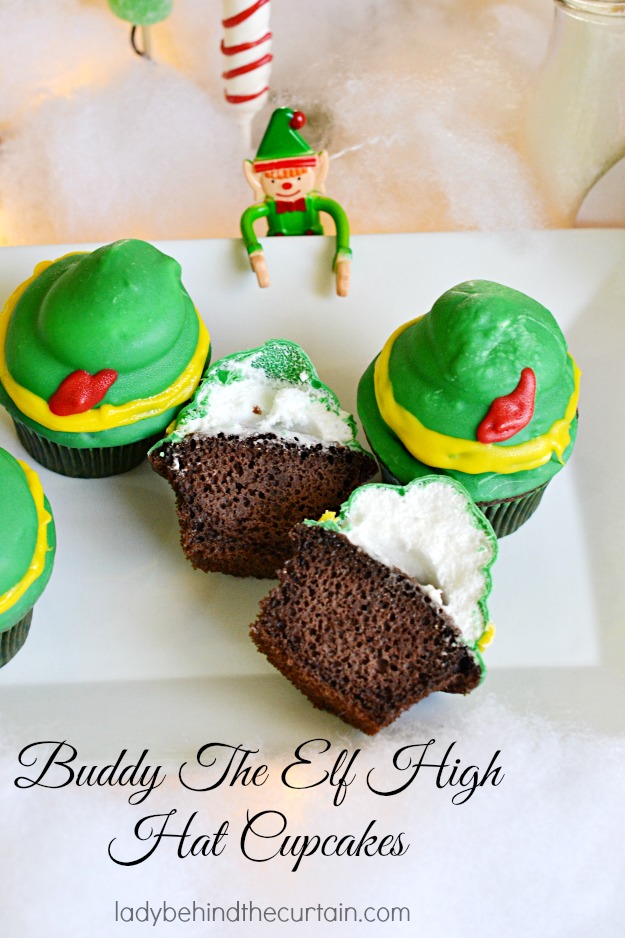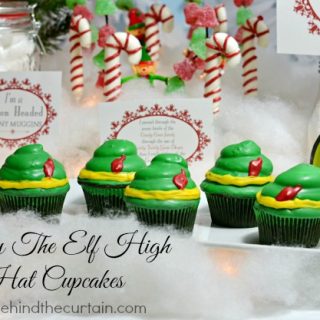 Buddy the Elf High Hat Cupcakes
Ingredients
For the Cupcakes
1 dark chocolate cake mix plus ingredients to make the cupcakes
For the Marshmallow Topping:
3/4 cup boiling water
1/2 cup granulated sugar
1/4 cup meringue powder
For the Chocolate Shell:
1 (12 ounce) bag green candy melts
3 tablespoons vegetable oil
Optional Decorations:
red candy melts
yellow candy melts
Instructions
For the Cupcakes:
Bake as directed on the package.
For the Marshmallow Topping:
Mix boiling water and sugar, stirring until the sugar is dissolved completely.
Set aside to cool. For quicker results place in the refrigerator
In a stand mixer fitted with the whisk attachments, whip the cooled sugar water and meringue powder to very stiff peaks.
Fill a piping bag with the meringue and pipe tall swirls onto each cupcake.
NOTE: You will only have enough for 18 cupcakes.
The look will be similar to that of a soft serve ice cream cone.
Place the topped cupcakes in the freezer for several hours (about 4) to firm up.
To Make the Chocolate Shell:
Add the chocolate and oil to a medium size microwave safe bowl.
Microwave 1 minute, stir and continue heating (about 45 seconds) until the chocolate is melted.
Stir until creamy.
To Dip Cupcake:
Invert frozen cupcake, dip straight down and hold briefly over bowl to drain any excess chocolate.
Place on a wire rack.
While you get the decorations ready put the dipped cupcakes back into the freezer.
For the Decorations:
In TWO small microwave safe bowls melt the red candy melts in one and the yellow candy melts in the other.
Pour melted chocolate into squeeze bottles.
NOTE: If you don't have squeeze bottles you can purchase them where ever candy melts are sold.
First pipe the red feather onto all the cupcakes and then the yellow band.
BUDDY THE ELF CHRISTMAS PARTY TABLE
MORE FUN PARTY CUPCAKE RECIPES
1. MOVIE TIME CUPCAKES  2. WHITE CHOCOLATE RASPBERRY CUPCAKES  3. SCARY DREAM CUPCAKES