Easy Pumpkin Caramel Sauce
This Easy Pumpkin Caramel Sauce is not just for ice cream.  Use it as a base to make a frosting, add it to your coffee or make a drizzle out of it for cinnamon rolls.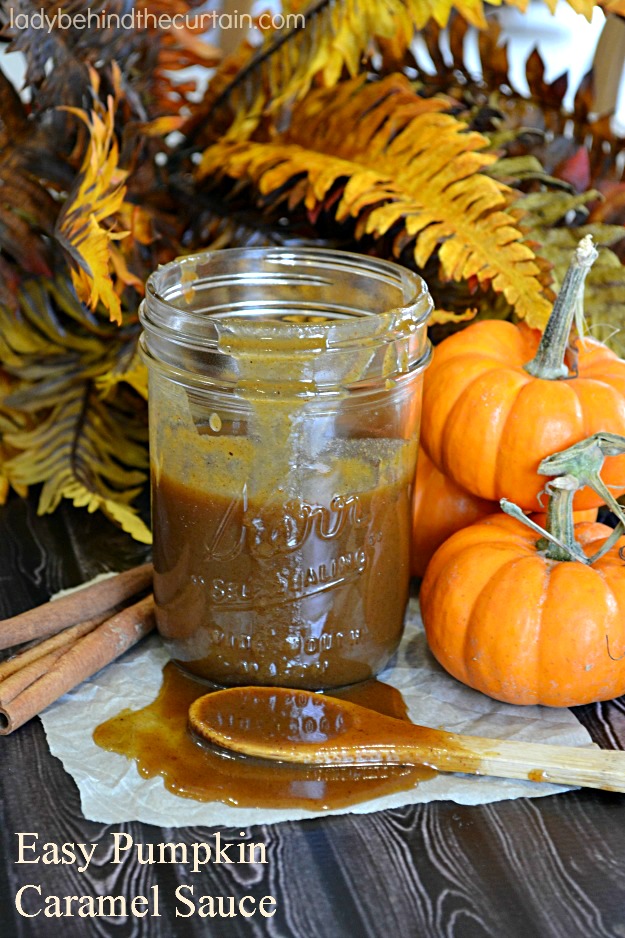 You can use pumpkin pie spice instead of the cinnamon, ginger and nutmeg.  I made my own spice blend to accommodate my families tastes (they don't like cloves or all spice).
I love the rich dark color you get from adding the pumpkin and spices.  Not to mention the flavor is out of this world!  I might of had a spoonful or two.  😆
Don't want to add spices?  You can make this EASY CARAMEL SAUCE without the pumpkin and spices.  Just as easy and just as good.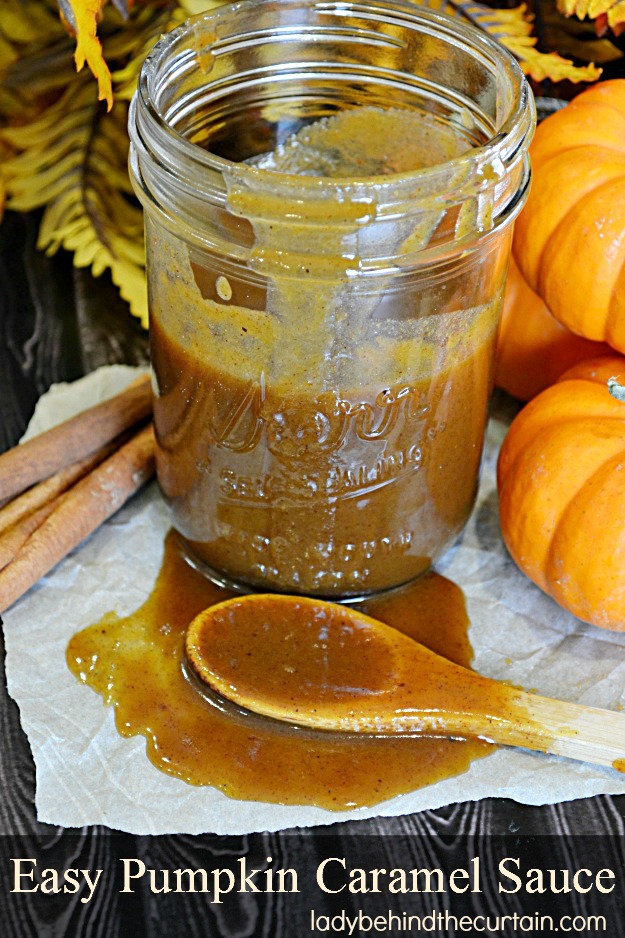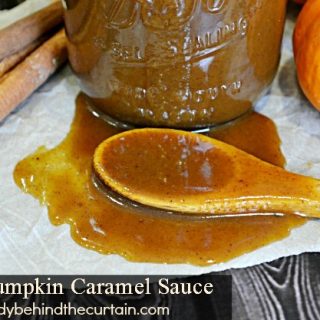 Easy Pumpkin Caramel Sauce
Ingredients
1 cup light brown sugar, packed
1/2 cup half and half
4 tablespoons butter
2 tablespoons solid pack pumpkin
1/2 teaspoon ground cinnamon
1/4 teaspoon ground ginger
1/4 teaspoon ground nutmeg
1/4 teaspoon coarse salt
1 tablespoon vanilla extract
Instructions
Mix the brown sugar, half and half, butter, pumpkin, cinnamon, ginger, nutmeg and salt in a saucepan over medium-low heat.
Cook while whisking gently for 5 to 7 minutes, until it gets thicker.
Add the vanilla and cook another minute to thicken further.
Turn off the heat, cool slightly and pour the sauce into a jar.
Refrigerate until cold.