Celebrating The Red, White and Blue!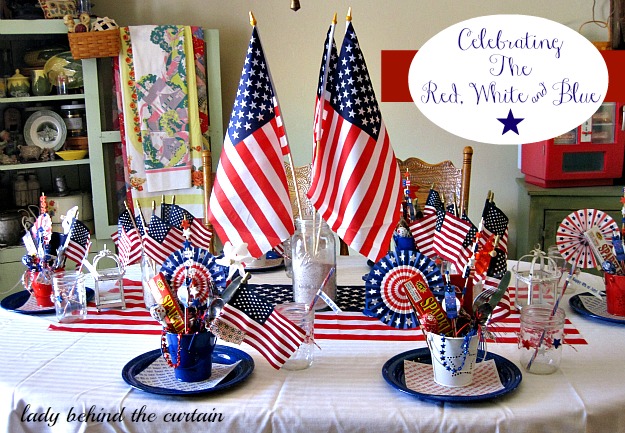 I LOVE AMERICANA! Seeing red, white and blue makes me happy. 🙂
Here are some fun, easy and affordable place setting ideas. I don't know about you, but if I came to someones party and they had a table like this I would think, "this is going to be a fun party!"
The Centerpiece was very easy. Mason jars filled with sand, flags stuck in the sand and lanterns. I covered the table with a white tablecloth and cut 2 flags off of their dowels they came on from the Dollar Tree and placed them as a runner.
Close up of the centerpiece.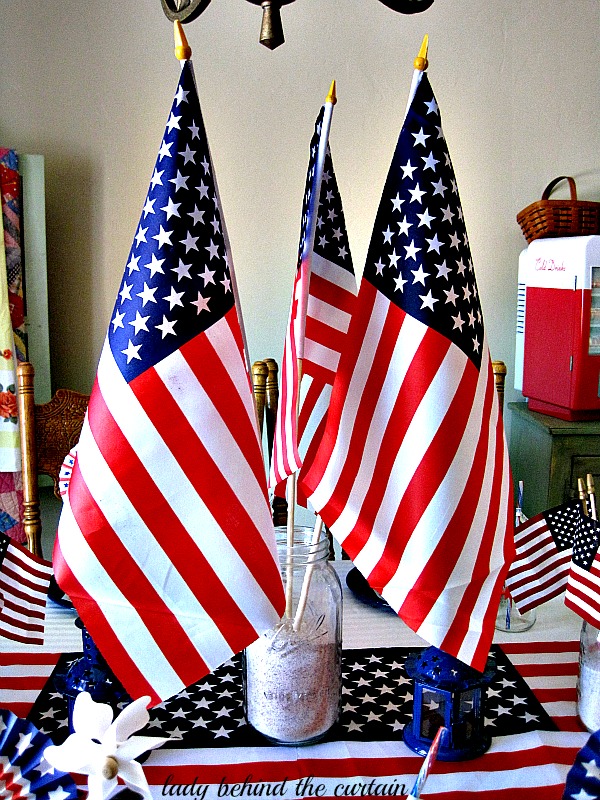 Each place-setting received a bucket filled with goodies. Cutlery, sparklers ,pinwheel ,necklace, candy ,paper fan, small flag and more. I placed each guests bucket on top of a paper I printed Happy 4th of July on which was setting on top of their plate.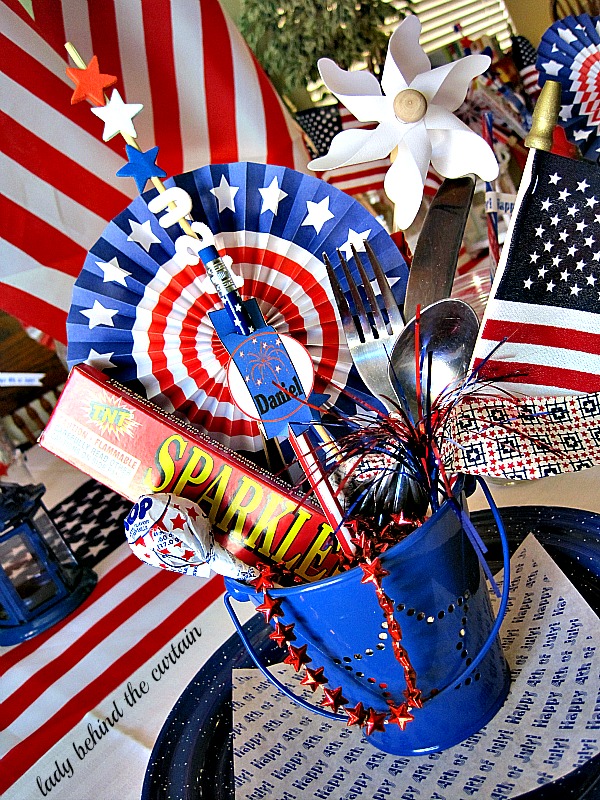 Here is a close up of the paper. It was printed in the Watermark feature on Print Shop.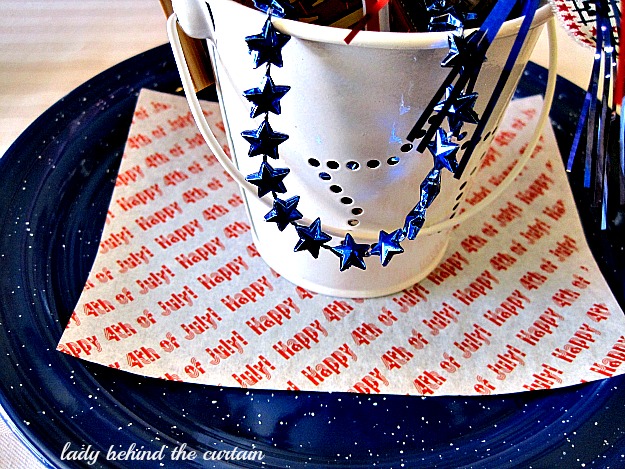 Each guest also had a decorated glass with a special straw.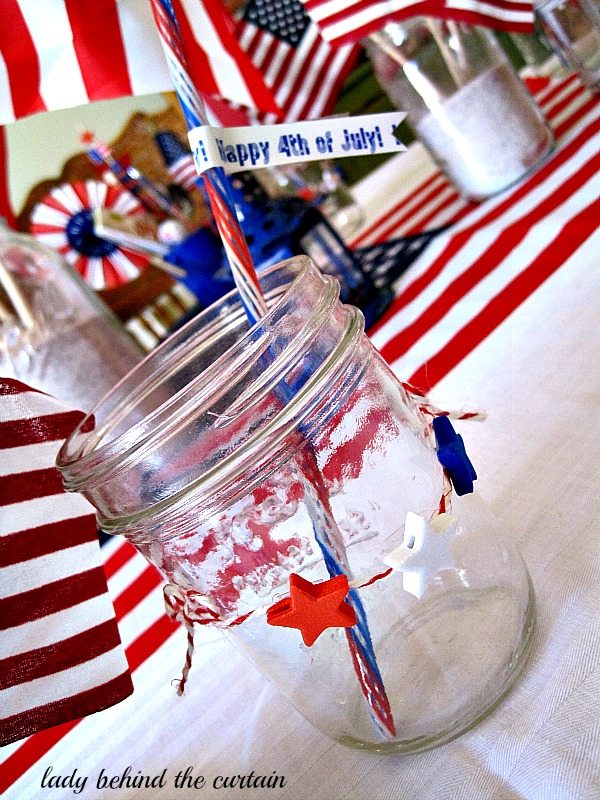 HAPPY 4TH OF JULY EVERYONE!