Cheese Filled Danish Rolls
Cheese Filled Danish Rolls | "This is the BEST danish I have ever had!"  That's what my husband said when he took his first bite of this delicious danish.  Starting with store bought crescent rolls, with cheesecake filling and a dollop of jelly.  These giant rolls are everything you love about danish rolls.  Your guests or family will think you made a quick run to the bakery…..but you didn't….you made them yourself!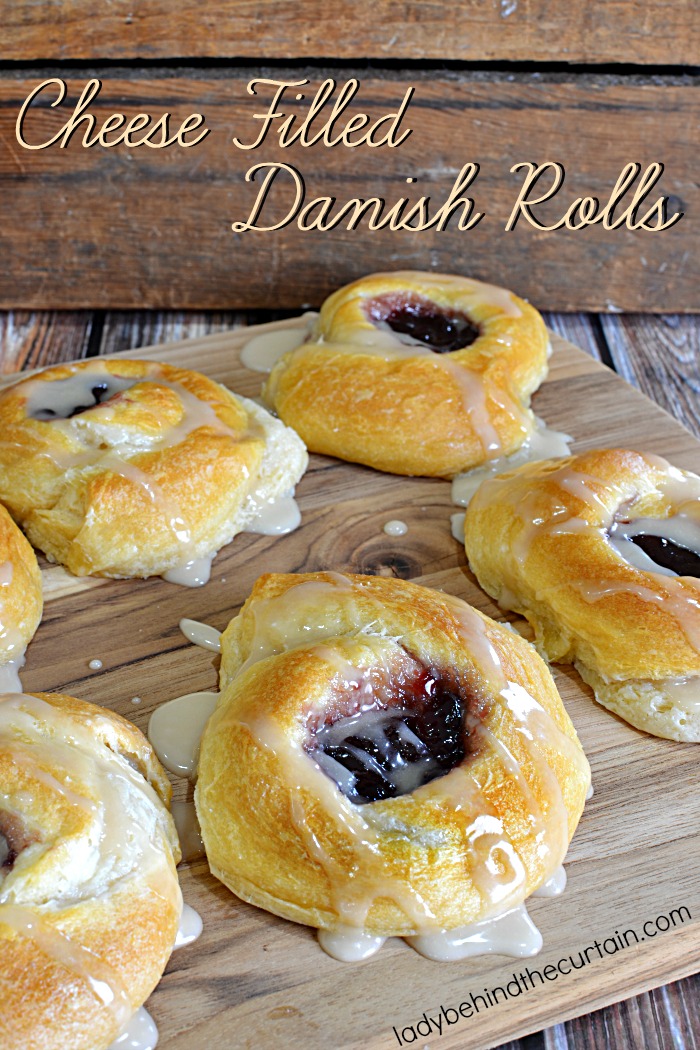 YES!  These are the best danish rolls YOU will ever have!  I am so happy my mom gave me her Pillsbury Best of the Bake-Off Cookbook from 1996 because it is filled with awesome recipes that I can't wait to try.    The winner for this recipe was: Barbara S. Gibson, she won the Grand Prize in 1975.  Thanks Barbara for sharing your awesomeness with us!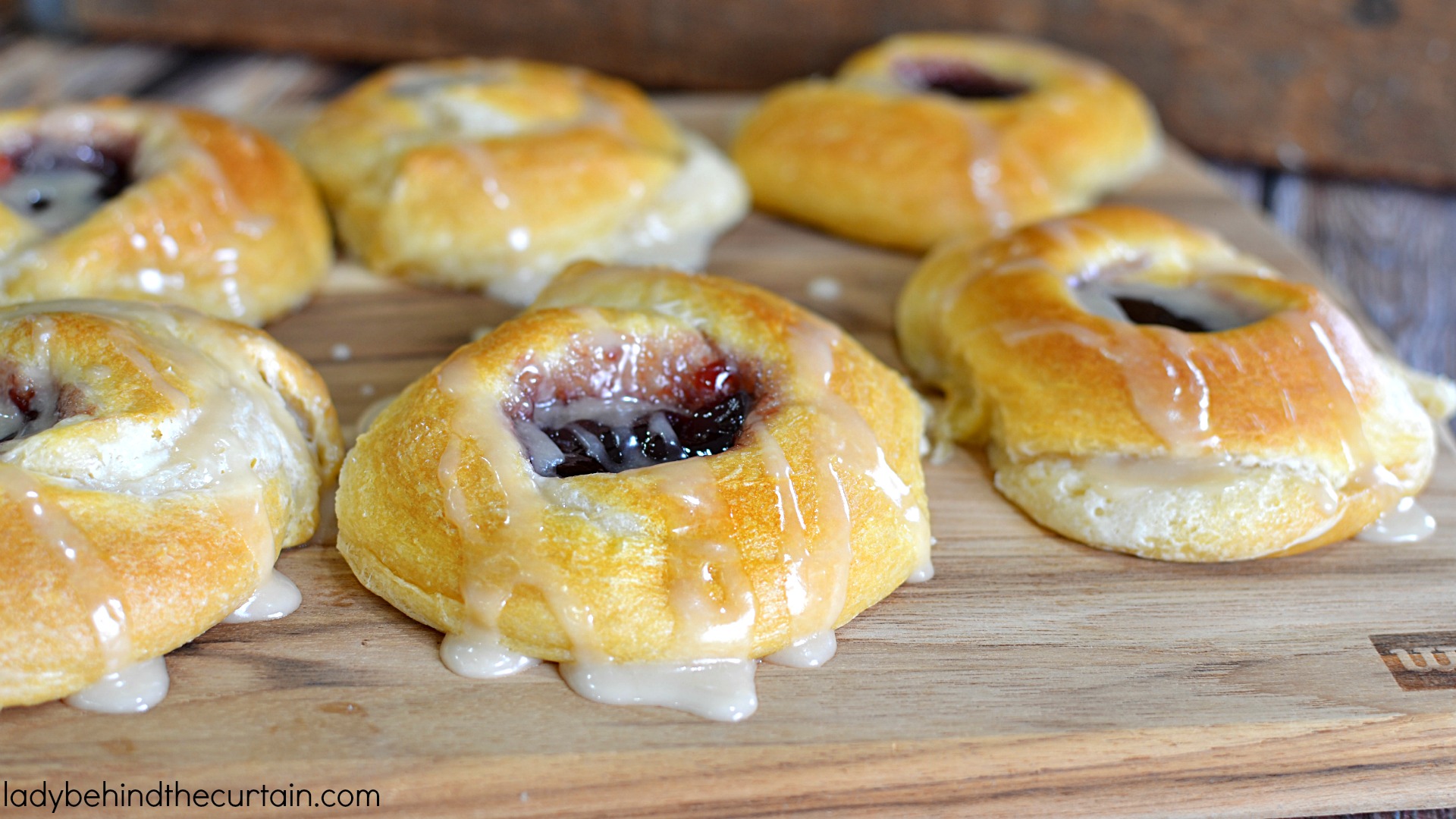 Press together two crescent rolls; spread on the cheesecake filling.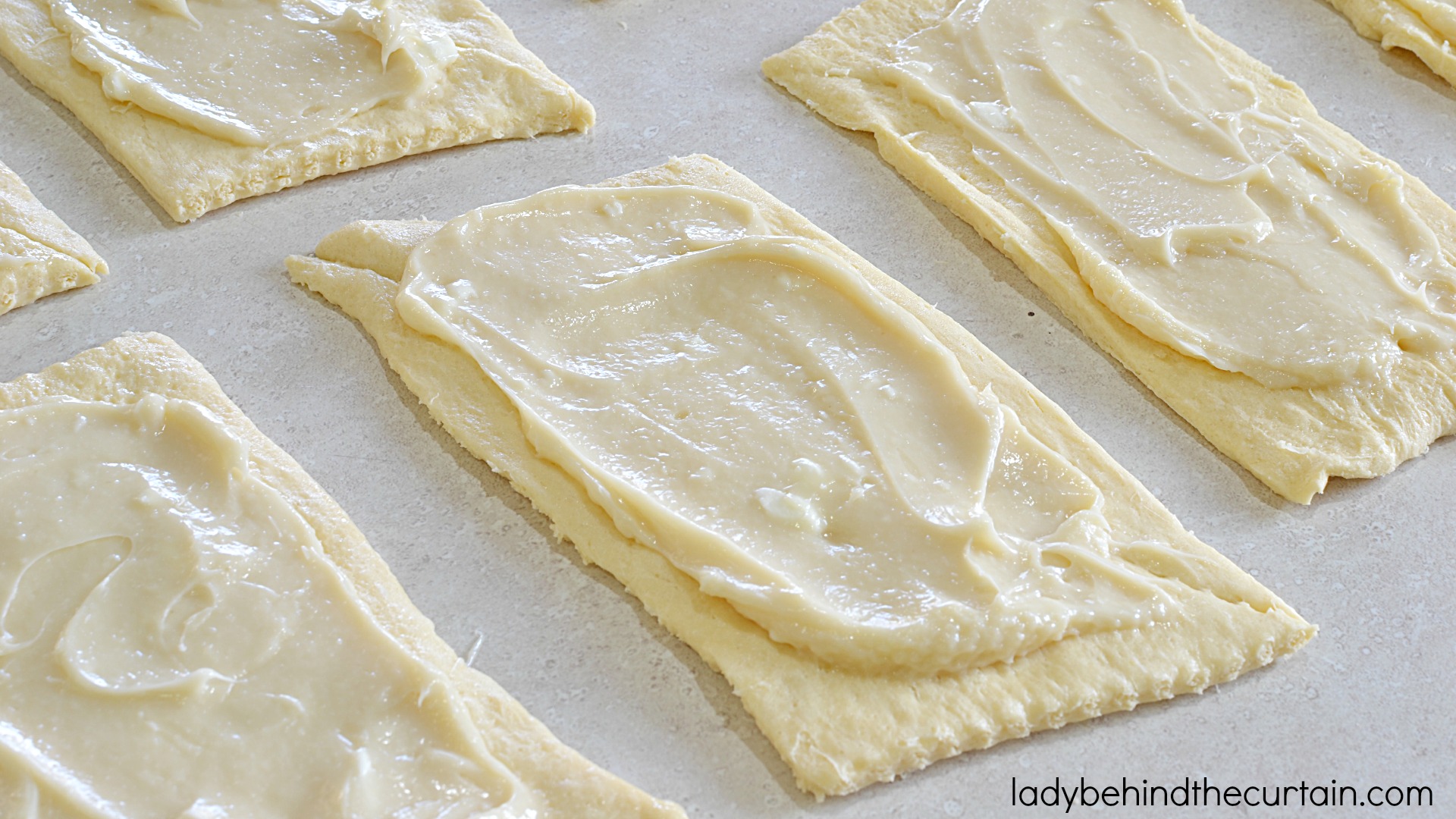 Roll into a snake shape.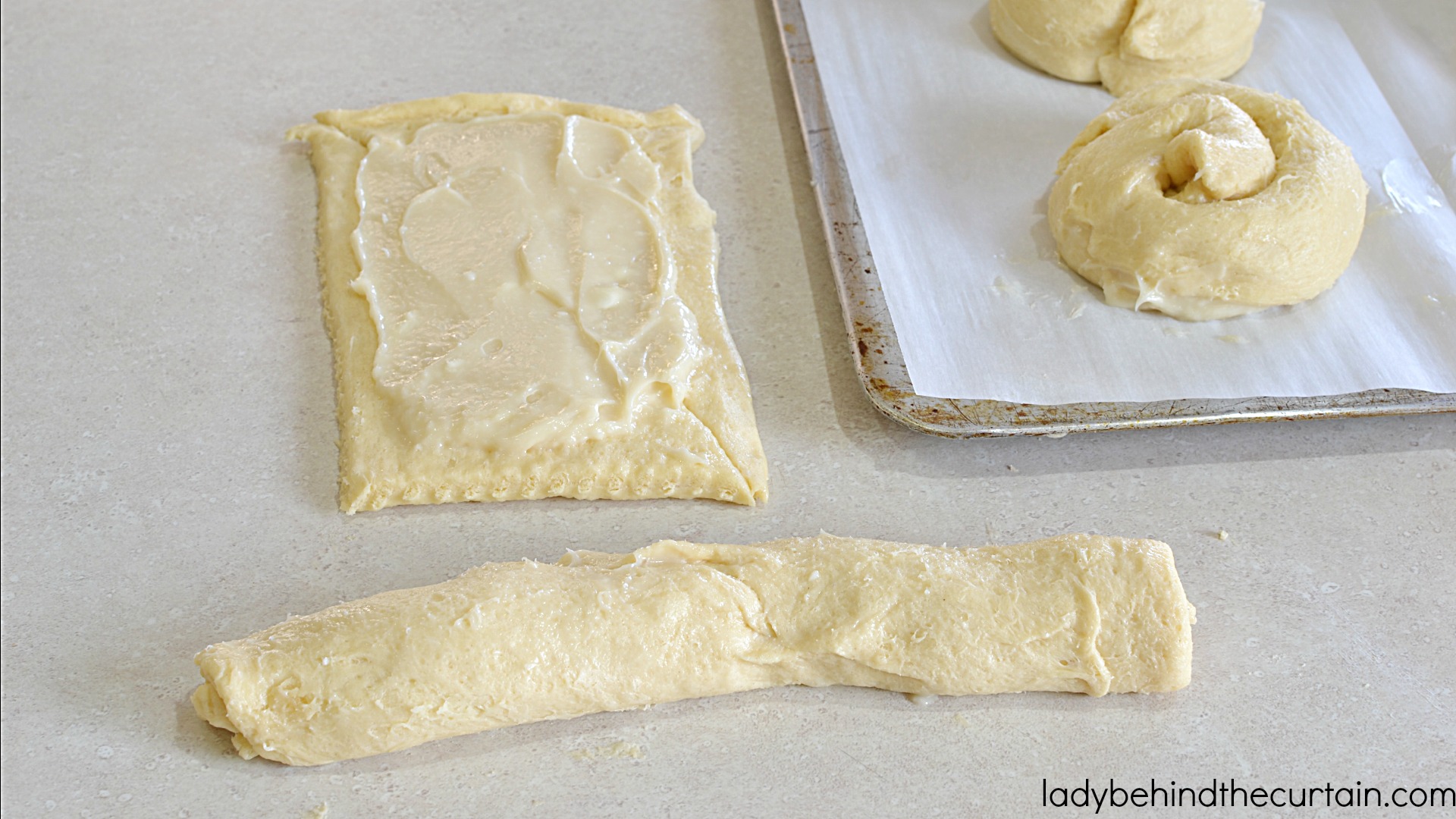 Form into a spiral.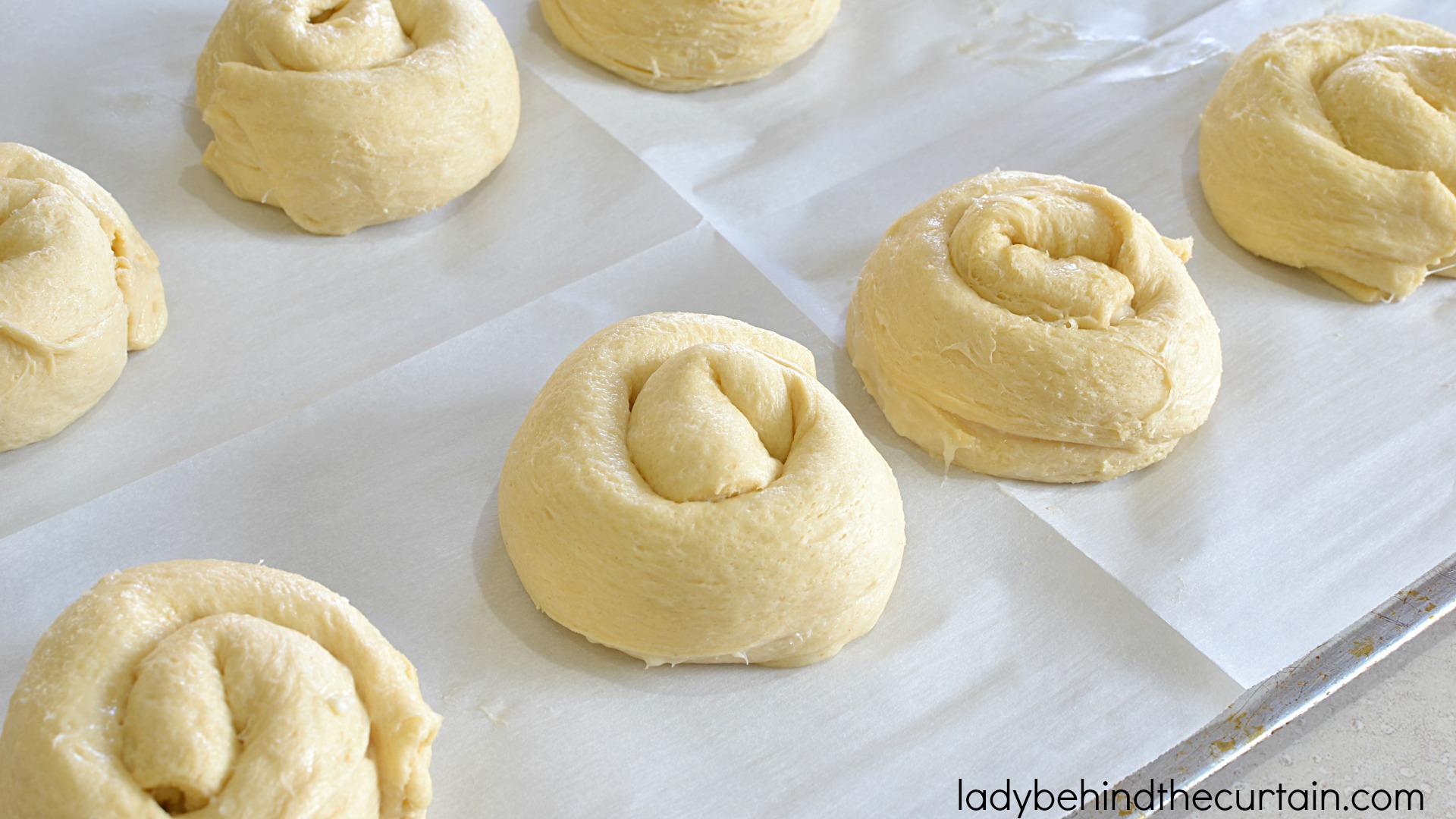 Make an indention in the center.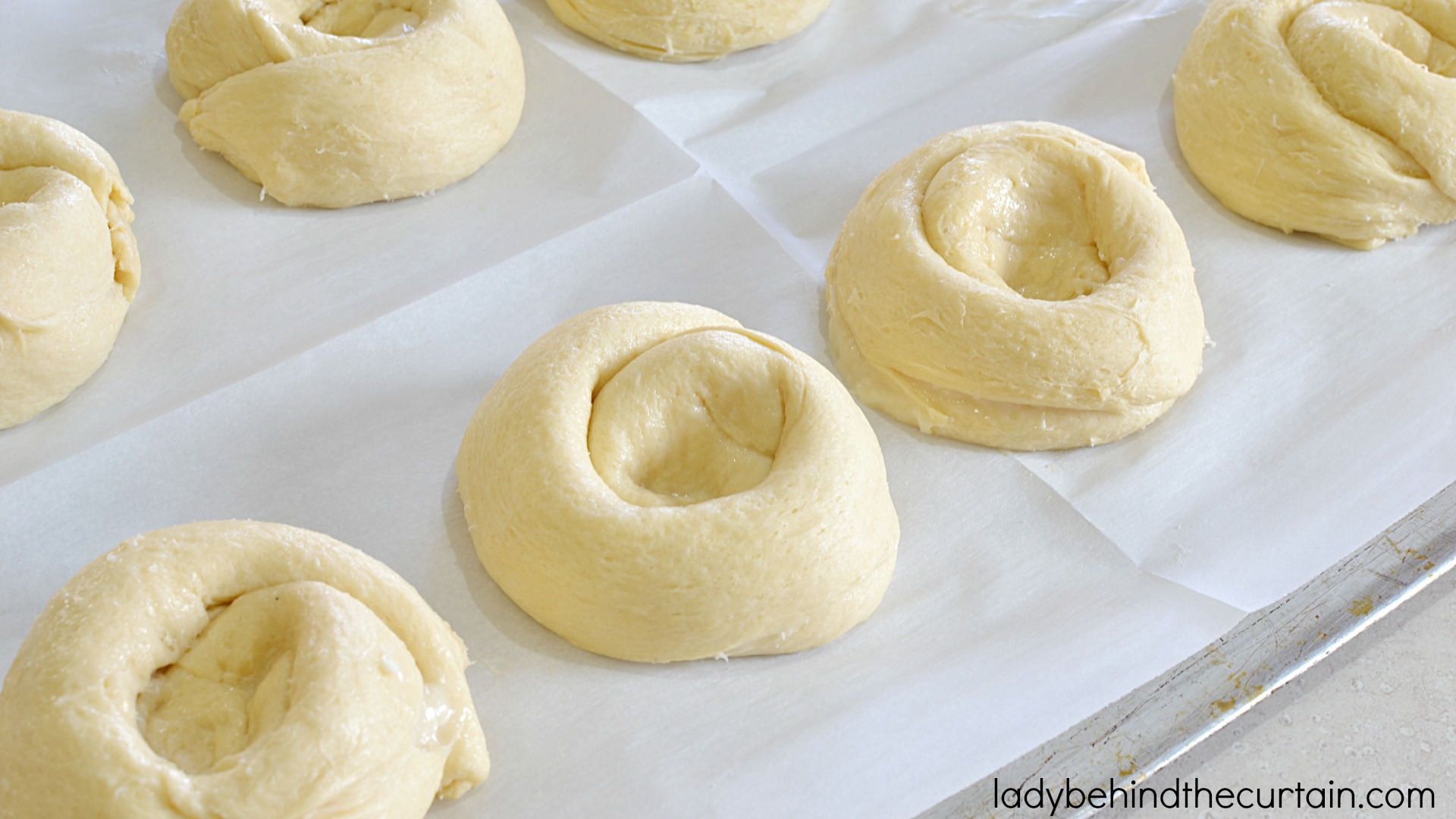 Fill with jelly.
MORE BREAKFAST RECIPES

GIANT CINNAMON ROLLS  2. DUTCH APPLE PIE MUFFINS  3. TRIPLE CINNAMON SCONES
Cheese Danish Rolls
Ingredients
For the Rolls:
1 (8 ounce) package cream cheese, room temperature
1/2 cup granulated sugar
2 teaspoons vanilla extract
2 (8 ounce) cans crescent rolls
8 teaspoons preserves or jam
For the Glaze:
1/2 cup confectioners' sugar
1 teaspoon vanilla
3 teaspoons milk
Instructions
For the Rolls:
Preheat oven to 350°.
Line a cookie sheet with parchment paper.
Combine cream cheese, sugar and vanilla; beat until smooth.
Separate dough into 8 triangles; firmly press perforations to seal.
Spread each rectangle with about 2 tablespoons cream cheese mixture.
Starting at longer side, roll up each rectangle, firmly pinching edges and ends to seal.
Place roll on prepared cookie sheet; coil roll into a spiral with seam on the inside, tucking end under.
Repeat for remaining rolls.
Make a deep indention in center of each roll; fill with 1 teaspoon of preserves.
Bake 20 to 25 minutes or until deep golden brown.
For the Glaze:
In a small bowl add the sugar, vanilla and milk.
Whisk until smooth; drizzle over warm rolls.