Cheese Filled Danish Rolls
Cheese Filled Danish Rolls | "This is the BEST danish I have ever had!"  That's what my husband said when he took his first bite of this delicious danish.  Starting with store bought crescent rolls, with cheesecake filling and a dollop of jelly.  These giant rolls are everything you love about danish rolls.  Your guests or family will think you made a quick run to the bakery…..but you didn't….you made them yourself!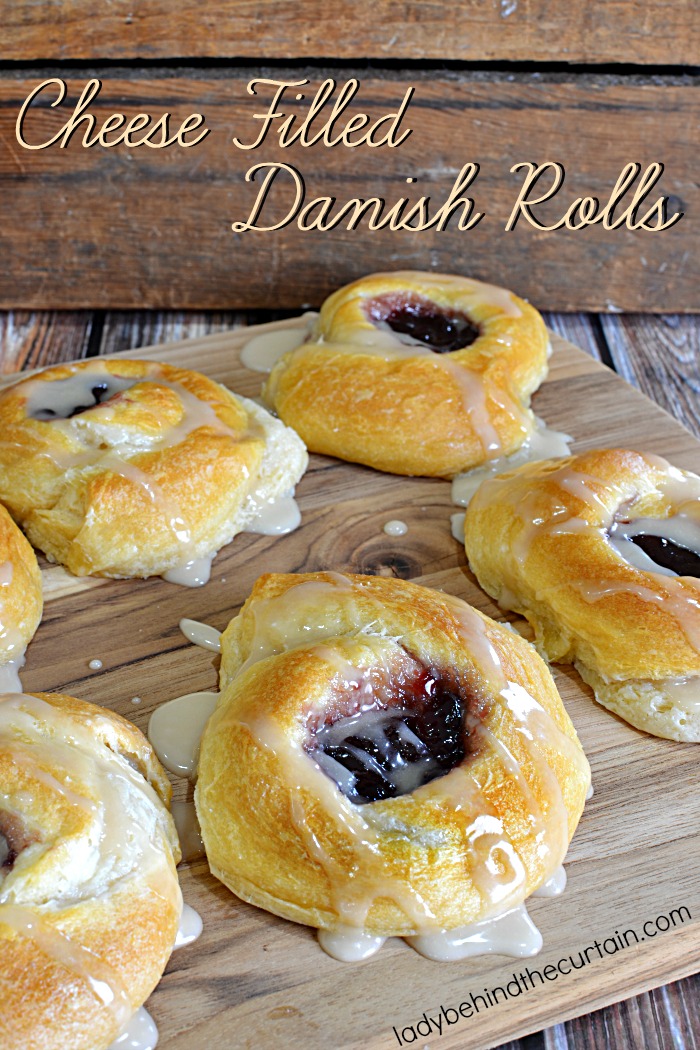 YES!  These are the best danish rolls YOU will ever have!  I am so happy my mom gave me her Pillsbury Best of the Bake-Off Cookbook from 1996 because it is filled with awesome recipes that I can't wait to try.    The winner for this recipe was: Barbara S. Gibson, she won the Grand Prize in 1975.  Thanks Barbara for sharing your awesomeness with us!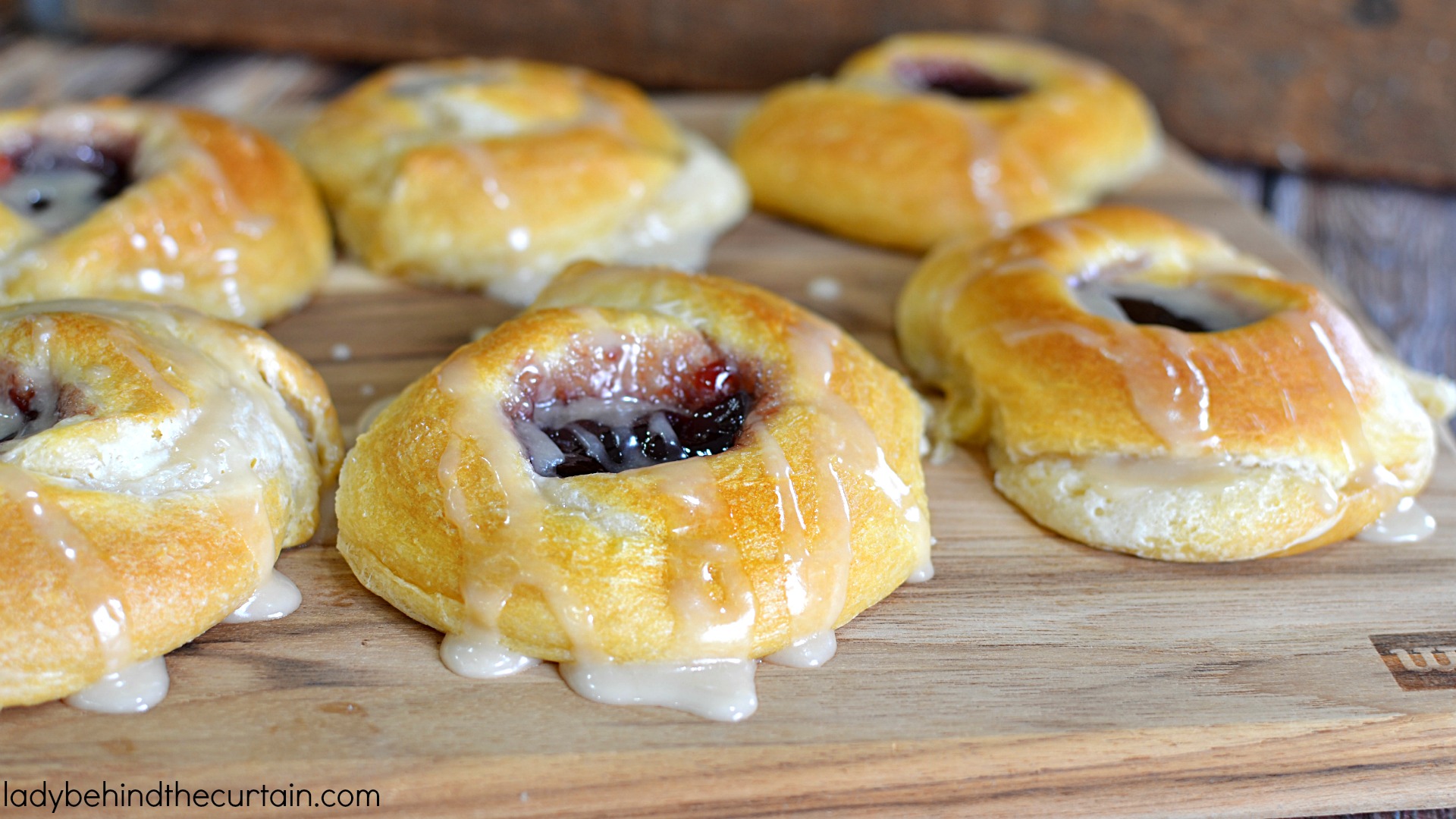 Press together two crescent rolls; spread on the cheesecake filling.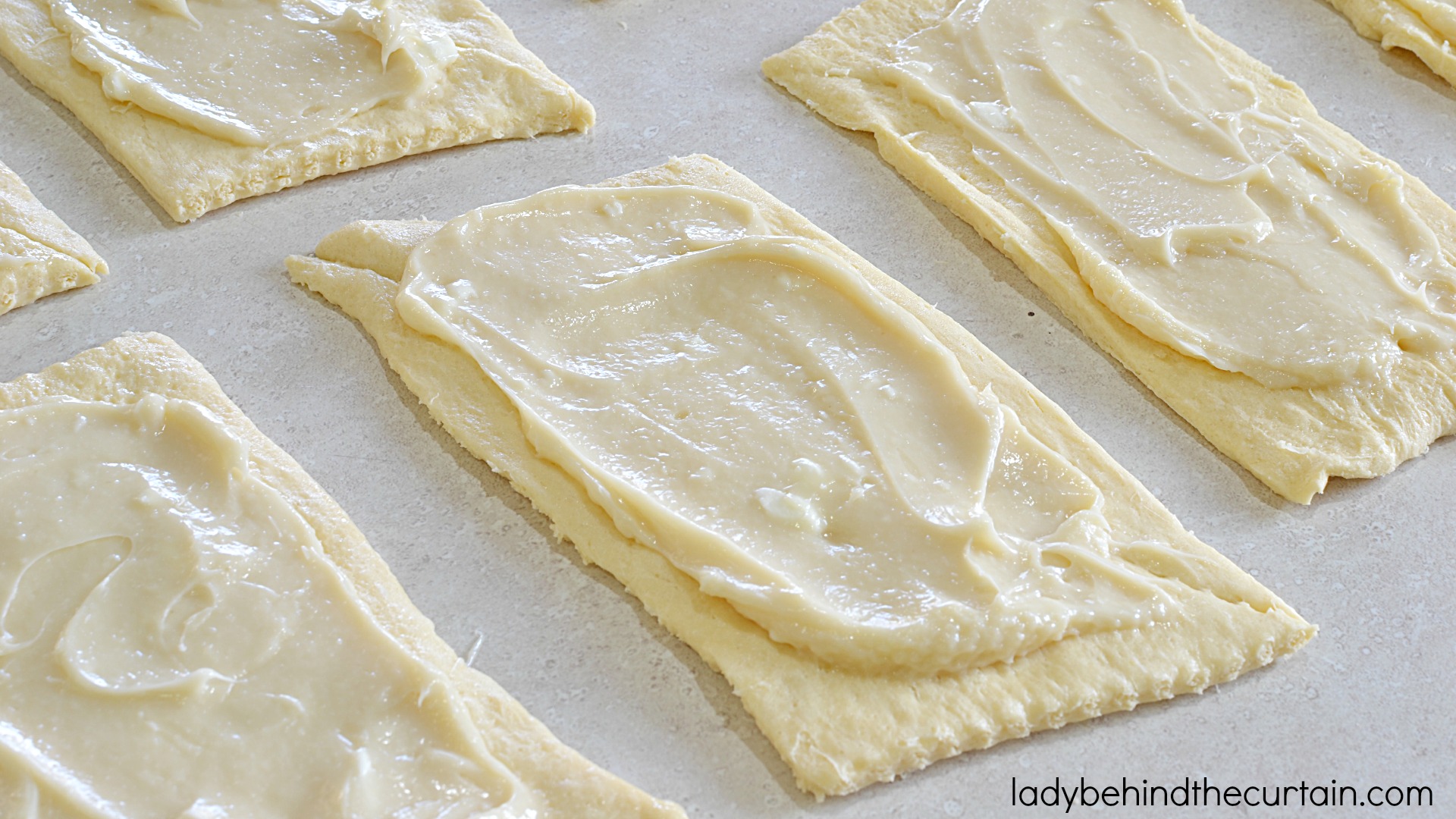 Roll into a snake shape.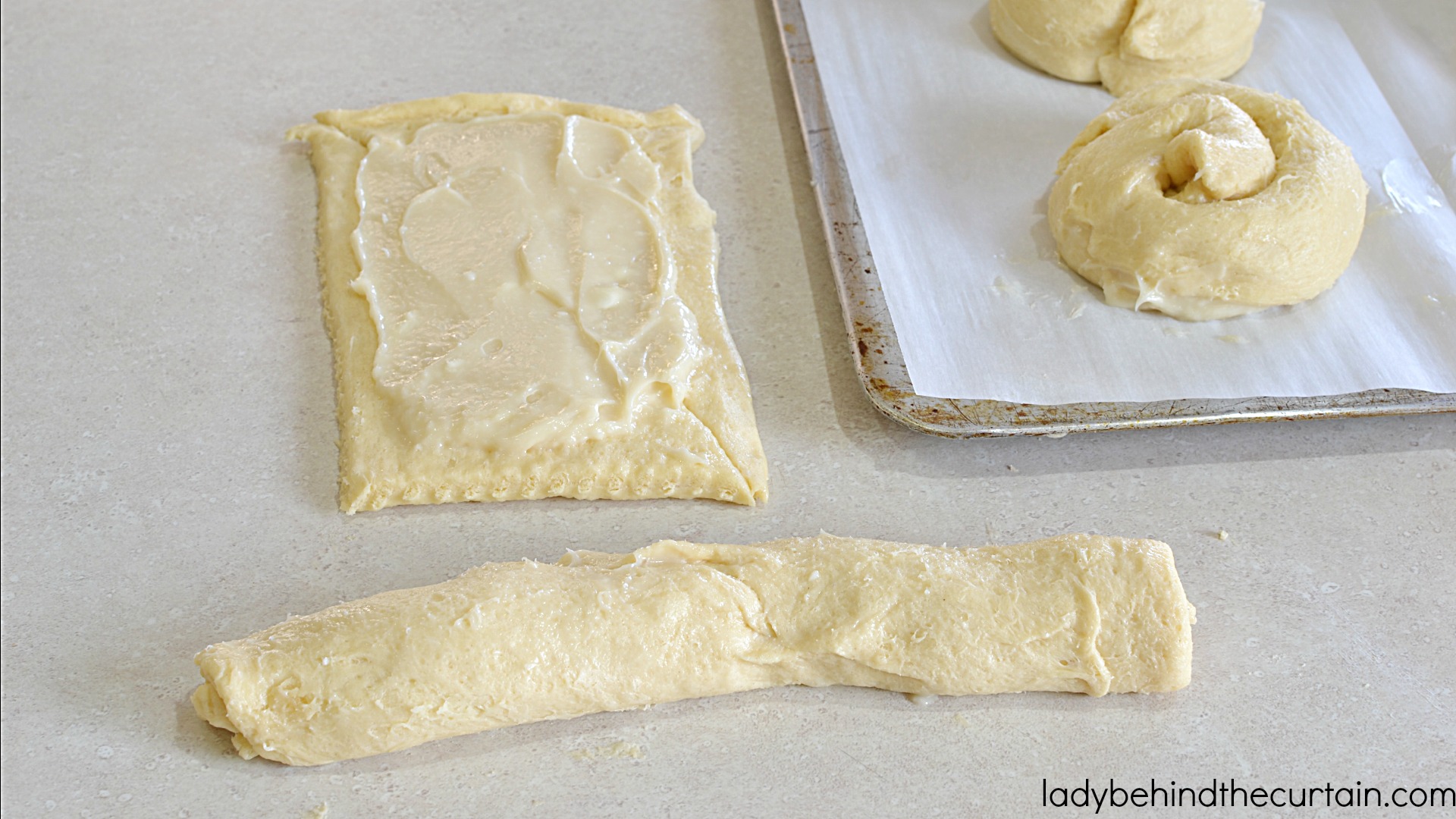 Form into a spiral.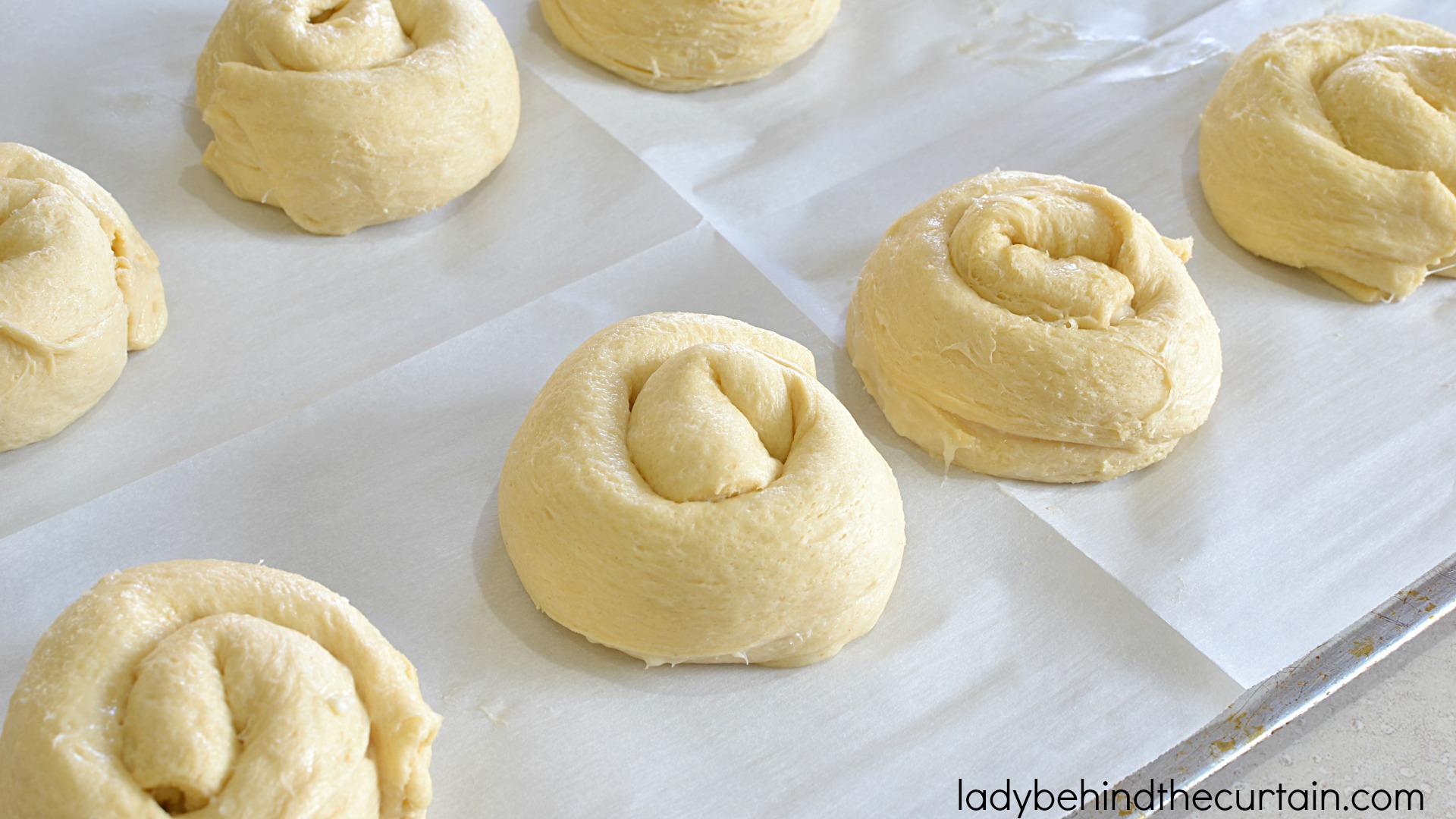 Make an indention in the center.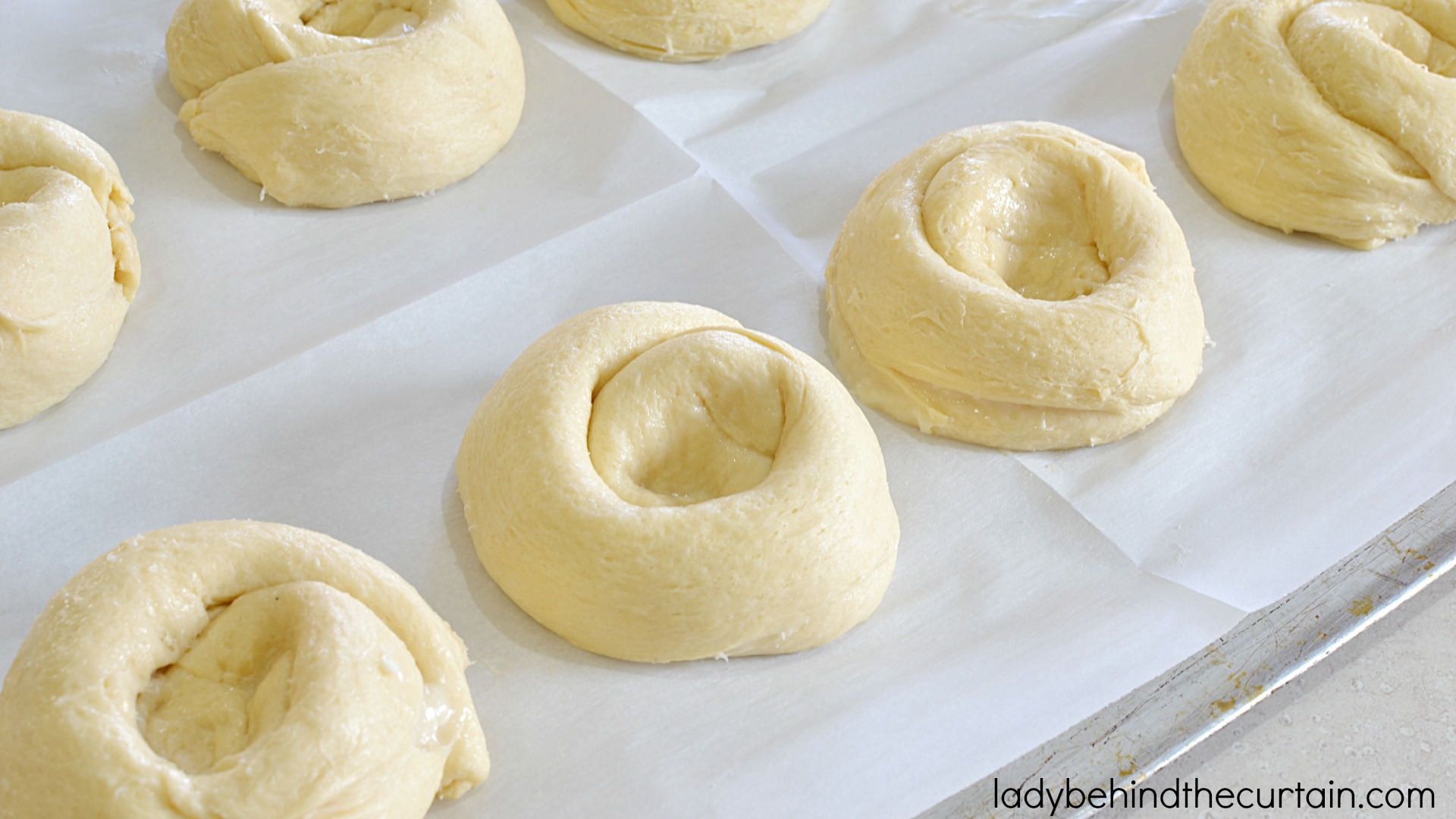 Fill with jelly.
MORE BREAKFAST RECIPES

GIANT CINNAMON ROLLS  2. DUTCH APPLE PIE MUFFINS  3. TRIPLE CINNAMON SCONES