The Best Devil's Food Cupcake Recipe
The Best Devil's Food Cupcake Recipe | This moist cupcake is rich with chocolate flavor.  Whenever I need a chocolate cupcake I always make this recipe.  I usually have a spare batch waiting for me in the freezer.  Because….if I have to make one batch why not make two and freeze one for later.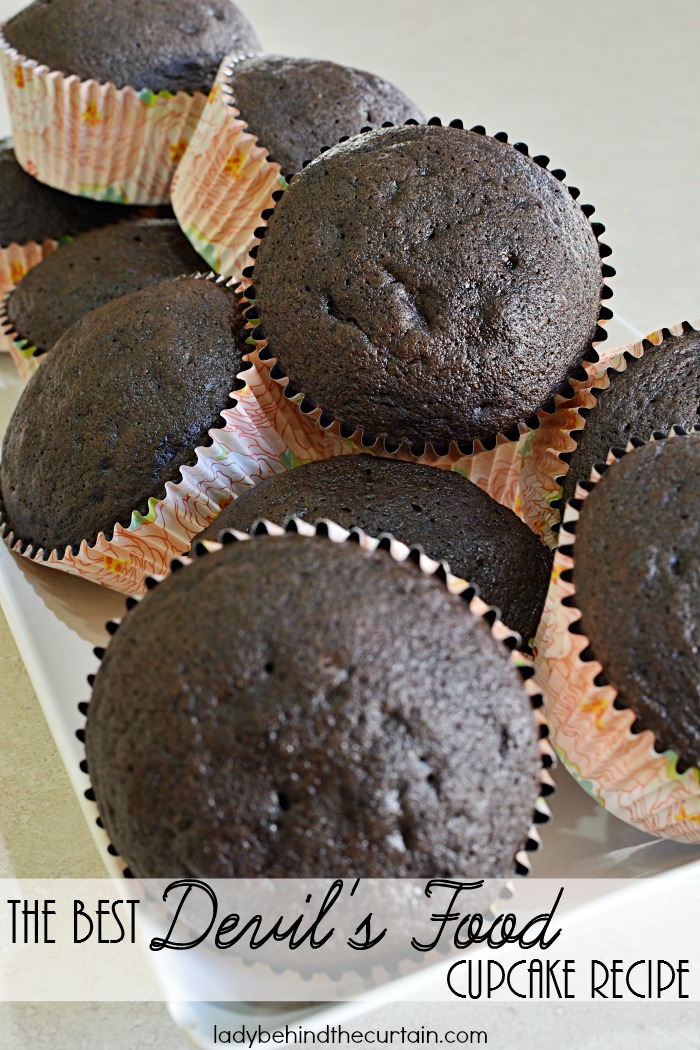 Like I said above I usually have a batch of this batter in the freezer.  It freezes beautifully.  Use an ice cream scoop and divide into batches.  Only want two or four cupcakes?  Add 4 ice cream scoops of batter to a container and freeze or customize it to whatever size you need.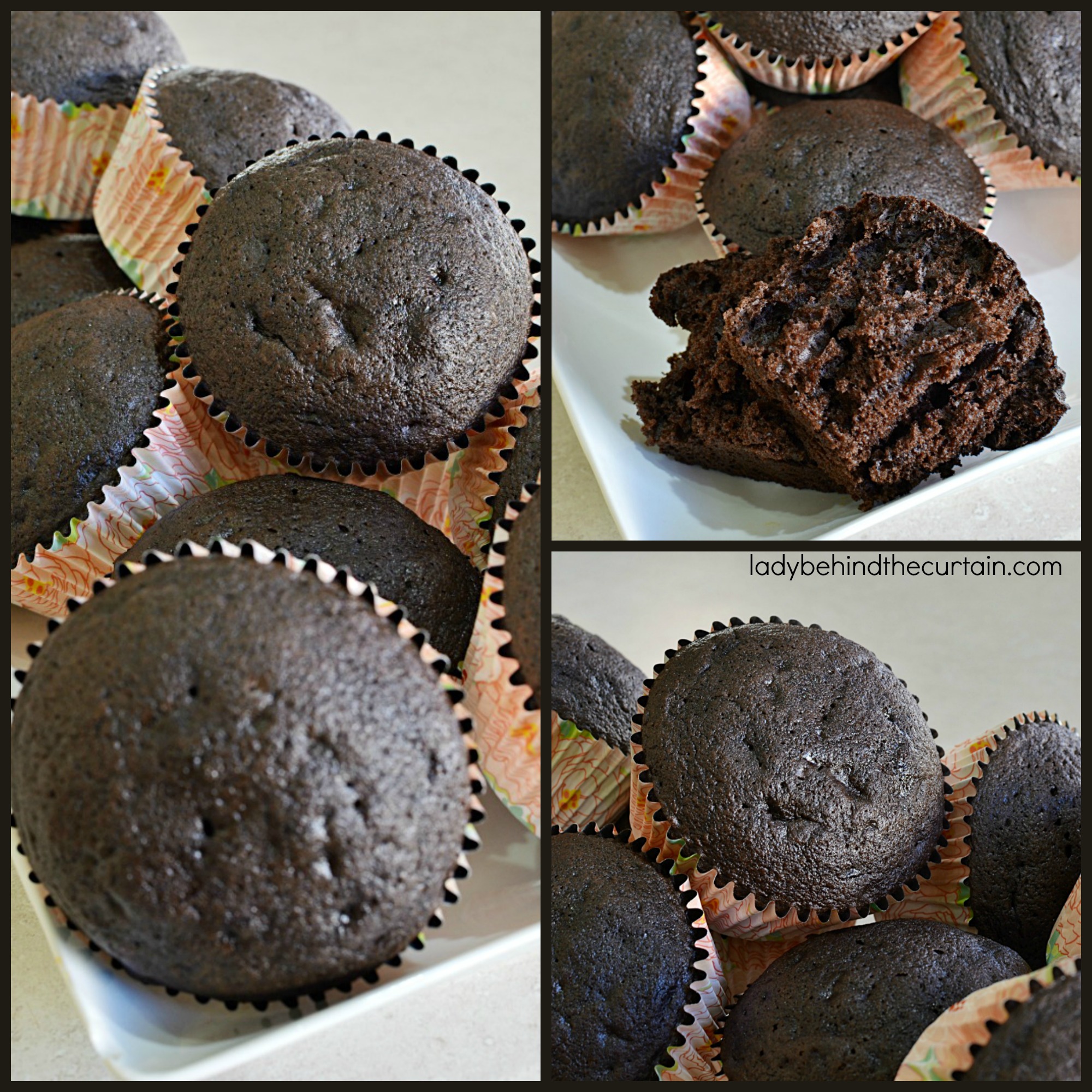 I used this recipe to create my Secret Fishing Hole Cupcakes, Circus Train Devils Food Cupcake Pull Apart and Rubber Duckie Pond Baby Shower Cupcakes.
Also try my favorite VANILLA CUPCAKE RECIPE!