Apple Danish Cheesecake | This cheesecake starts with a delightful almond crust a thin layer of cheesecake all topped with tart apple slices rolled in a brown sugar cinnamon mixture and almonds.  The perfect dessert for someone who can't decide between a cheesecake or apple pie.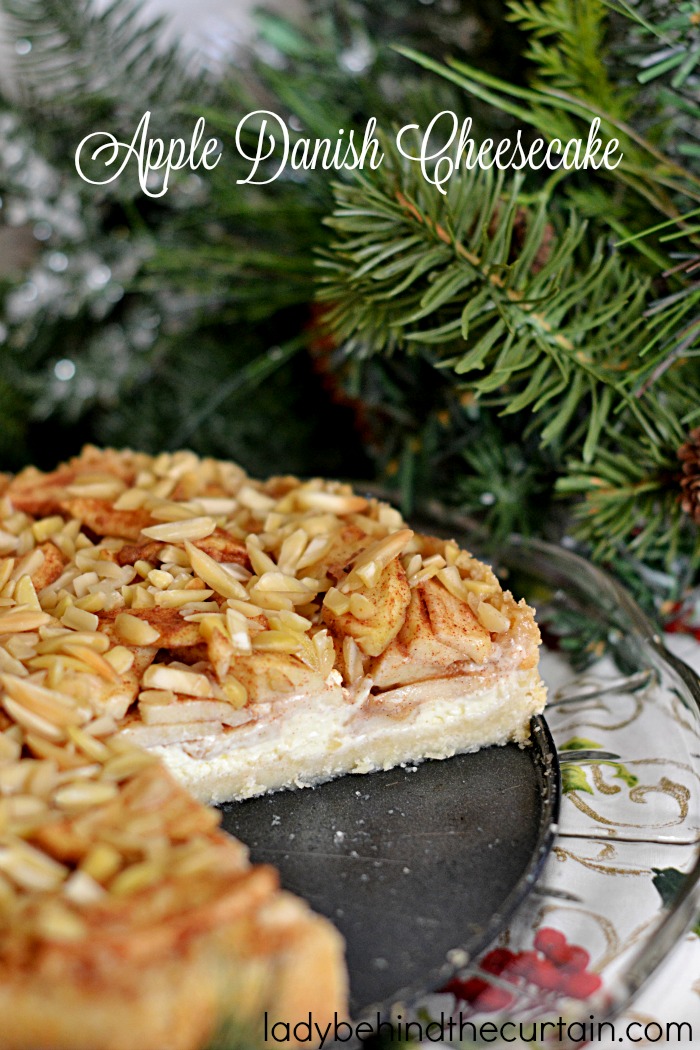 I love creating different kinds of desserts with apples.  They're good year round, affordable and very versatile.  I can also create savory too!  Like a Light Sauteed Cabbage and Apples, Potato Apple Casserole or Apple and Cheese Penne Pie.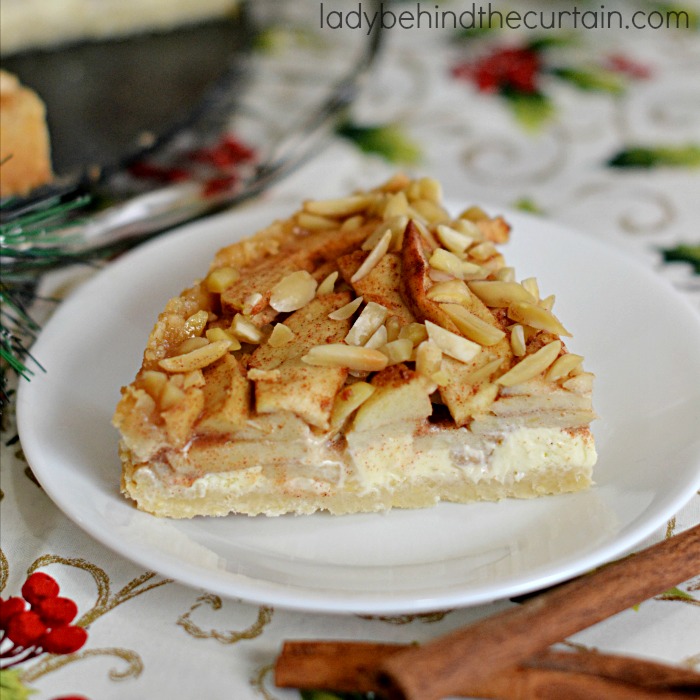 Yield: Serves 8 to 10
Apple Danish Cheesecake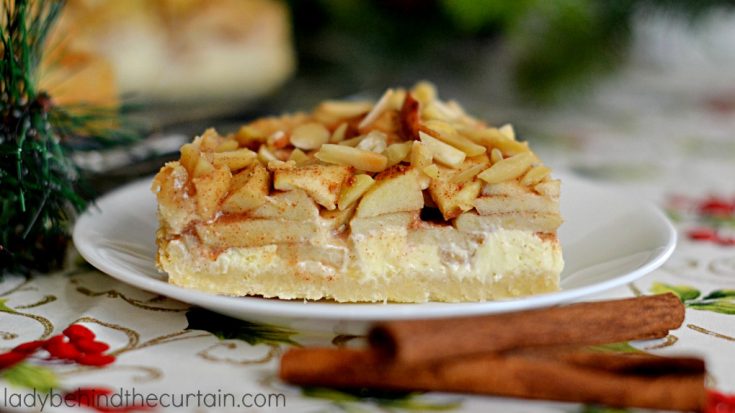 Total Time
1 hour
25 minutes
Ingredients
For the Crust:
1 cup all-purpose flour
1/2 cup ground almonds
1/4 cup granulated sugar
1/2 cup cold unsalted butter
1/4 teaspoon almond extract
For the Filling:
1 (8 ounce) package cream cheese, softened
1/4 cup granulated sugar
1/4 teaspoon cream of tartar
1 large egg
For the Topping:
1/3 cup light brown sugar, packed
1 tablespoon all-purpose flour
1 teaspoon ground cinnamon
1/4 teaspoon salt
4 cups Granny Smith apples (about 4 apples), peeled and thinly sliced
1/3 cup almond slivers
Instructions
Preheat oven to 350°.
Spray a 9-inch springform pan with non stick cooking spray.
For the Crust:
Add the flour, almonds and sugar to a food processor; pulse a couple of times to combine.
Place in the butter and almond extract; process until combined and crumbly.
Pour into prepared pan, press up the sides (about 1-inch) and in the bottom; refrigerate 30 minutes.
For the Filling:
In a medium mixing bowl mix together the cream cheese and sugar until light and fluffy.
Add the cream of tarter and egg; mix again until combined.
Pour onto prepared crust.
For the Topping:
Add the brown sugar, flour, cinnamon, salt and apple slices to a large mixing bowl; stir to combine.
Spoon over the filling and sprinkle with almonds.
Bake 50 minutes or until golden brown.
Cool on a wire rack for 10 minutes.
Carefully run a knife around the edge of the pan to loosen; cool 1 hour longer.
Refrigerate overnight; remove sides of pan.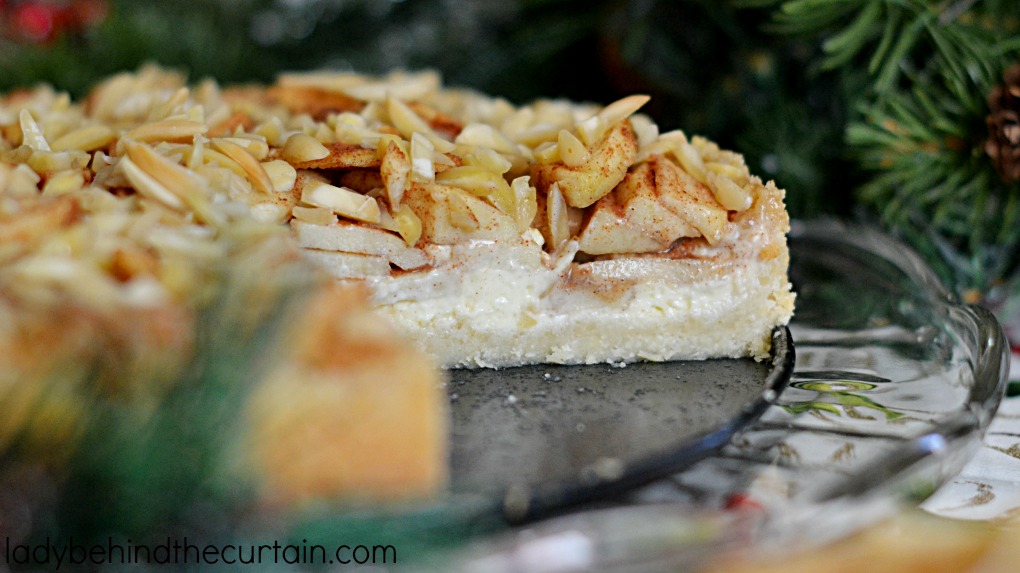 MORE APPLE DESSERT RECIPES
CARAMEL APPLE POUND CAKE  2. SLOW COOKER APPLE MONKEY BREAD  3. CHEESECAKE BAKED APPLES  4. APPLE CRUMB CHEESECAKE