Snowball Pecan Cookies: These melt in your mouth Christmas butter pecan cookies are made with the perfect amount of butter, pecans and powdered sugar. Not too sweet but completely delicious. Exactly what your Christmas cookie tray needs.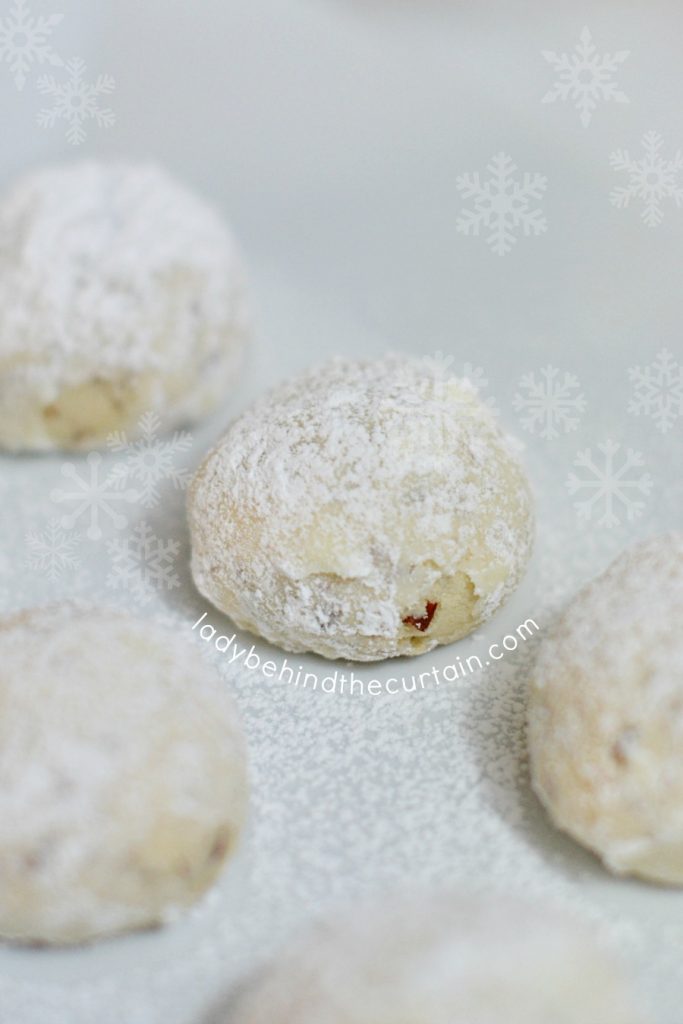 Can I use Walnuts instead of Pecans?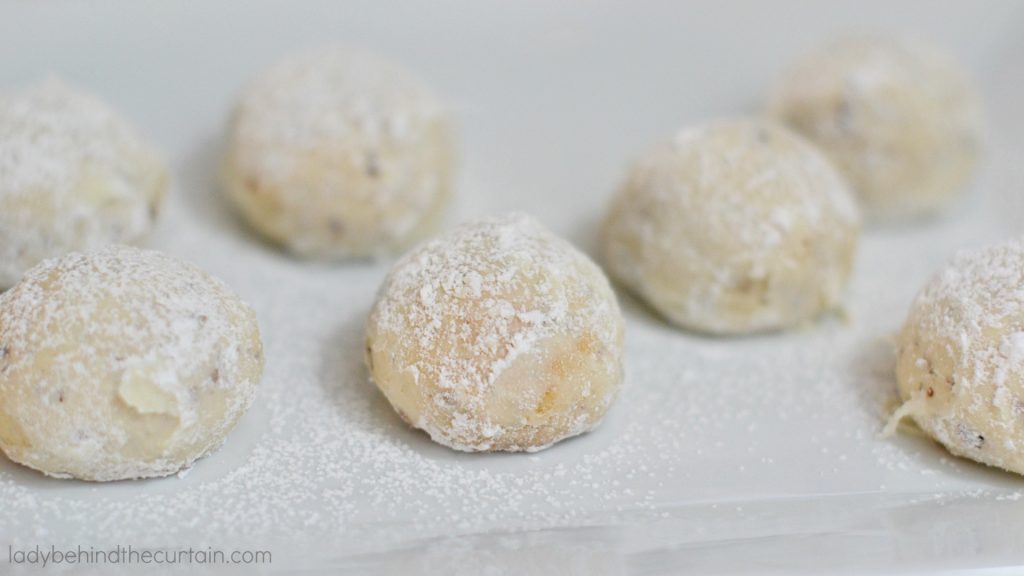 The main differences between walnuts and pecans is the taste. For this recipe pecans are the way to go.

PECANS: Offer a wonderful rich, buttery flavor.
WALNUTS: Have more of a bitterness to them. Toasting them will help the walnuts to lose some of their bitterness.
Snowball Pecan Cookies Ingredients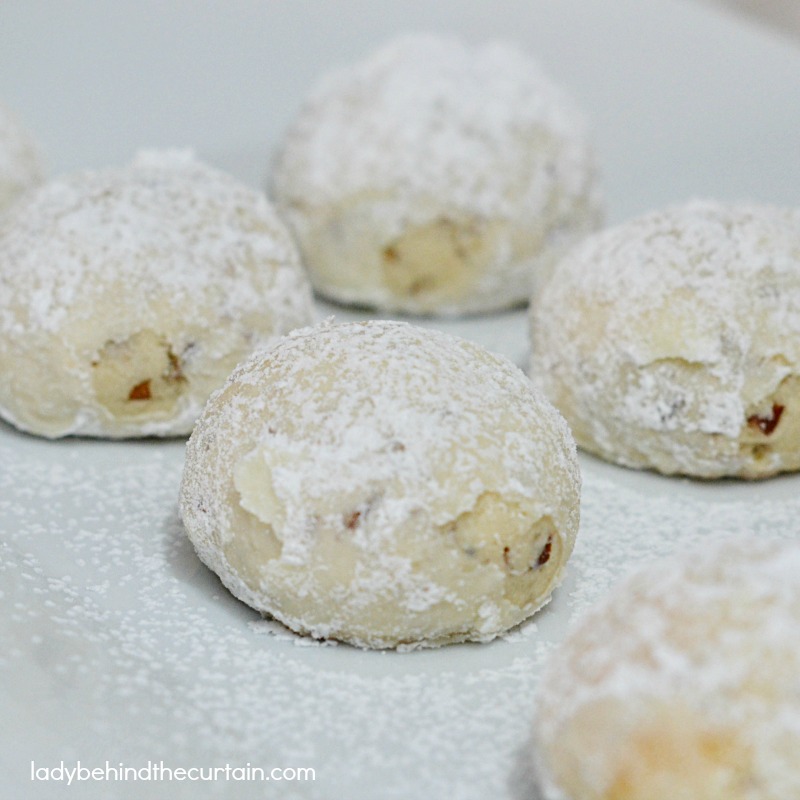 FLOUR: All purpose—no special flour for this recipe. Simple is best
BUTTER: One of the most important ingredients to this recipe is the butter…..REAL UNSALTED BUTTER not margarine.
PECANS: Another important ingredient. Please make sure your pecans are fresh.
POWDERED SUGAR: Adds a touch of sweetness but not too much.
VANILLA EXTRACT: Please use REAL vanilla extract NOT imitation
ALMOND EXTRACT: Don't skimp on this ingredient. If you don't have it… get it. The almond extract will bring the flavors all together to create the perfect cookie.
Butter Pecan Cookie Variations
This butter pecan cookie is mostly known for its crescent shape (same recipe, different shape). FOR THE CRESCENT SHAPE COOKIE RECIPE CLICK HERE→PECAN CRESCENT COOKIES
Instead of rolling the warm cookies in powdered sugar try adding a brown butter glaze. FOR THE BROWN BUTTER GLAZED COOKIE RECIPE CLICK HERE→BROWN BUTTER GLAZED PECAN CRESCENT COOKIES
CAN SNOWBALL PECAN COOKIES BE FROZEN?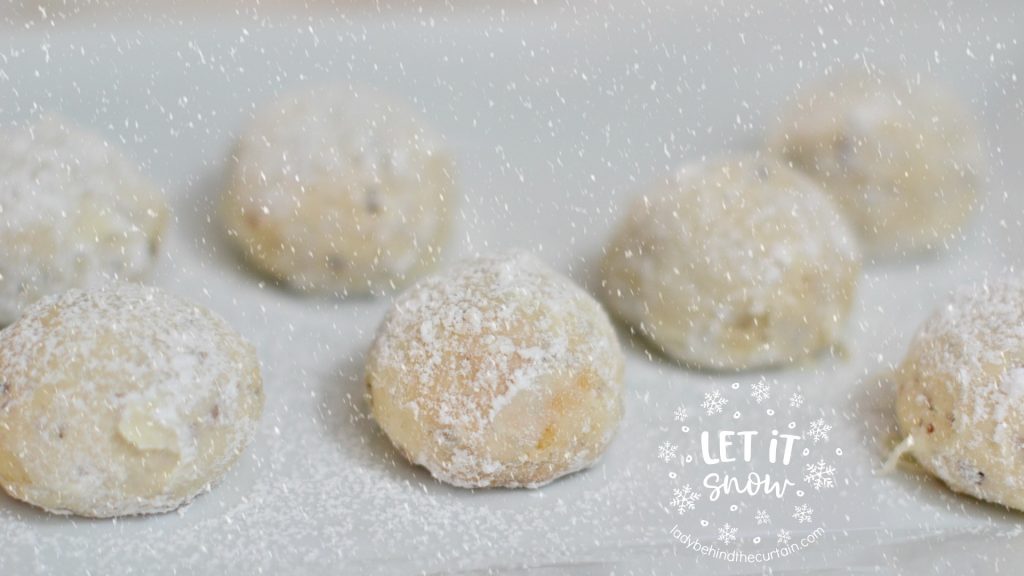 MORE COOKIES FOR YOUR CHRISTMAS COOKIE TRAY
NEVER MISS A POST
FROZEN PARTY IDEAS