Cheesecake Baked Apples. Hollowed out apples, filled with cheesecake and topped with an easy to make caramel sauce.  The perfect dessert after a heavy holiday meal. This year serve three desserts in one! Baked Apples, Caramel Apples and Cheesecake!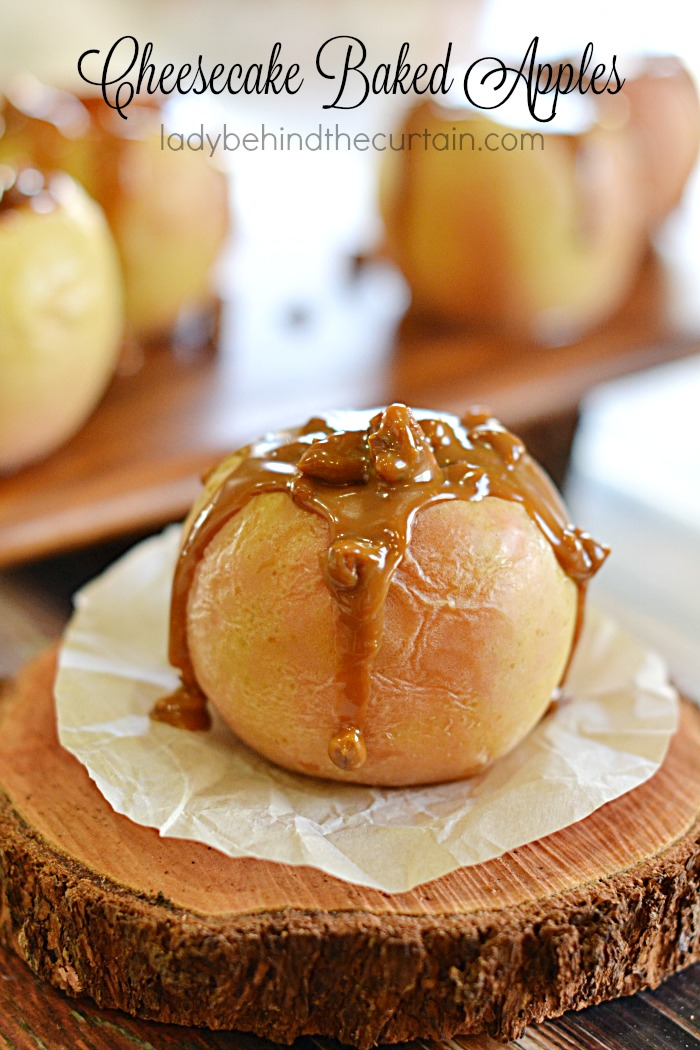 This is the BEST way to serve Cheesecake
And why it's my favorite Thanksgiving dessert.
Super delicious
No special pan required
Easy to make
Original way to serve cheesecake
Make the day before Thanksgiving
Easy to transport
THREE desserts in one!
Let's Make Cheesecake Baked Apples
Preheat oven to 350°.
Line a baking sheet with parchment paper.
What to look for when choosing the perfect apple
When choosing an apple for these Cheesecake Baked Apples you want an apple that is sweet, not too tart, crisp and can hold up well to baking. Like the Honeycrisp apple. Other options would be Northern Spy, Fuji, Cortland and Braeburn (just to name a few….there are thousands of varieties).
DID YOU KNOW?
You don't have to use all the same apples in your apple pie? When using half the recipe of one variety and the other half another variety, you will be creating a delicious complex flavor and texture.
MORE DESSERTS TO IMPRESS!
NEVER MISS A POST
More Fall desserts to go with your Cheesecake Baked Apples. SLOW COOKER PUMPKIN SPICE LAVA CAKE and SOUTHERN BUTTER PECAN POUND CAKE.