Apple Crumb Cheesecake | If you like apple pie then you are going to love this apple pie cheesecake combo with a crunch cinnamon crumb topping.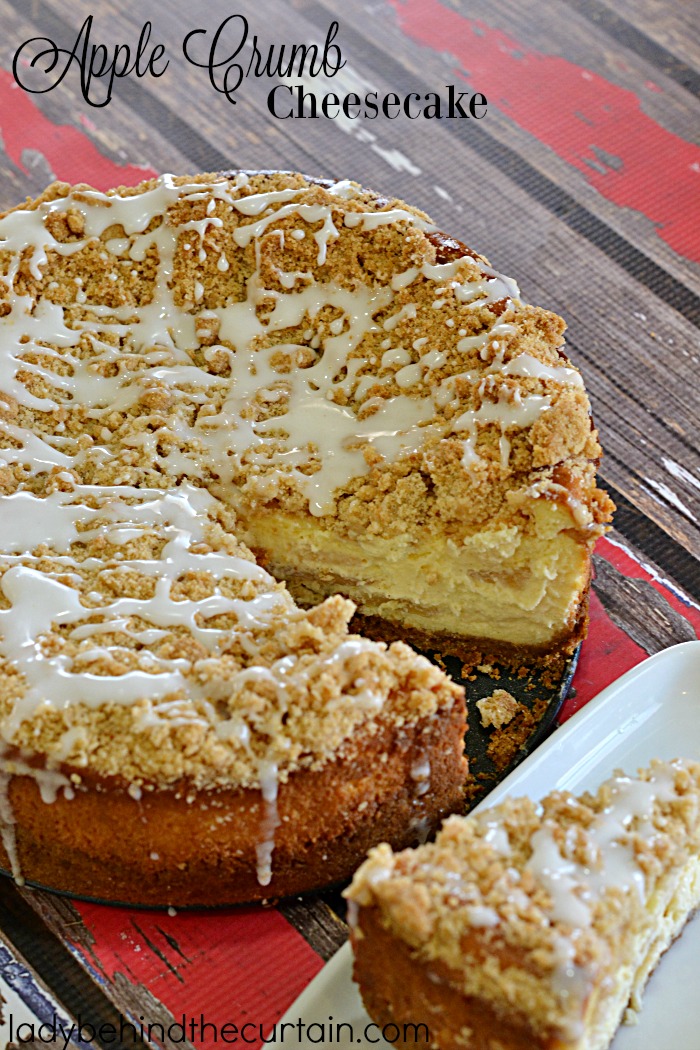 Take away the stress of serving the perfect dessert.  You can make this cheesecake ahead of time (WITHOUT THE TOPPING).  Make the cheesecake as directed up to the topping; wrap in plastic wrap and foil; store in the freezer up to a month.  Thaw in the refrigerator the day before serving; top with garnishes just before serving.
Add this Apple Crumb Cheesecake to your Cheesecake Pinterest Board.  Don't have a cheesecake board?  Let me help you build one.
LOOK BELOW FOR A LIVE INTERACTIVE PEEK AT MY CHEESECAKE BOARD!  PIN FROM THE PICTURES BELOW!  TO SEE MORE »»»CLICK ON THE "SEE ON PINTEREST" BUTTON BELOW.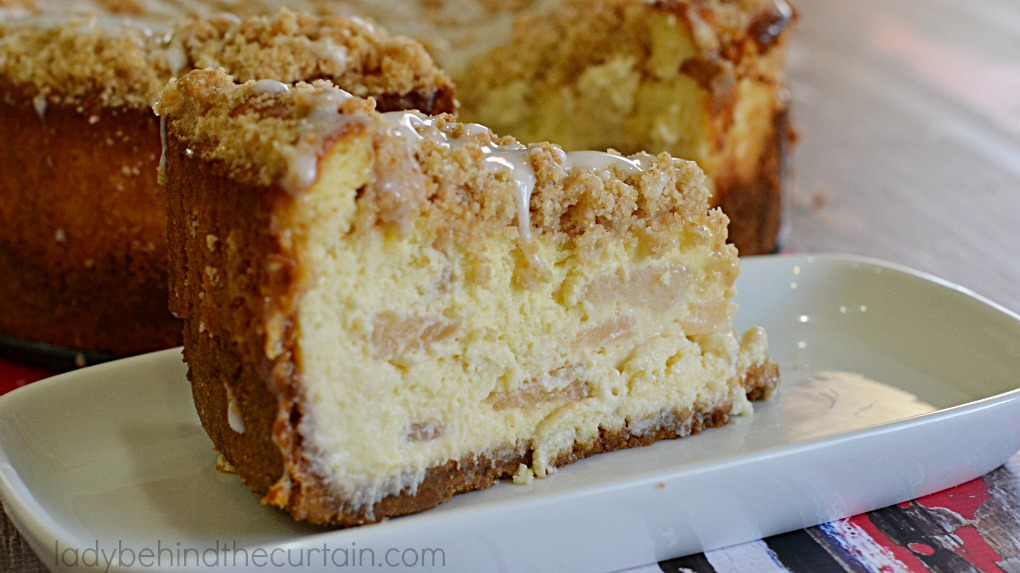 MORE CHEESECAKE RECIPES