Cherry Almond Vanilla Cupcakes
Cherry Almond Vanilla Cupcakes | Cherry and Almond…the perfect combo to create an amazing Valentine's Day dessert for your loved one.  These cupcakes are packed with cherries and are topped with a creamy cherry butter cream frosting.  Perfect for taking to a Valentine's Day class party!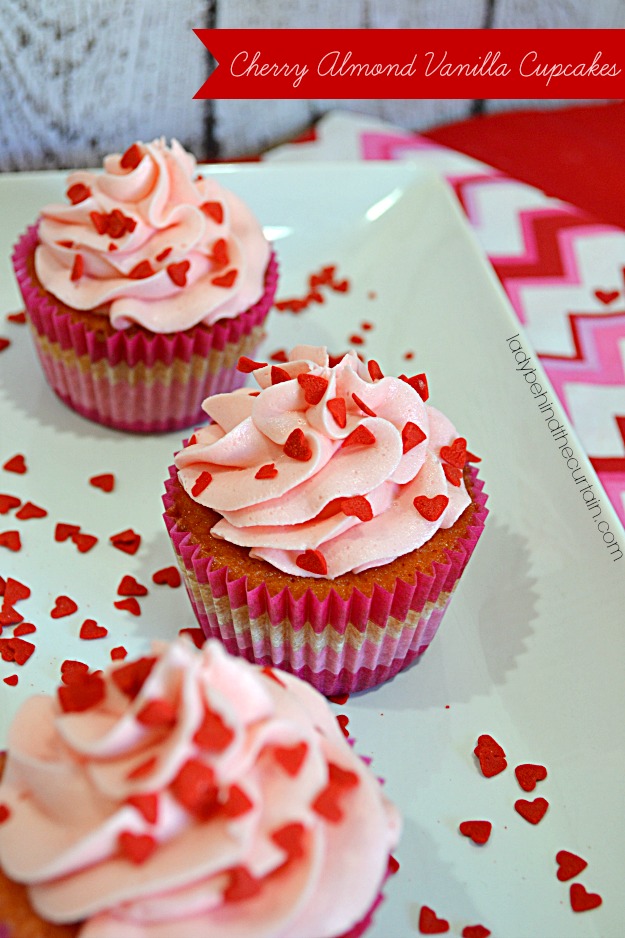 Of course these adorable cupcakes aren't just for Valentine's Day.  I actually made them for a bridal shower!  I also think they would be perfect for a "little girls" baby shower.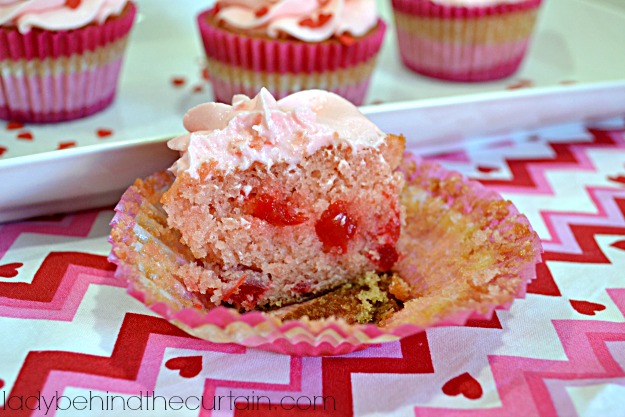 Cheer up a gloomy day and take these fun cupcakes to work!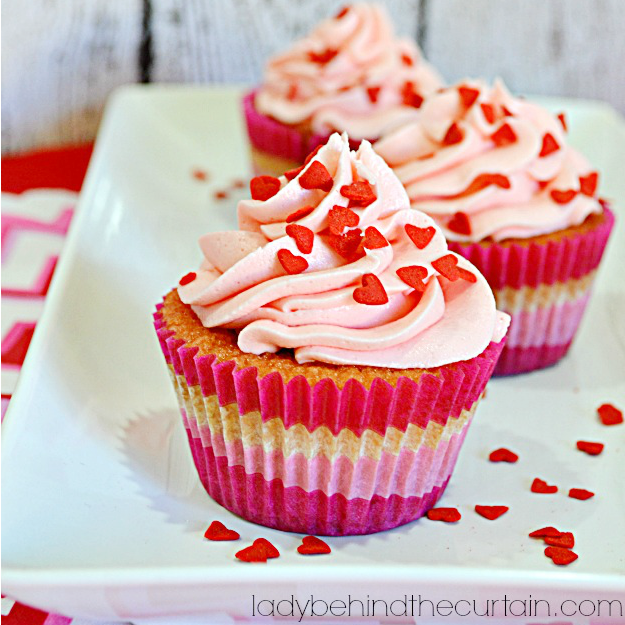 MORE VALENTINE'S DAY CUPCAKE RECIPES
MINI STRAWBERRY CHEESECAKE CUPCAKES  2. STRAWBERRY PUDDING FILLED CUPCAKES  3. RED VELVET CUPCAKES