Strawberry Pudding Filled Cupcakes
Strawberry Pudding Filled Cupcakes |  White chocolate cupcakes filled with an easy DIY strawberry pudding and dipped in a white chocolate ganache.  The perfect Valentine's Day Dessert or great for any Spring event.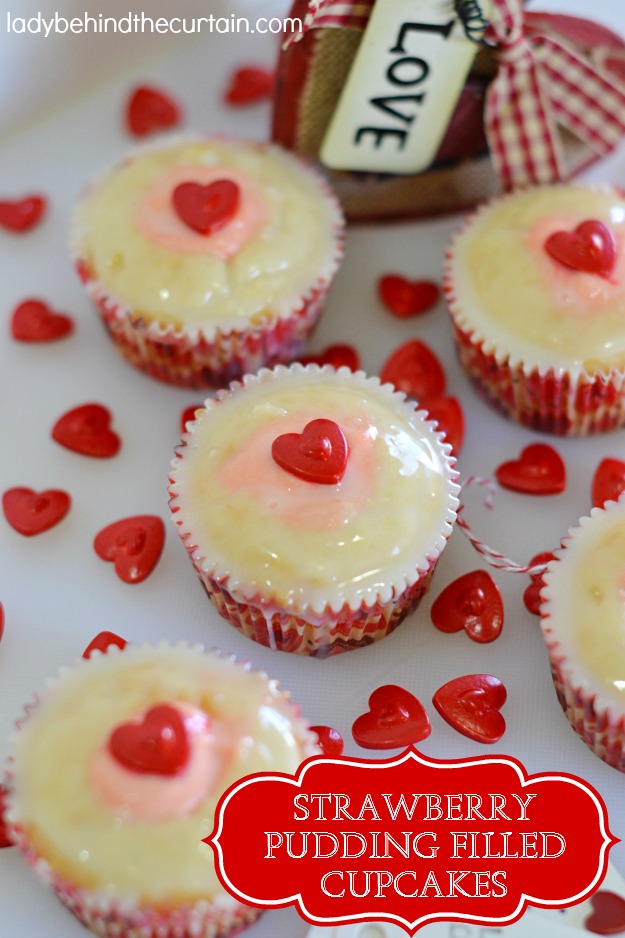 Don't freak out on me I know you can't find strawberry pudding, I have an easy solution to that problem.  Strawberry milk or even better milk with strawberry syrup added and a box of vanilla pudding mix.  See, that wasn't bad was it?  I wanted to make this easy for you because I want you to make these Strawberry Pudding Filled Cupcakes!  You can also try my Strawberry Shortcake Cupcakes.
This strawberry syrup is the key to great strawberry pudding!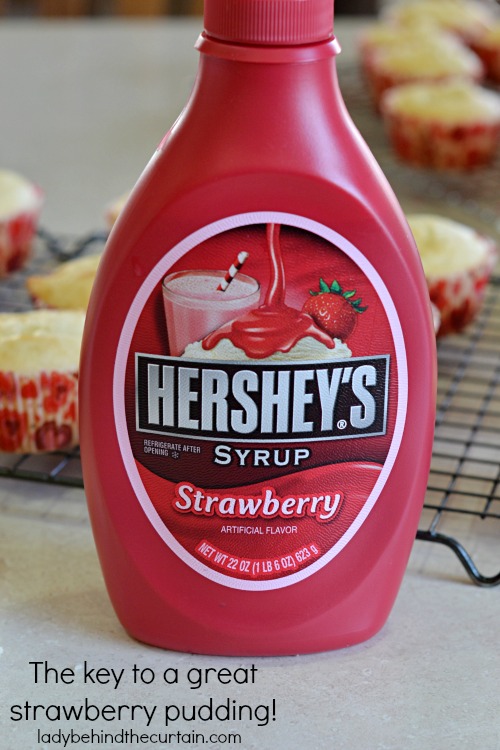 Scoop out the center of each cupcake.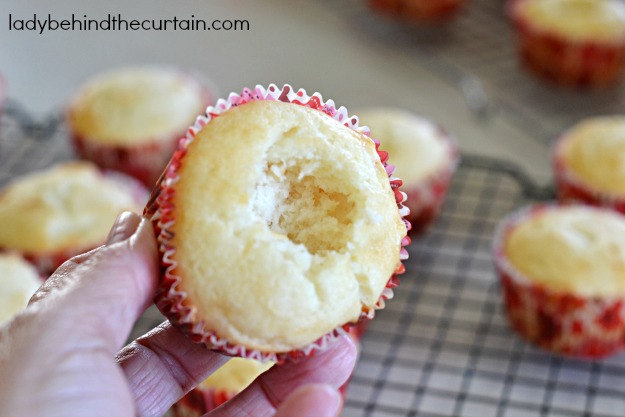 A melon baller is the best tool for this.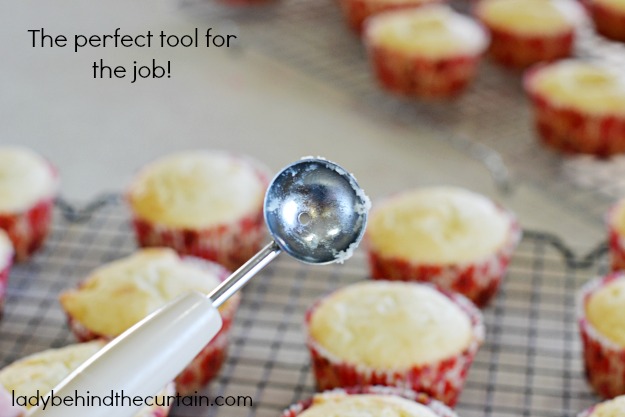 Spoon the pudding into a zip top bag, snip one corner and pipe into the scooped out area.  Refrigerate to harden and dip in melted white chocolate!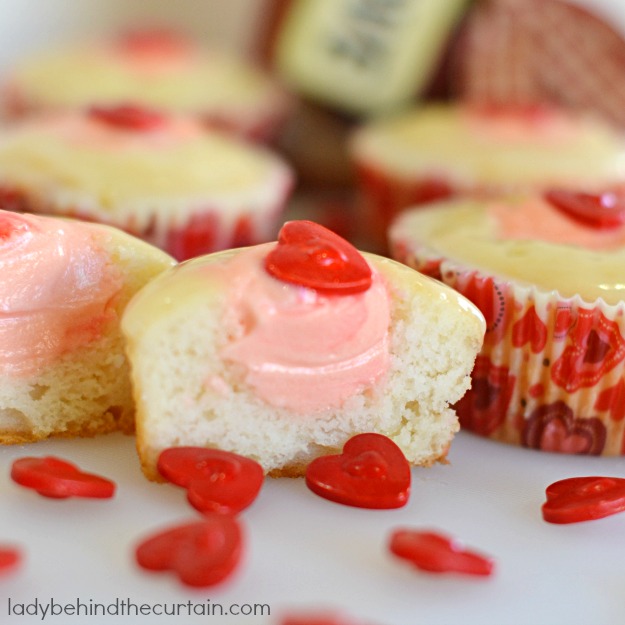 Strawberry Pudding Filled Cupcakes
Ingredients
For the White Chocolate Cupcakes:

1 (15.25 ounce) box white cake mix
1 1/4 cups water
1/2 cup vegetable oil
5 egg whites
1 (3.56 ounce) white chocolate pudding mix, I used Hershey's
1 cup white chocolate chips

For the Strawberry Pudding Filling:

1 (3.4 ounce) vanilla pudding mix
1 1/2 cups milk
4 tablespoons strawberry syrup
1 cup cool whip, thawed

For the White Chocolate Ganache Topping:

1 1/3 cups white chocolate chips
1/2 cup heavy whipping cream

Optional: heart
Instructions
Preheat oven to 350 degrees.
Line 24 muffin tin wells with cupcake liners.
In a large mixing bowl add the cake mix, water, oil , egg whites and pudding mix.
Blend until combined and creamy.
Stir in chocolate chips.
Fill each cupcake well three-fourths full.
Bake 19 to 23 minutes or until a toothpick inserted into the center comes out clean.
Cool in tin 10 minutes, take out and cool completely on wire cooling rack.

For the Strawberry Pudding Filling:

In a large bowl whisk together the pudding mix, milk and syrup until combined and thickened.
Fold in the cool whip.

For the White Chocolate Ganache Topping:

In a medium microwave safe bowl add the chips and whipping cream.
Microwave one minute and thirty seconds; stir 30 seconds or until melted and creamy.

To Assemble:

Hallow out some of the center of the cupcake (a melon baller is the perfect tool for this job) making sure not to go through to the bottom.
Spoon pudding into a zip top bag, snip the corner and fill each cupcake.
Place in the refrigerator 30 minutes.
Meanwhile fix the chocolate ganache.
Dip the top of the cupcake into the white chocolate ganache.
Place the optional heart in the center on top of the cupcake.
Store in refrigerator until ready to serve.
Notes
https://www.ladybehindthecurtain.com/strawberry-pudding-filled-cupcakes/