Strawberry Pudding Filled Cupcakes
Strawberry Pudding Filled Cupcakes |  White chocolate cupcakes filled with an easy DIY strawberry pudding and dipped in a white chocolate ganache.  The perfect Valentine's Day Dessert or great for any Spring event.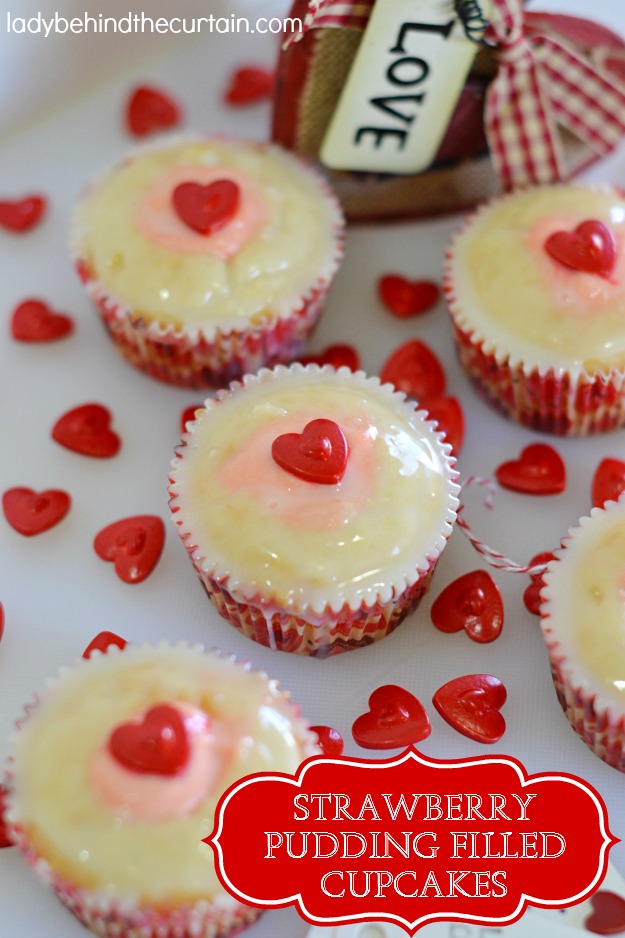 Don't freak out on me I know you can't find strawberry pudding, I have an easy solution to that problem.  Strawberry milk or even better milk with strawberry syrup added and a box of vanilla pudding mix.  See, that wasn't bad was it?  I wanted to make this easy for you because I want you to make these Strawberry Pudding Filled Cupcakes!  You can also try my Strawberry Shortcake Cupcakes.
This strawberry syrup is the key to great strawberry pudding!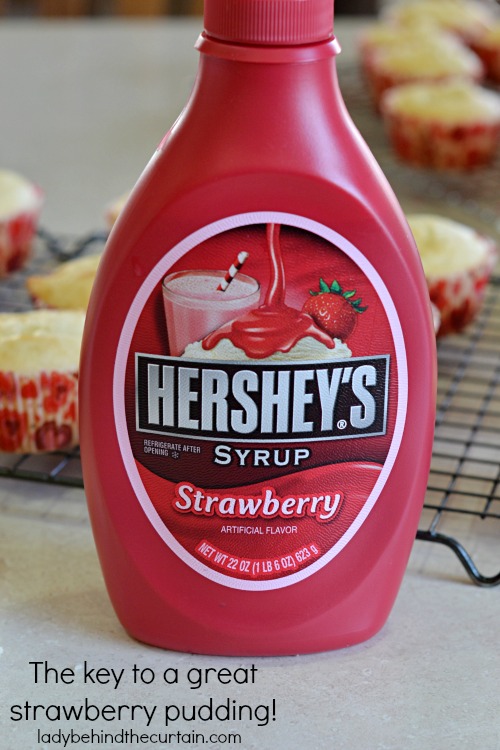 Scoop out the center of each cupcake.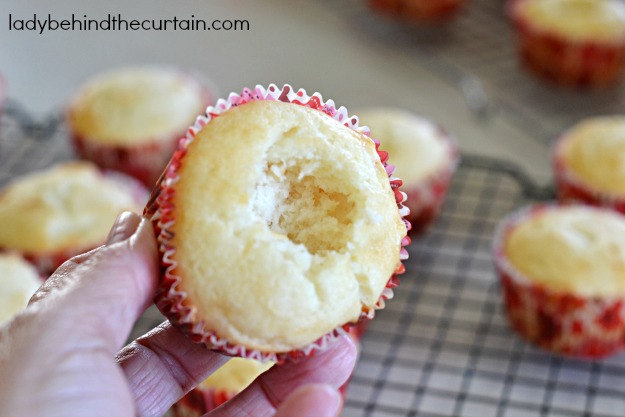 A melon baller is the best tool for this.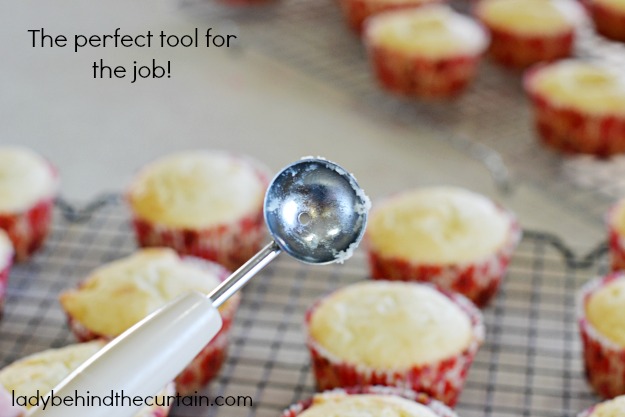 Spoon the pudding into a zip top bag, snip one corner and pipe into the scooped out area.  Refrigerate to harden and dip in melted white chocolate!